Welding
now browsing by tag
The following post documents the rest of the chassis repairs. we then painted the chassis and suspension components which had been cleaned up ready for painting.
Rot cut out: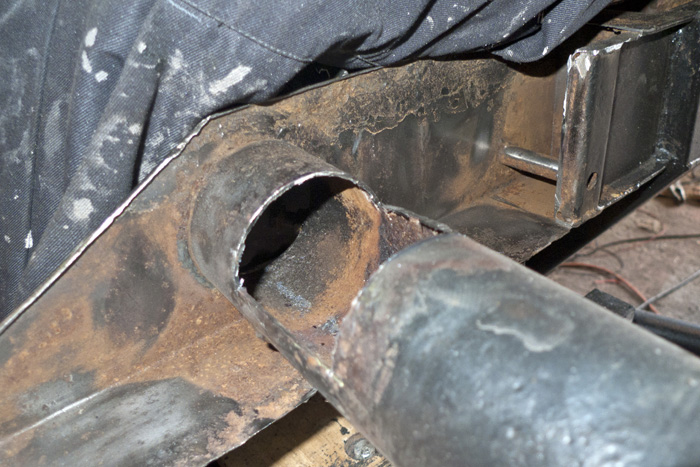 Replacement steel tacked and hammered in stages to replicate the correct curve: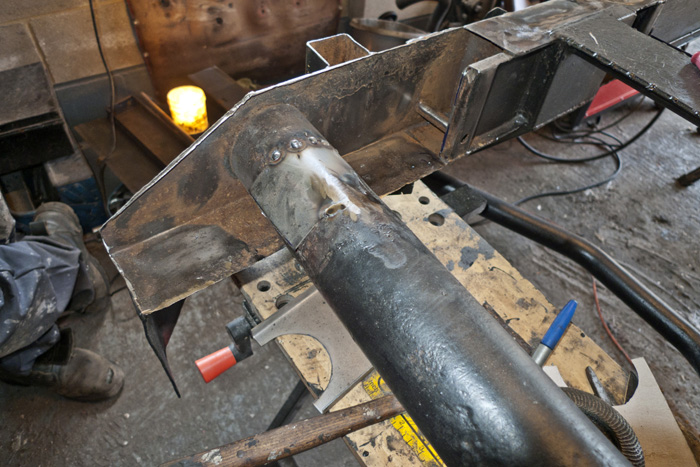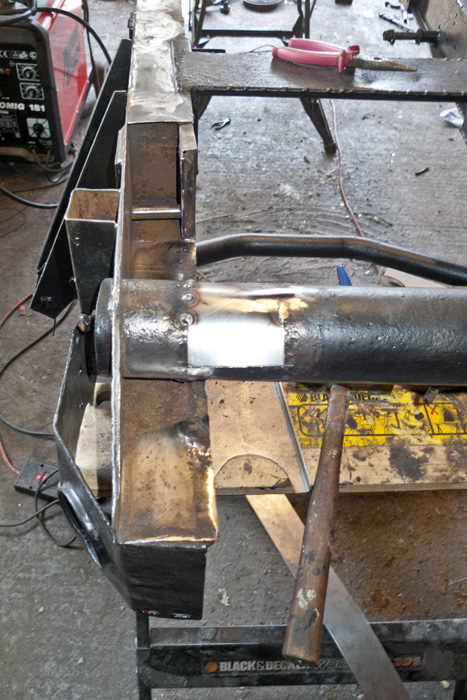 Trial fitting the prefolded repair section, this was folded to measure by a local fabricator.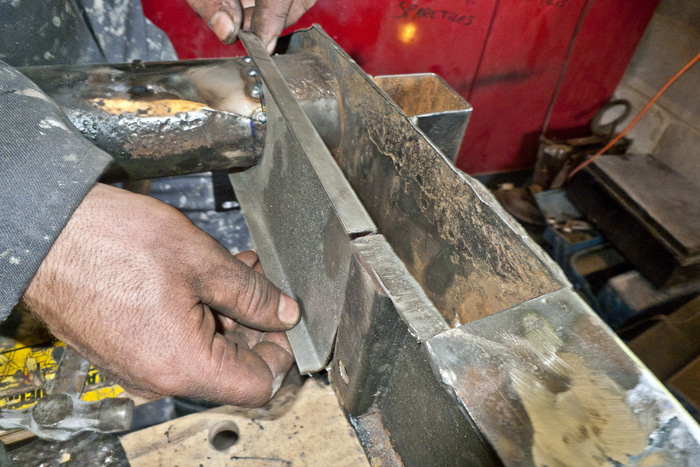 Welded in place: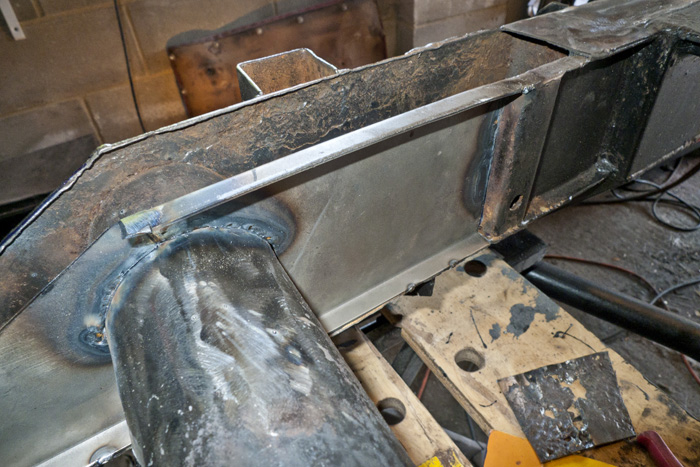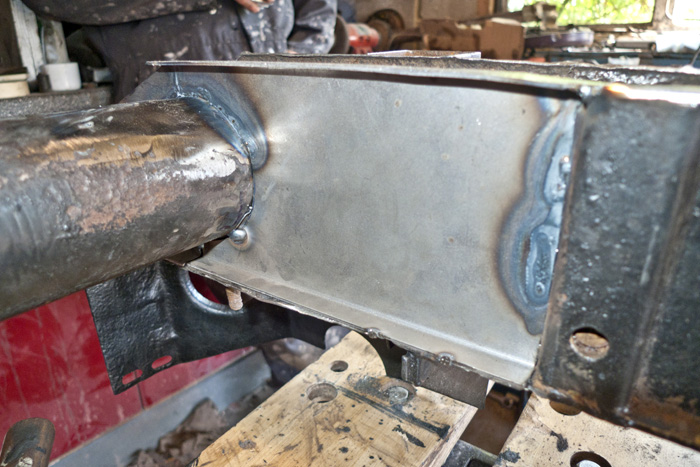 Front section welded in: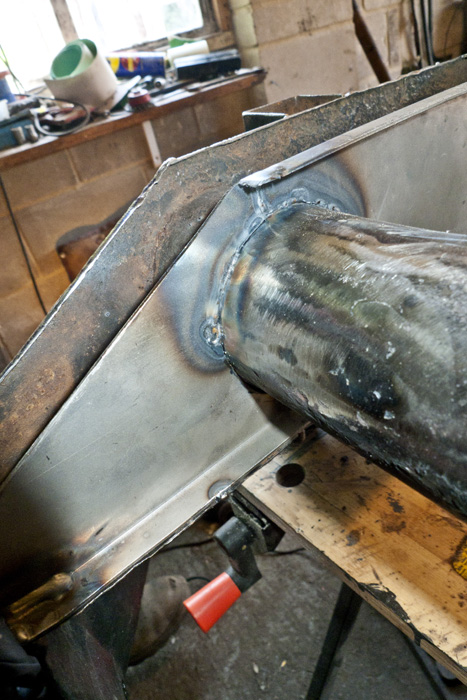 From above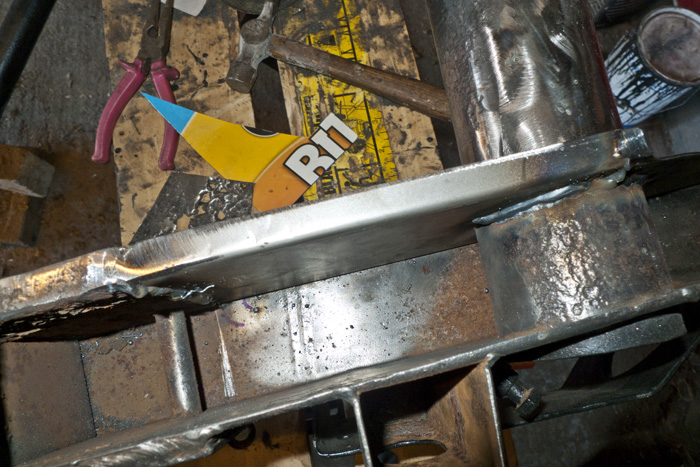 Various small holes welded up,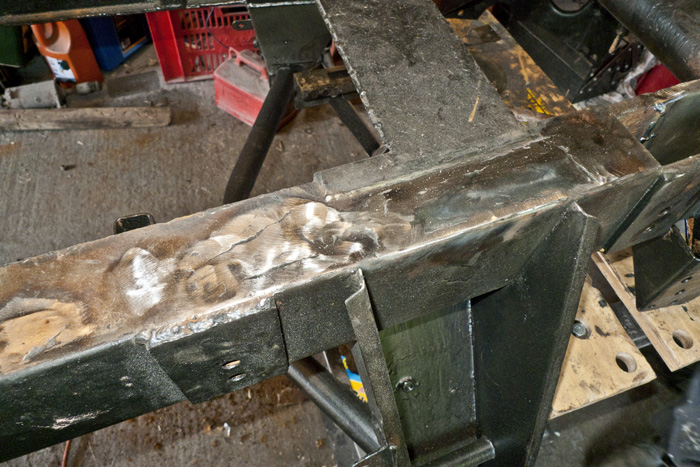 Bottom section fitted,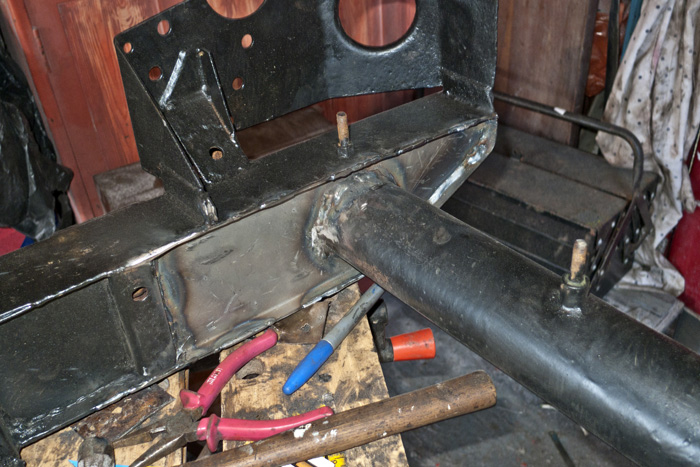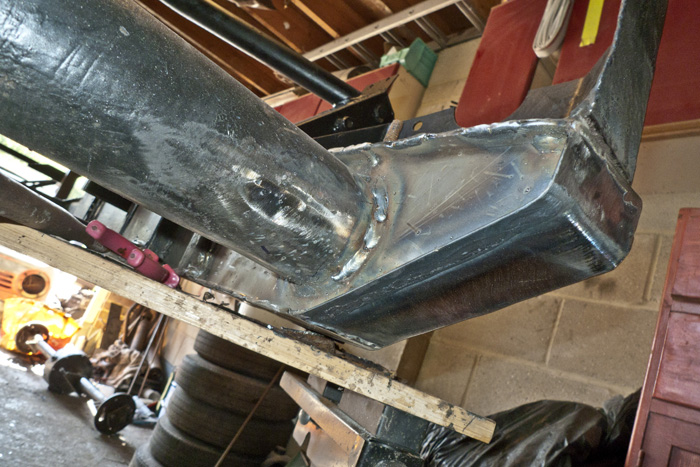 Painting,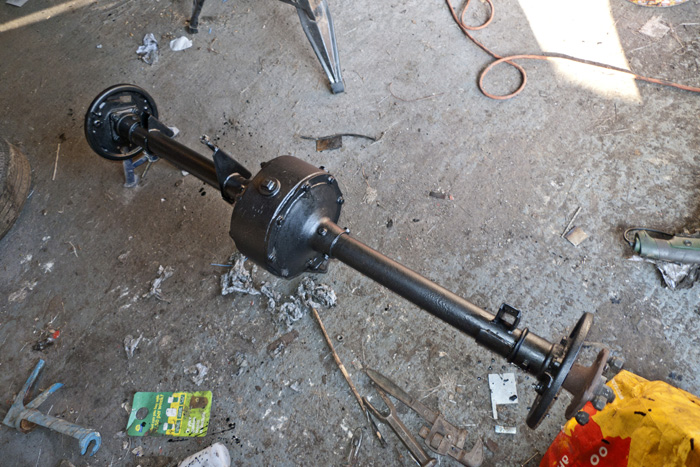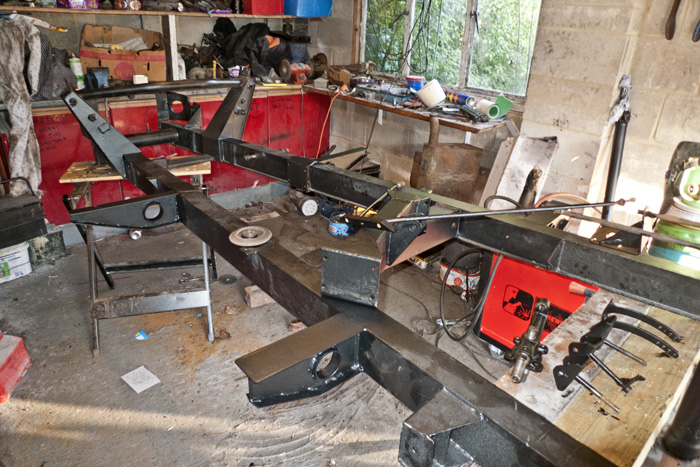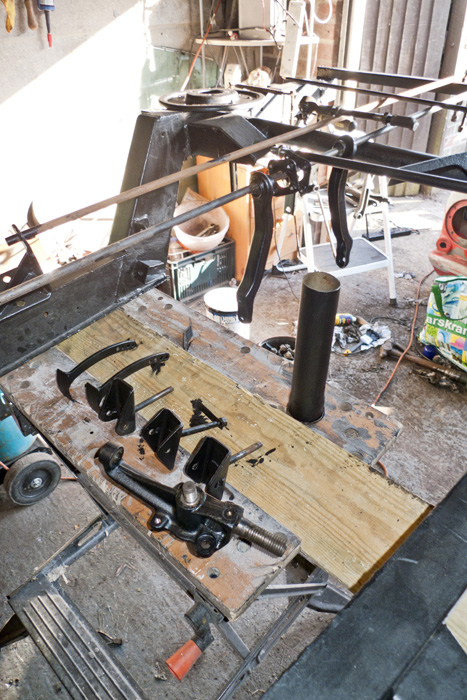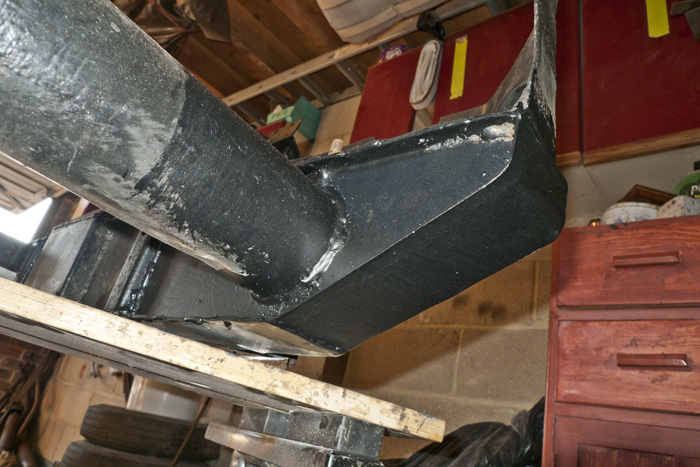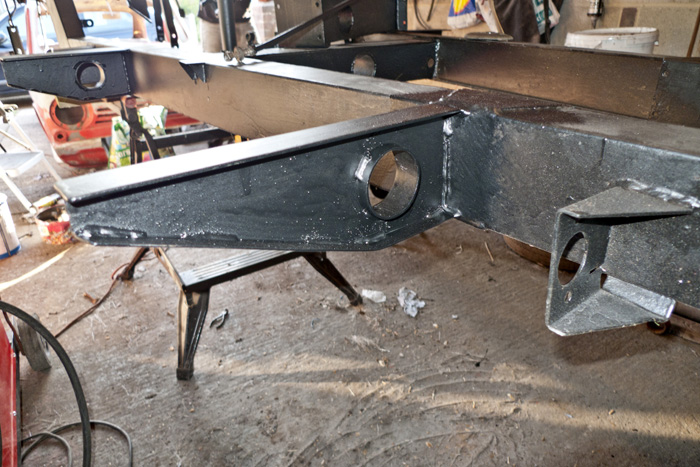 The following photos show the start of the chassis repair work.
New section let into rear chassis section – while this section was cut out a crack alongside the spring mounting bush was also welded up. Apparently a common problem on the Rebel.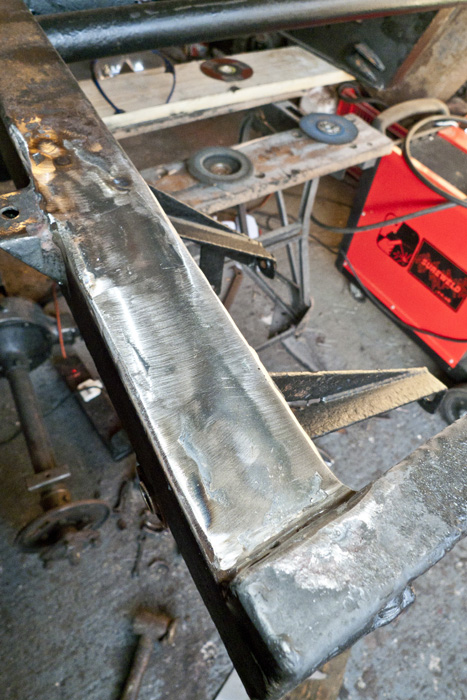 Patched up the rear crossbrace.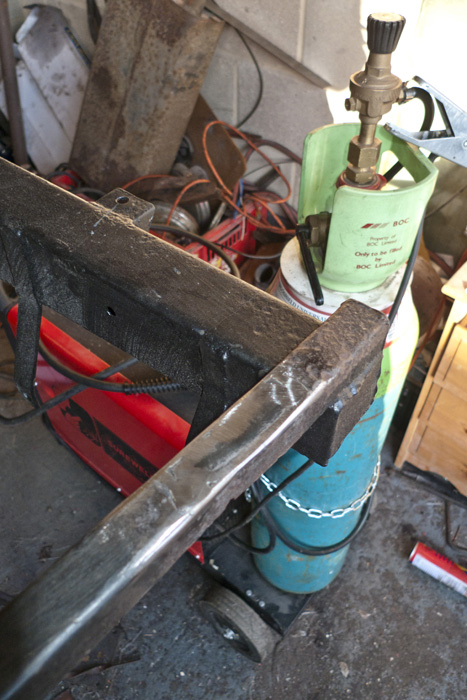 new rear outrigger tacked in place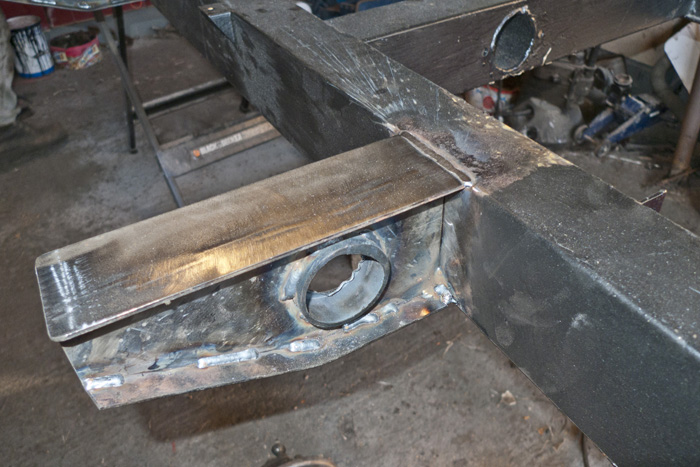 rear outrigger – note wider top section which will take the lower mounting for the rollbar and also the seatbelt reels.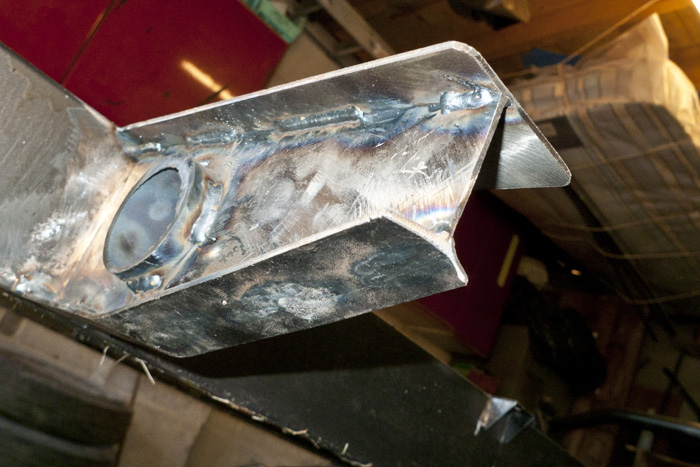 front outrigger also tacked in situ.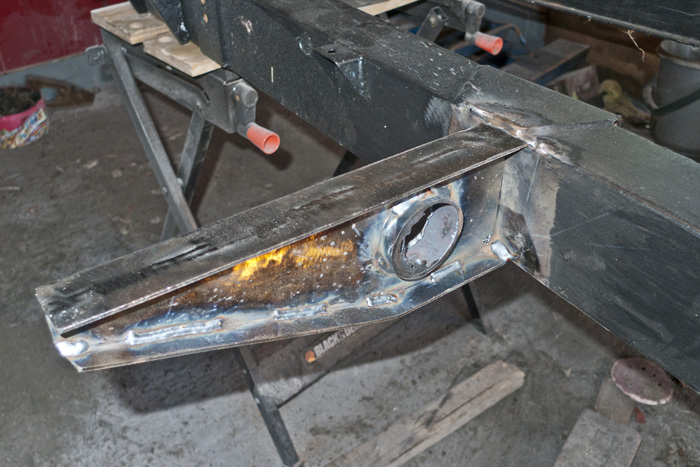 Chopping out the area of the passenger side front chassis that had badly corroded from the battery leaking.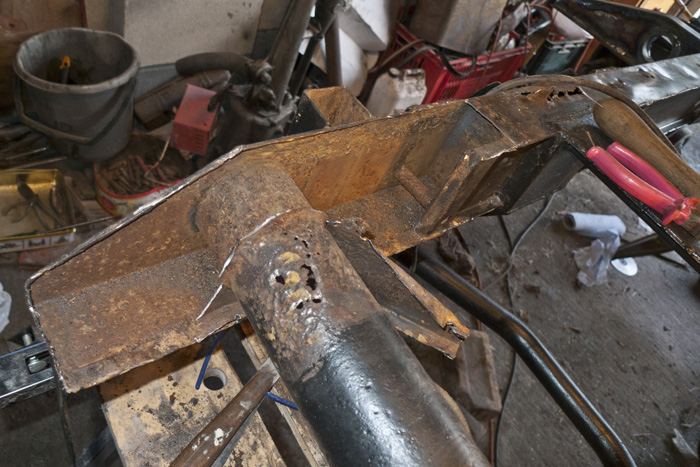 The pitting runs along the bottom of the chassis rail as far as the gearbox crossbrace.