Tuned
now browsing by tag
With the Rebel undergoing prep for painting we've started to think about building up a decent engine. This is no small task, During the last 8 months numerous engines (at least 12) and countless parts have been acquired with the intention of building a "tuned" 750cc motor, Unfortunately other than spending a impressive amount of cash we hadn't actually made any progress on this front until recently…
The following photos show some of the parts we've been procrastinating over. The first set of photos show a Brand New 750cc engine block with balanced crank and flywheel, polished con-rods and strapped center main bearing. Its in its original packing case destined for Export and has no serial number.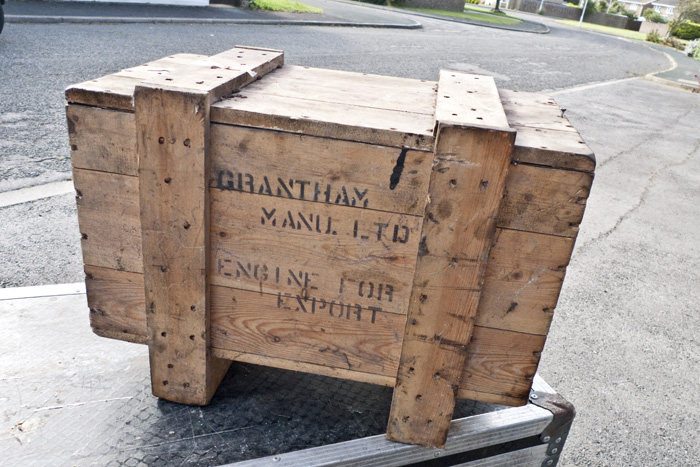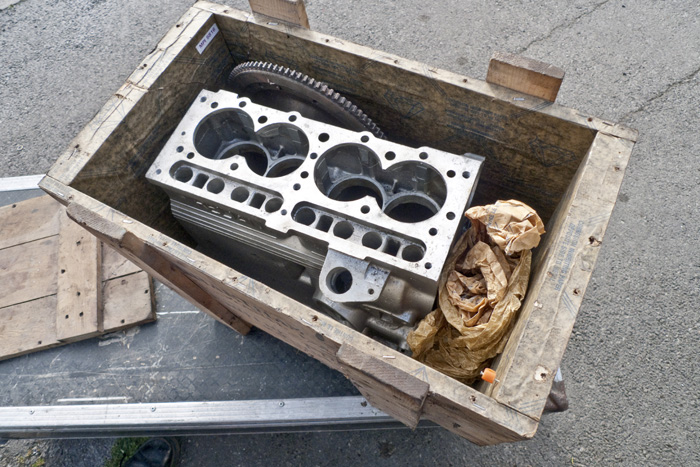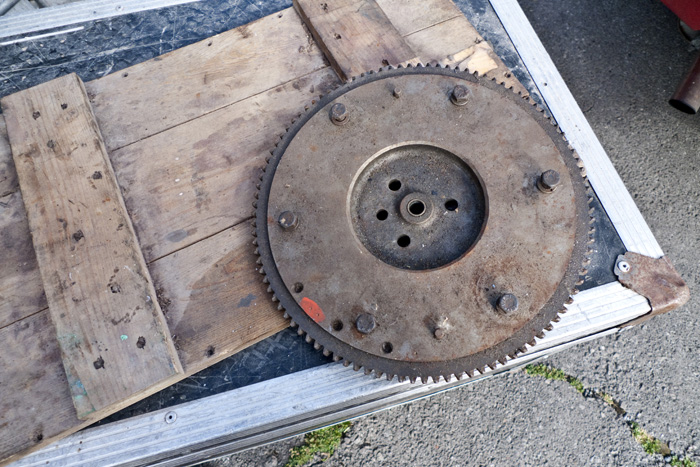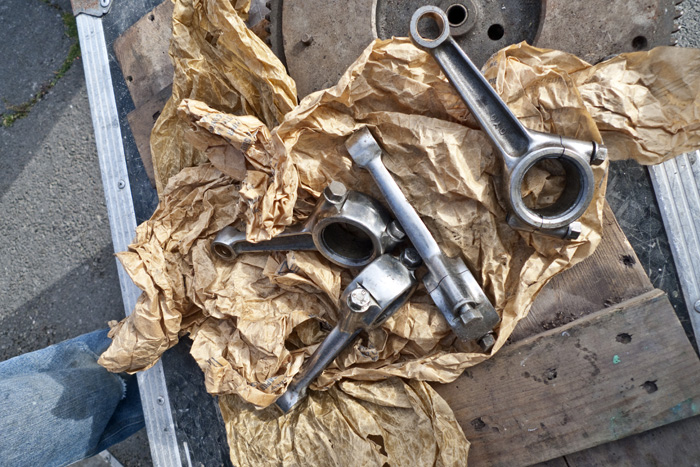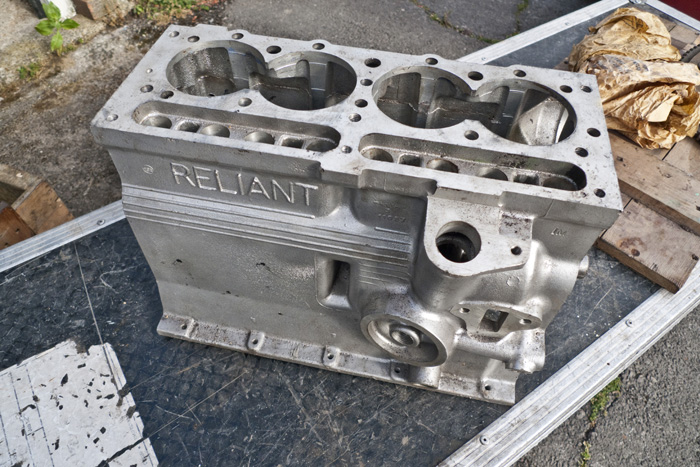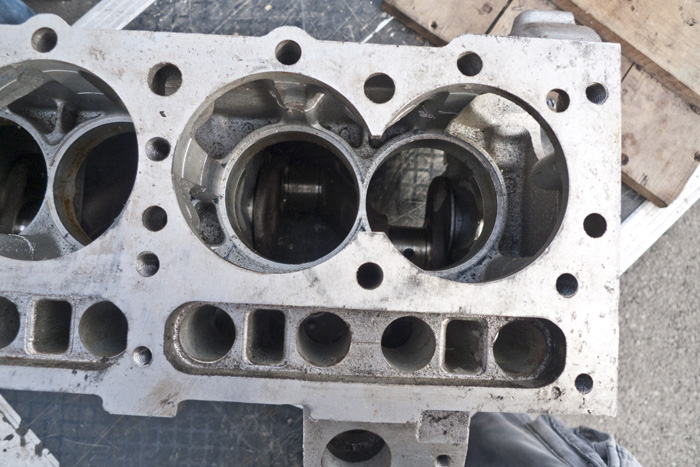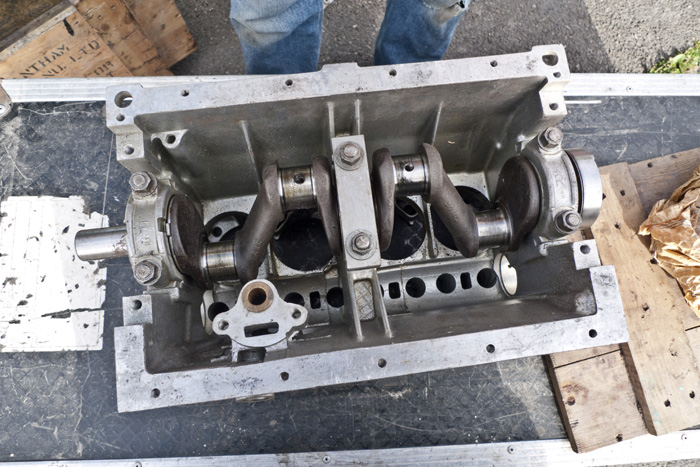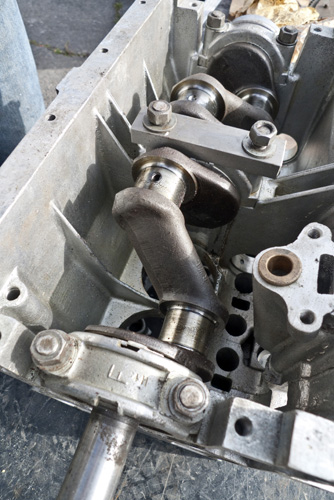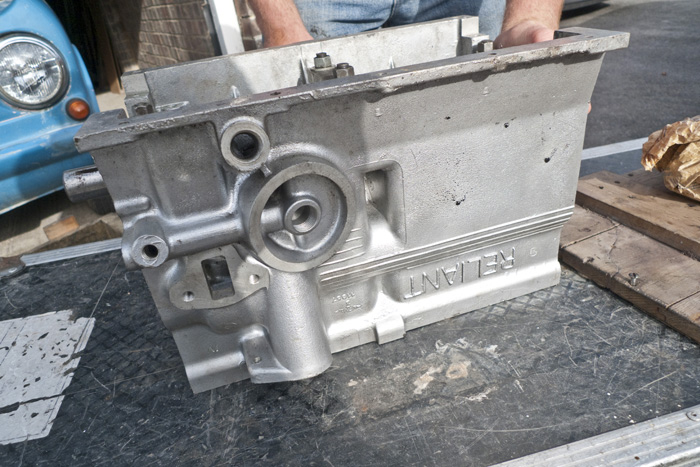 These next three show a ex 750 Formula Race engine. Fitted with a Ford Kent oil-pump on a custom cast Ali timing cover driven off the front of the camshaft, Polished rods, strapped center main, lightened rockers, high lift cam and non vacuum distributor.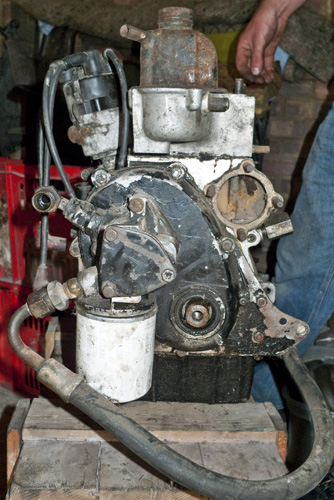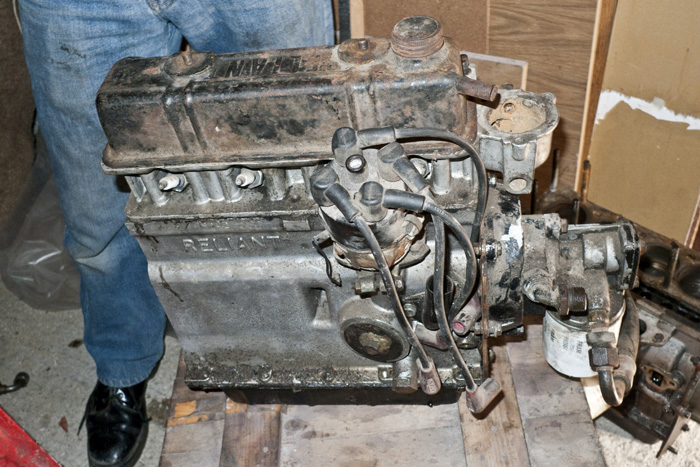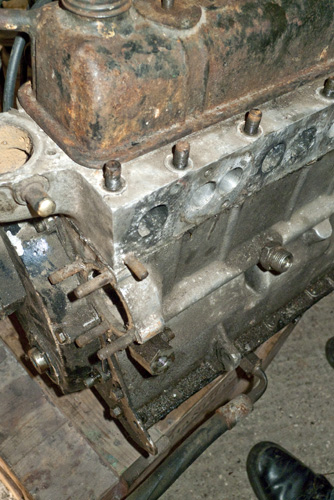 We bought this Early 600cc engine last year, Modified for 750 formula use it came with the following – All 3 main bearings strapped, High lift cam, fully lightened and polished crank and rods, hepolite pistons, ported head and lightened rockers and a full flow oilfilter conversion instead of the original bypass arrangement. The intention had been to use this engine but once we stripped it down it needed a fair amount of work, The block has cracked across where the center head stud thread is located (a common problem with reliant's), the crank was badly scored and the liners were badly pitted on the outside where they're exposed to the water-jacket.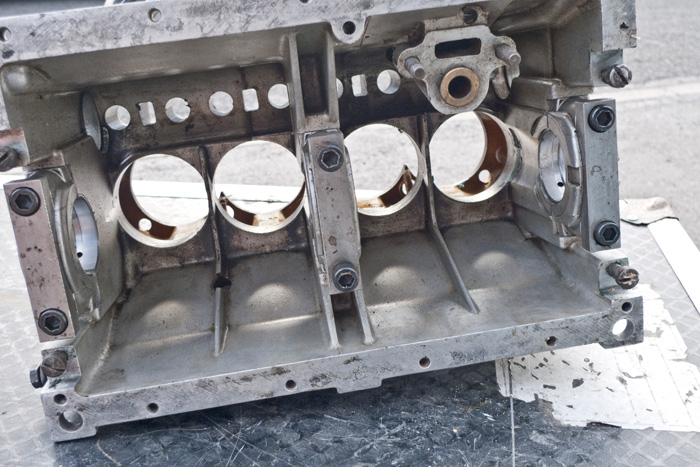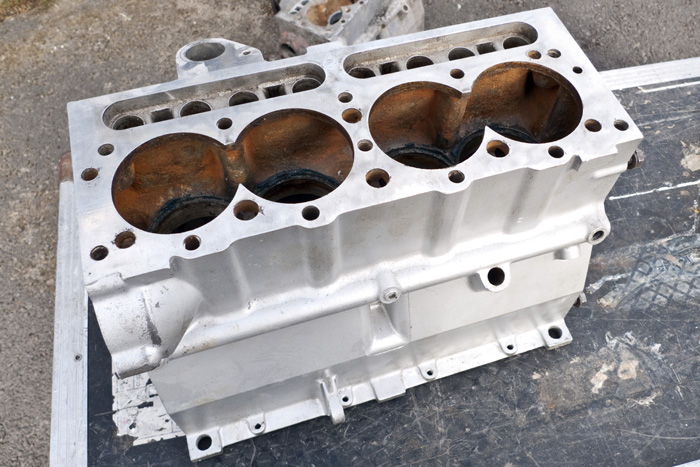 Rather than use one of those engines I've decided to spend even more money on modifying the original 600cc engine that came with the car (the only reason i can come up with to justify this is that it has the right serial number on the side) The block has now been modified to take 750/850 liners and the current plan is to use a 750cc crankshaft rather than a longer throw 850 one to reduce piston speed and make it a bit more responsive on the rev front. The next stage will be to get the center head stud Tig welded up, steam clean the block and strap the center main bearing and modify the oil system to give better flow to the main bearings.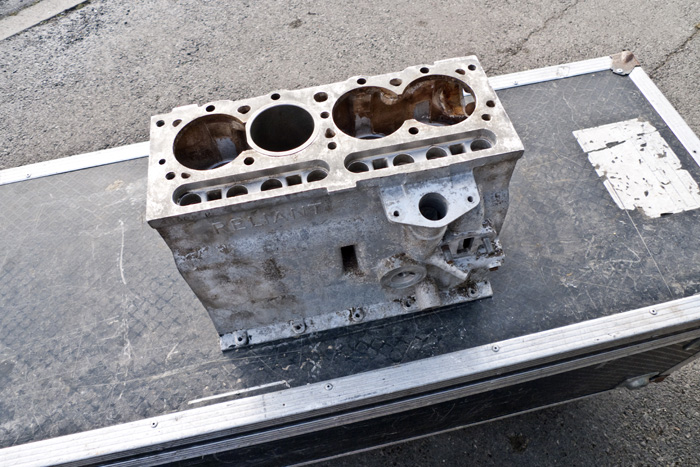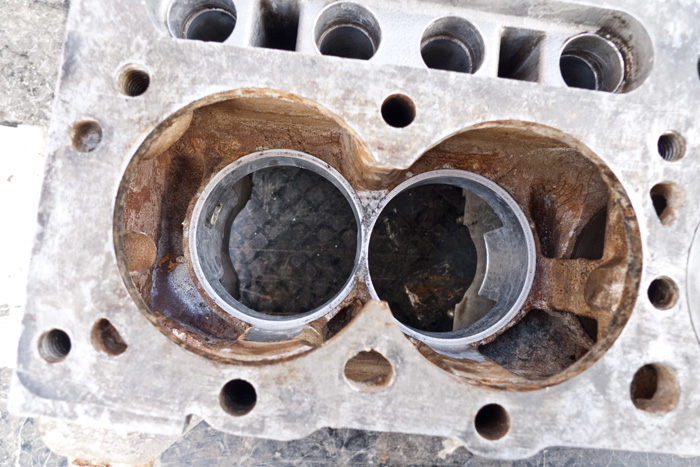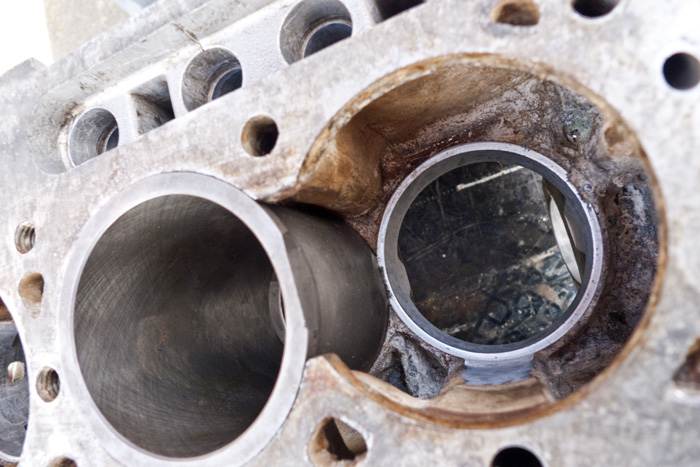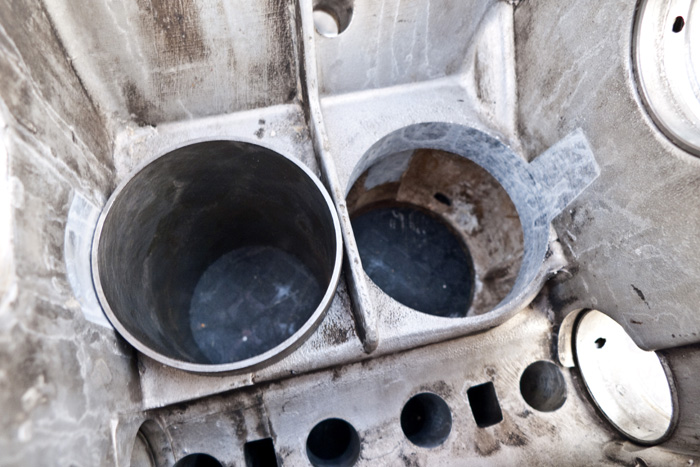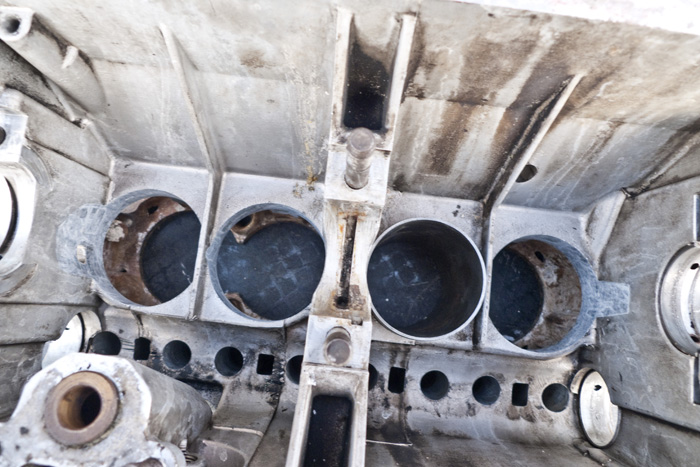 In the next post I'll share some of the options for ancillaries, heads, cranks, valve-train etc!.
Anyone want to buy some race engines? 
Dave