Shocks
now browsing by tag
Been a while since I last wrote about the van, but that's mostly because its been driven more than it has been worked on. It goes up and down the country regularly, carries huge amounts of stuff (given its size) and is generally a very practical thing to have.
Back in the summer it was treated a brake overhaul. Including new wheel cylinders, all new cupro-nickel brake lines and flexi hoses. A new 3/4″ Girling master cylinder has given the brakes a firmer and more responsive pedal (I highly recommend this mod to other rebel owners.) At the same time a front anti roll bar was fitted, its a slightly tidier job than on the red rebel as it didn't need any welding to fit.
Only a couple of photos of that work: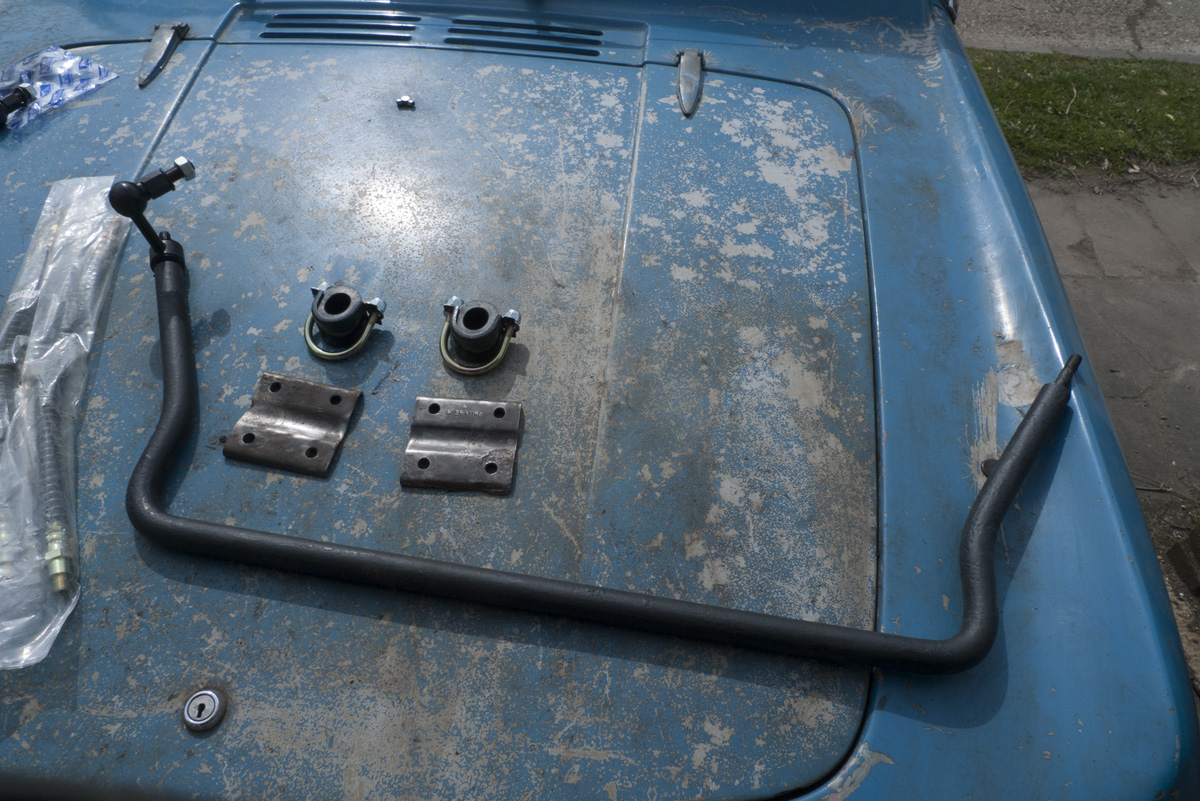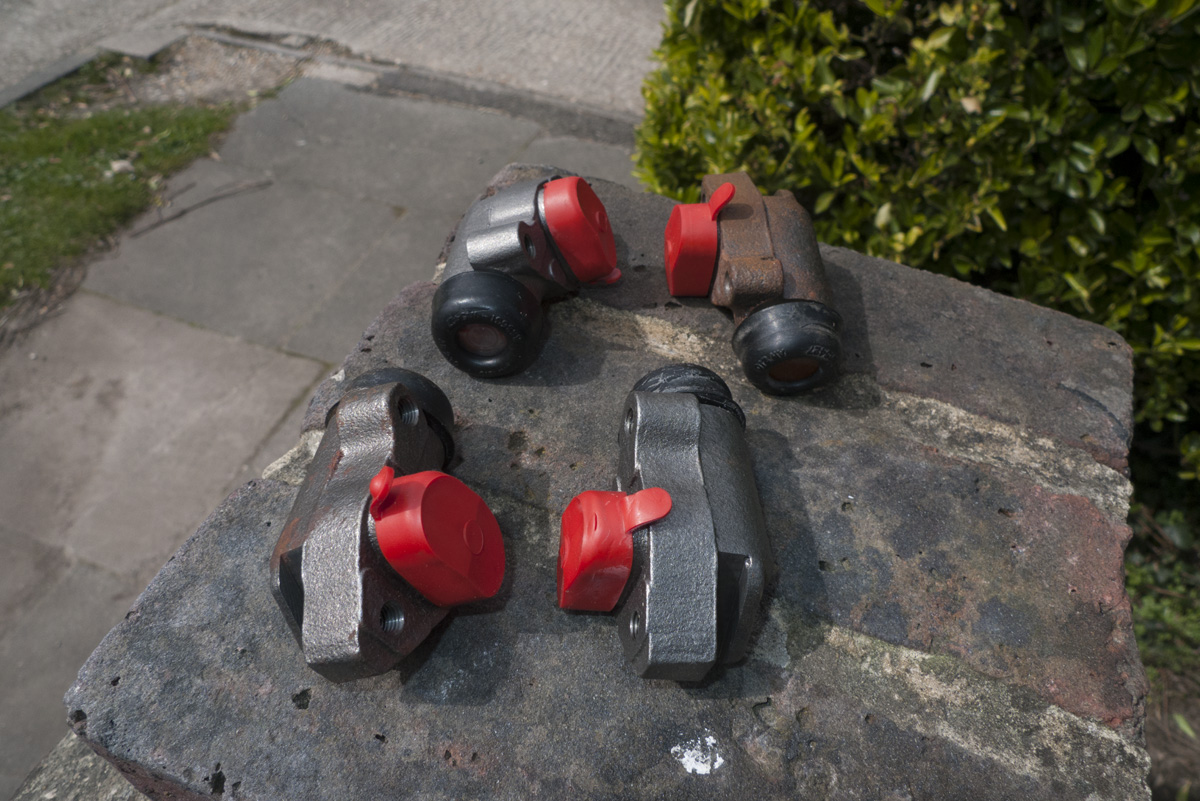 There have been other improvements too, its currently running with Electronic ignition, I've bought carpet, paint and door cards for the interior. I still need to order a headlining to replace the polystyrene tiles which have been stripped out. I also plan to fit the folding rear bench seat, This was a factory option on the van and will hopefully make up for the holes in the loading bay floor.
When the Rebel estate was sold some of the money was put into getting 2 sets of GAZ shock absorbers made up (one for the van and one for the red rebel. The shocks have passed 2 MOT'S but had been getting progressively worse, resulting in a very bouncy ride and somewhat unpredictable handling. We went for Adjustable all round, the rears have been made so that they can be converted to coil-overs at a future date.
Fitting the fronts: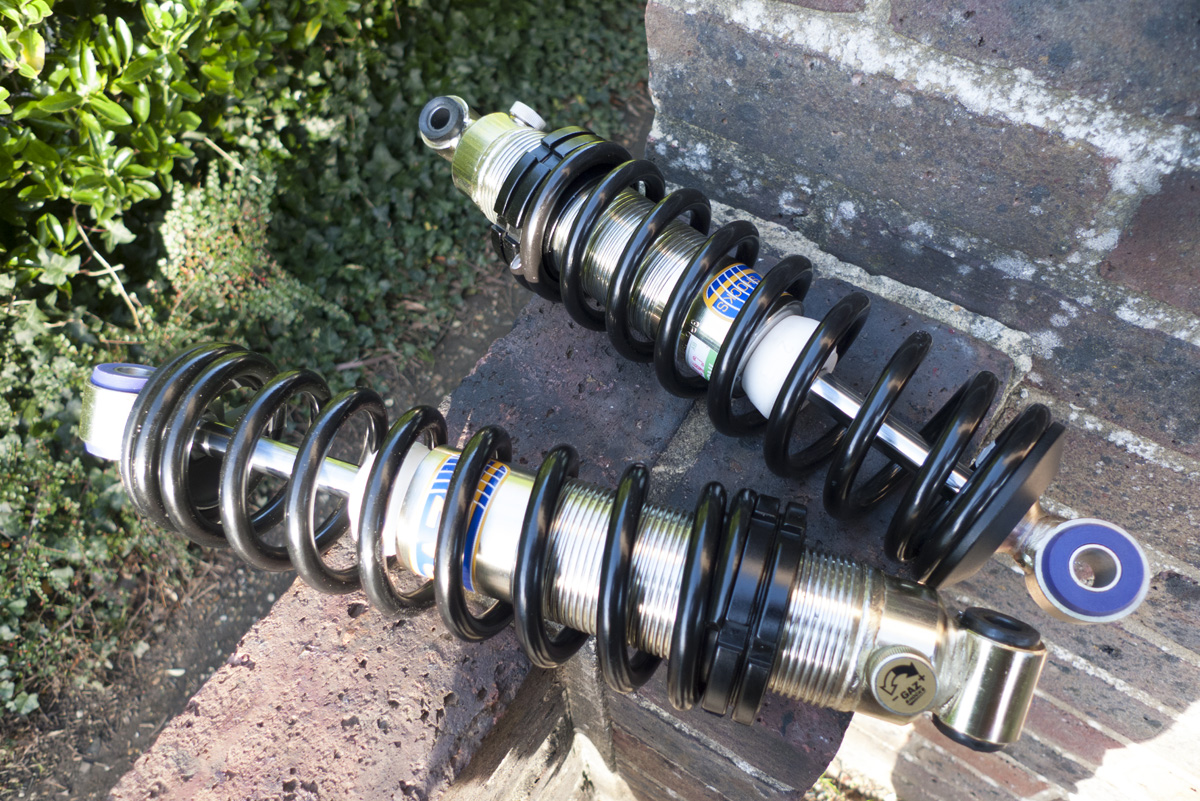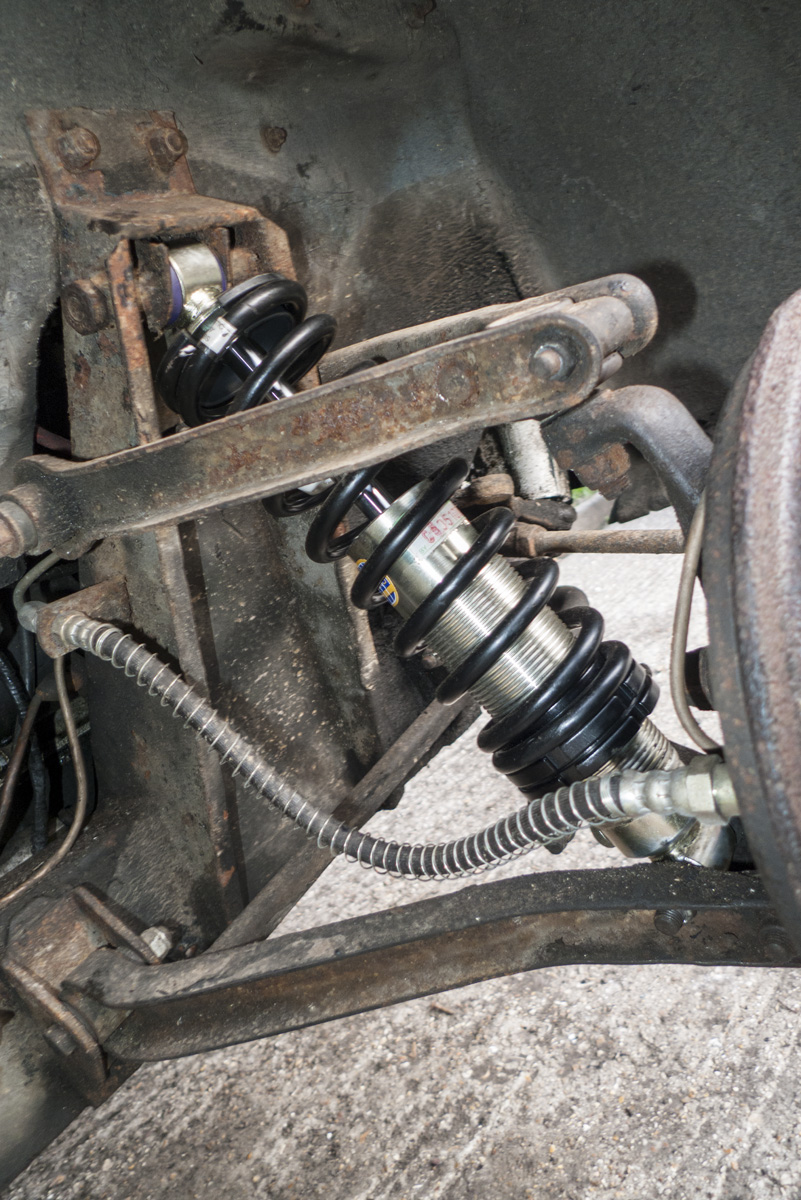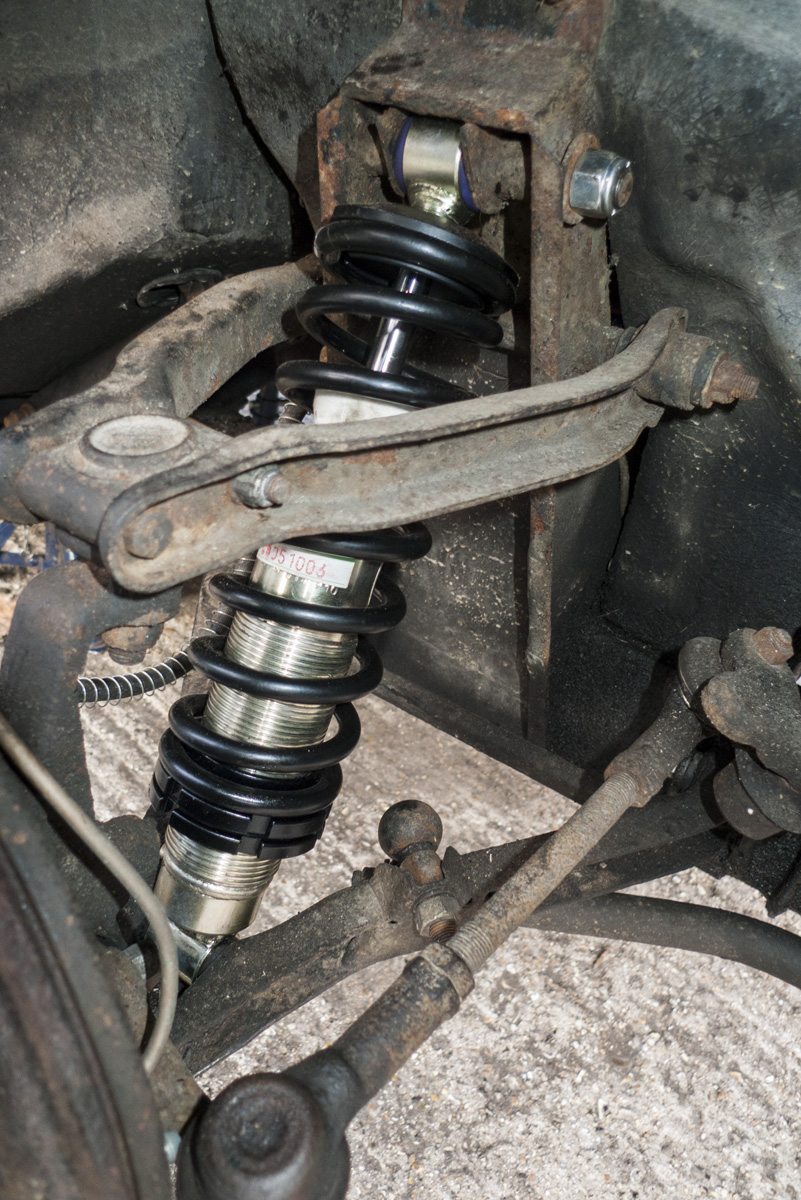 Rears: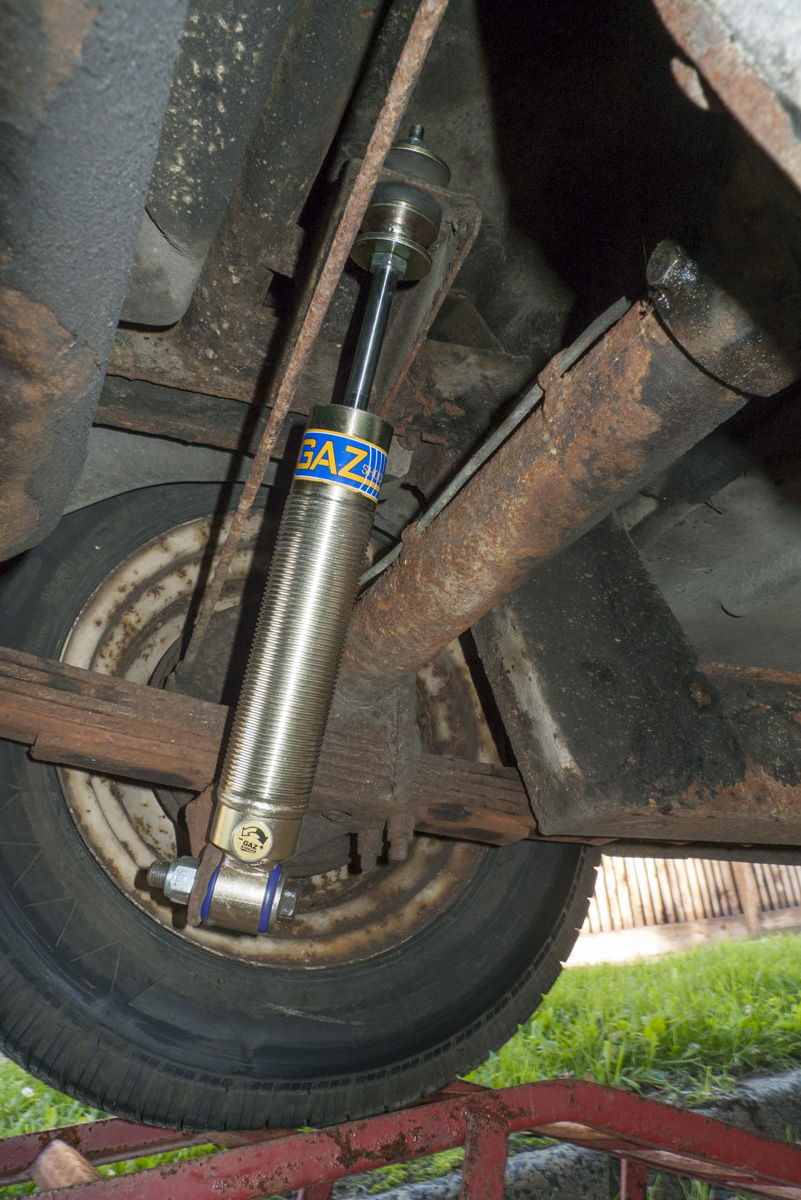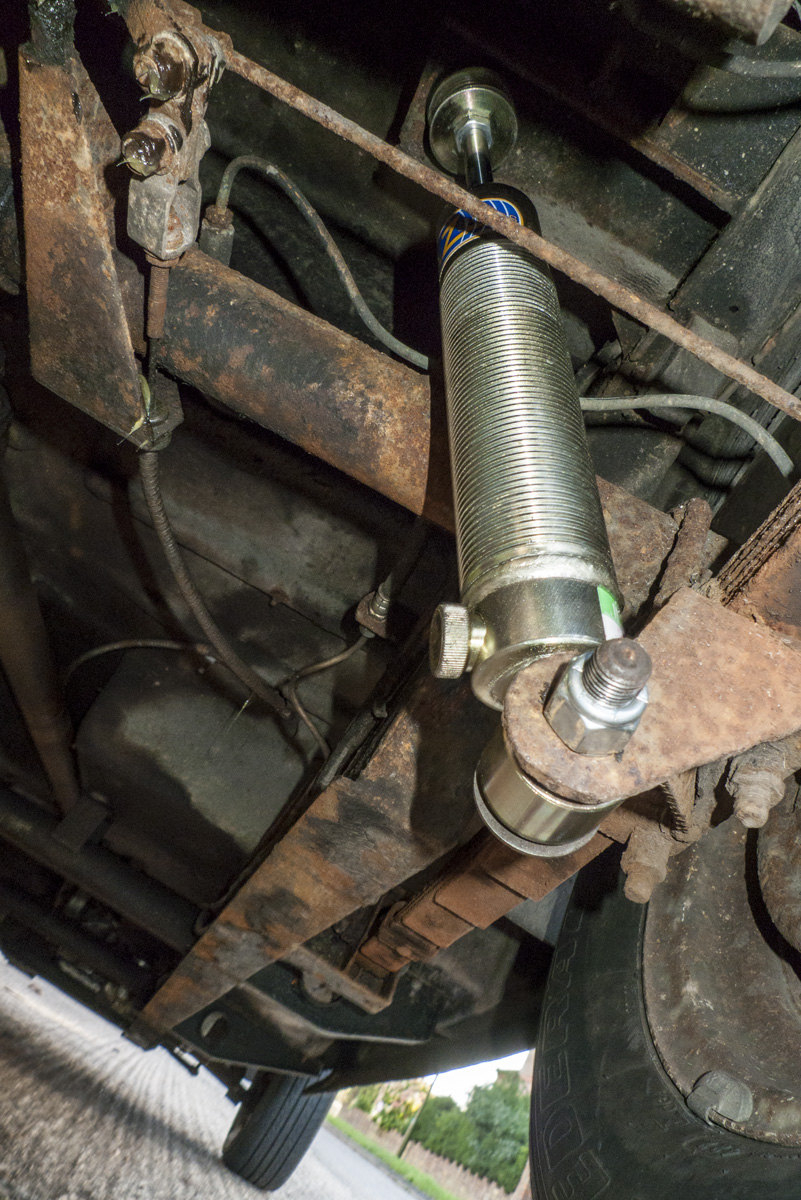 The old ones (seen better days!)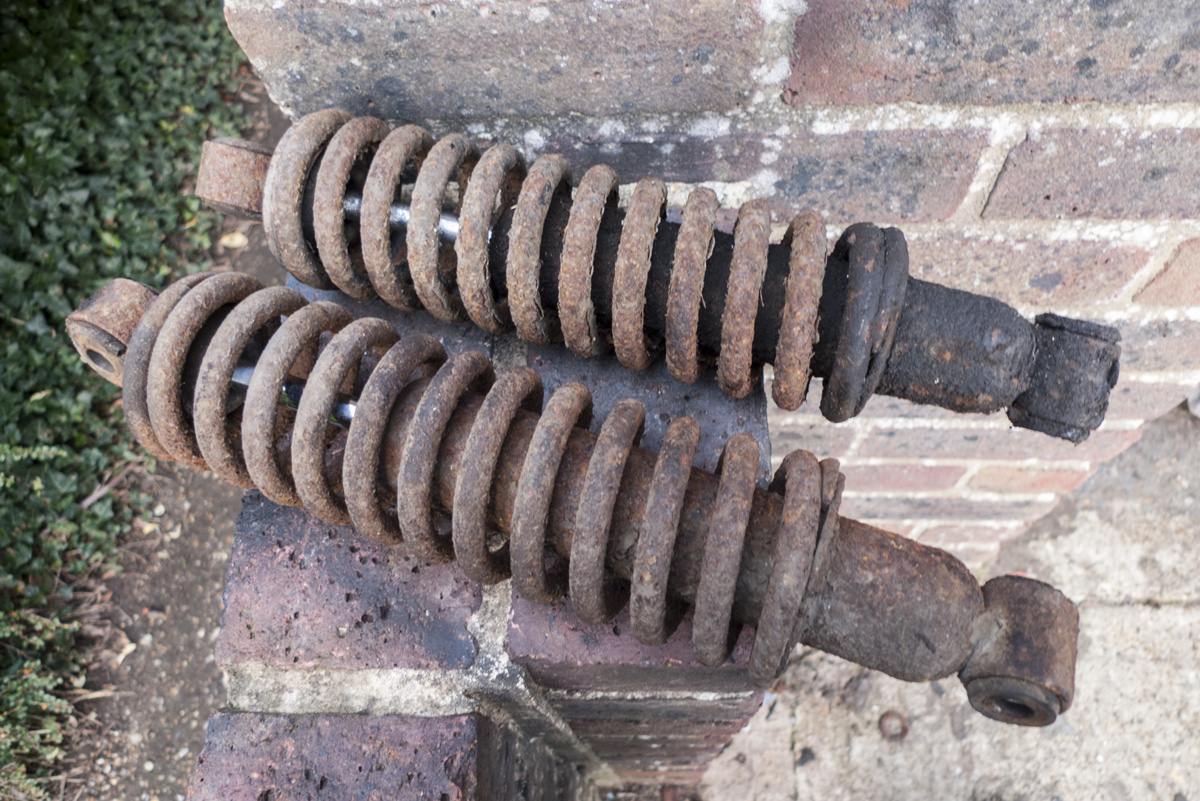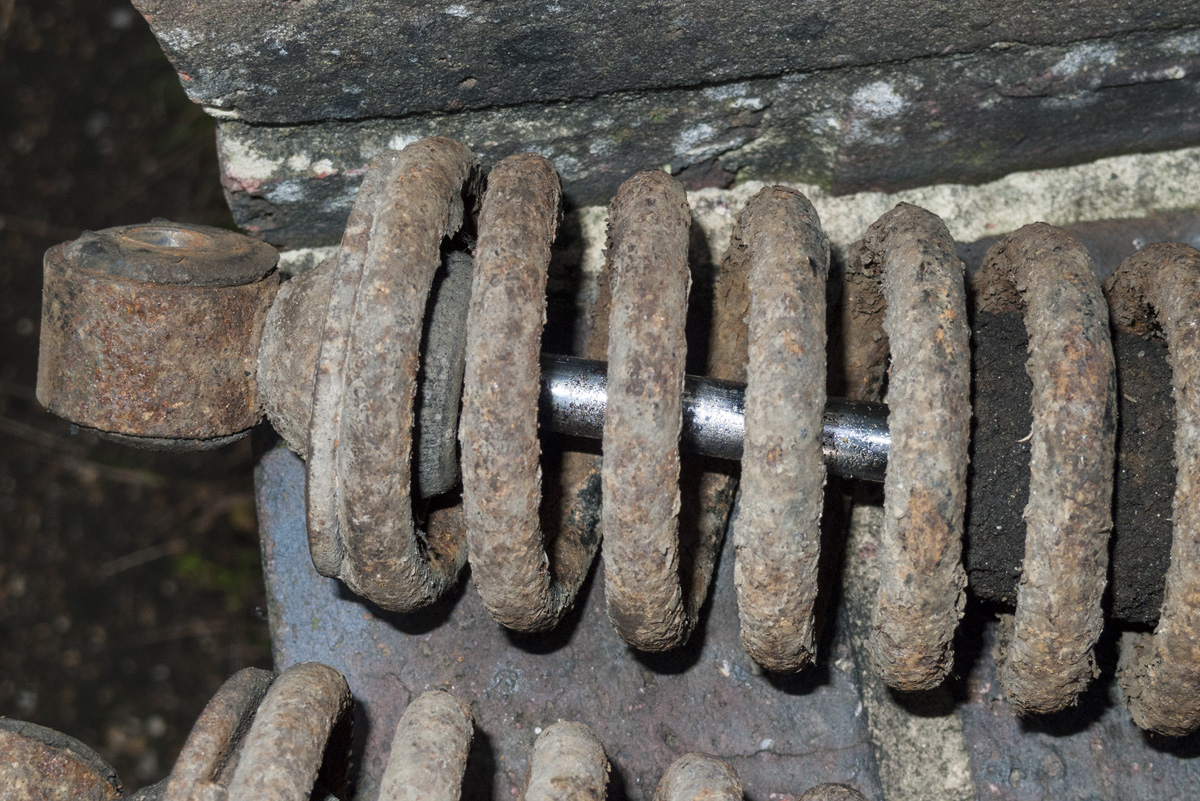 I'll finish with a few photos of the van on a recent trip to Devon…