Seatbelt
now browsing by tag
A Few more carpeting photos. Sorry about the fluff I'd not hoovered the carpets before taking the photos.
There were a few quirks with the cut carpet set which could probably be improved on, In places Cloverdale had trimmed things needlessly and there are other points where it could have done with some! This is one of the drawbacks with the precut carpet set. Also some parts arent included for example the glove box lining.
Fitting the seatbelts turned into a long horrible job I was short on mount bars so had to make some up and getting them folded and fitting turned out to be very time consuming. Funny how the simple jobs take the longest.
Front passenger footwell. The carpet on the bulkhead was trimmed which had to be removed before fitting.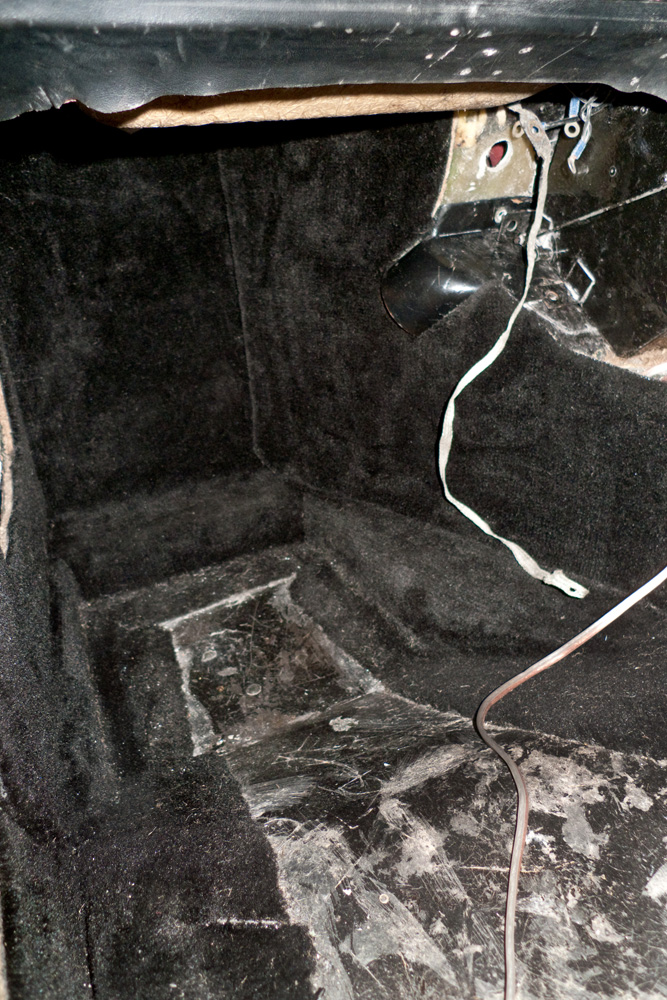 With the overcarpet in place.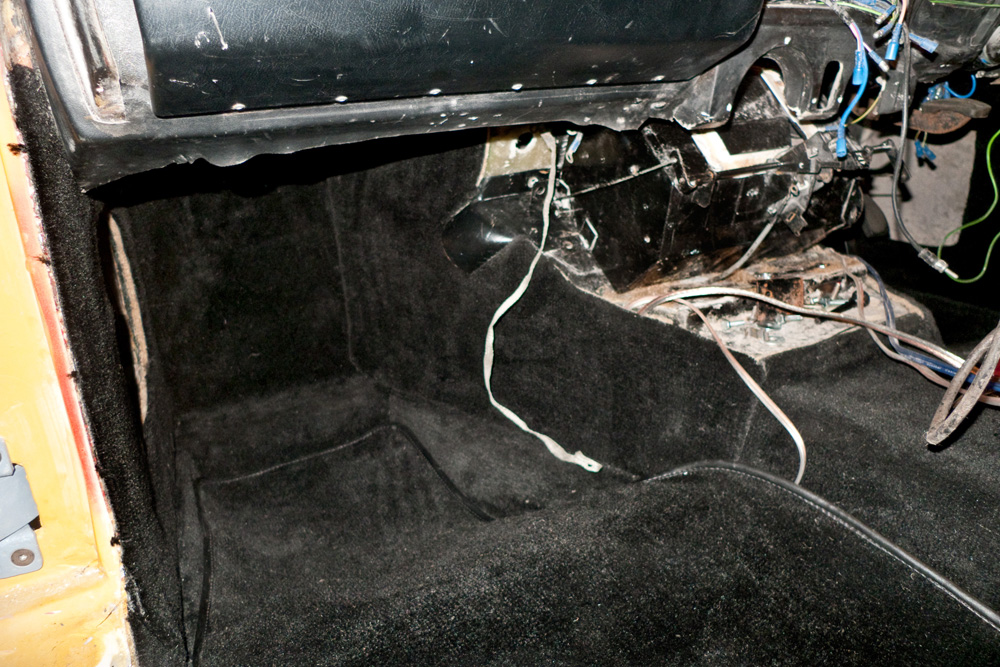 Blower motor apature,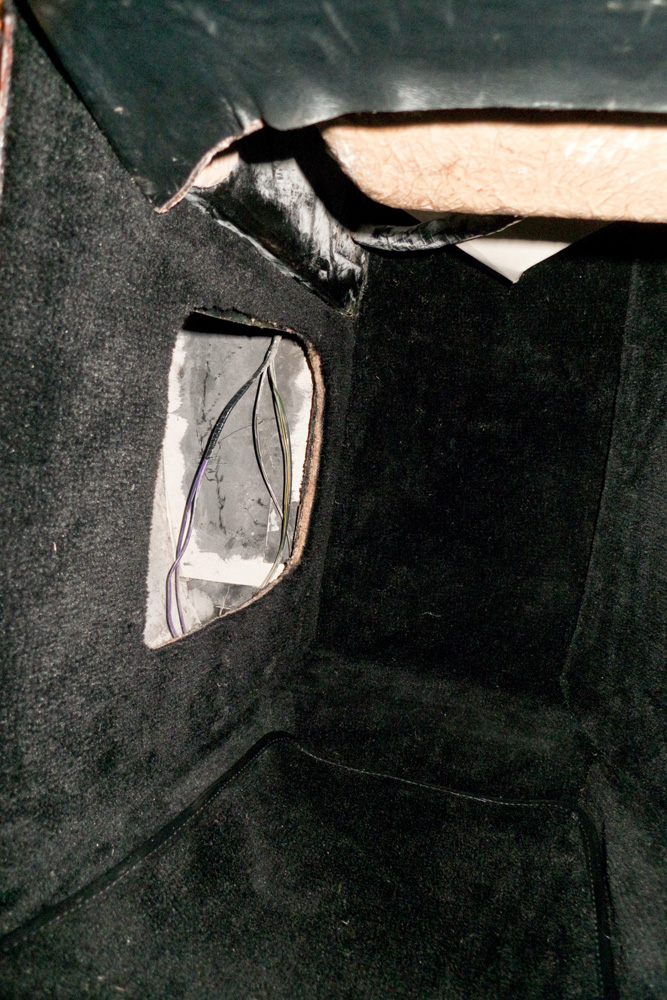 Gearbox tunnel, With new Securon seatbelts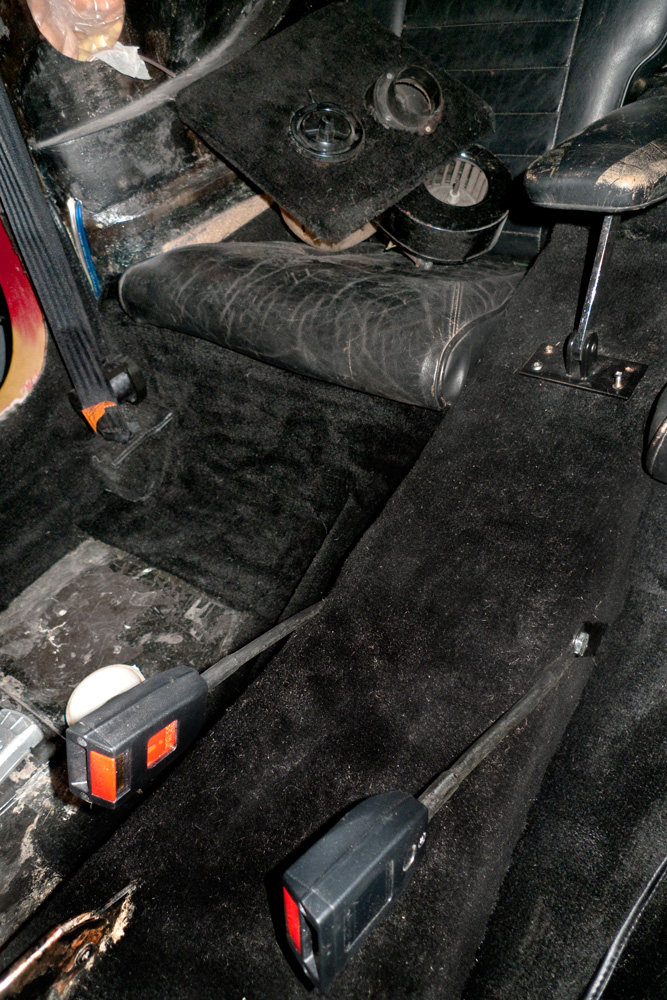 I've picked out a couple of quirks in the carpet set here the red section could have done with trimming, like the other face and the trim in the blue part is pointless on my car as that section is covered by the plastic side trims.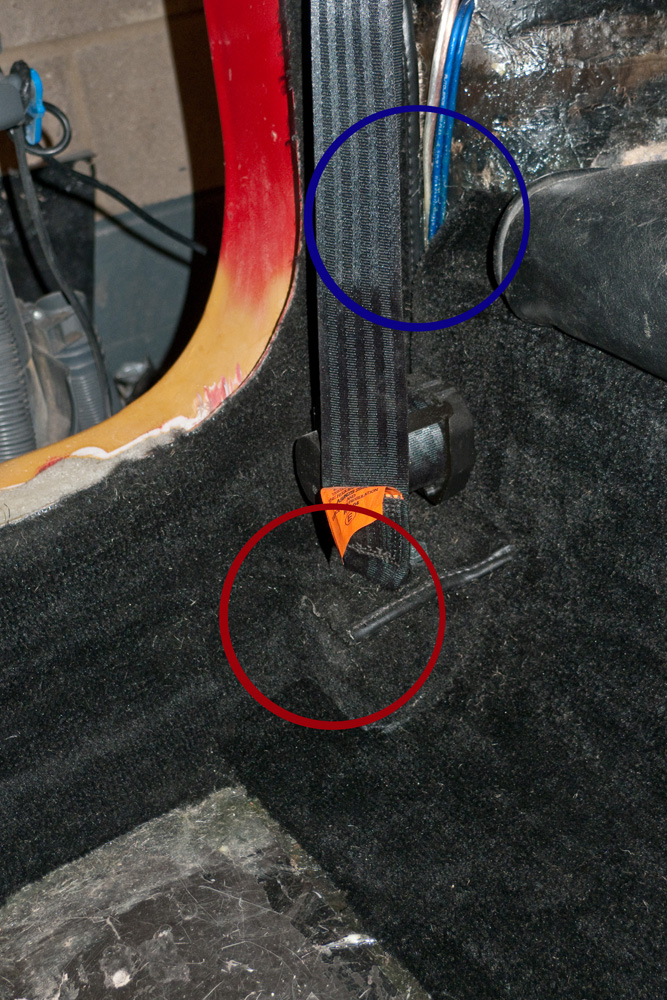 Drivers footwell,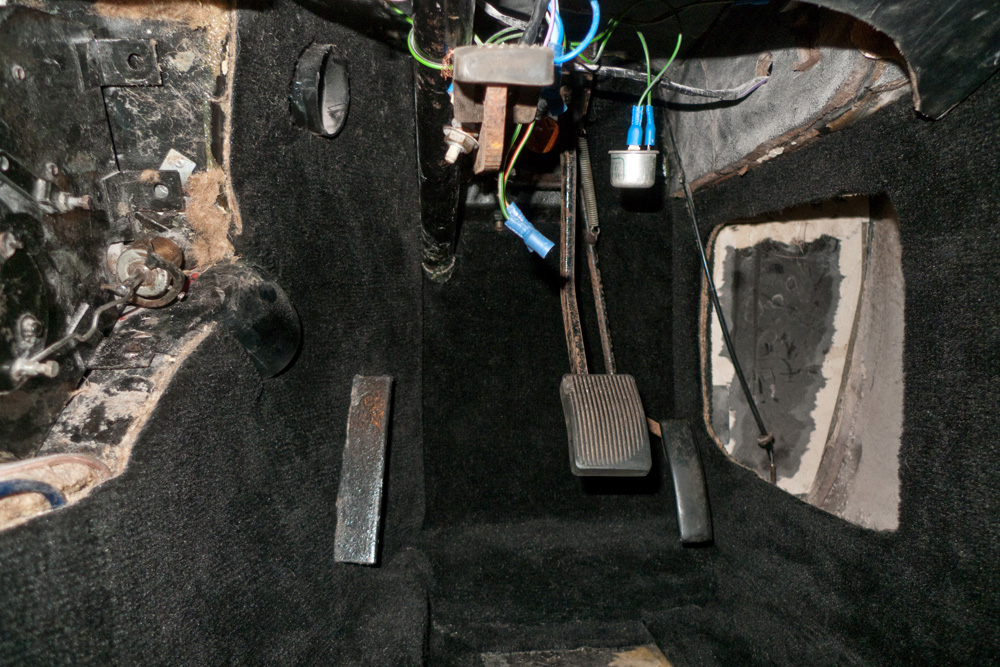 Air vent.