Repair
now browsing by tag
The van now has side panels! 
We spent the last 2 days putting the panels in and giving a rough coat of paint generally very pleased with the result, the fine fettling on the paintwork will be done in the future when the whole van will be repainted.
In other news the van is now tax exempt which took a while to sort the paperwork out with the dvla.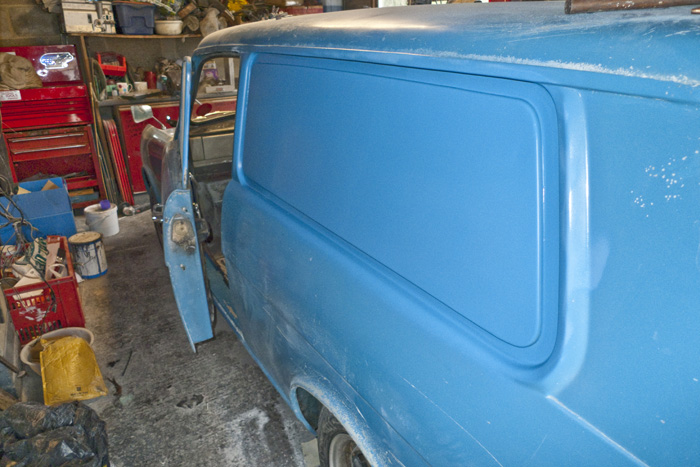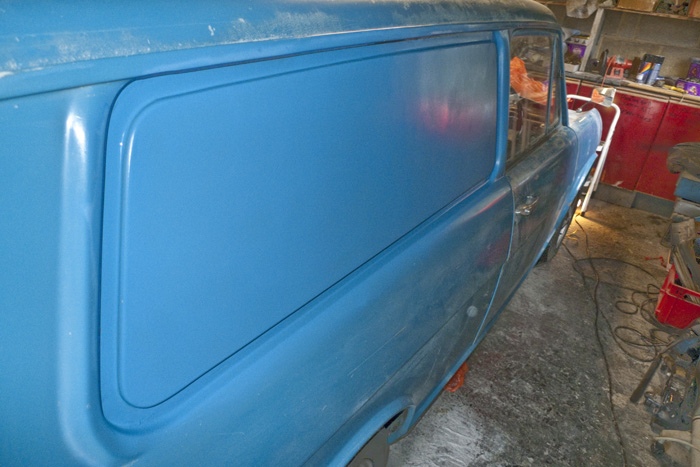 The following pictures show more of the bodywork repairs, glassing in of the new rollbar, investigation of the steel tube section around the A pillars…
Boot strap supports being glassed in: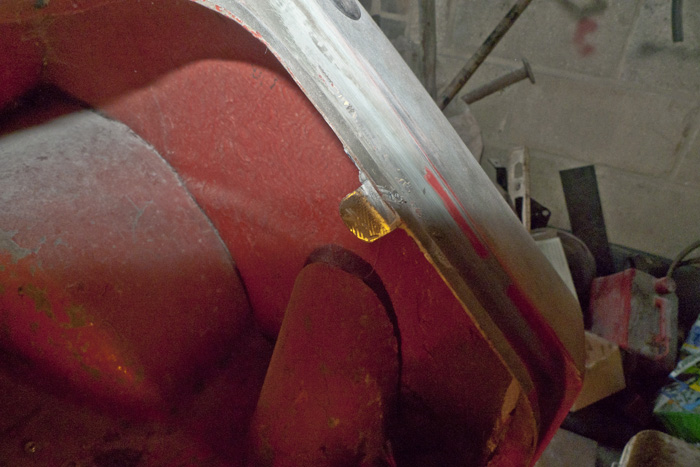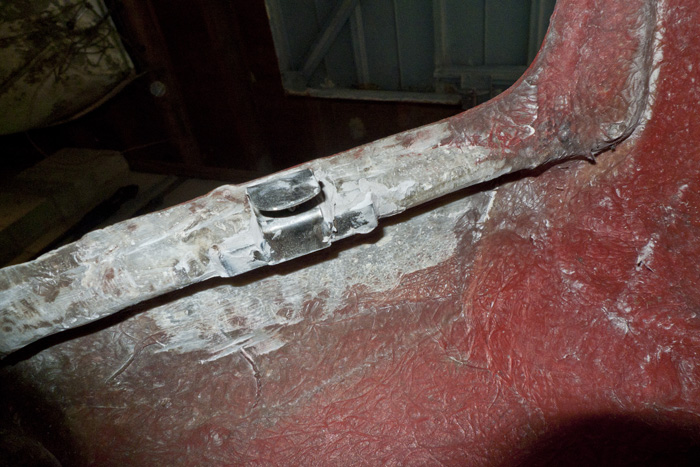 Rollbar padded out to remove the dent in the roof and prepped for fibreglass.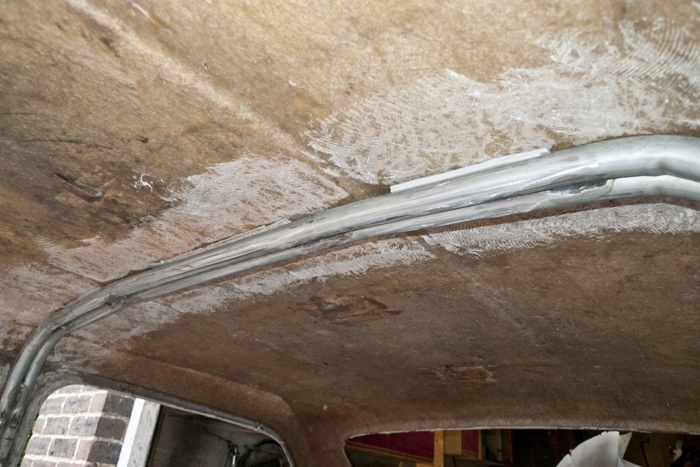 Rollbar getting first fibreglass layer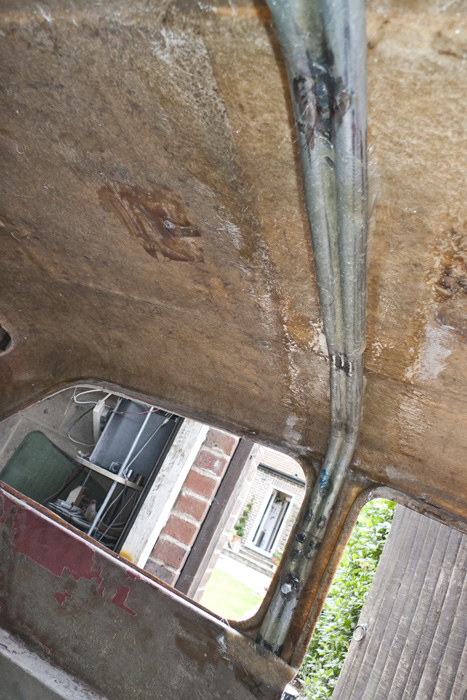 Nice new UNF bolts to hold the chassis down, none of that metric rubbish here.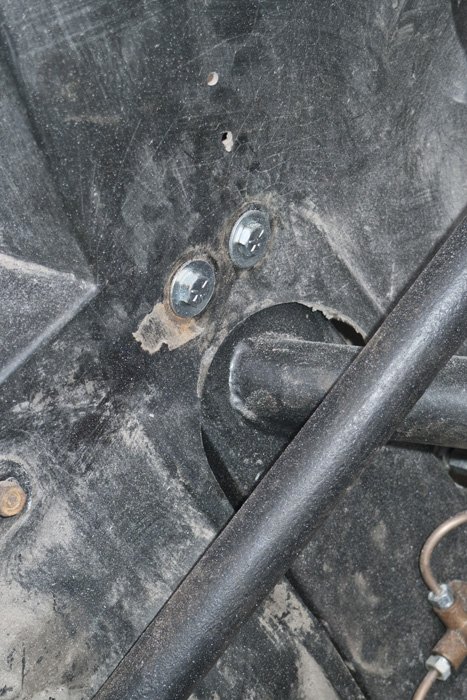 Front support refitted: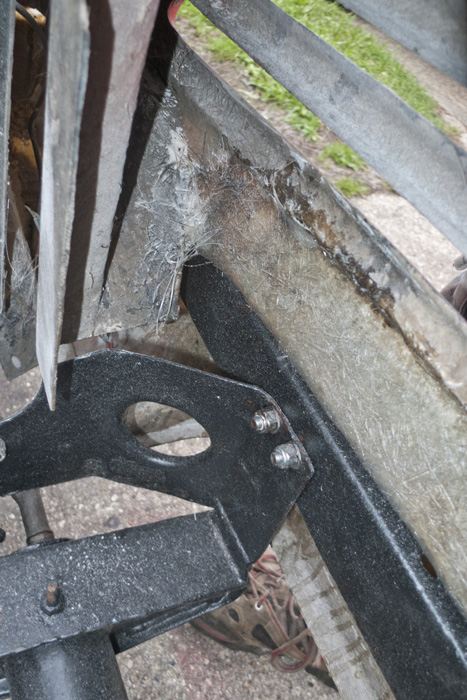 Steeing box refitted, still waiting for new track rods from Amsteer to complete the steering assembly.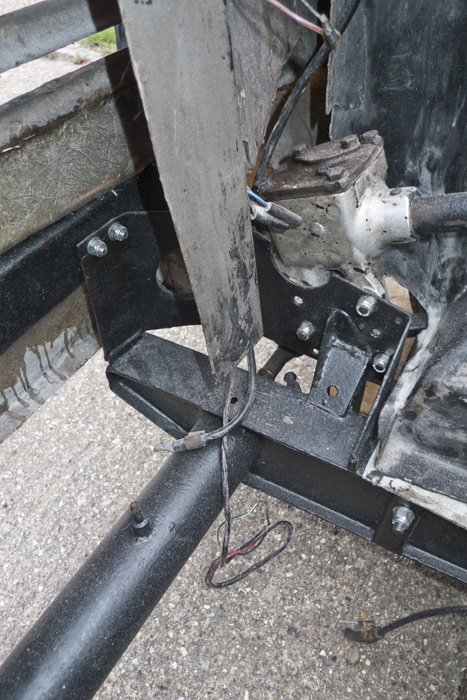 Outrigger Bolts, S bolt is where the seatbelt reel will be fitted once the carpet is in.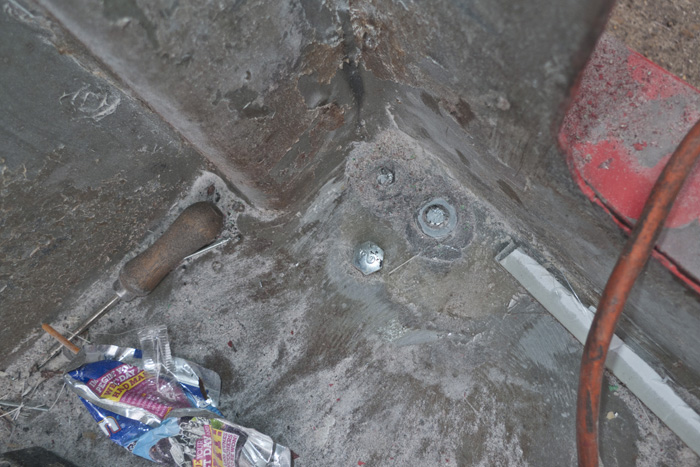 Continuing the replacement of the chassis steelwork we cut out the corroded metal in A pillars. To do this we removed the inner roof moulding.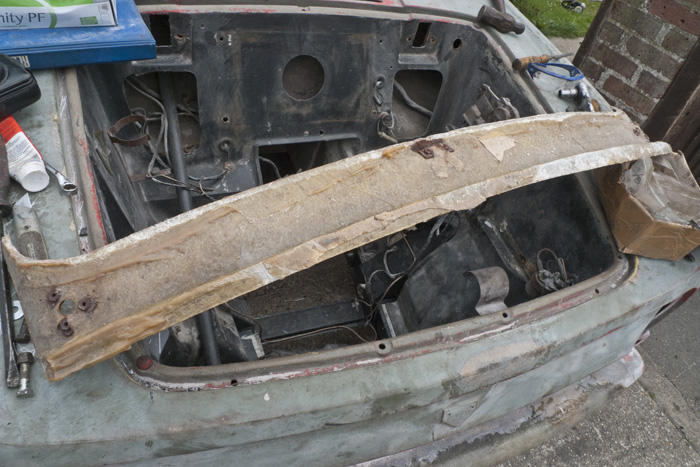 Extra view, this moulding will be replaced once we have glassed in new steel supports.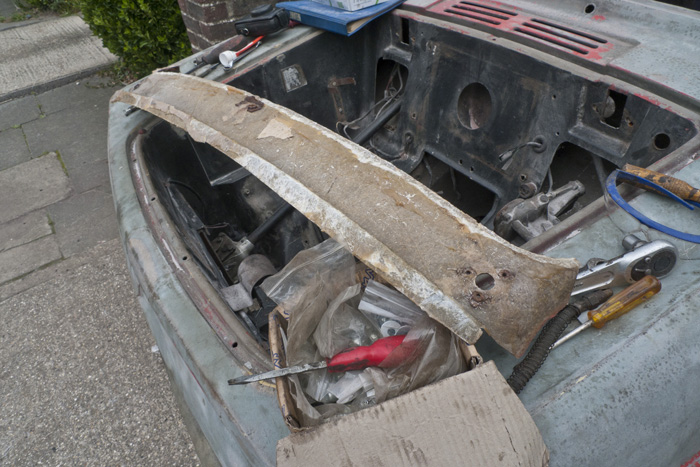 Channel that contained steelwork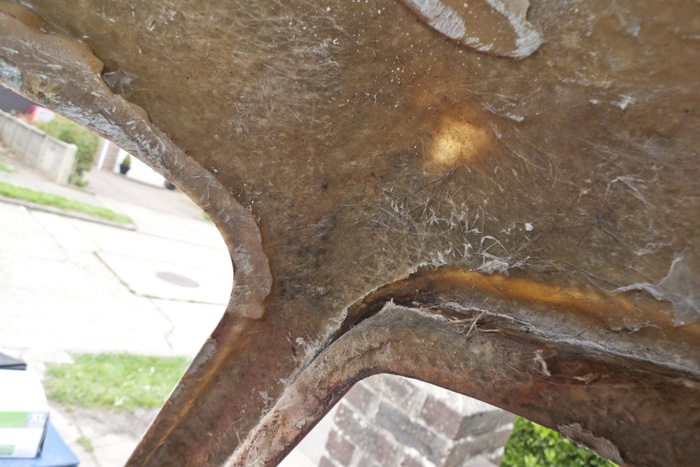 Corroded section of steel support after removal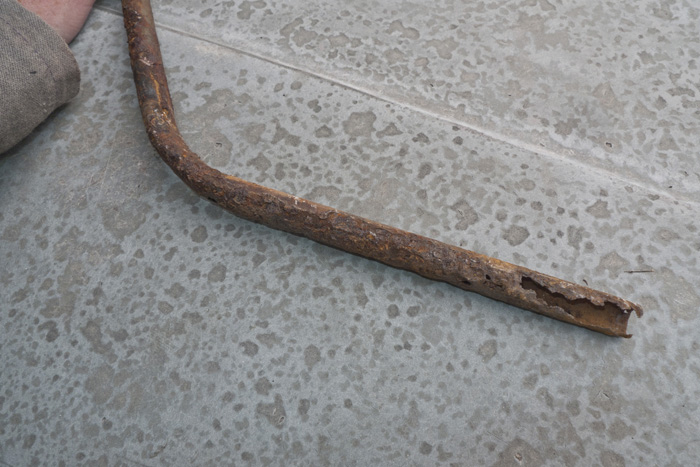 Drivers side Steelwork position shown on the outside of the car.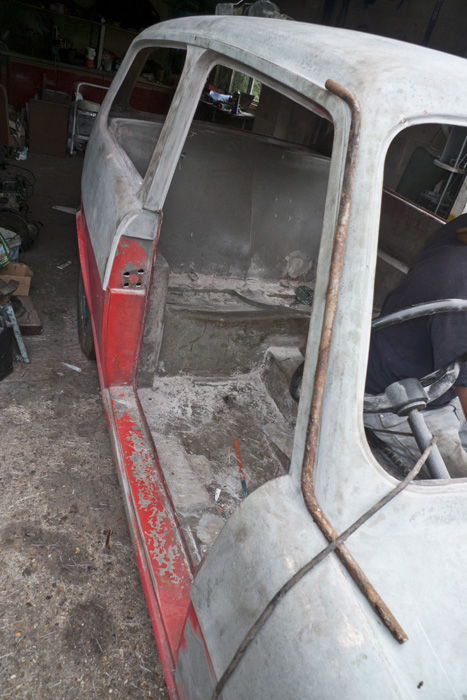 Passenger side being removed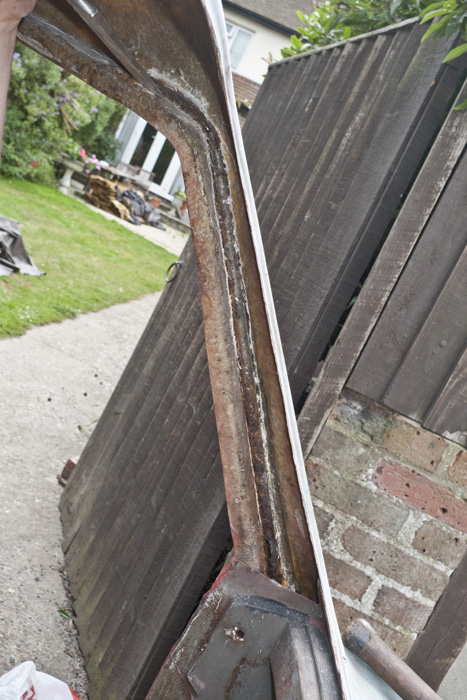 Outside comparison, note hole blown in the wing by the steel expanding.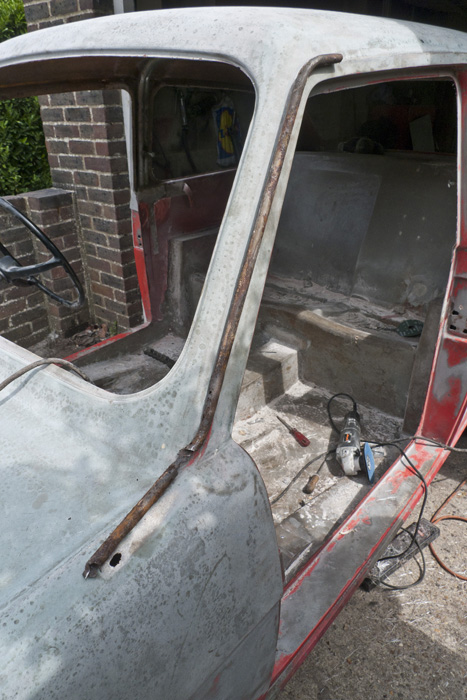 The rotten steel will be replaced soon and hopefully we can start looking at the engine and interior!
Re-uniting the Bodyshell and Chassis:
One…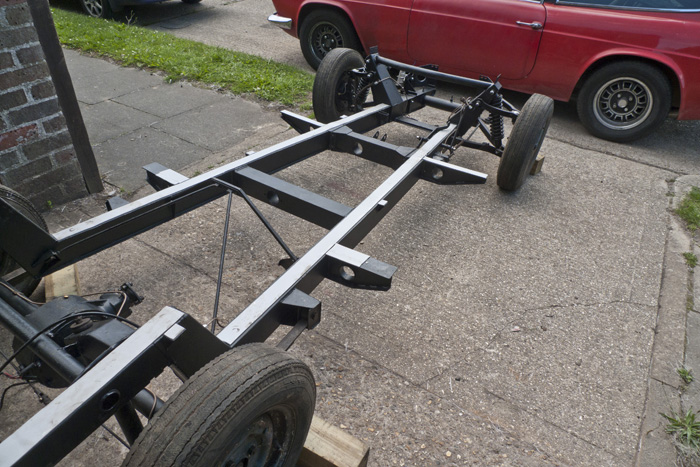 Two..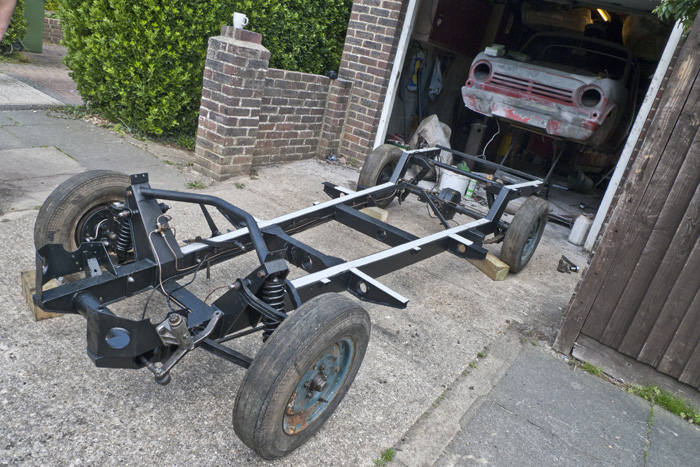 Three!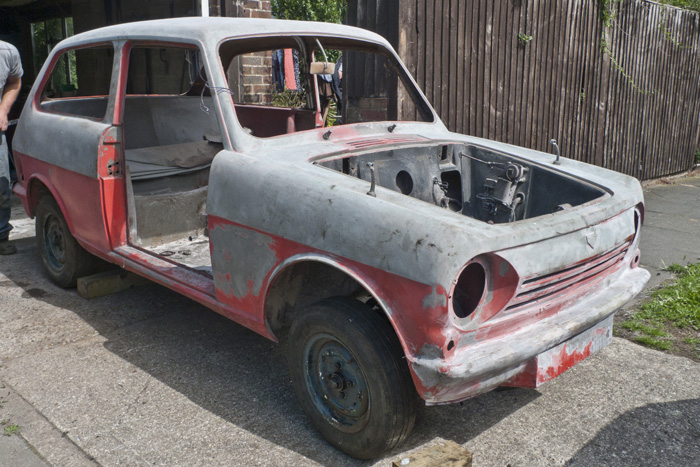 Rollbar in situ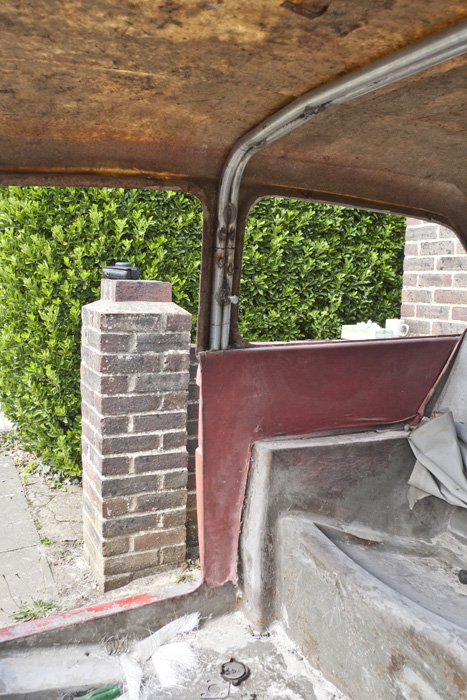 rear outrigger and the mounting plate on the bottom of the rollbar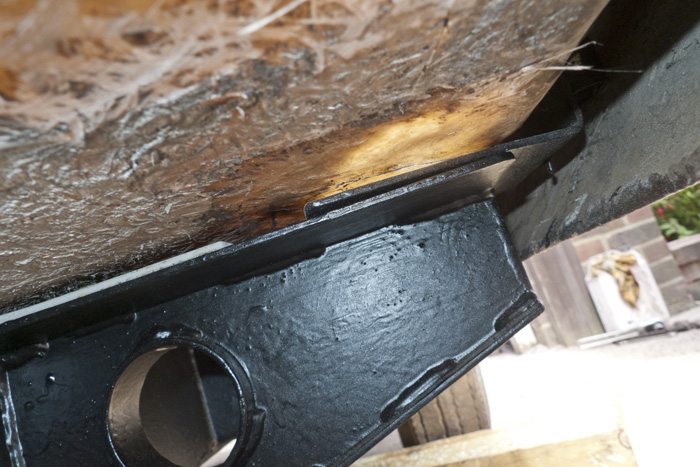 rear of engine bay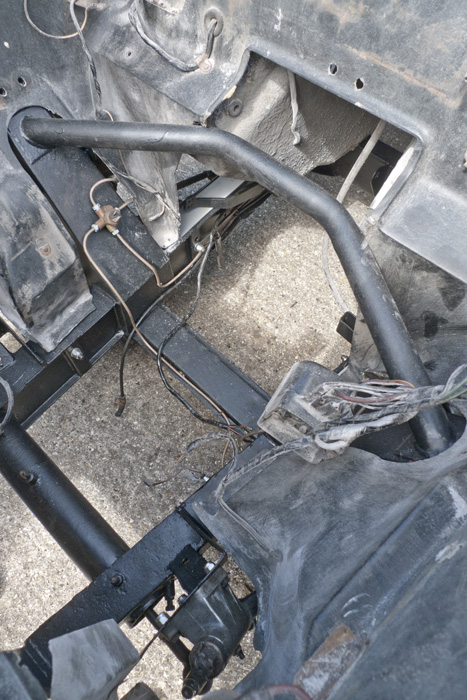 forward view of engine bay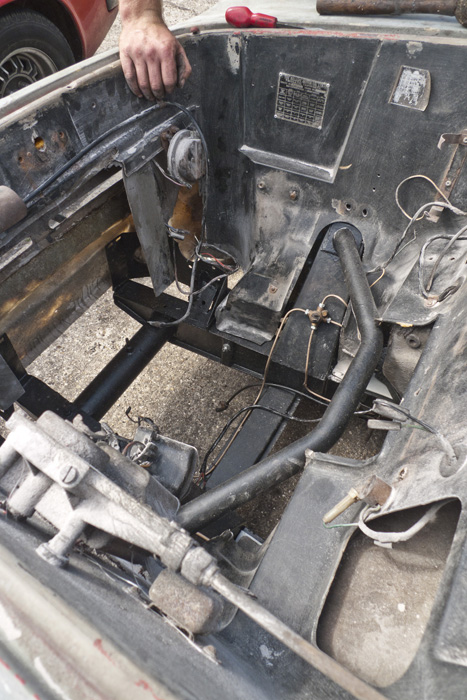 Overview: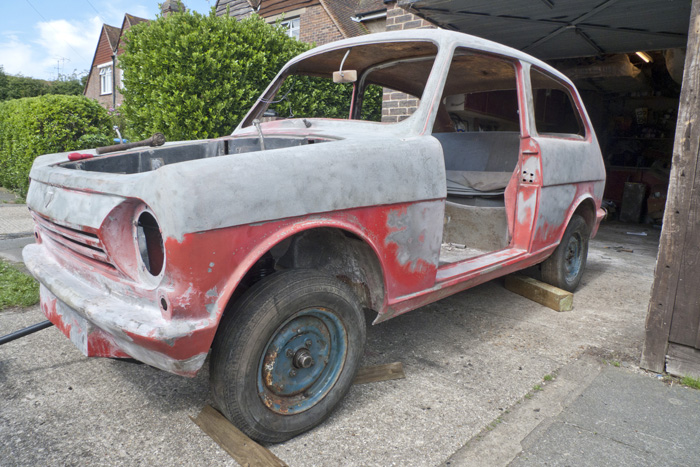 One Month Before!
: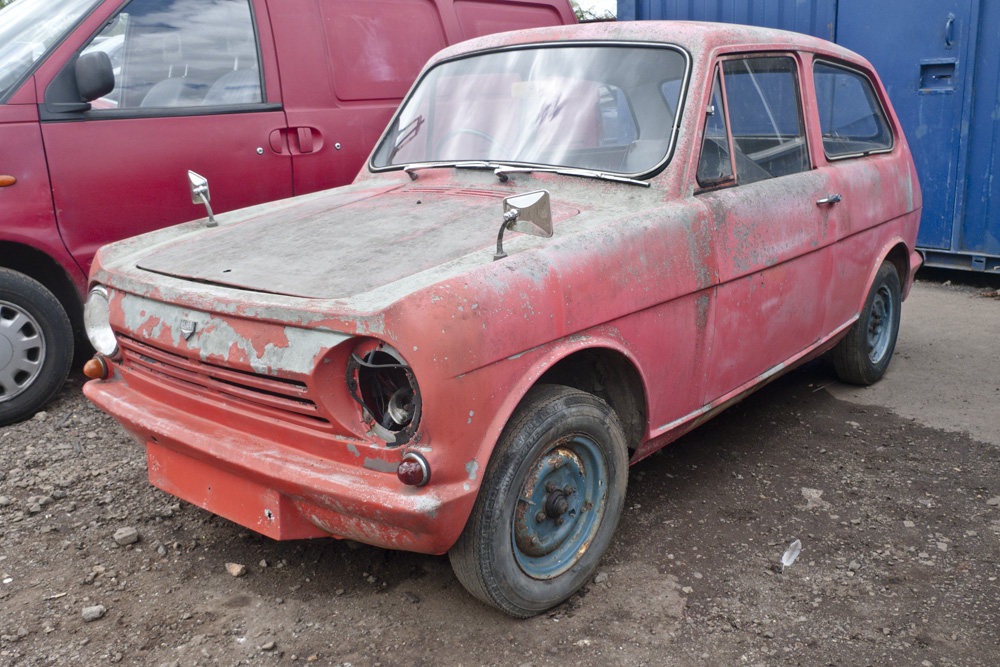 Small update showing repairs to the bodyshell:
Whilst picking at a small crack a large section of the front skirt/bumper moulding dropped off!. poorly repaired accident damage which was held together with body filler!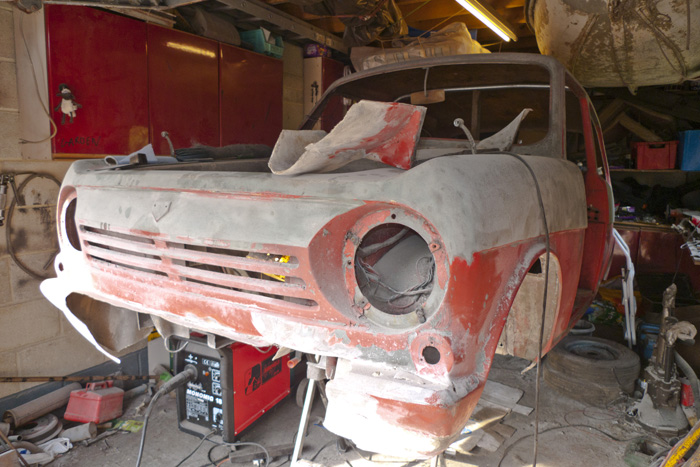 Photo showing floor repairs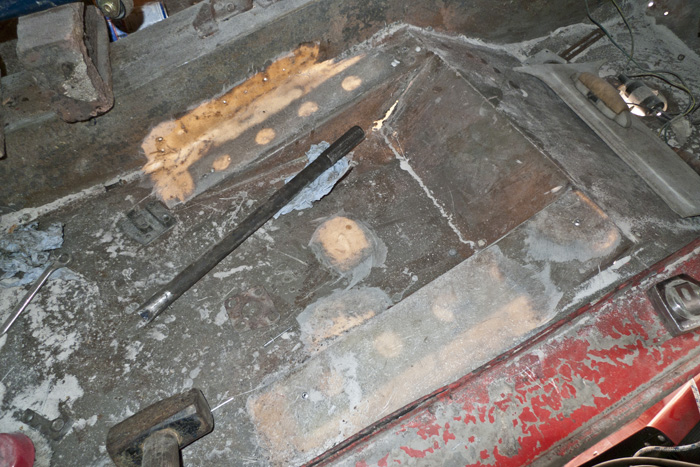 replacement stiffening plates under the seats ready to be glassed in.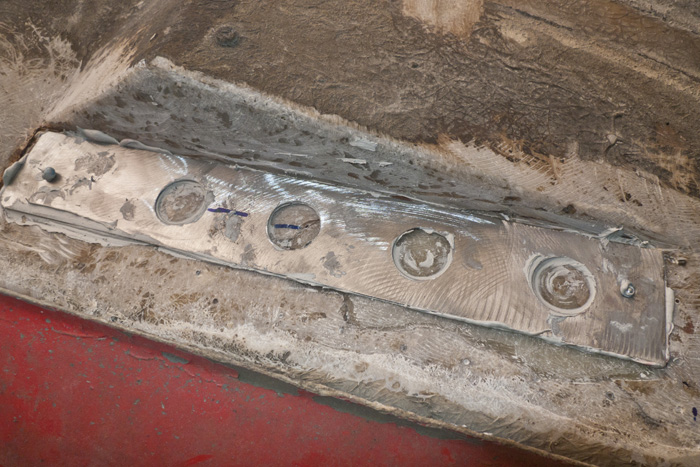 front end jigsaw being reassembled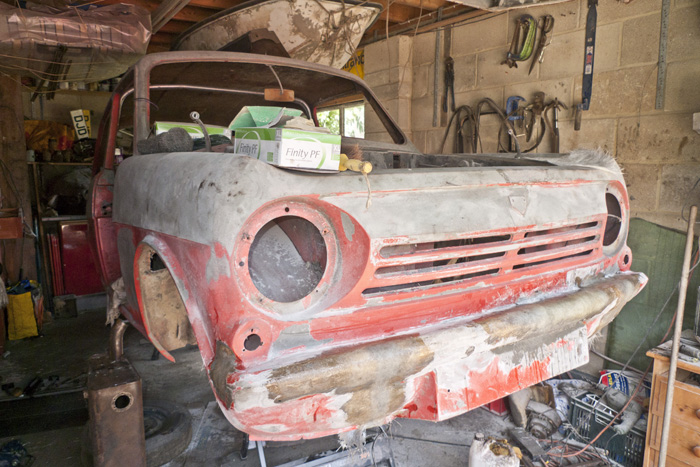 small repairs were needed to both wheel arches where previous accident damage had caused delamination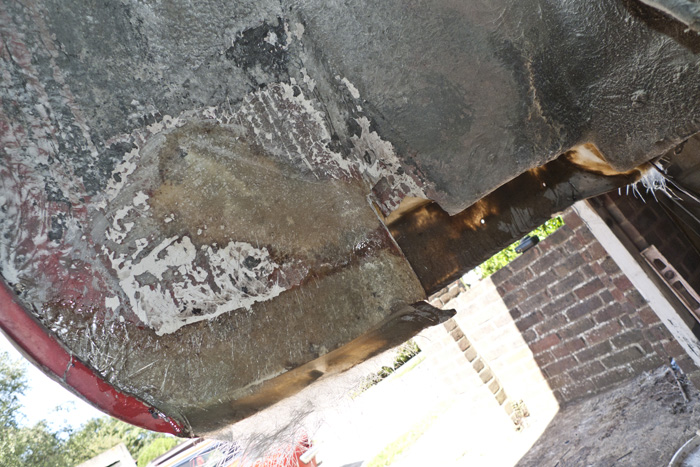 passenger side footwell – had a hole, the old front chassis outrigger on this side was also badly bent so someone must have driven over something unwise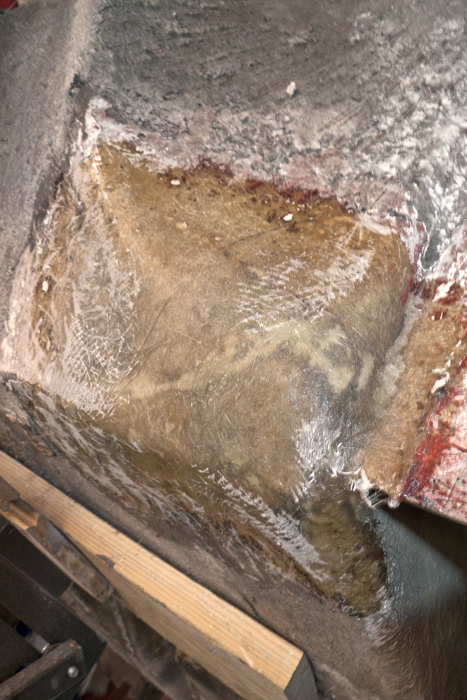 view behind front bumper showing various repairs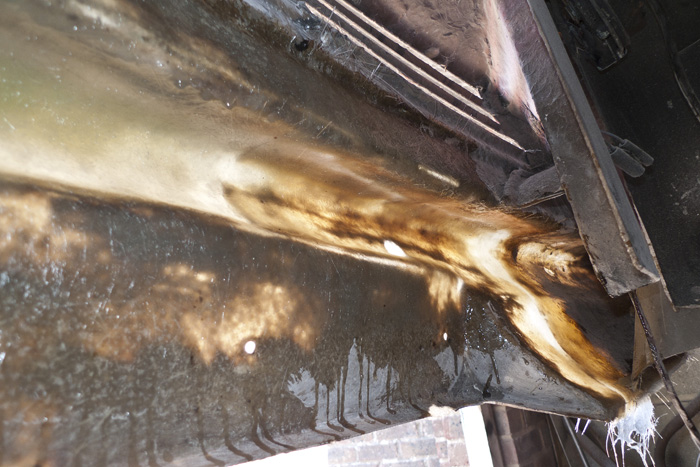 The following post documents the rest of the chassis repairs. we then painted the chassis and suspension components which had been cleaned up ready for painting.
Rot cut out: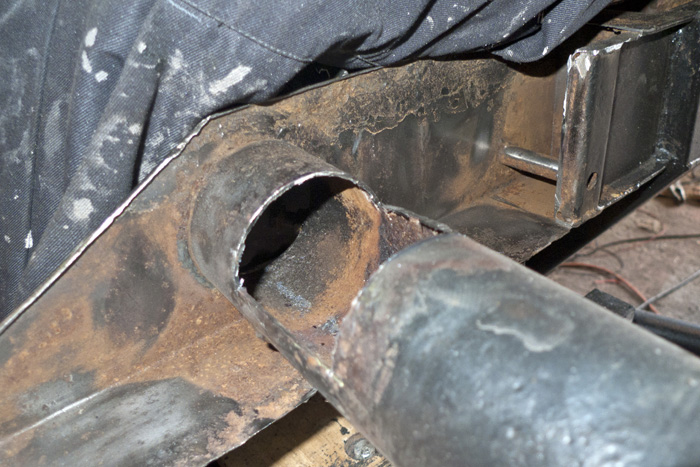 Replacement steel tacked and hammered in stages to replicate the correct curve: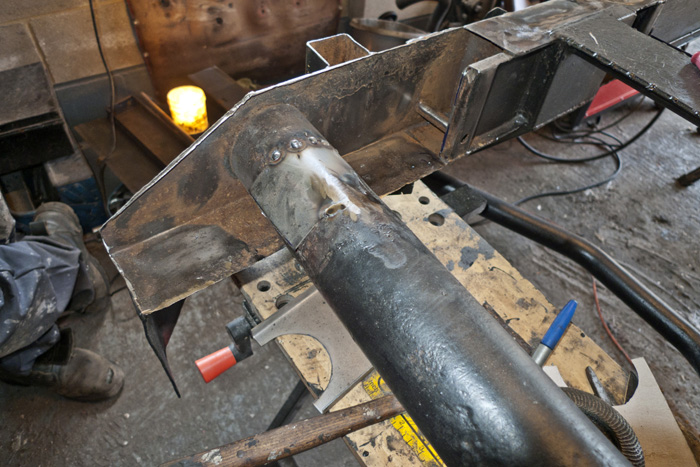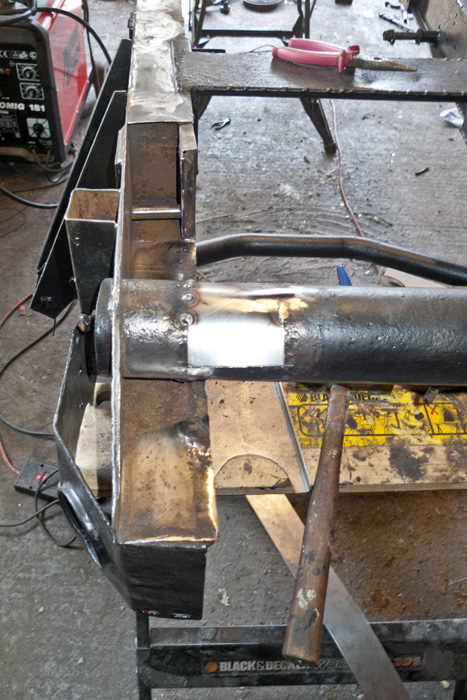 Trial fitting the prefolded repair section, this was folded to measure by a local fabricator.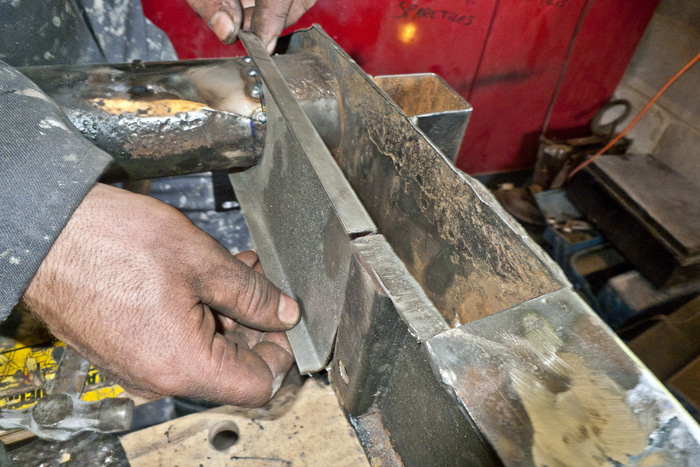 Welded in place: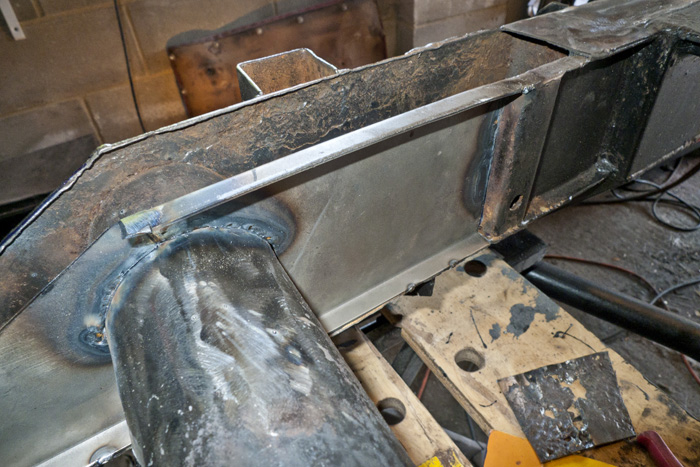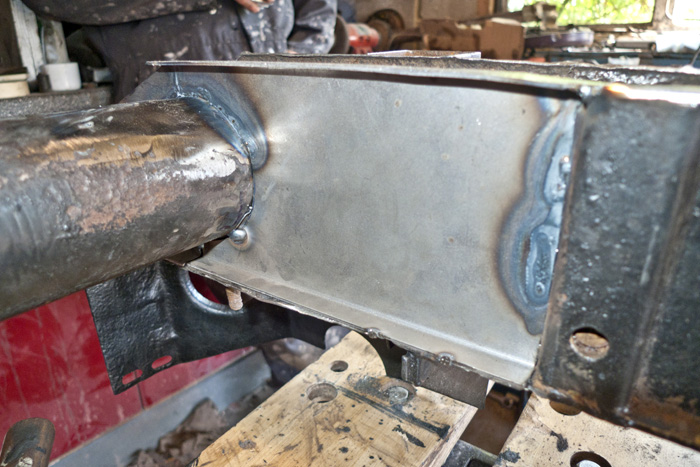 Front section welded in: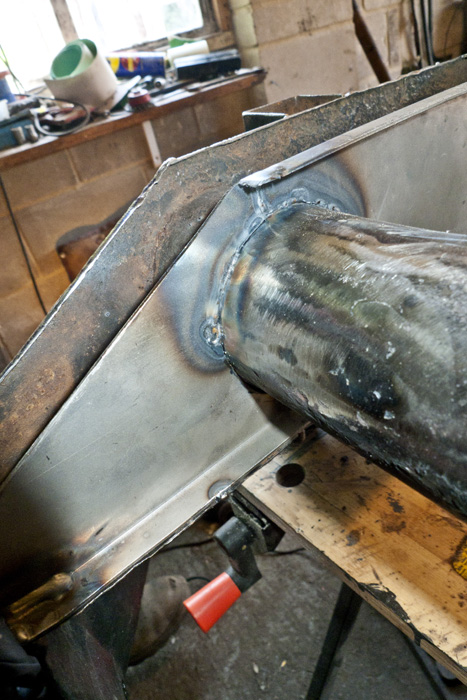 From above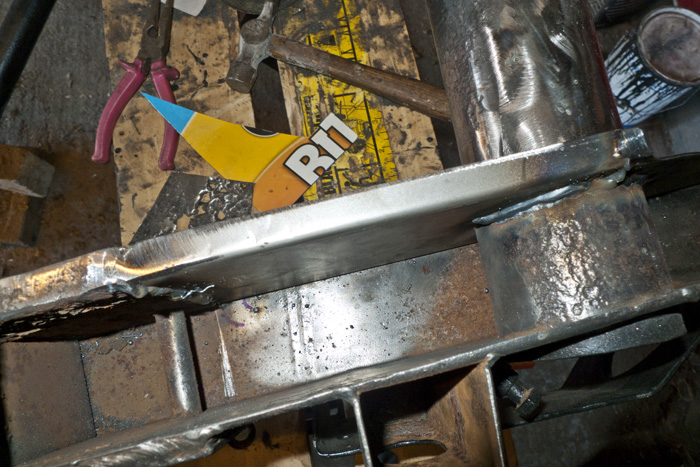 Various small holes welded up,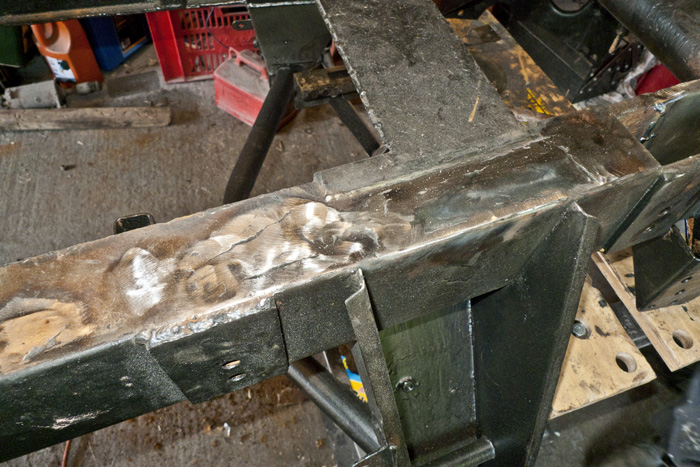 Bottom section fitted,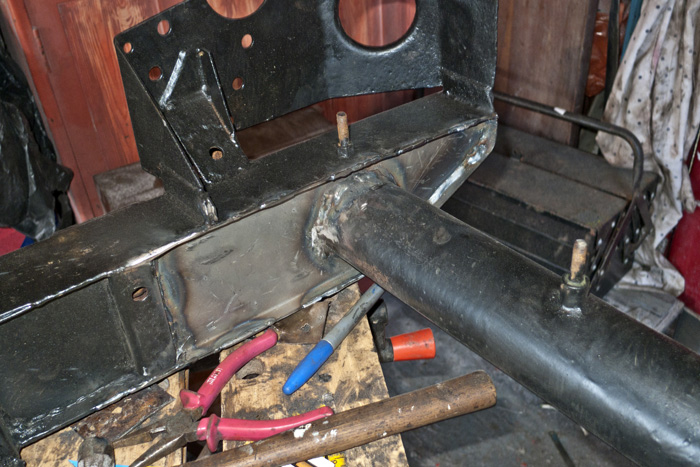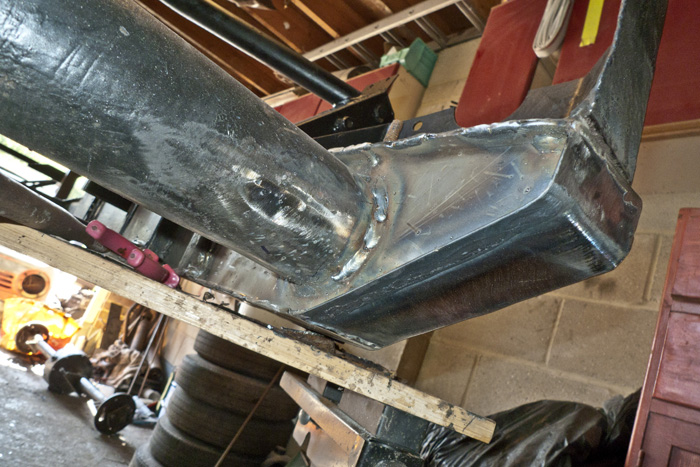 Painting,