panel
now browsing by tag
While on the Isle of wight we took advantage of the use of Dave's bosses' workshop to create some moulds for some new side panels. Creation of moulds is much easier with access to a decent workshop with space to work and the use of bench saws etc!
I've not got many photos of the woodwork. Essentially they were made from pine strips screwed to a sheet of hardboard. The wood underneath gives the hardboard a slight curve to matches the slight curve in the body of the van. The corners are made of body filler as it was quicker than making them out of wood. If you were making a mould to be reused many times it would pay to do these in wood too.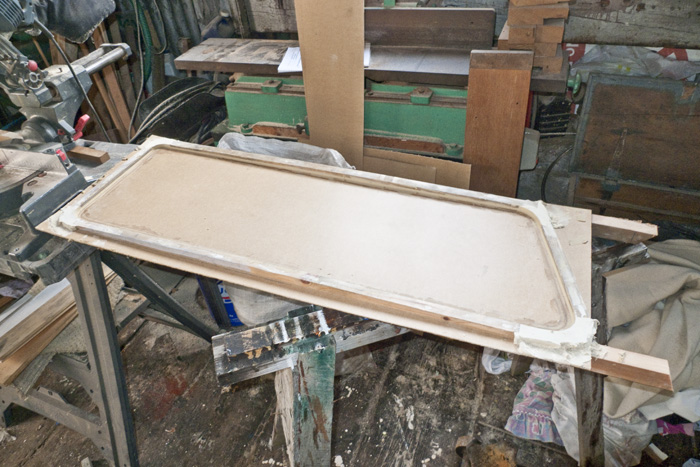 The moulds were fared in filler, creating a radius and also filling in screw holes and imperfections in the wood.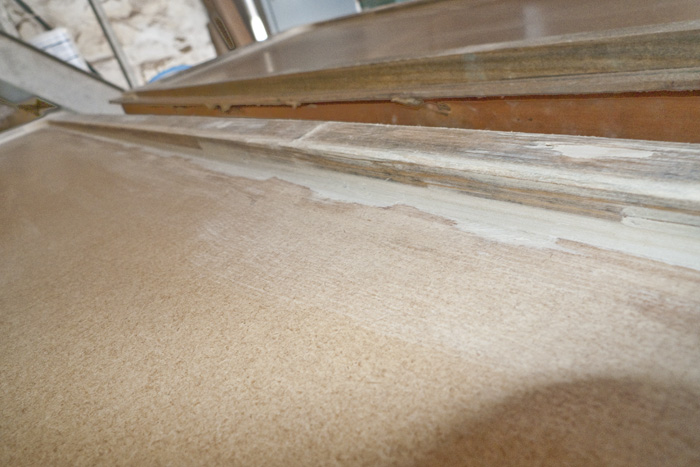 Corner section closeup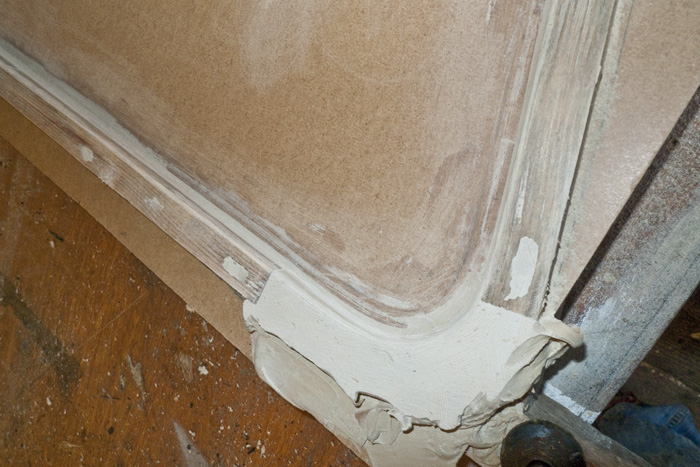 Filled sections were then sanded down and the moulds were clamped to the bench to prevent distortion.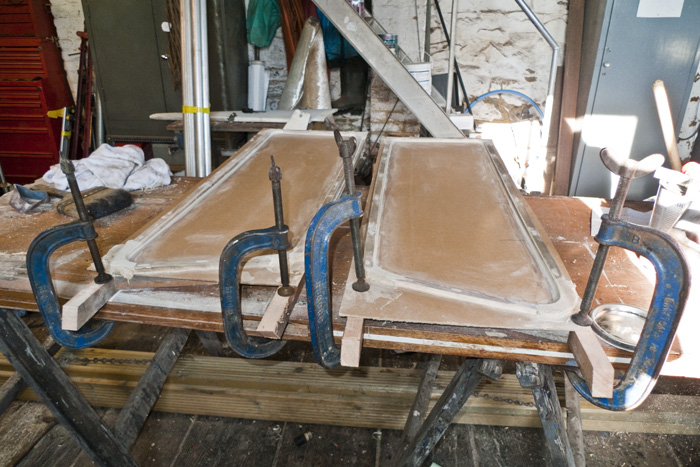 The moulds were then coated with 5 coats of release wax this is the minimum needed, ten coats is a good target to get the best results.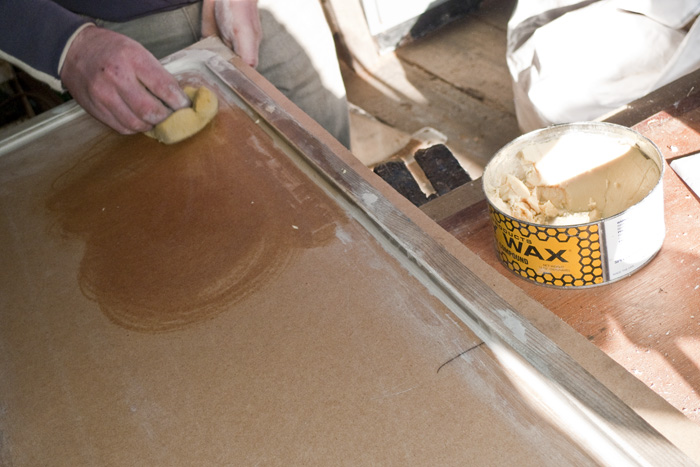 The wax was then buffed with a fresh cloth.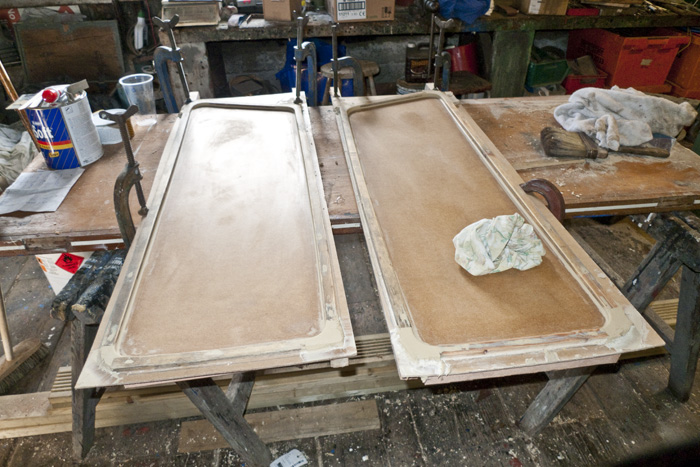 The moulds were ready for Gelcoat, given the cold temperature in the workshop we were using a 2% mix of hardener. Resin was weighed to calculate hardener mixes accurately.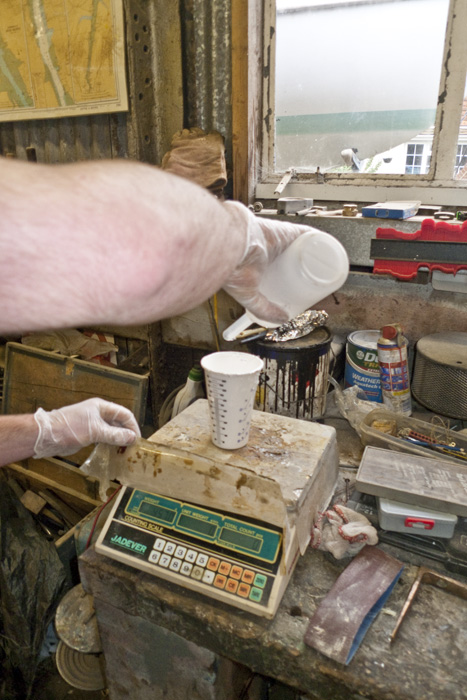 Gelcoat was then applied to the moulds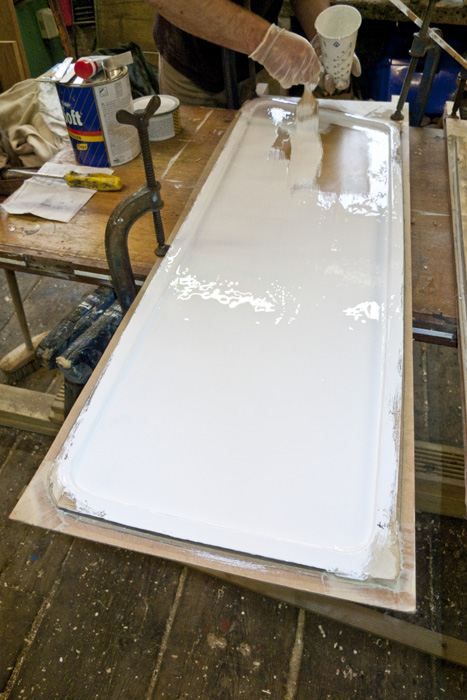 These were then left under the heat lamp for a few hours to until touch dry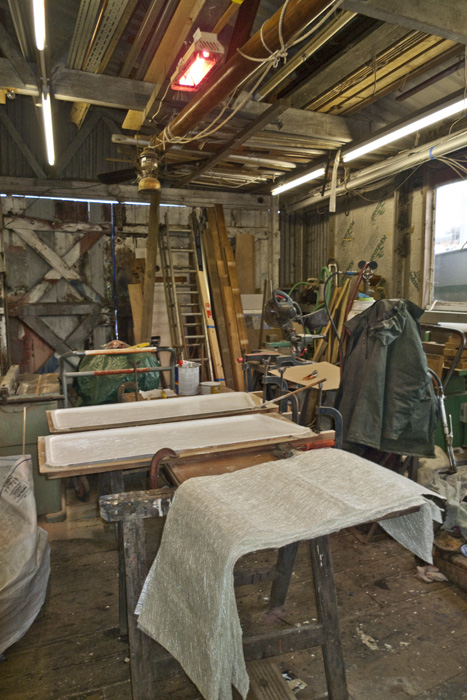 the lay up could then begin, each mould used 2 sheets of medium density csm. any additional thickness will be added when the panels are fitted.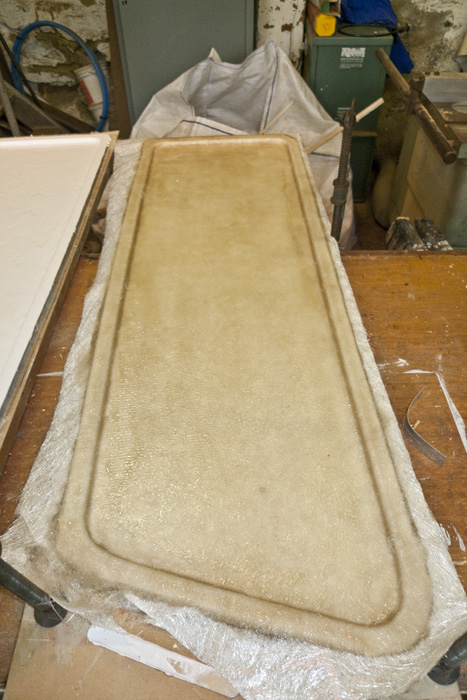 resin was applied by brush and laminating rollers were used to ensure there were no air pockets.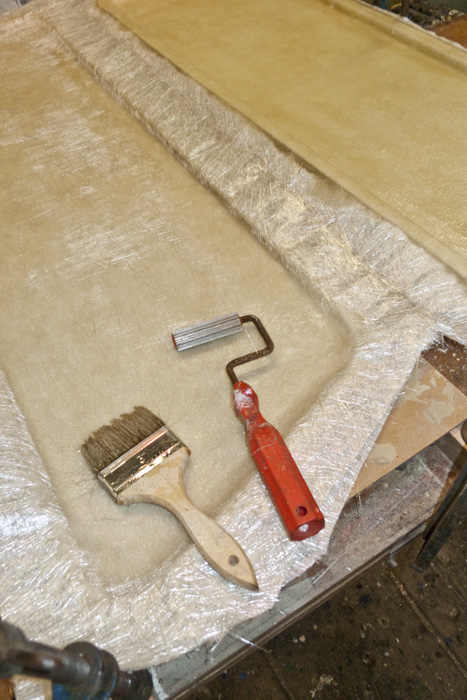 Rolling out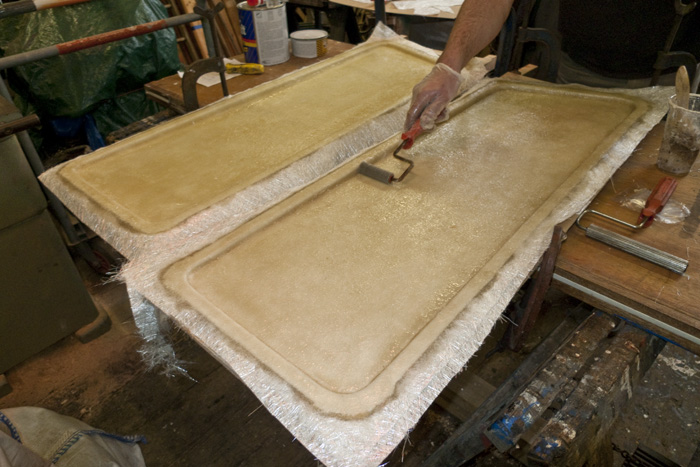 With 2 Layers applied to each mould they were left under the heat lamp until the resin had properly gone off.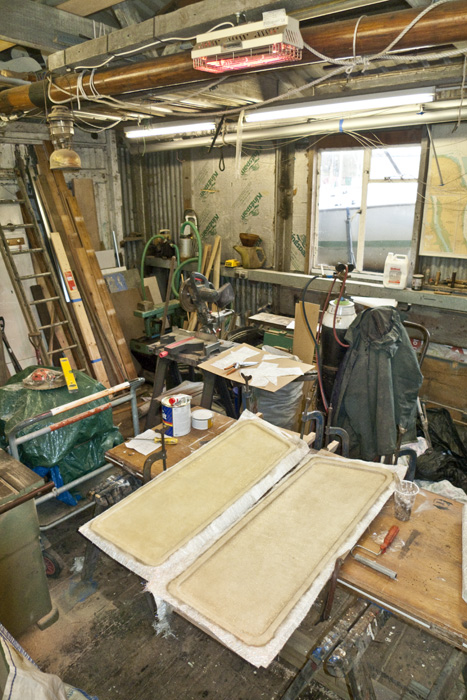 Waiting for release: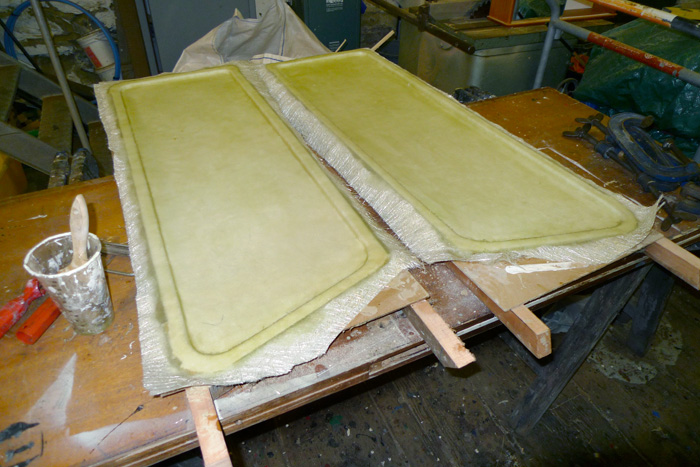 Panels out: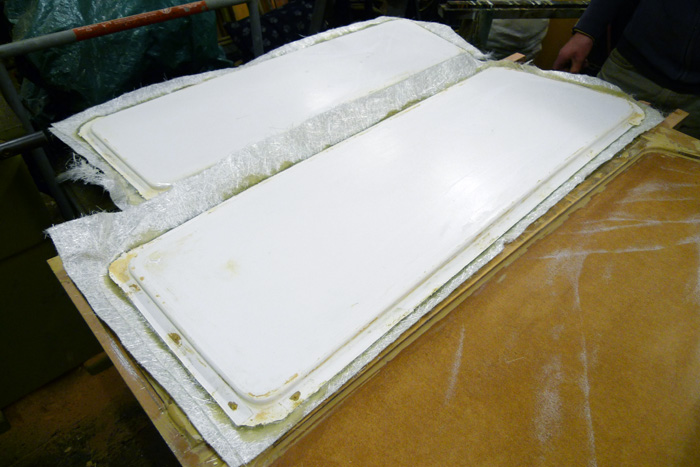 In a couple of places the mould filler is stuck to the gel but will sand off nicely.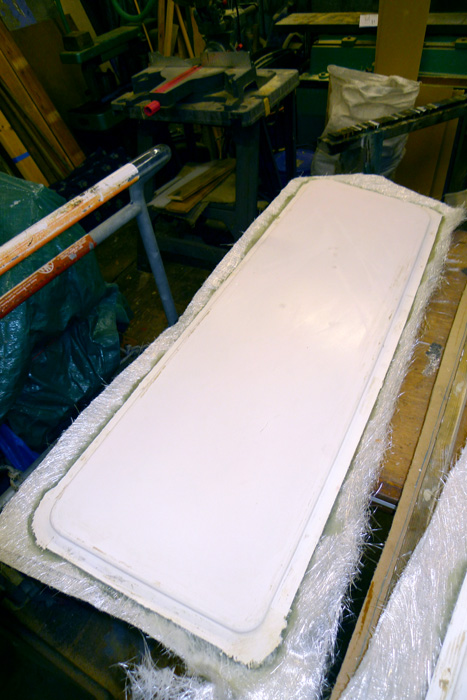 A trial fitting,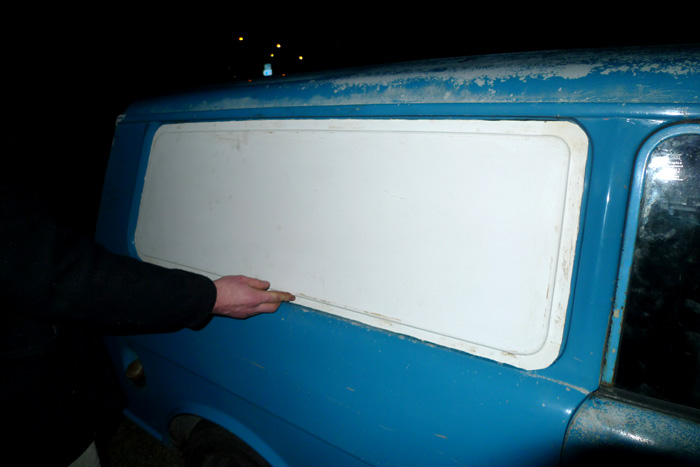 Hoping to be in a position to fit them later this month,