IOW
now browsing by tag
This weekend saw a bit of progress on the rebel saloon, we dug it out of hibernation in the lockup garage where it has been since the start of the year 
  . Dave (who is buying the rebel off me) has just passed his driving test and so It seemed like a good opportunity to revive the rebel and for it to be transferred over to him to drive it to the Isle of wight where he rebel can get it prepped and painted.
It only took some water for the cooling system and a fresh battery to get the rebel going again. £60 was blown at peter pikey's part worn tyres getting a set of the original steel wheels fitted with new(ish) tyres.
Insurance was sorted for a very reasonable £340 (not bad for a new driver Age 23 with the car insured in their own name.) and Dave was then able to test the full potential of the 600cc rebel on the open road… It was a slightly different experience to the driving instructors 11 plate fiesta!
The test drives highlighted an ongoing issue with the clutch snatching in first, When the clutch is released in first there is a violent series of judders before the gear engages. Its a fairly common issue on Reliant cars using the gearbox with no synchro on first gear. But the exact cause can be attributed to dozens of different sources… Worn Clutch, Worn Primary motion shaft, engine and gearbox movement… etc! In the end most of Saturday was spent removing the engine and swapping the clutch over for a new one and the engine stay bar was adjusted (designed to limit engine and gearbox movement) this resulted in a much better gear change in first.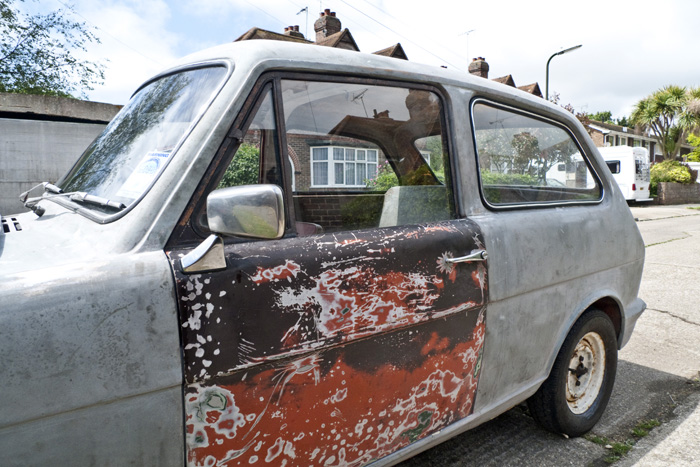 The Rebel has also been temporarily fitted with a set door mirrors… when driving the car last year it was decided that the original long stalk wing mirrors were too prone too movement to be practical for regular use. The decision was taken to swap them for a set of Tex door mirrors as soon as the budget allowed. The Tex mirriors never quite got ordered and in the end we have fitted a set of mirriors I was intending to fit the the rebel van.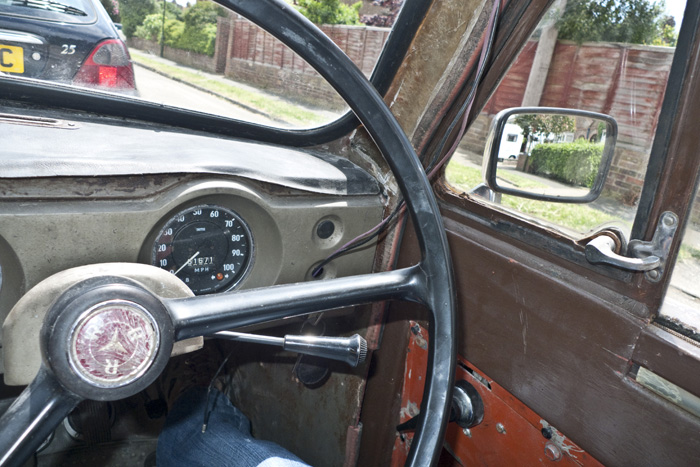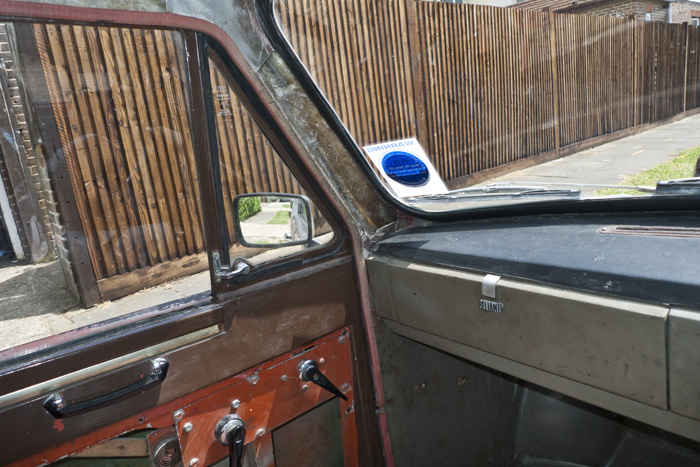 The rebel was then driven the 45 mile trip over to the Isle of Wight. It made it despite an issue developing with the voltage regulator not putting out enough power to charge the battery. Some bump starting later and the rebel made it to the tent in where it will be prepped and painted.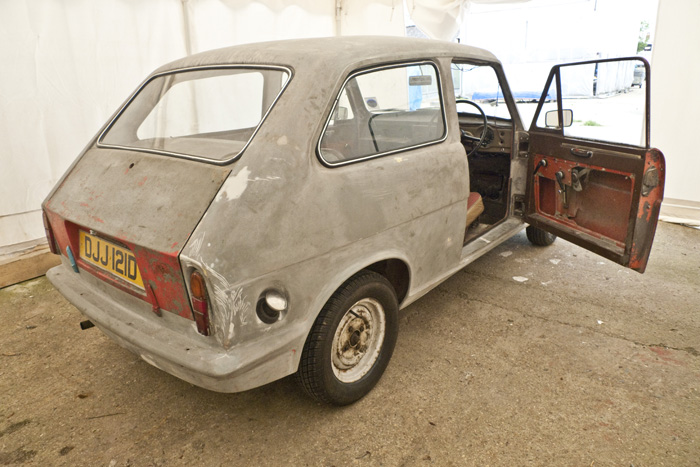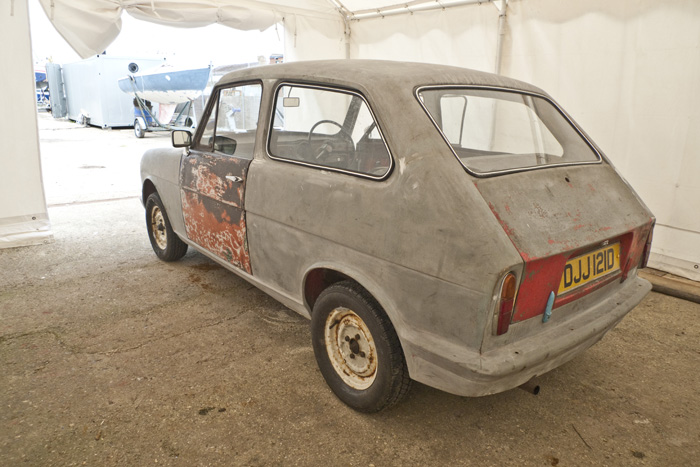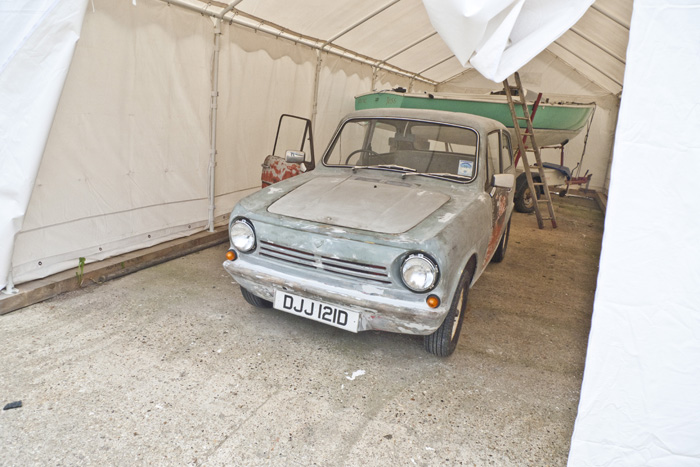 Some time was also spent working out how much money had been spent in total so far… Which even if you discount the spending on race engines still amounts to a substantial amount.
Hopefully I can update soon with some progress on paint and engine building…!