Exhaust
now browsing by tag
This post documents the work getting the rebel to move under its own power after 30 years off the road….
New exhaust system being fitted: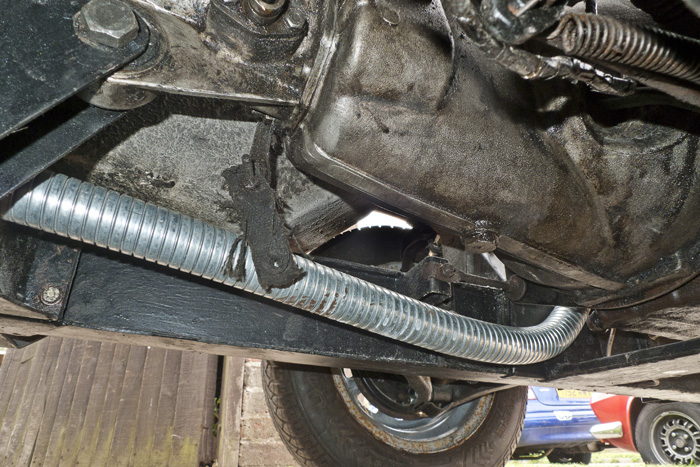 The old exhaust was mostly swept off the garage floor the a section of pipe just below them manifold has been replaced with flexi pipe bought form a local exhausts place. Its the first time we'd used it and It will be interesting to see how well it lasts.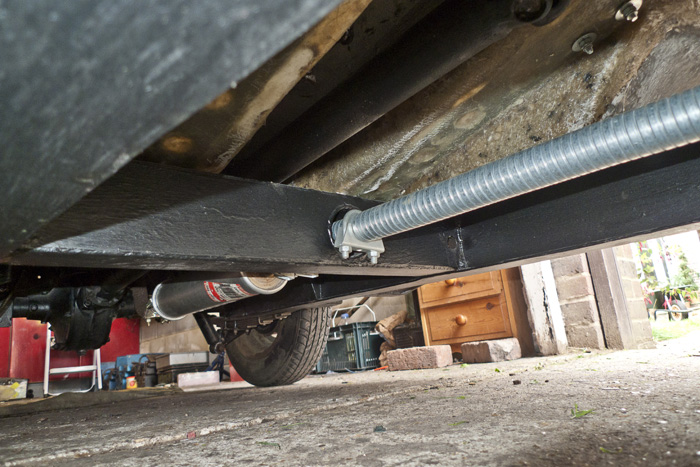 We picked up an new silencer which is attached to the original tailpipe section.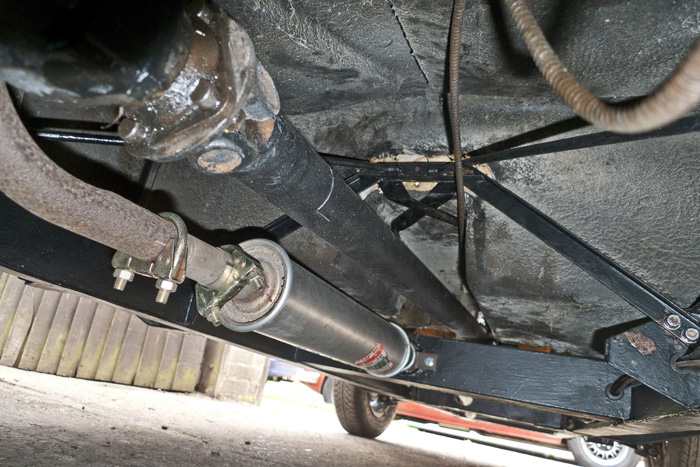 It would have been nice to have fitted a replacement but the pipe bend over the axle is going to take some fabrication and there is techincally not much wrong with the old pipe!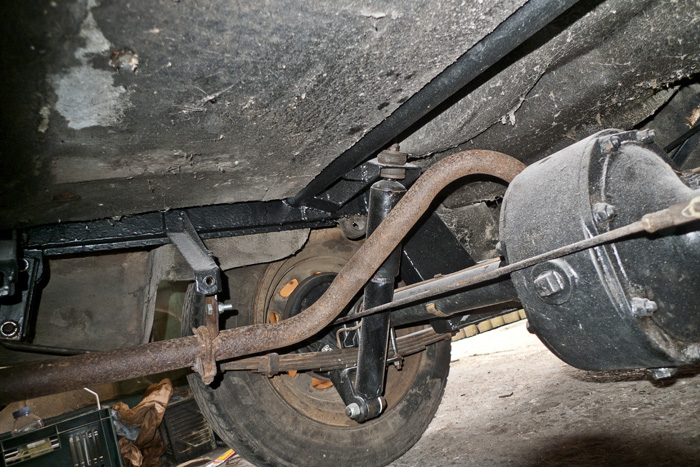 This photo shows the new seatbelt support straps, now painted and fitted, Astute observers will also notice we now have a handbrake cable fitted.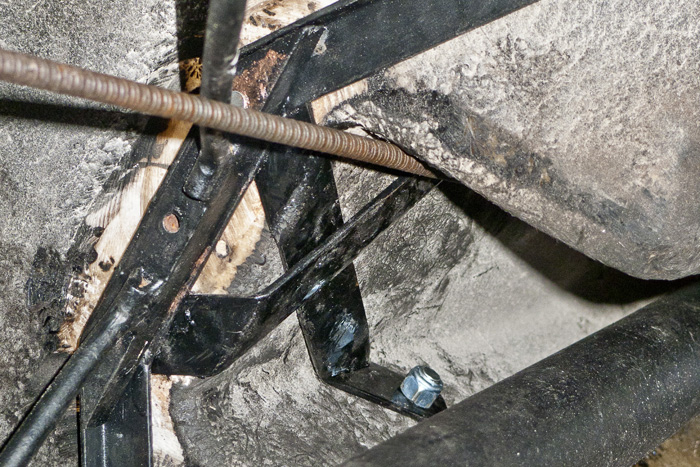 We have also refitted the windows and 2 regal doors which i picked up for £10 the channel section on the old doors requires extensive repair and will be revisited later. The new doors were spectacularly brown, I ran out of Coarse Da sander pads which accounts for the slightly odd look! Regal doors are essentially the same the main difference is in the internal moulding which is different as the rebel has a nicer door card.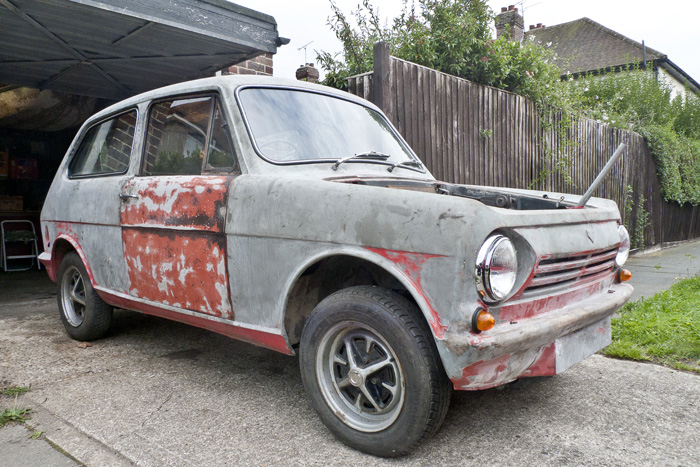 Given the doors are 8 years newer than the car they required quite a bit of shimming to get them to sit right, presumably slight differences in the mouldings at Reliant.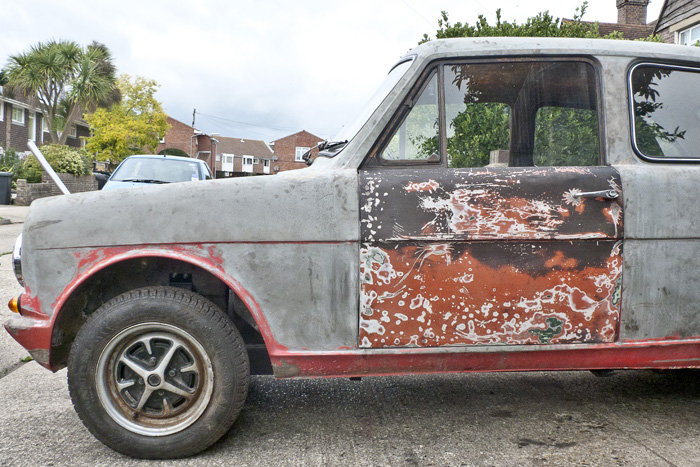 Door closeup, The handle and latches have also been refitted and the door can only be locked on the latch from the inside, oddly the drivers door appears to have always been unable to be locked from inside the car, presumably to stop you locking your keys in!
Drivers side door,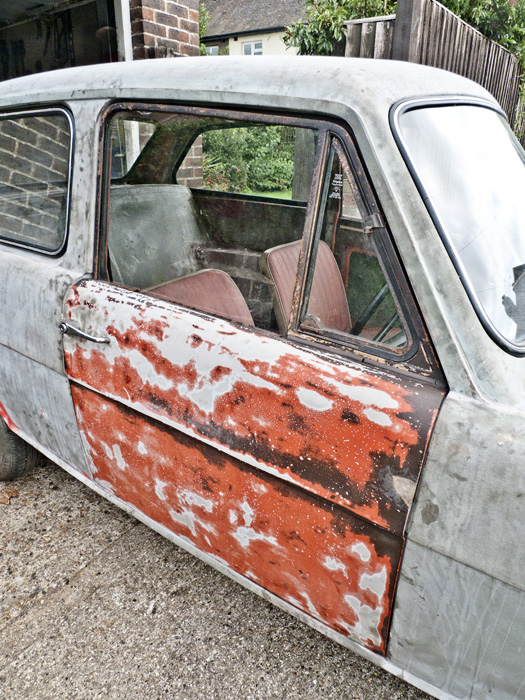 An inside view,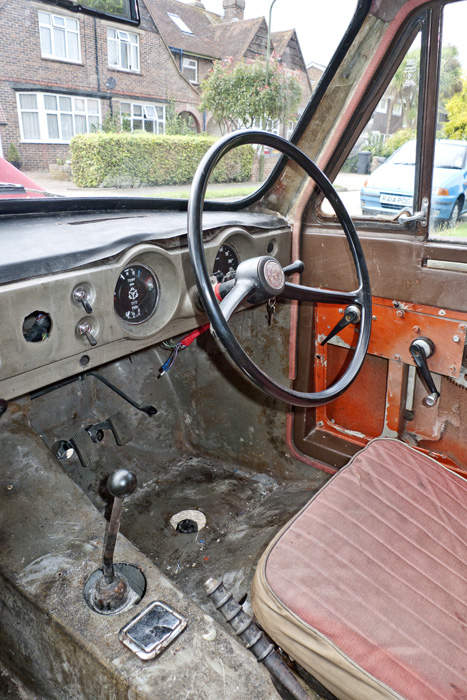 Not really sure why I took this picture tbh,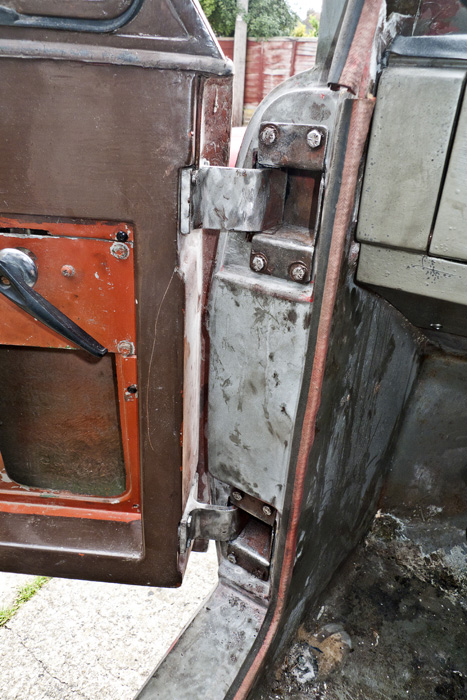 Before fitting the windows the internal moulding needed bonding back in, A scimitar Rear view mirror has been fitted until we can get a more appropriate one (the old one was in poor condition and did not survive removal.)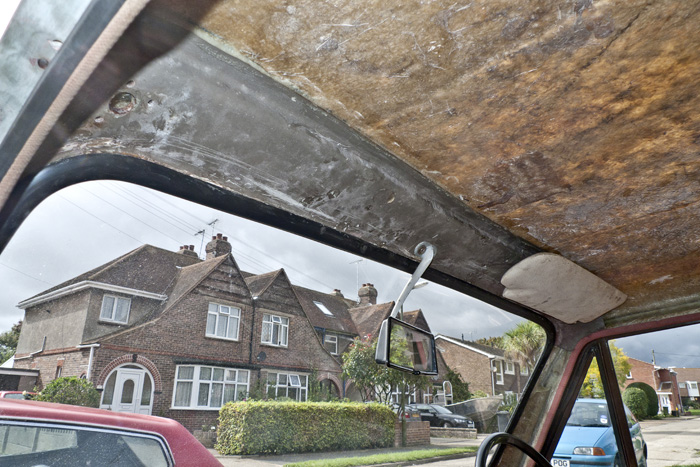 This final photo shows damage to the boot where the latch should mount we need to bind in new captive nuts to the holes: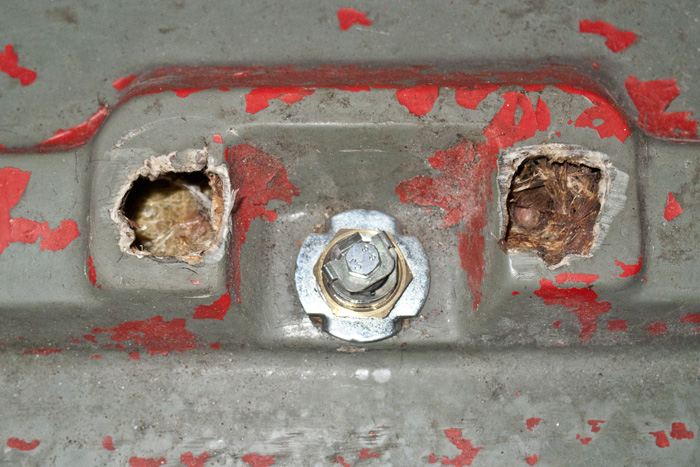 The new bonnet will to be modified as its slightly different to the one that came with the car: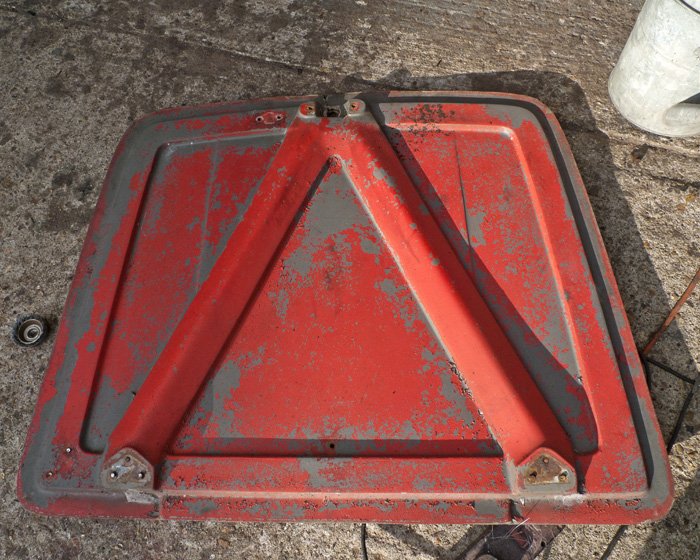 The new bonnet is designed to have external hinges mounted where as ours has internal hinges:
New bonnet:
The shortlist for an Mot is now:
Sort out a cooling System,
Fit the fuel tank,
Fiberglass work to the bonnet and boot to allow them to be fitted,
We need to buy a battery and do some other small finishing off jobs.
Ps For anyone who's interested there are a couple of videos of the car on youtube showing a pre exhaust car running and moving under its own power.
<iframe width="420″ height="315″ src="http://www.youtube.com/embed/I2N-U7gCI0U" frameborder="0″ allowfullscreen></iframe>
And:
<iframe width="420″ height="315″ src="http://www.youtube.com/embed/suquMWUsLsA" frameborder="0″ allowfullscreen></iframe>