Evaluation
now browsing by tag
With all the parts unloaded we started working out what we had and what parts were needed,
The clutch master cylinder was missing, Radiator was holed (and a later type), Handbrake cable had been cut, Front brake shoes were missing, Taillight and indicator bodies were rusted beyond repair.
We then took the wheels off and the car up on axle stands for a decent look at the chassis. The main rails appear to be in good condition, but the outriggers are a real weak point on the Rebel and could do with replacing.
Drivers side Front, Notice the bolts have been removed on the towers, it looked like someone had prepped the car to remove the body.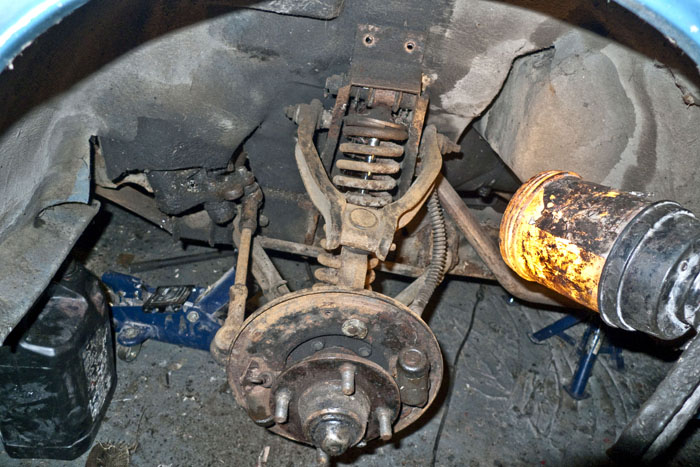 Passenger side front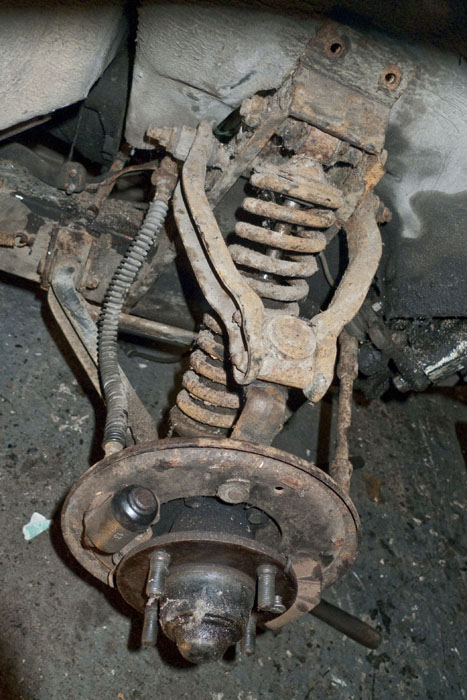 Outrigger,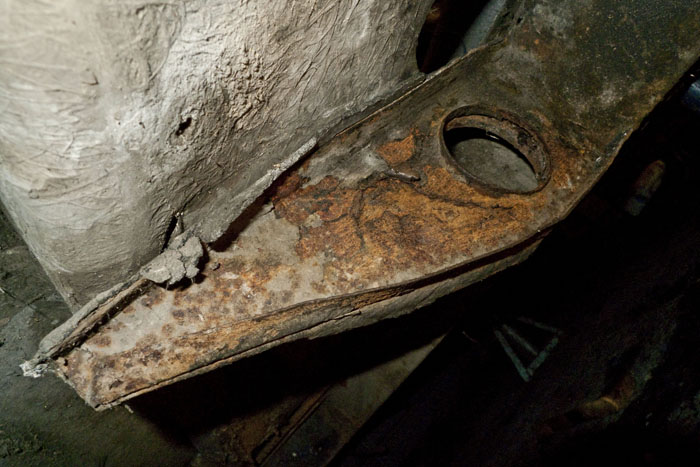 Chassis general view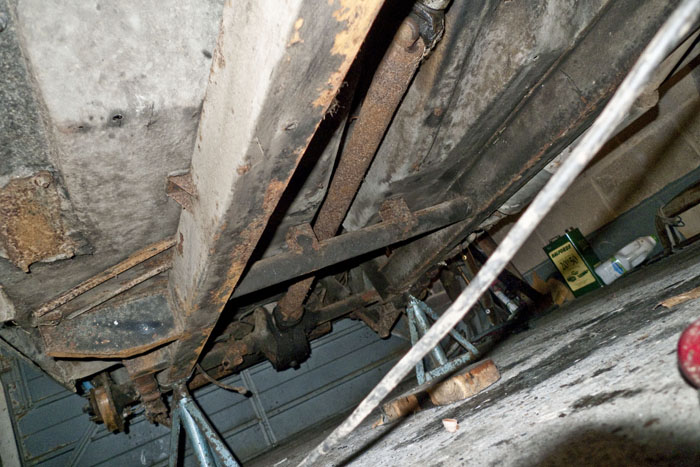 Gearbox Mount area,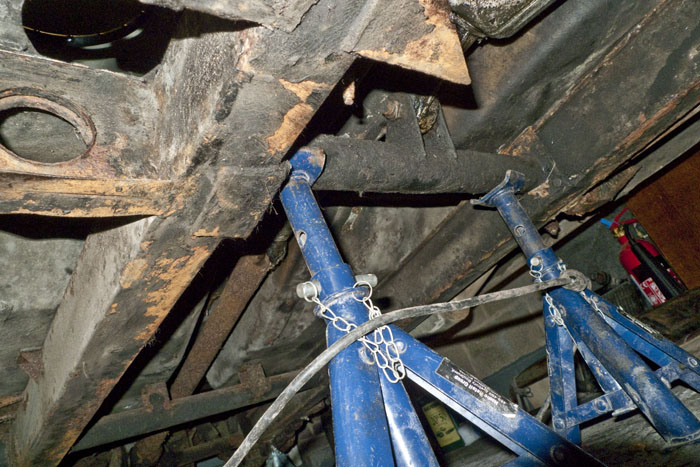 Front
Mount for Brake master cylinder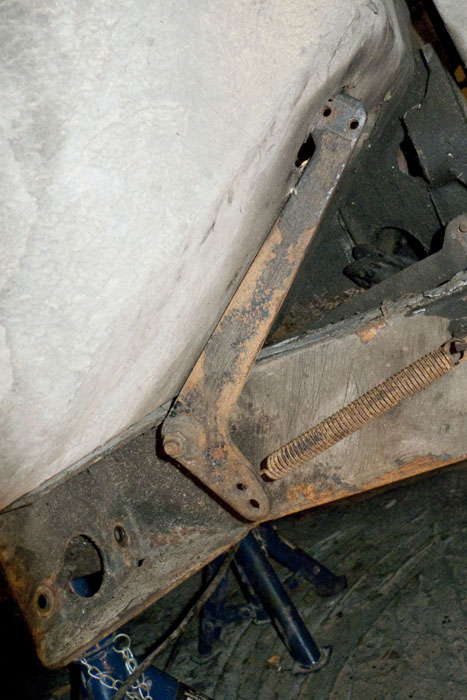 Drivers side rear,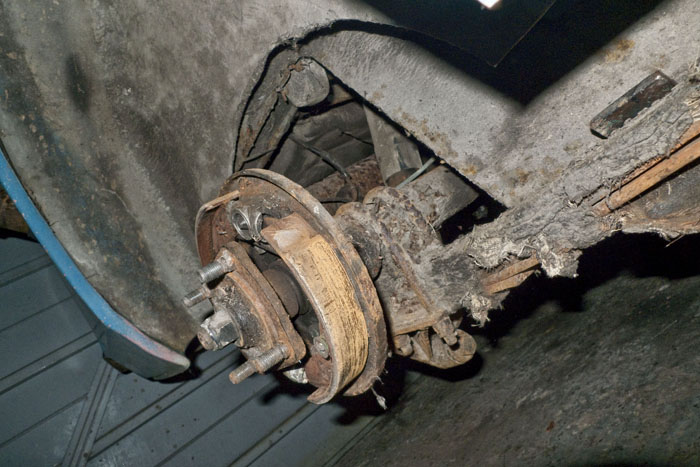 Propshaft, axle and diff.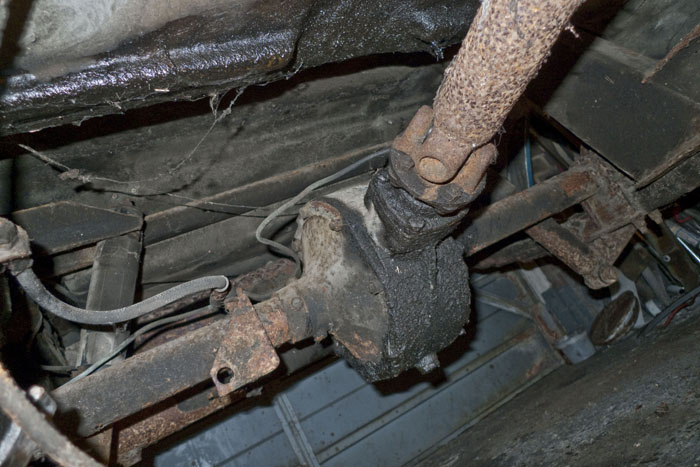 Seatbelt mount point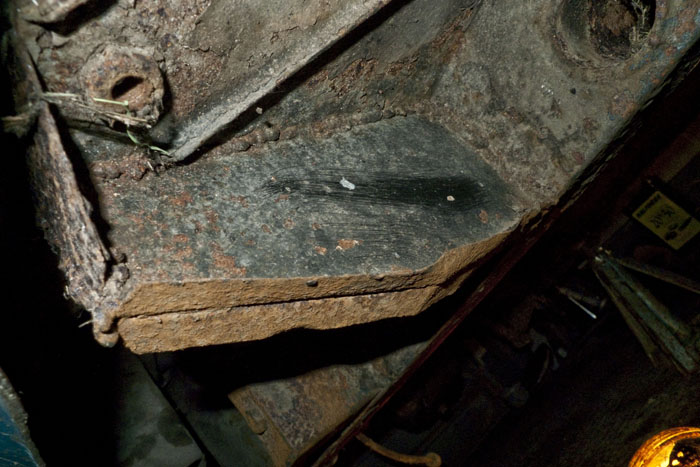 Petrol tank, This has been drained and appears not to leak.