Engine. 850cc
now browsing by tag
When the van first arrived we ordered the first lot of parts and so far the Rebel and so far the list isnt too long:
Handbrake cable, – Supplied but the Kitten Register thanks Brian
Radiator, – bought a new one for a mini
2 New Master cylinders – bought off the shelf from my local classic oriented motor factors,
A tail light, -
A starter solenoid,
Cylinder Rebuild Kits,
Replacement front cylinders – (turned out to be badly made pattern parts which did not fit,
Front Brake shoes, – Which still wave not arrived
Everything else we've uses is either stuff that came with the car of spares that were in the garage. or have been borrowed from the stock of bits intended for the other rebel.
Few Photos,
Master Cylinders, I think we were lucky to find these and they were the most expensive Item bought to date. They are not thought to be a common part with this combination of bore and sideways fixing. It would be possible to make adapter plates up to take more common land rover style master cylinder should availability be a problem in the future.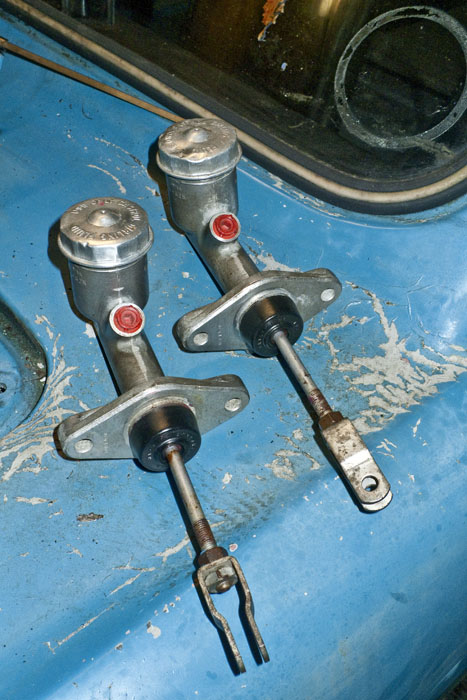 Exaust was removed to get a good look at the outriggers, It turned out to be stainless which was nice.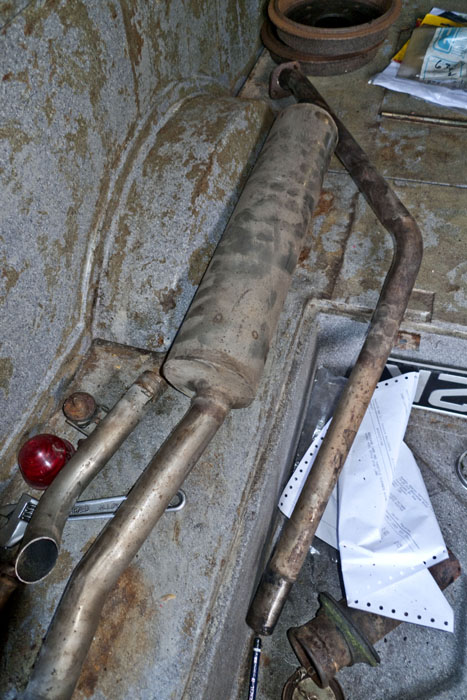 One of the 850′s that came with the Van was dropped in we don't know much about any of the engines that came with the car except that this one was the most complete and seemed to have good compression. Old Rad being trial fitted to see how it should be mounted.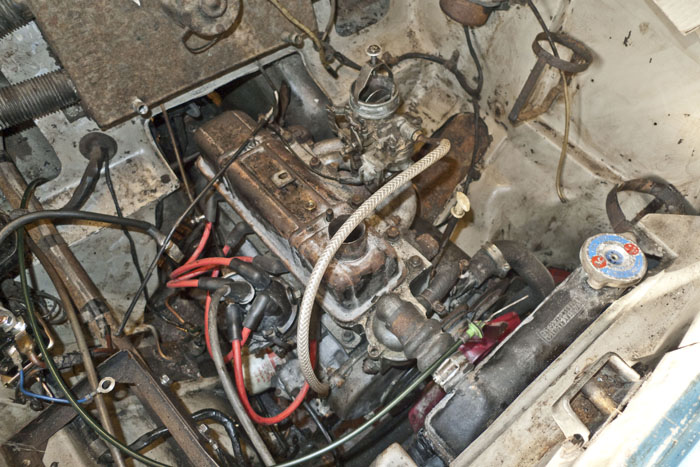 Dropping the engine in has revealed a difference in the engine frontplates between the Rebels and their 3wheeled cousins, This rebel was missing its original engine and so we are short of a Rebel front plate.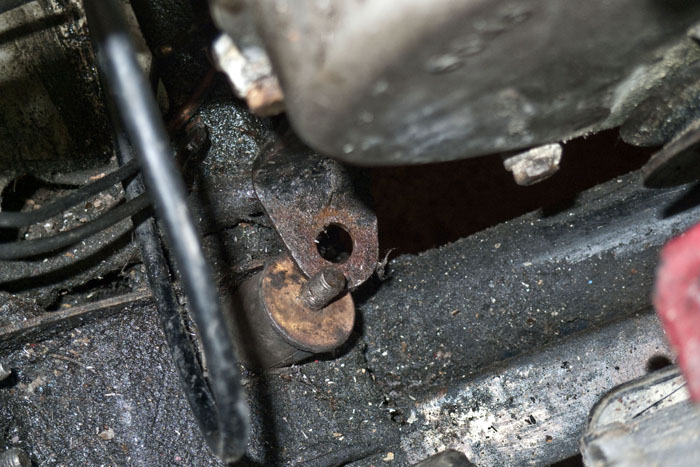 So for the time being temporary adaptor plates have been made, We're now on the lookout for a front plate to suit a rebel.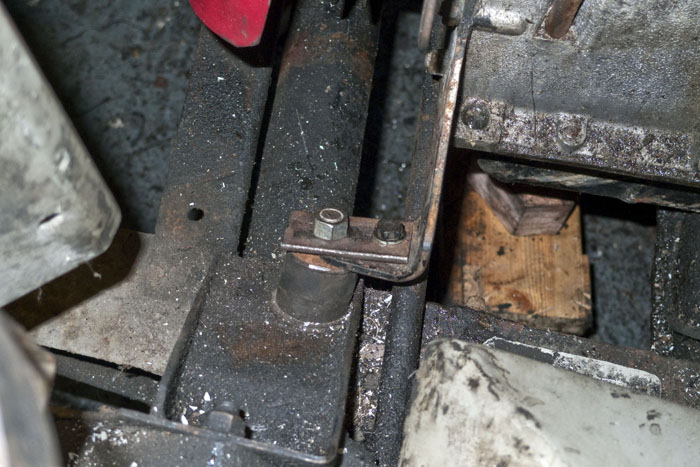 Engine with new Radiator, The bracket over the rocker cover is the support for an improvised throttle cable, it was later cut down.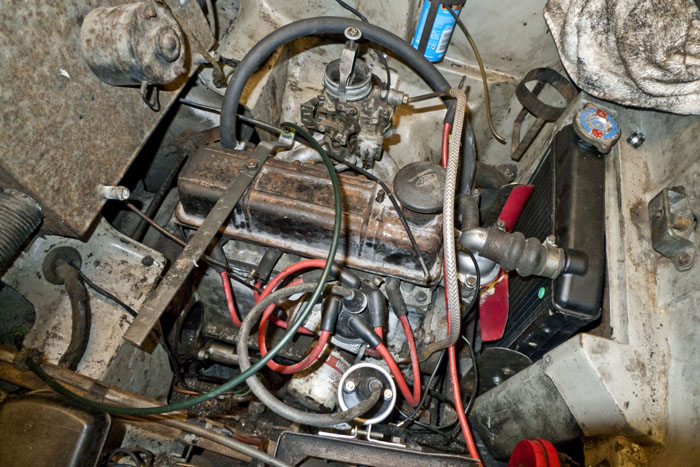 There was no starter motor on any of the engines we got with the car and our spare was to fit the later type 850 engine and had a different mounting bracket and 10 teeth in stead of nine.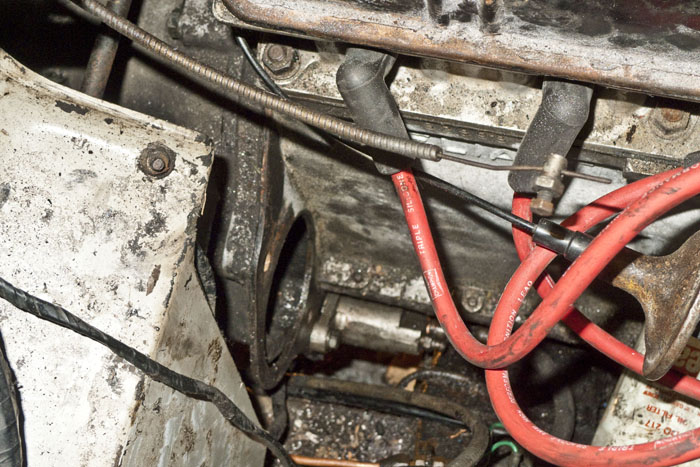 Photo of Dave's custom made radiator mounting bracket.