Chassis
now browsing by tag
These photos show a better view of the chassis, the start of the fibreglass repairs and removal of the headlining to evaluate fitting a nicely concealed rollbar and roof reinforcement.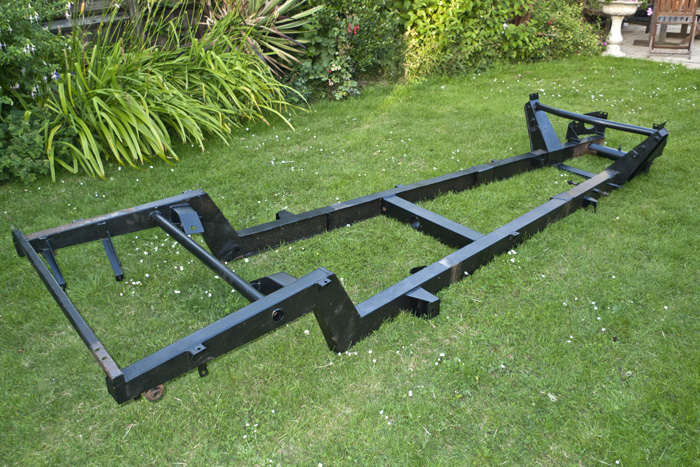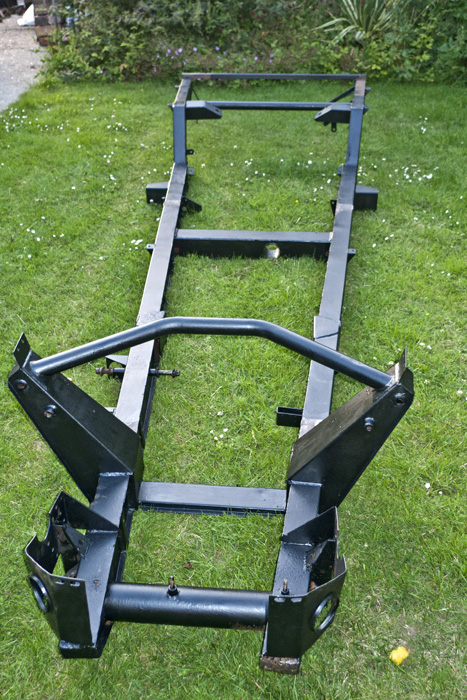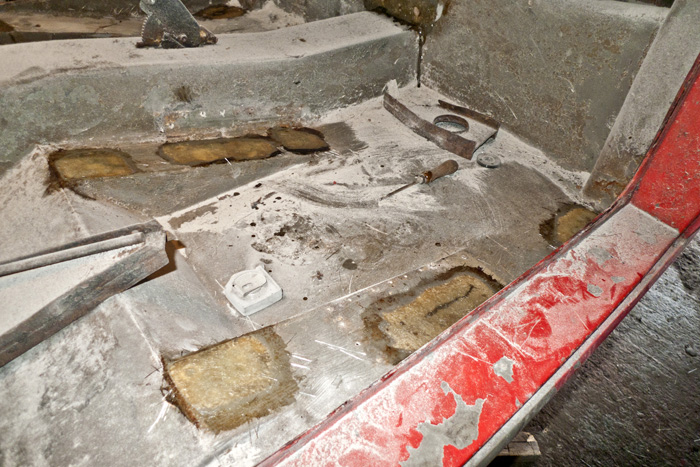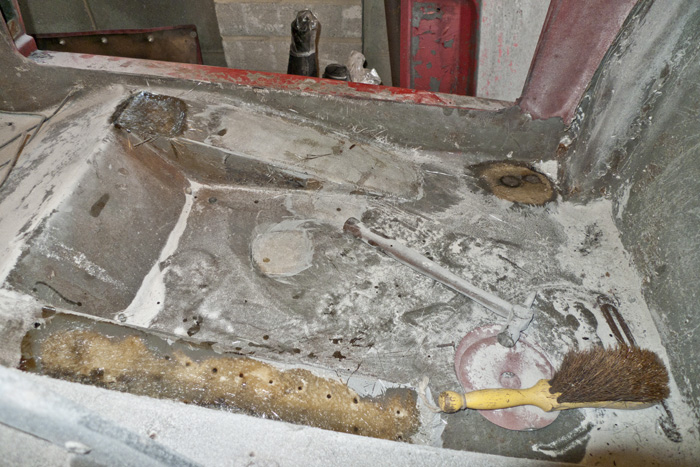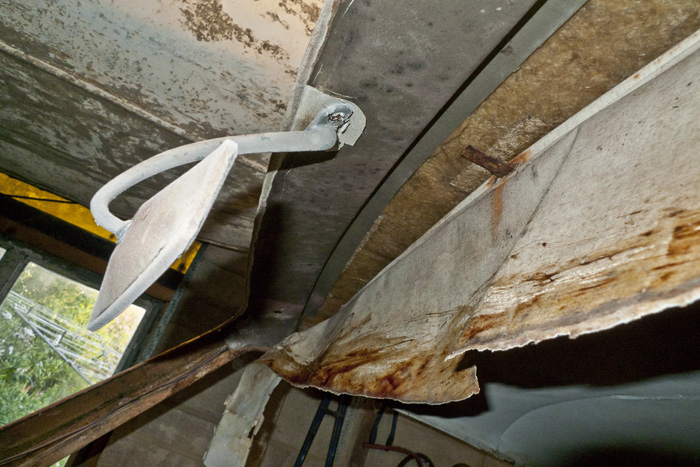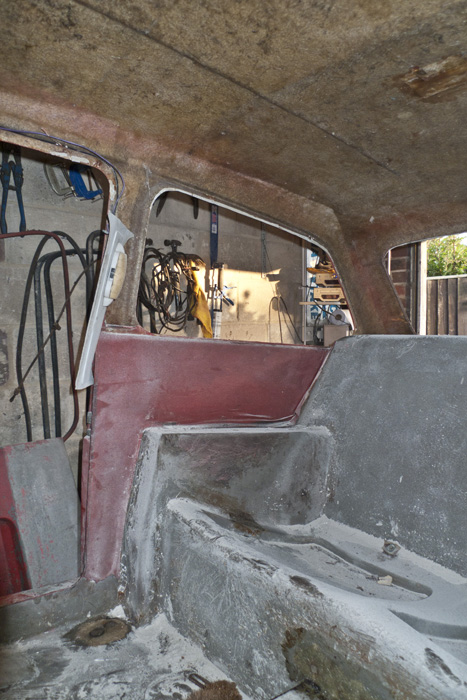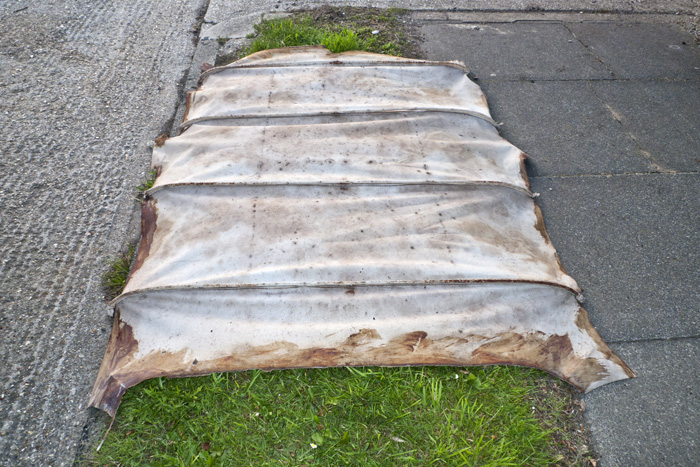 Chassis Stripped down ready for wire brushing: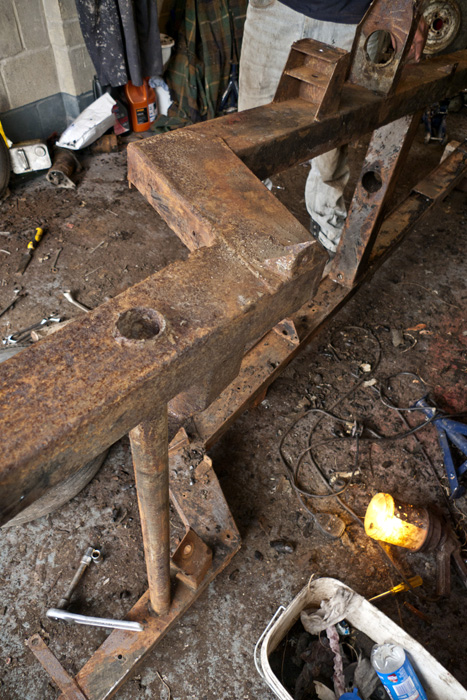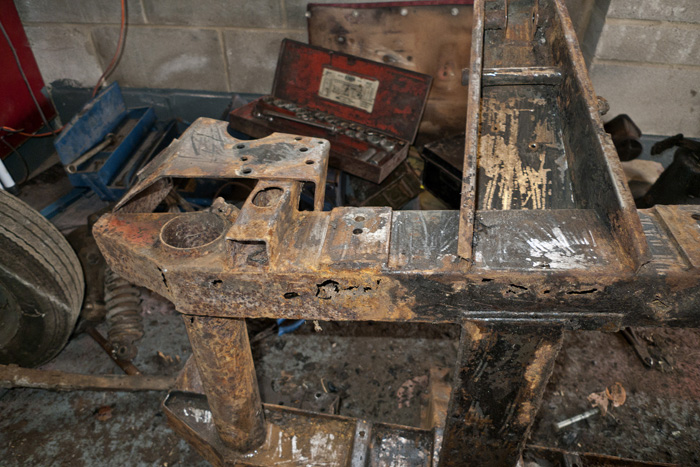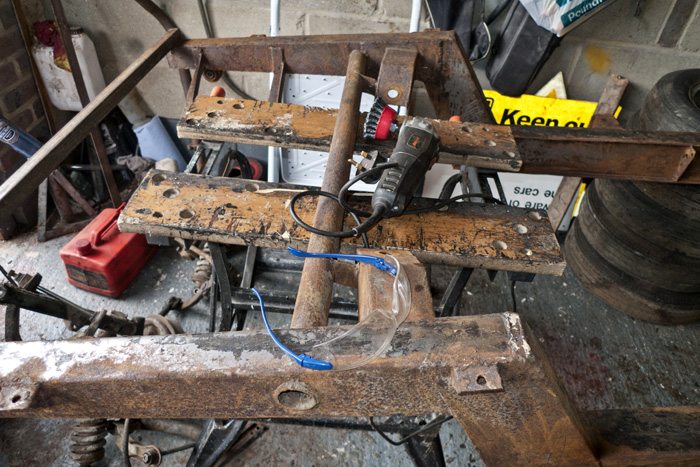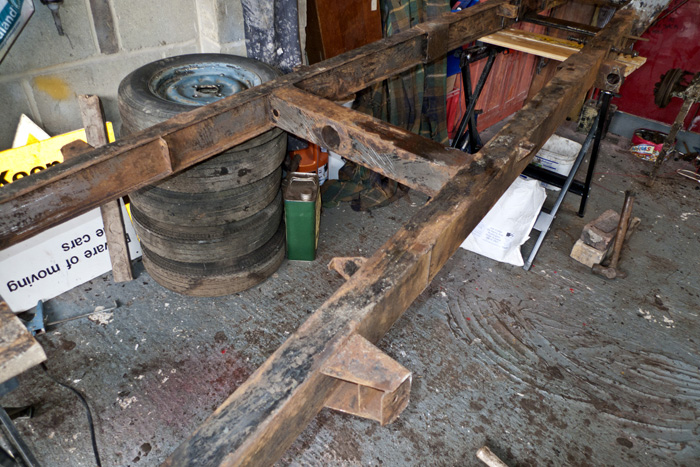 Halfway through my friend Marlon (baldrickthecunning) dropped round and gave us a hand removing dials and labeling the loom. Cheers!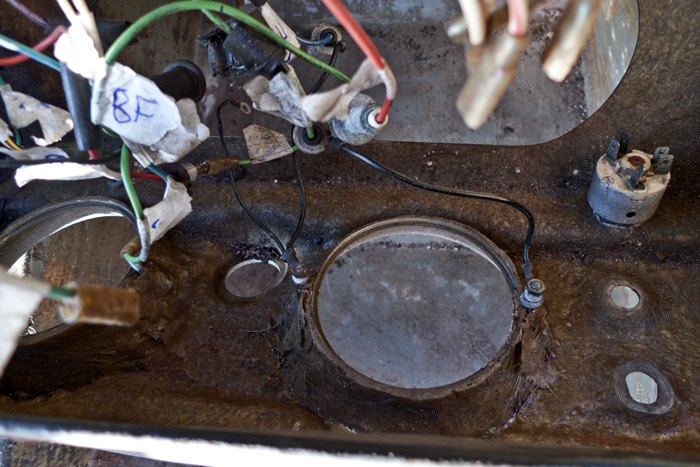 Body has been DA'd back some more though there is still quite a bit more to do.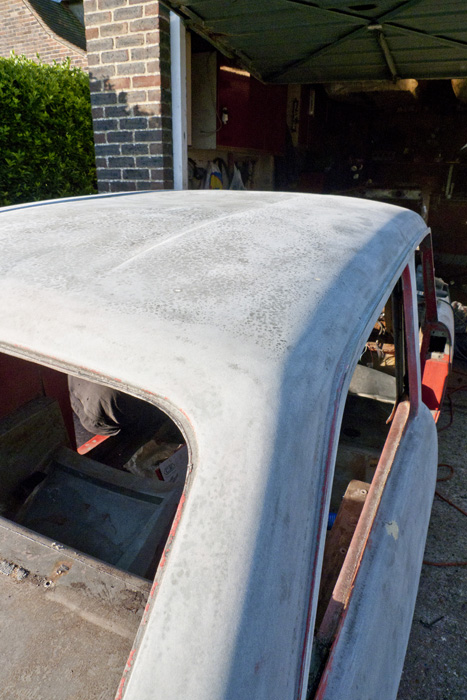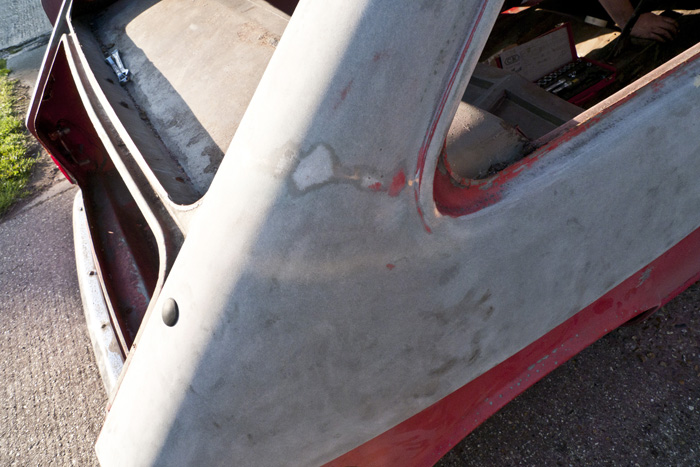 With much of the interior removed it became obvious that there wasn't much reinforcement inside the rebel. We are more used to the Scimitar which has a significant amount extra steel support so this came as a bit of a surprise!
Essentially on the Rebel the A posts and along the top of the windscreen are the only reinforced sections, Offering roll protection in the same way as a convertible. On a Scimitar the bodywork has Steel A post stiffeners, Sill stiffeners, roof supports and a tubular steel rollbar going down through the B  and anchoring to the chassis.
C Pillar: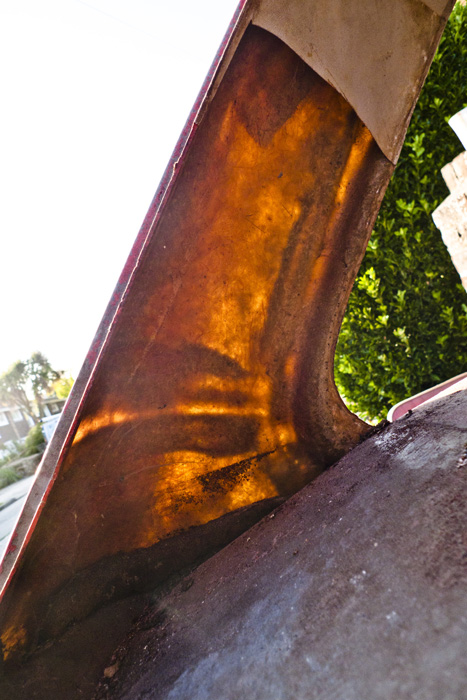 B Pillar: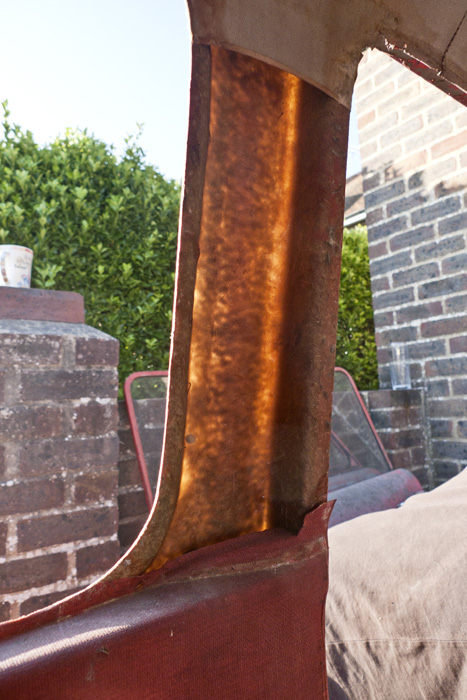 We are currently considering how best to add in some safety features that are present in later Reliants.
Finally a last picture of the chassis cleaning in progress: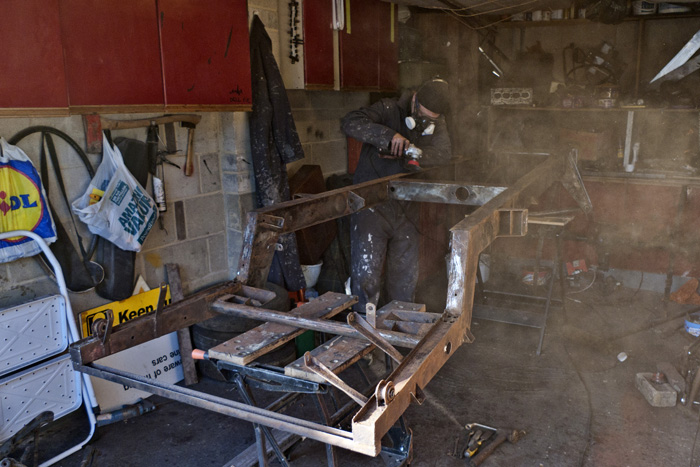 We got straight to work stripping the rebel down to the chassis, for evaluation and to work out what we'd let ourselves in for.
There were a few holes in the chassis where the battery has leaked and dissolved the underseal and corroded the steel. Its generally in good condition and was actually a bit better than we hoped.
The fiberglass also needs attention in places with work needed to replace seat supports, cracks around mounting holes, and some areas around the door catches.
Pictures: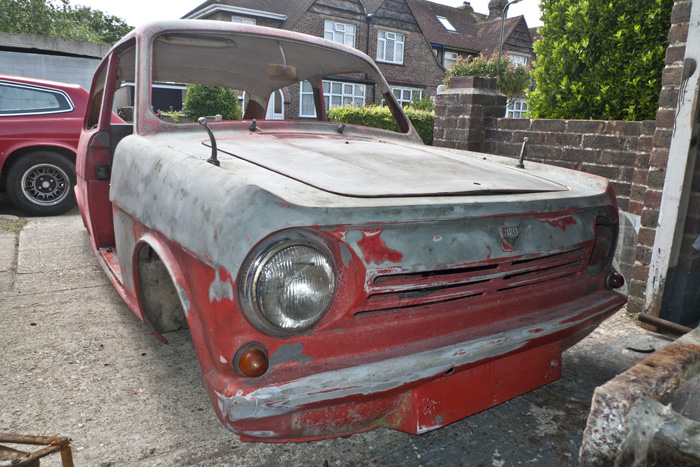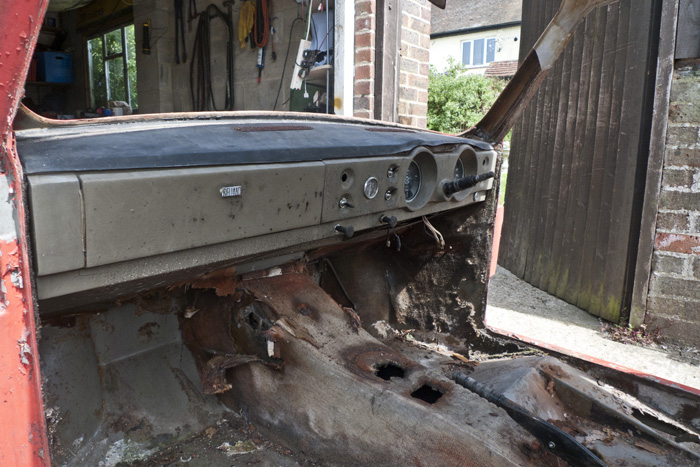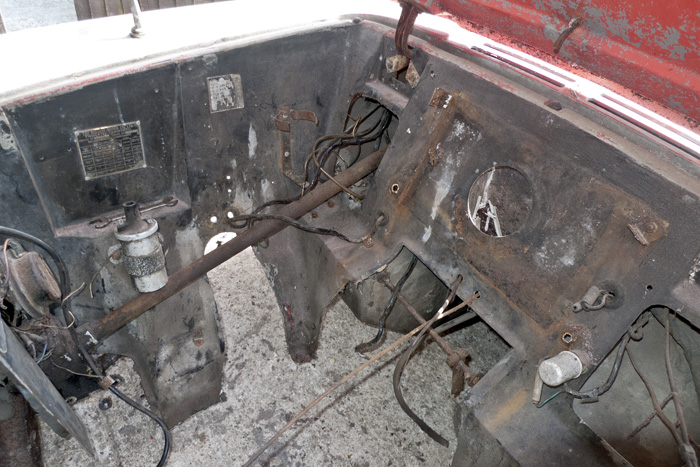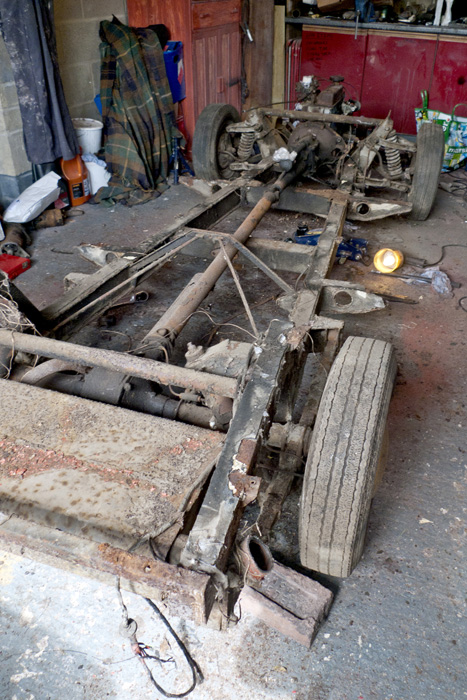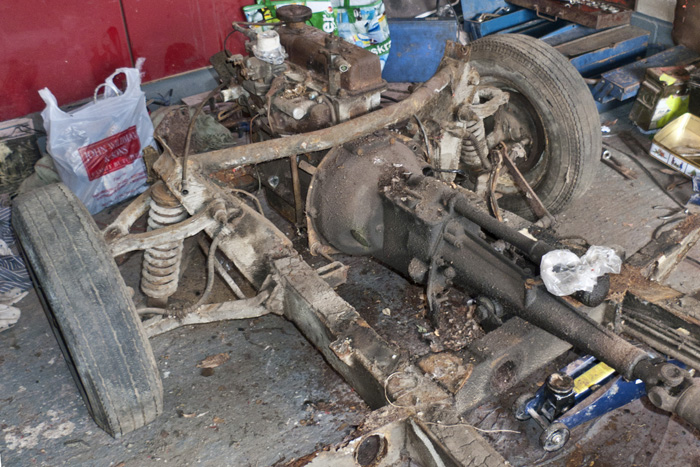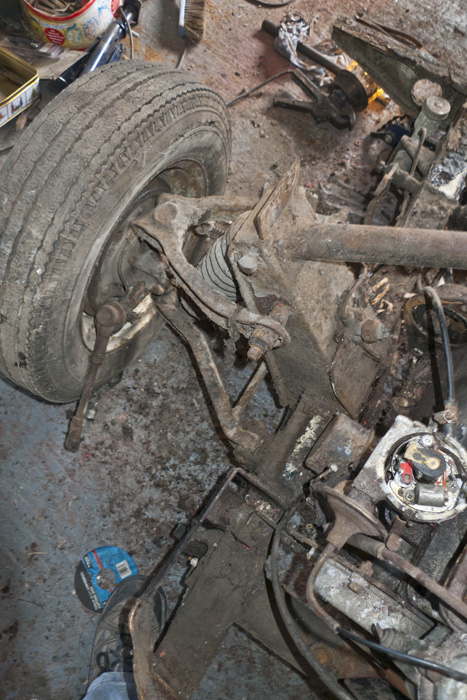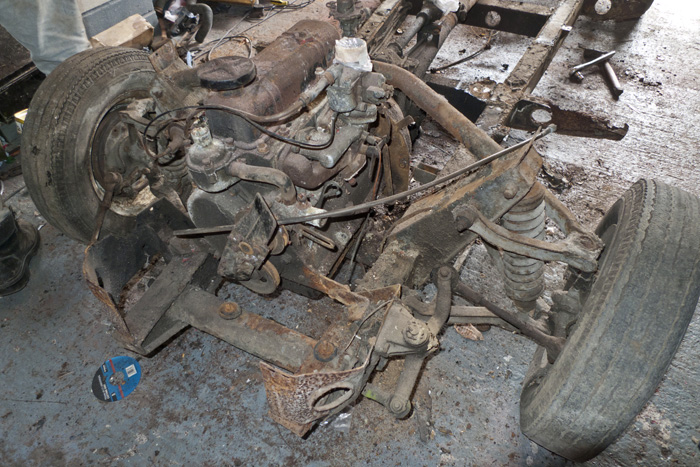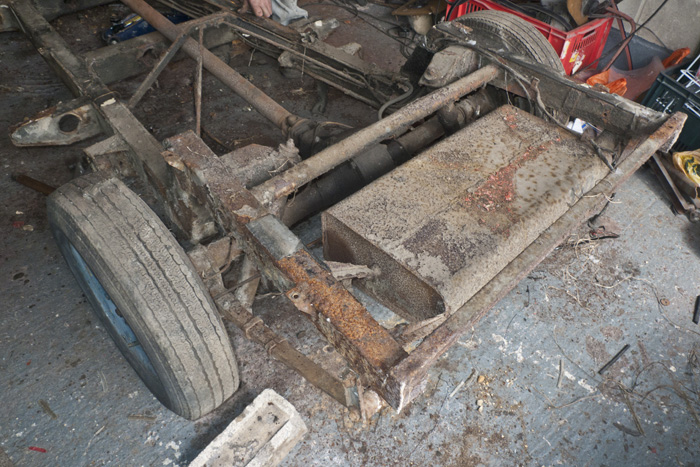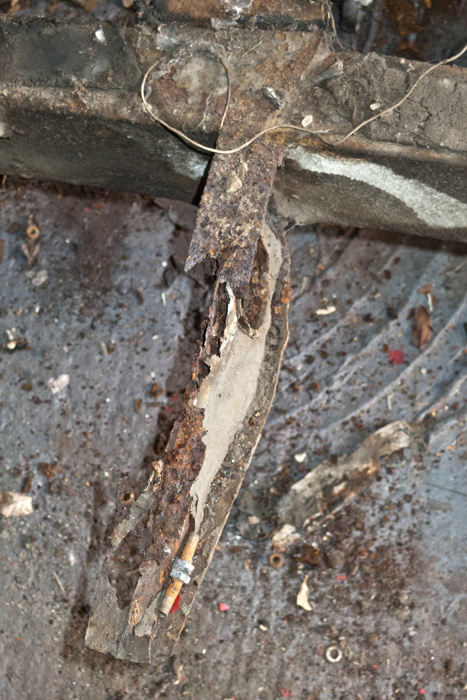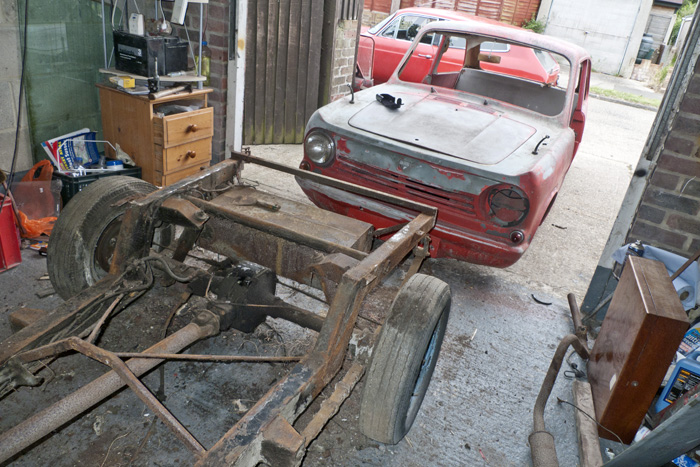 When the head was stripped off the engine it was found that the headgasket has corroded and let water into number two cylinder seizing the piston. Even  without removing the piston it was clear the bore was badly pitted.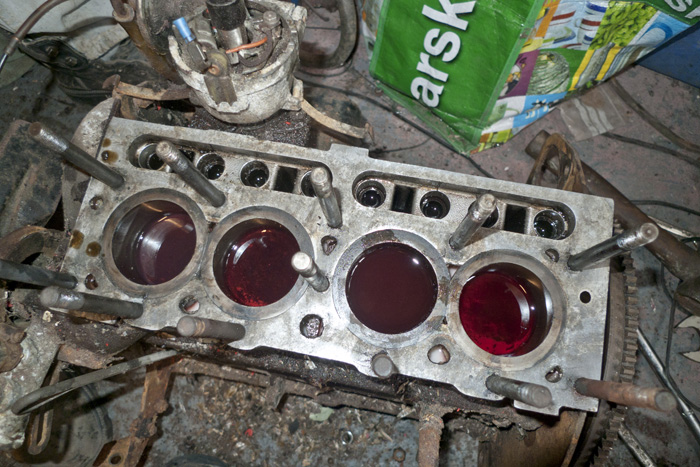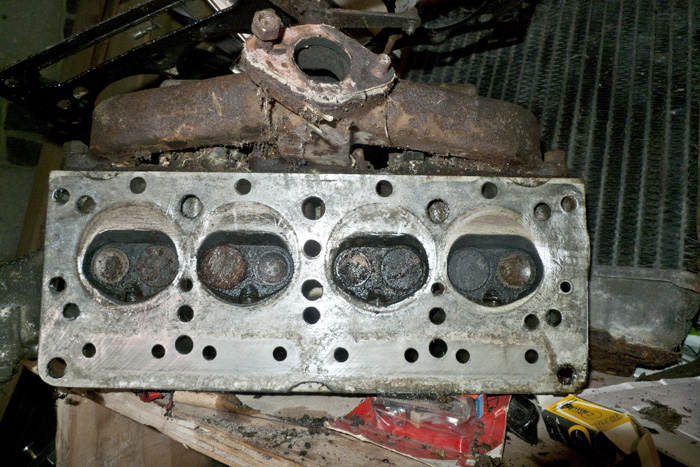 The initial plan was to just changing the Liner and Piston but we couldnt rule out needing an engine swap if parts prove too hard to find.
Photo of chassis cleanup to follow.