Balancing
now browsing by tag
A small update:
The replacement engine for the Rebel is now well underway – The crankshaft has been polished (which took 2 zirconium flap discs, 40meters of emery tape and 3 days) This should reduce stress risers and oil-cling.
The Crank, Flywheel, Clutch Cover, Timing Sprocket, Front Pulley etc have all been dynamically balanced down to less than half a gram. Each item was individually balanced before being assembled together – this means if I want to change the flywheel or another component in the future it will not necessitate stripping the whole engine down for re-balancing.
The connecting rods have been polished and balanced not only to the same weight but to the same weight distribution between little and big ends. Pistons (Hepolites) have been balanced as well. The Balancing was carried out by David Martin at Swaymar Engineering, a name that speaks for itself…
The crank, Rods, Flywheel etc are all brand new old stock items made before reliant quality control started to slip!.
Piccies:
Crankshaft after polishing: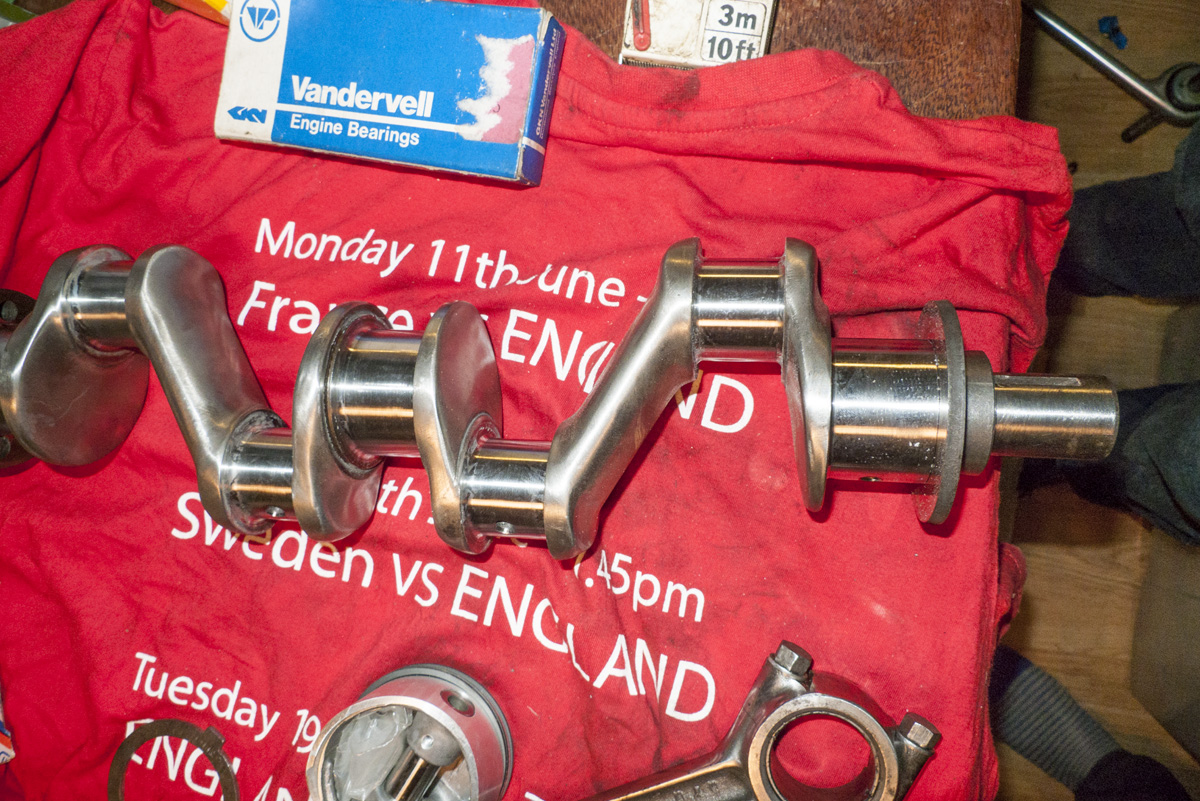 And back from the Balancers: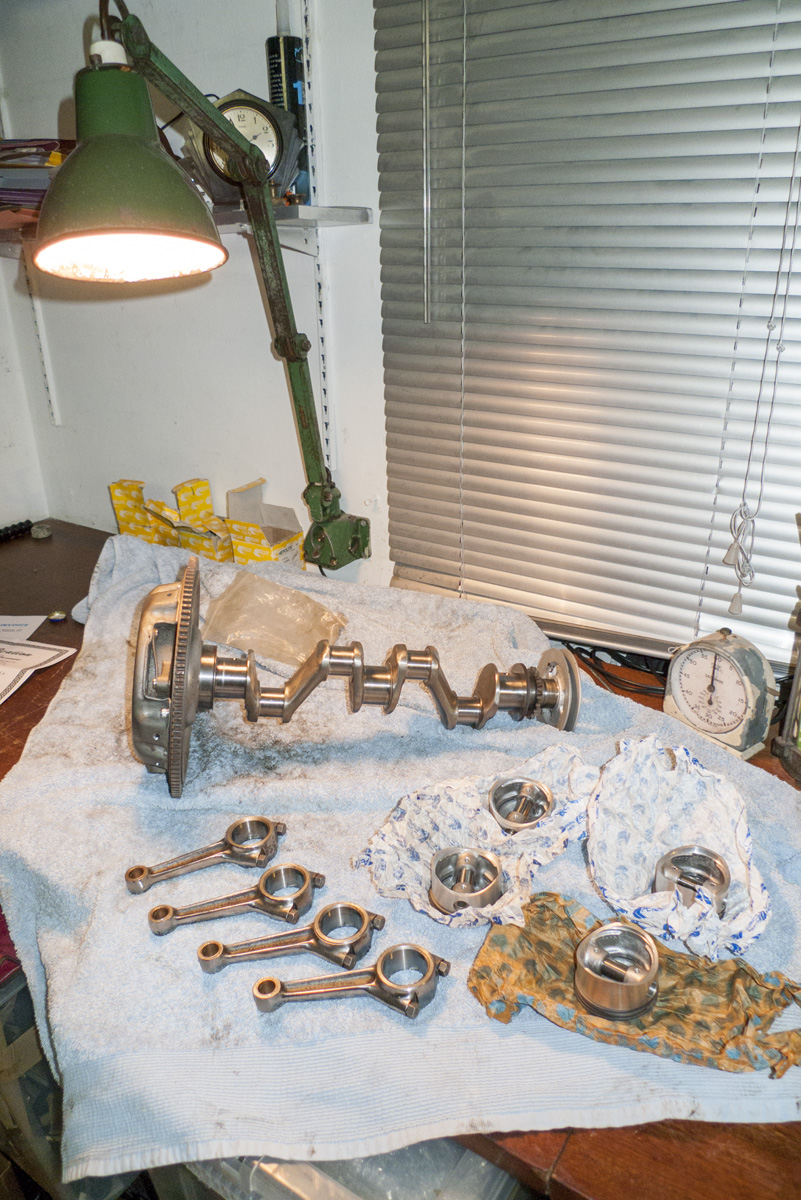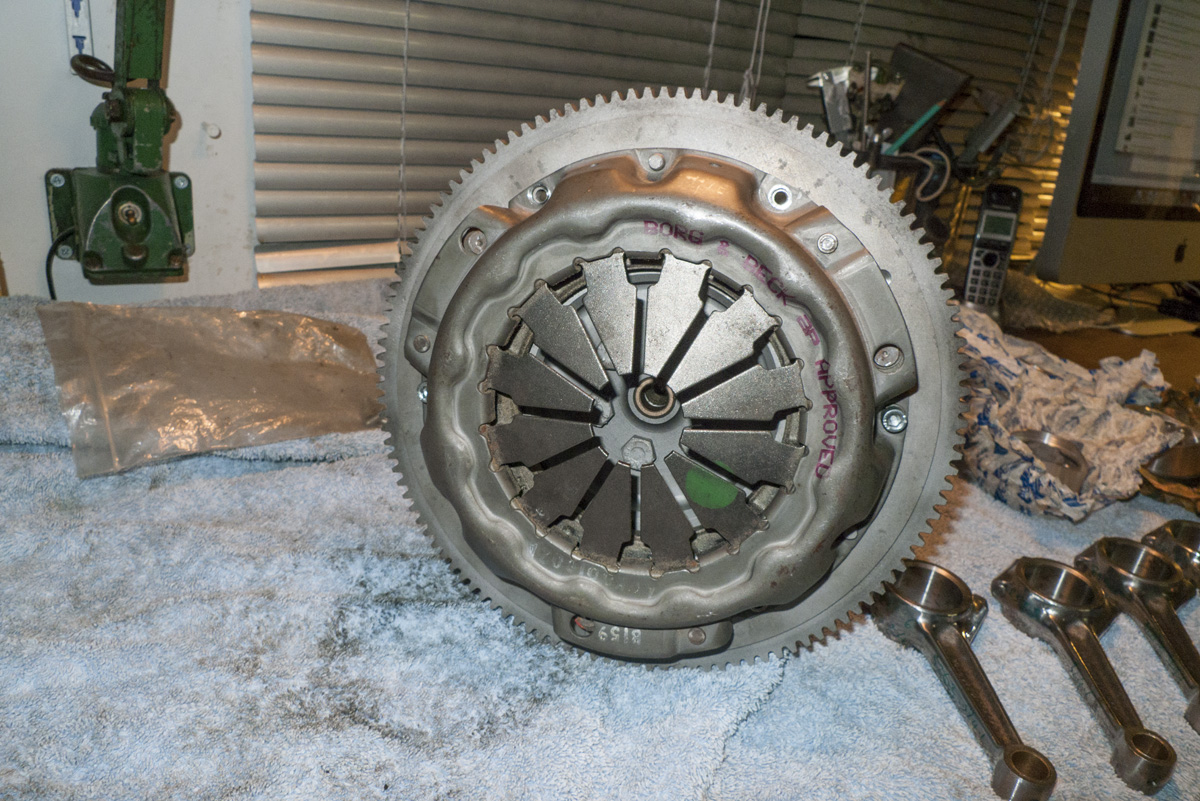 Showing some of the holes drilled in the clutch cover for balancing: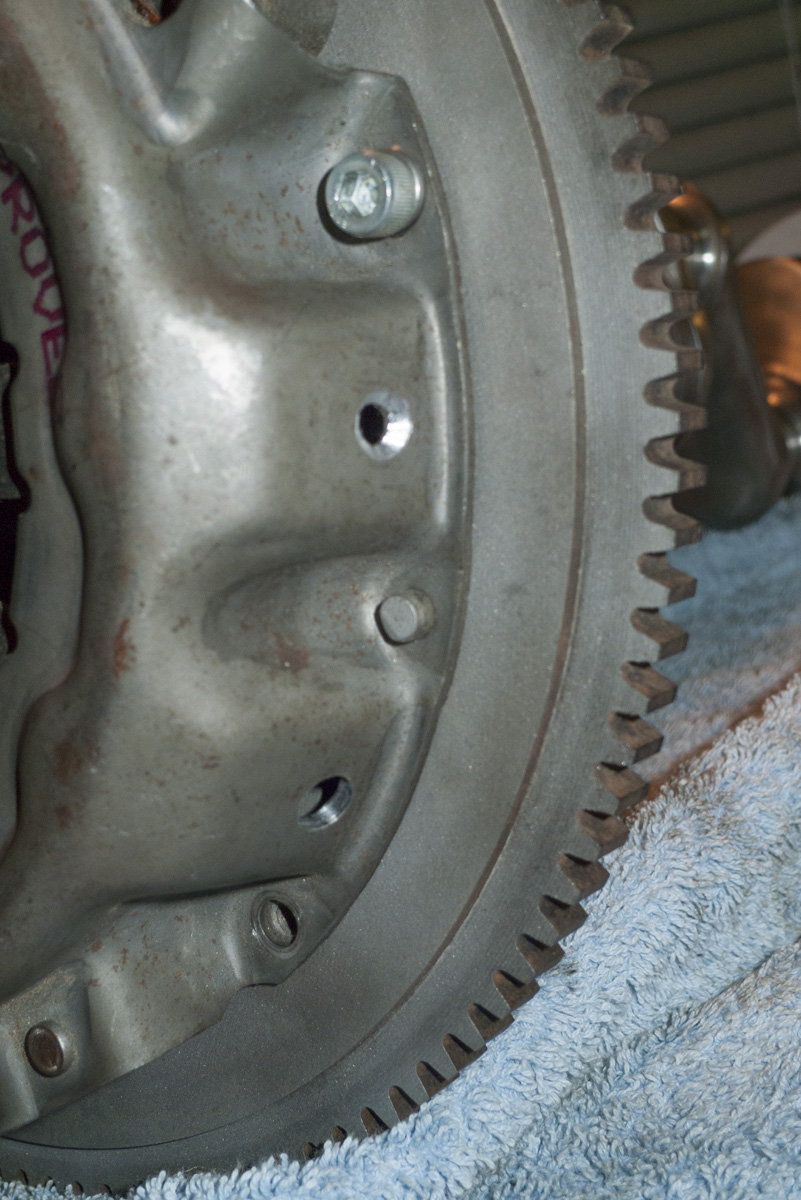 And flywheel balancing: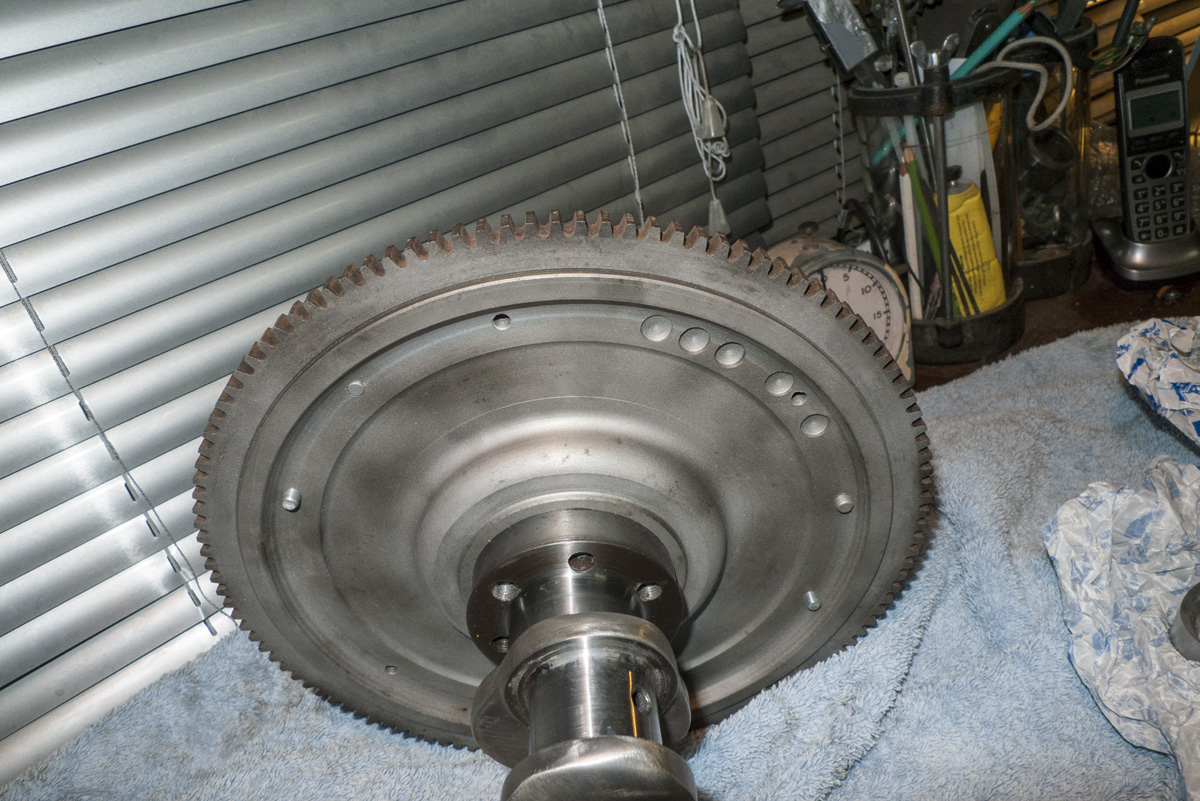 Oil holes in the crank have also been lightly chamfered and the journals polished: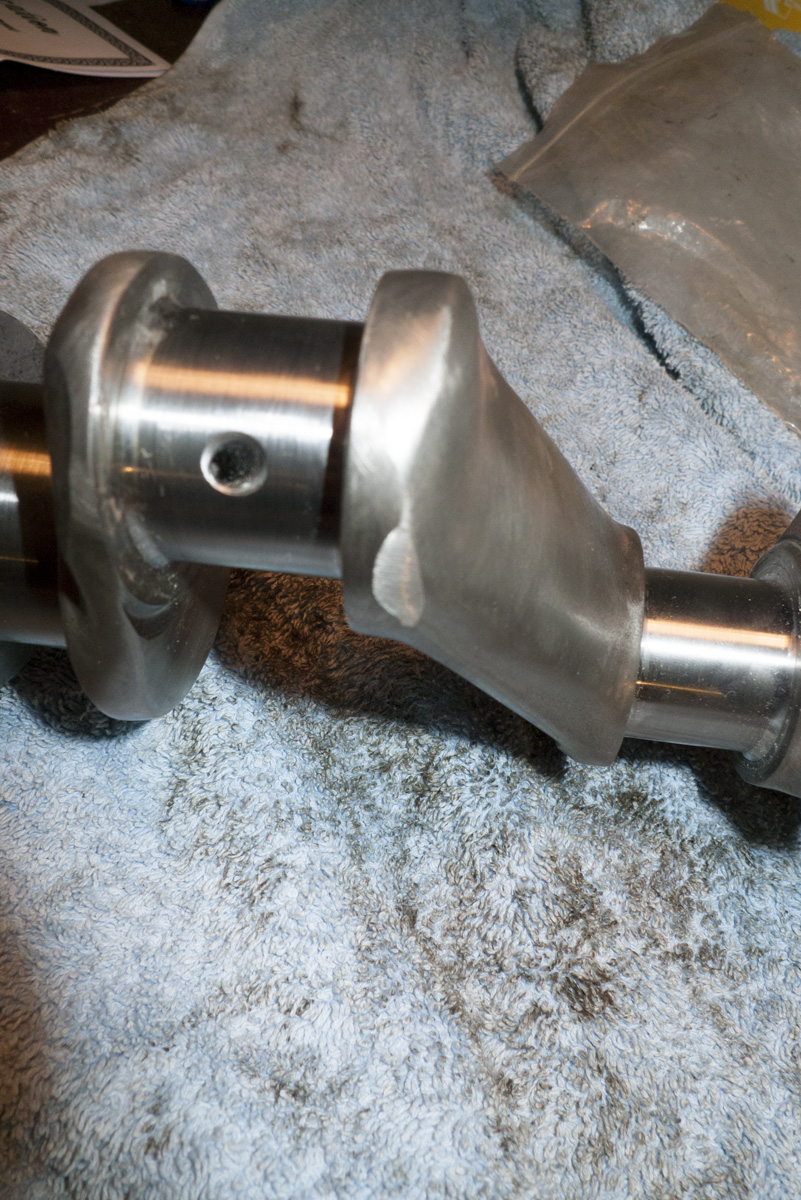 Front pulley has been faced up in a lathe as it was a rough casting,
I may have to swap this for a smaller toothed pulley depending on clearance around the external oilpump conversion: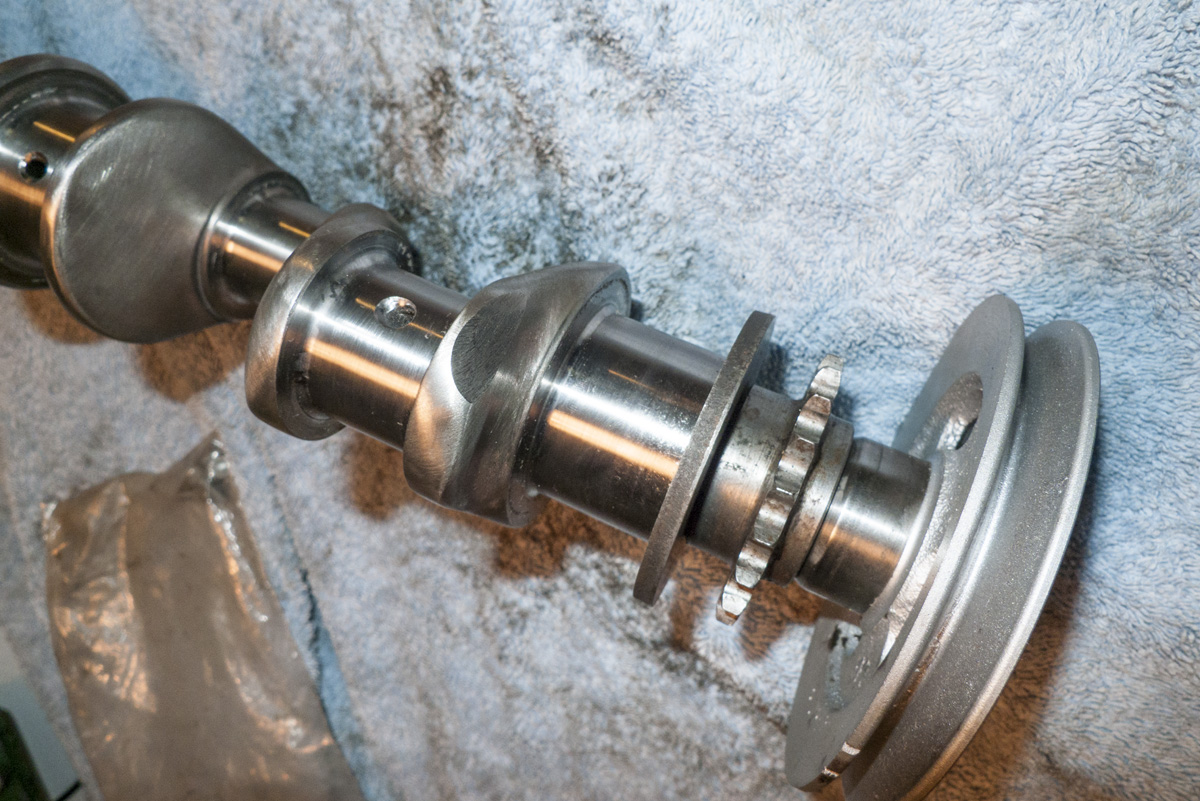 Balance drillings: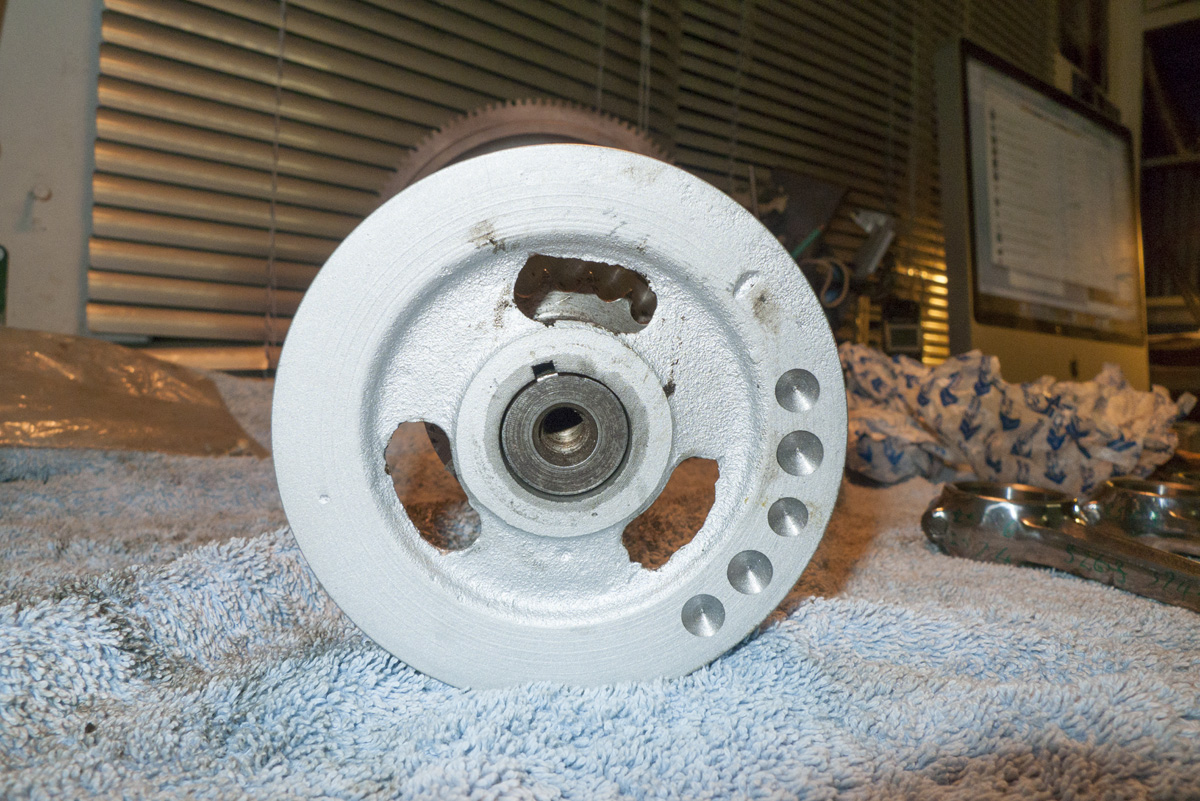 Con Rods – You can just see where the third rod from the left has been turned in a lathe to remove meat from around the outer edge of the big end: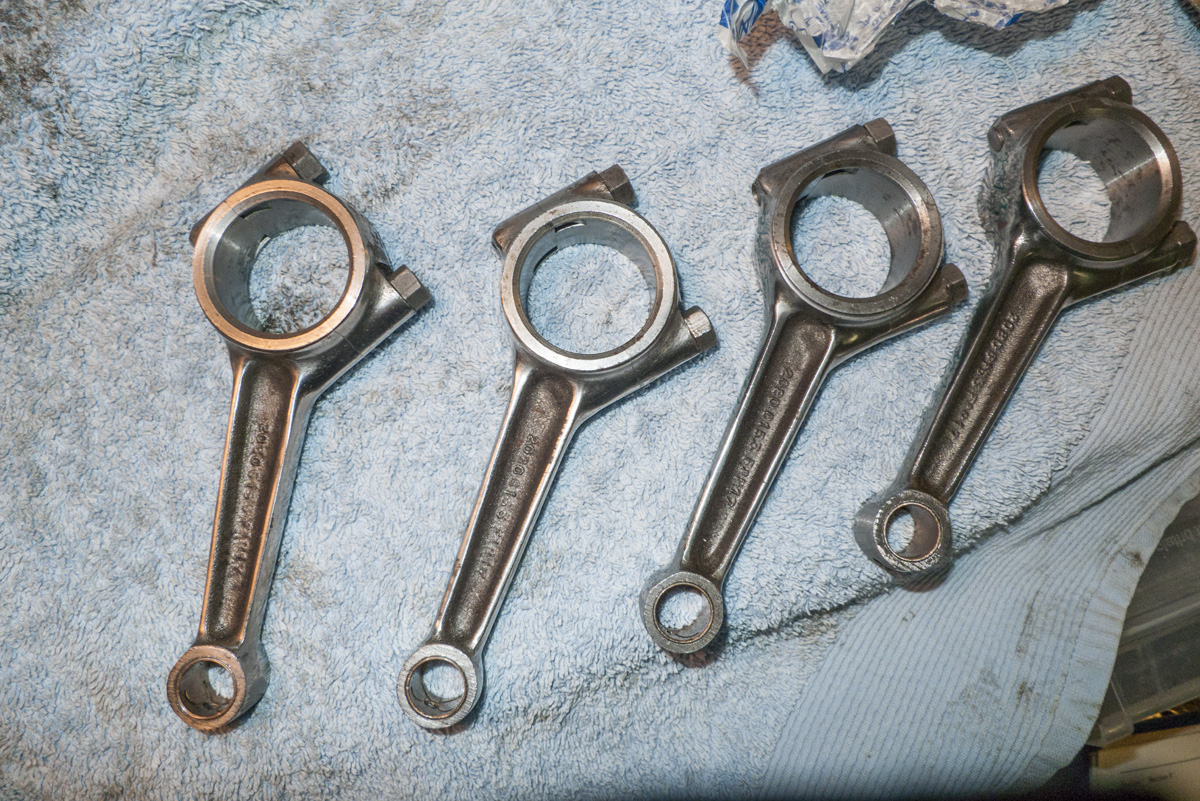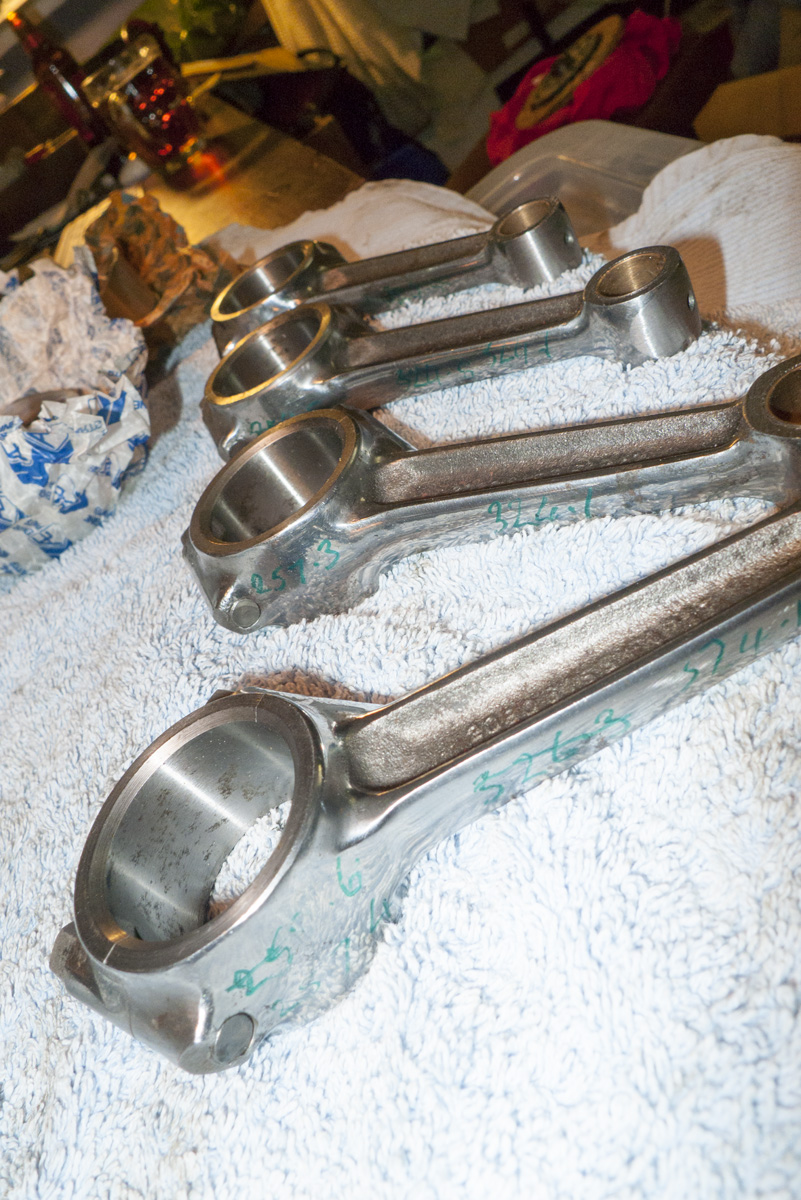 Nos Hepolites which were surprisingly well balanced straight out the box. Still – they're now all balanced to exactly the same weight!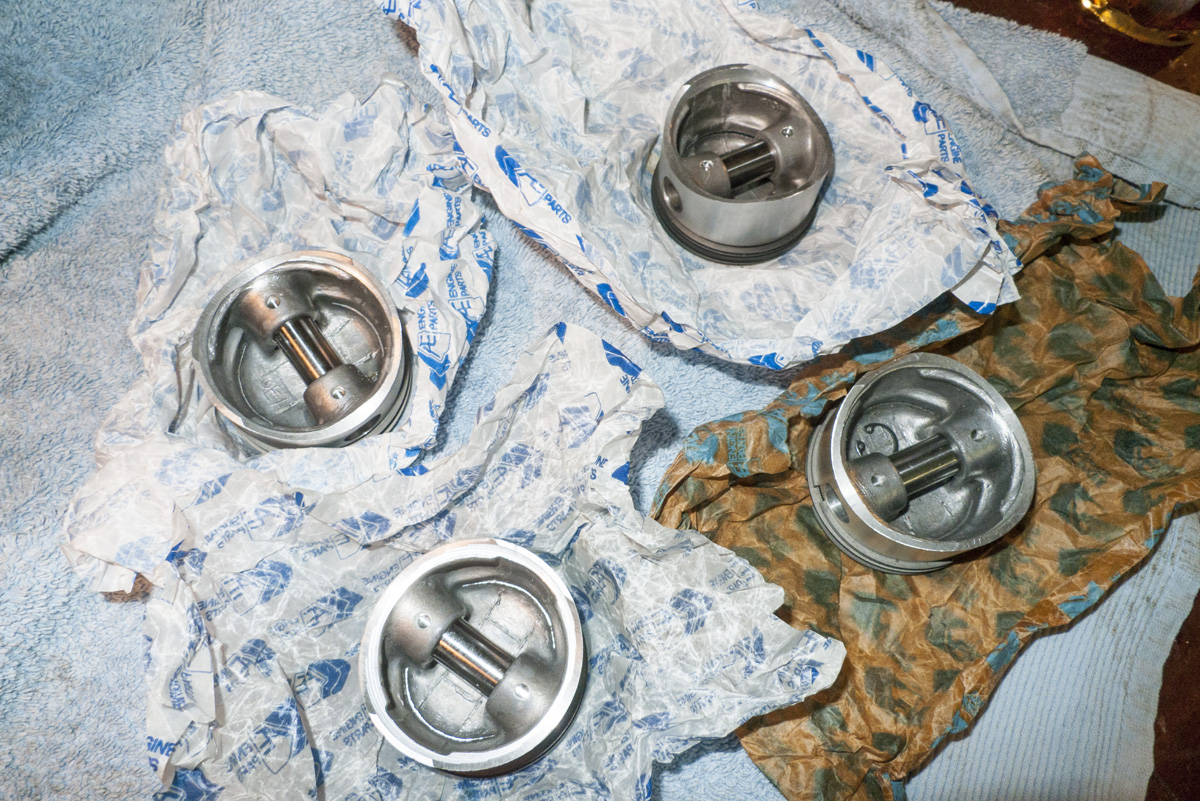 Showing where material has been removed from the skirt: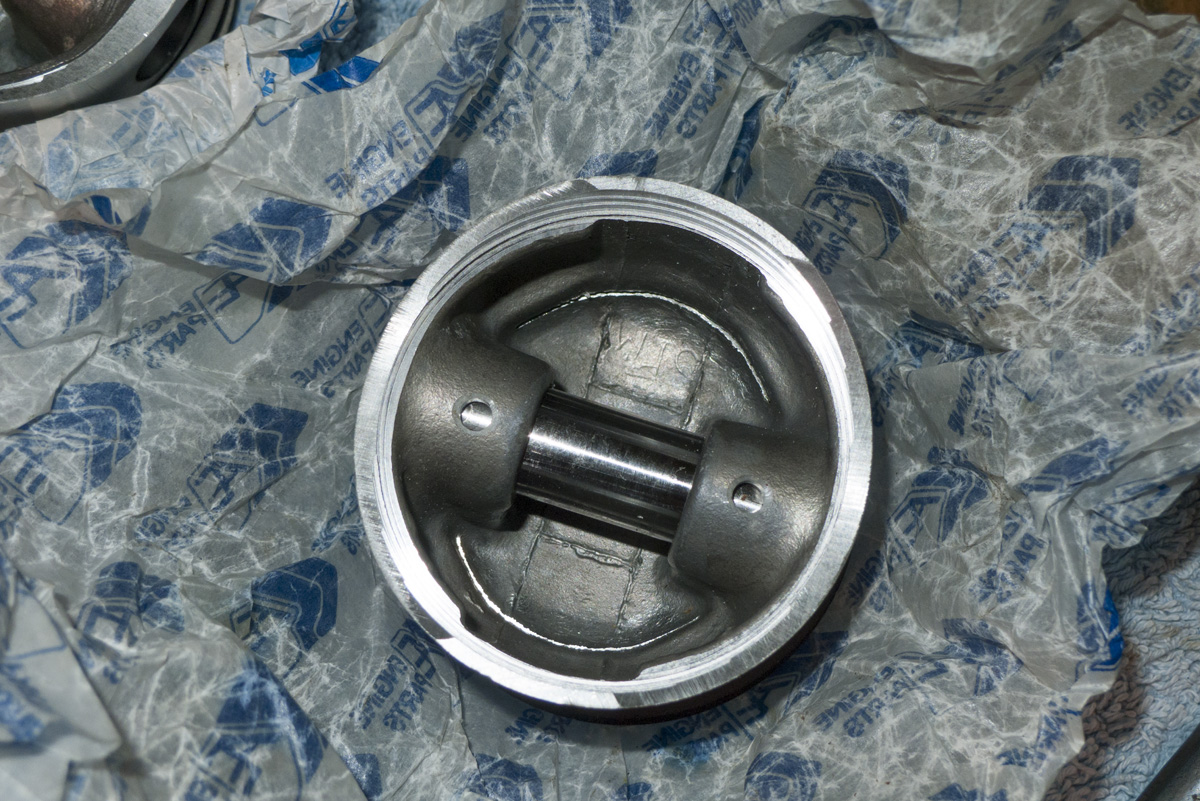 And finally a pretty bit of paper to prove I spent lots of money!: