4 Channel
now browsing by tag
The Vinyl for the roof had to be done twice as the contact adhesive went off too fast the first time, Came out quite well in the end.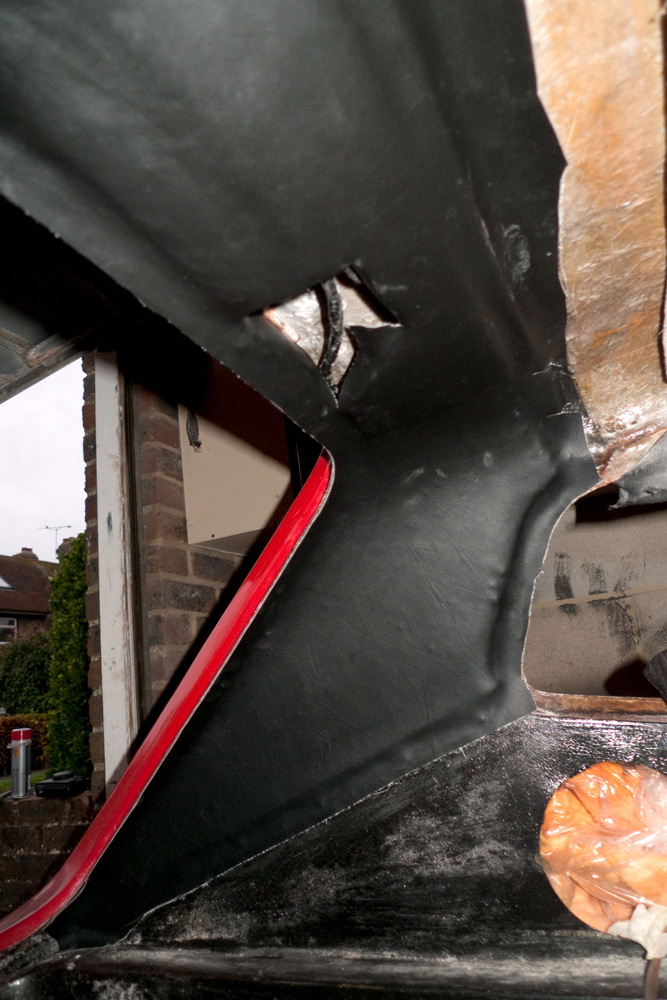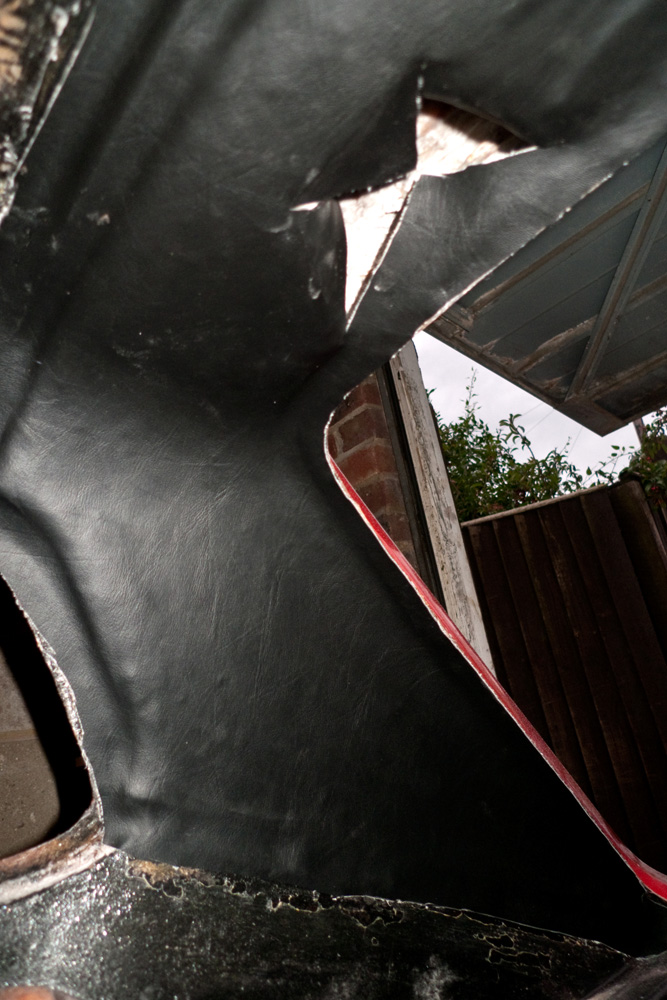 I've also modified the glovebox to give a shallower depth. This has allowed enough room behind to fit a Compact 4 channel amplifier.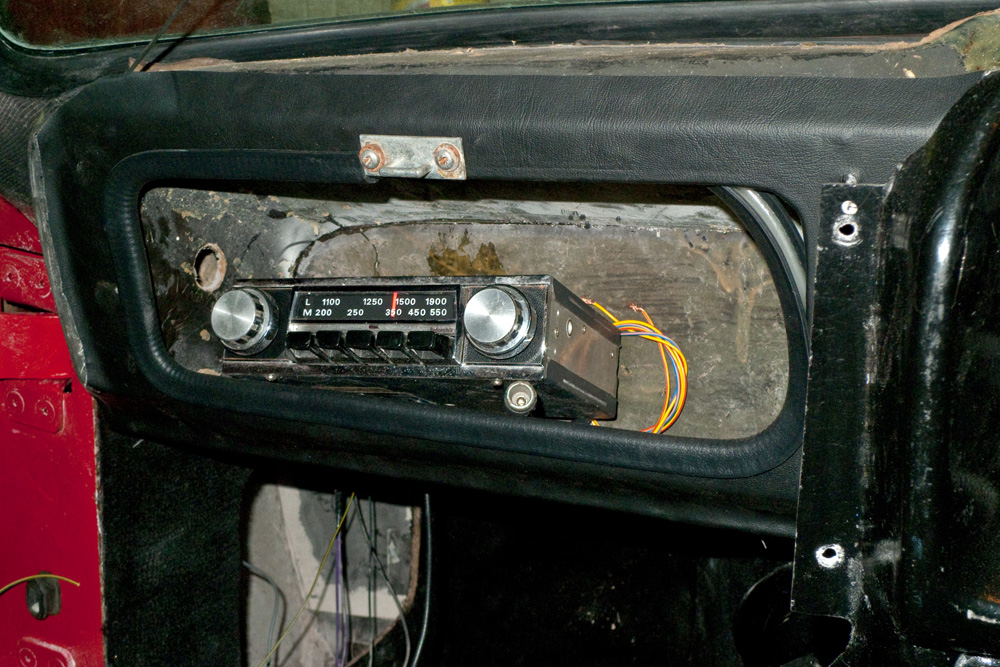 Having missed out on getting a new set of original elac speakers on ebay I decided I would upgrade using all British made equiptment, Amp, Midranges, Crossovers Tweeters, Bass. This will run with inputs from the origonal radiomobile and a jack for an mp3 imput in the glove box. It will all be invisible in the car.
When the subdash was out the vinyl around the glove box and the drivers end was replaced.
While reconnecting the dash wiring (dash came out while carpeting) the radiomobile was shorted out and a choke/interference suppressor on the power supply section of the circuit board caught fire as well as an amplification transistor burning out. The transistors are visible on the outer body of the unit Left hand side but are positive while the case is negative earth. Worth watching out for as shorting them out is a significant fire risk. I was able to get a replacement transistor on ebay and replace the damaged one, the choke was replaced with a wirewound power resistor.