More on Accident Repair
More on post accident Firberglass repair work
joins being made steel tabs were then removed and the remaining sections feathered back and glassed:
While waiting for the fibreglass to set there was time to look at some of the other outstanding odd jobs. Dave came up with some spaced off brackets to hang the mid section of the exhausts, Previously the attachement point had been quite low but these seem to be a neat solution.
Bracket: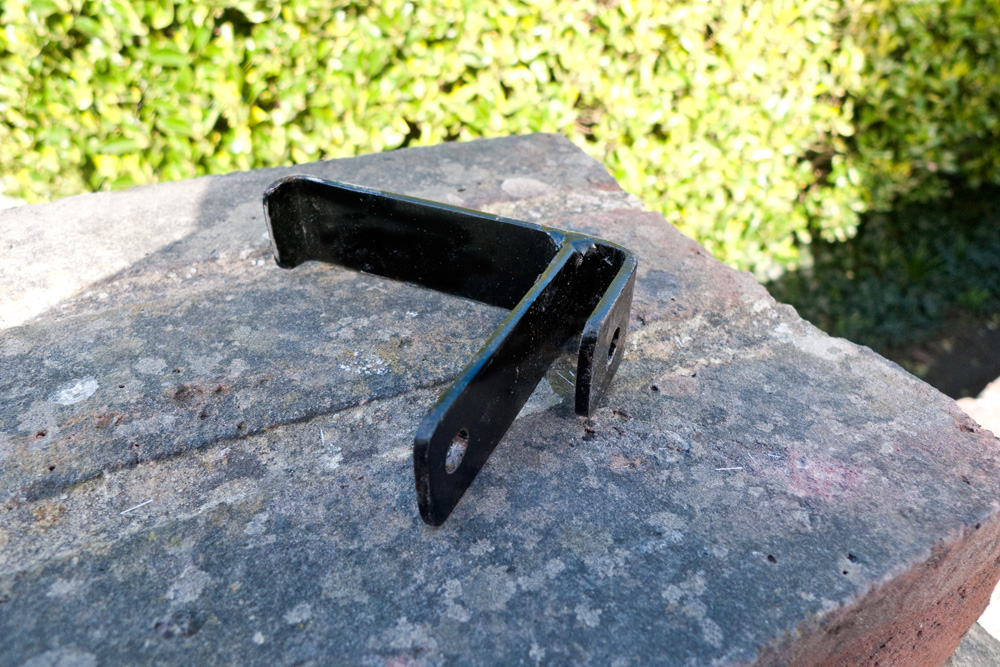 Fitted: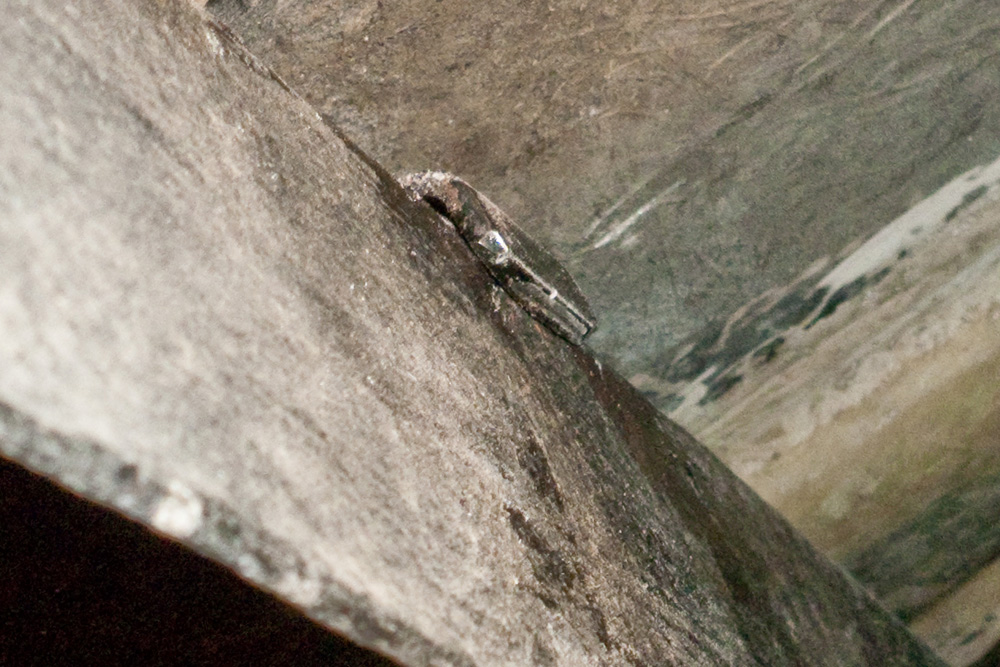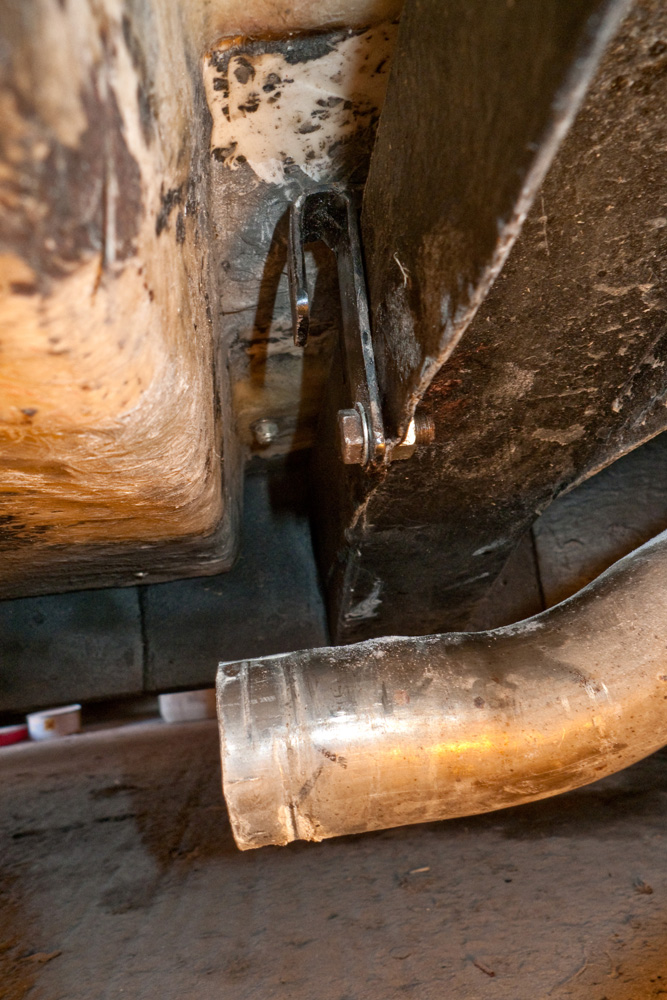 Another outsanding odd job was the headlights, the outers were suffering from rust on the liners and manky chrome frames so I sourced some Wipac replacement units, the reflectors on main beam lights were in good condition but I decided to replace the holders as well so the all looked nice and shiny.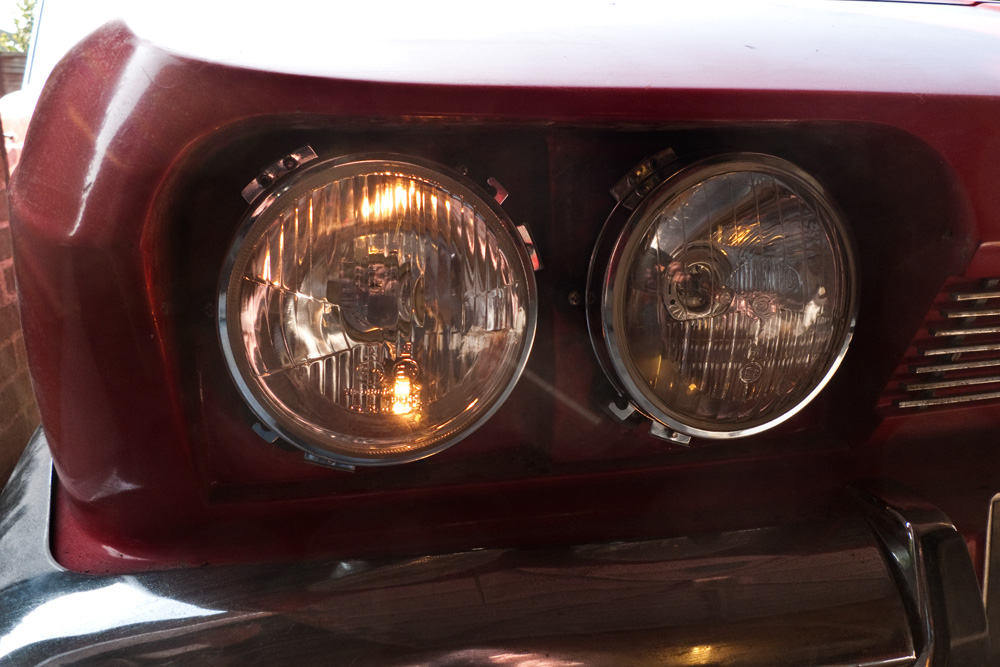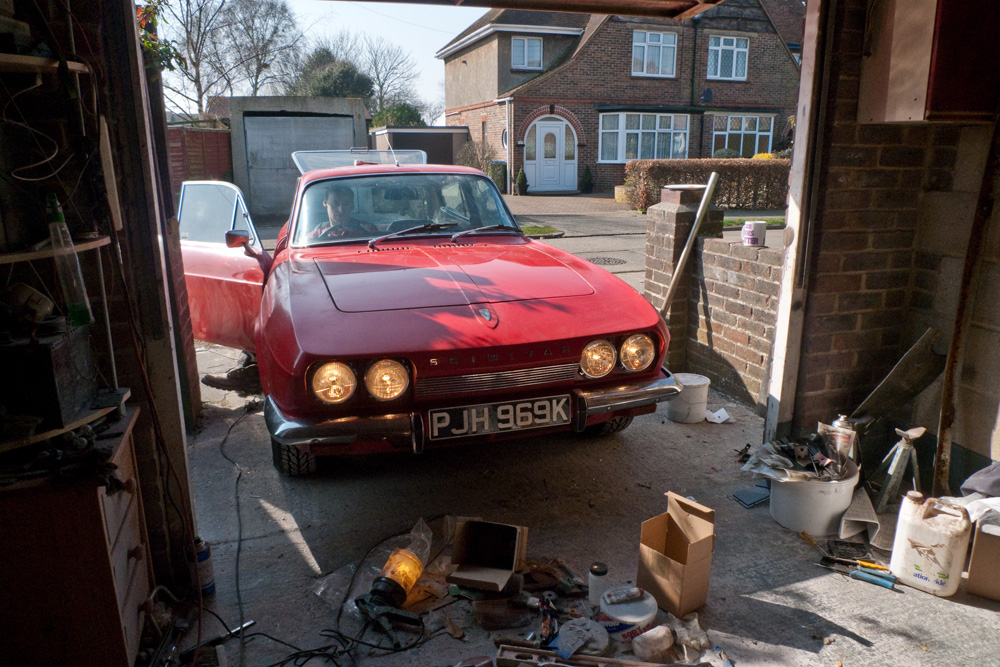 After prepping the new repair for paint and a few layers of primer a base coat of red has been applied and flatted back, Theres quite alot of paintwork still to do but the current basecoat should be ok for the vic check,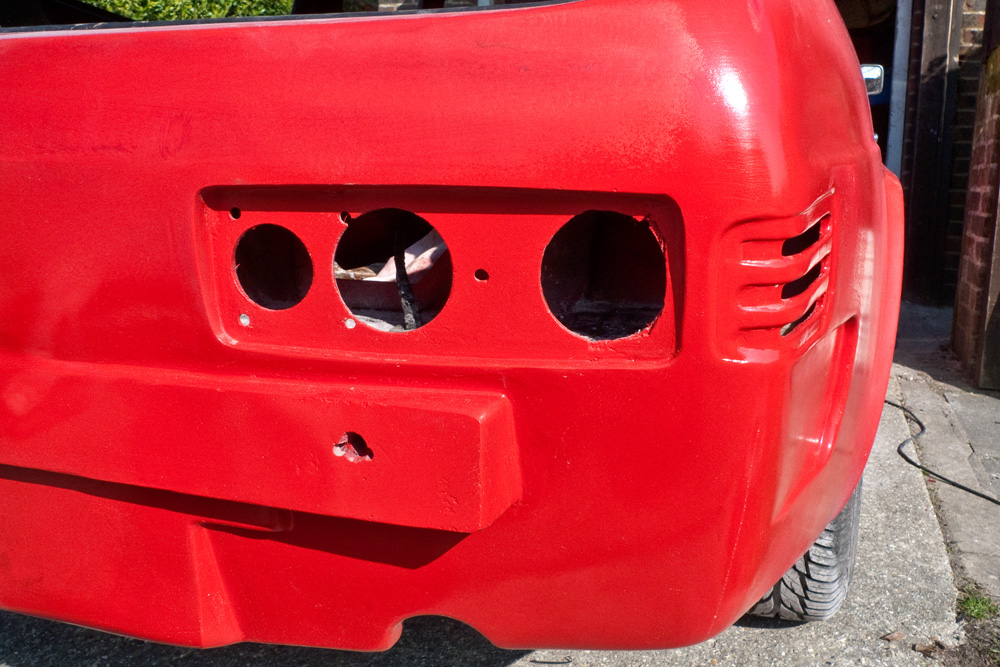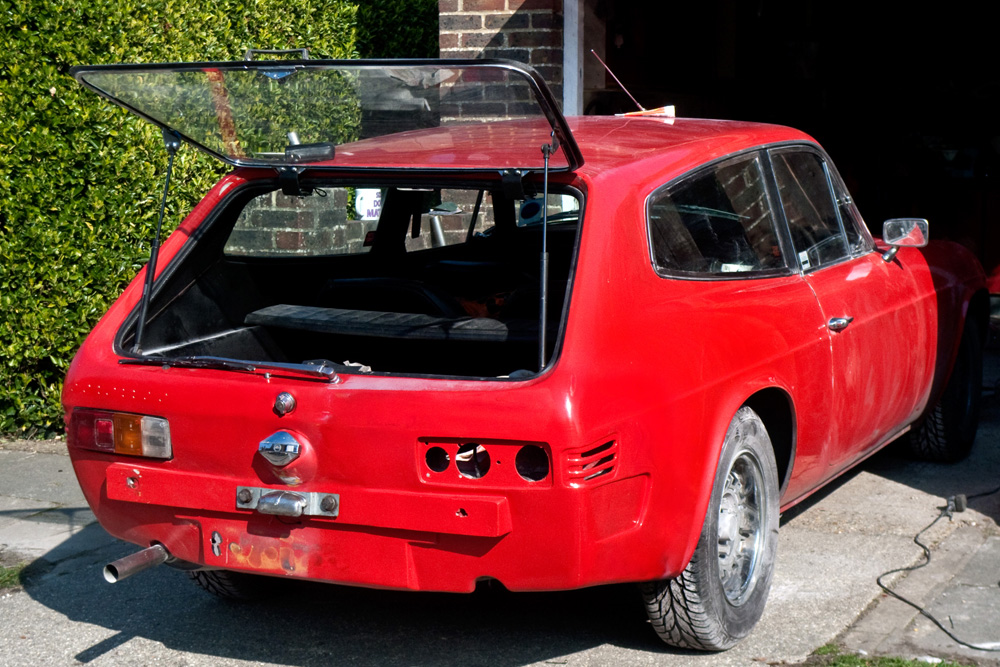 The exhaust light cluster and bumpers were then refitted to get an idea of how well they fitted and to see how they looked on the car.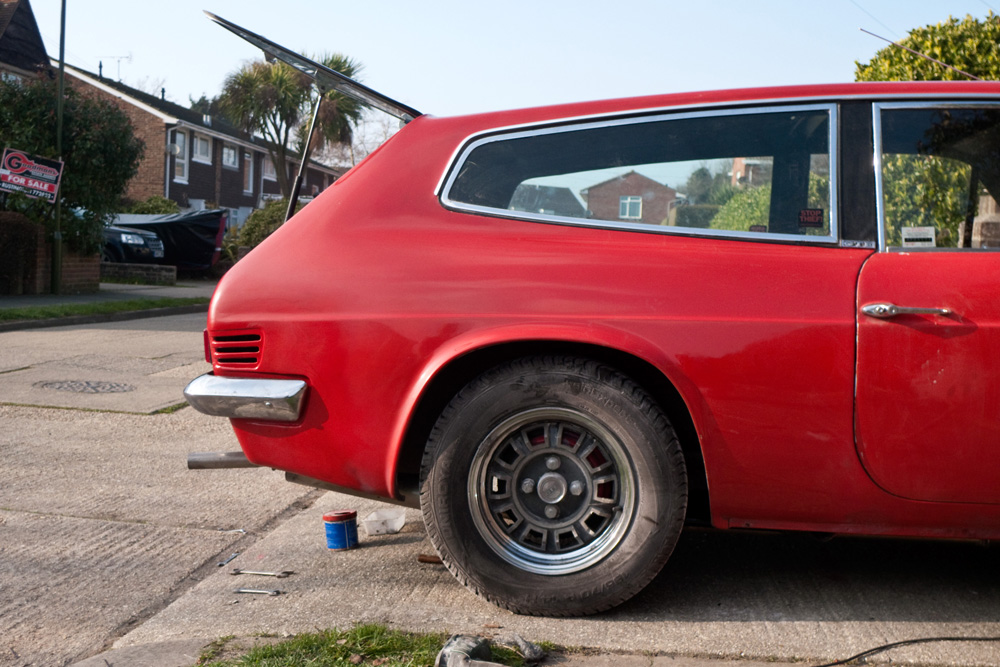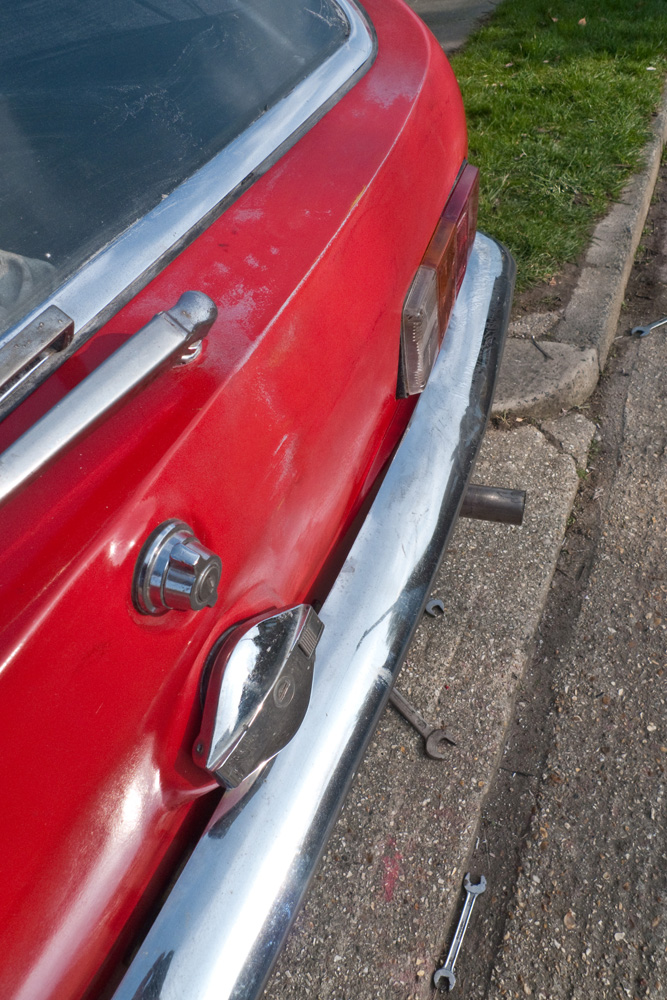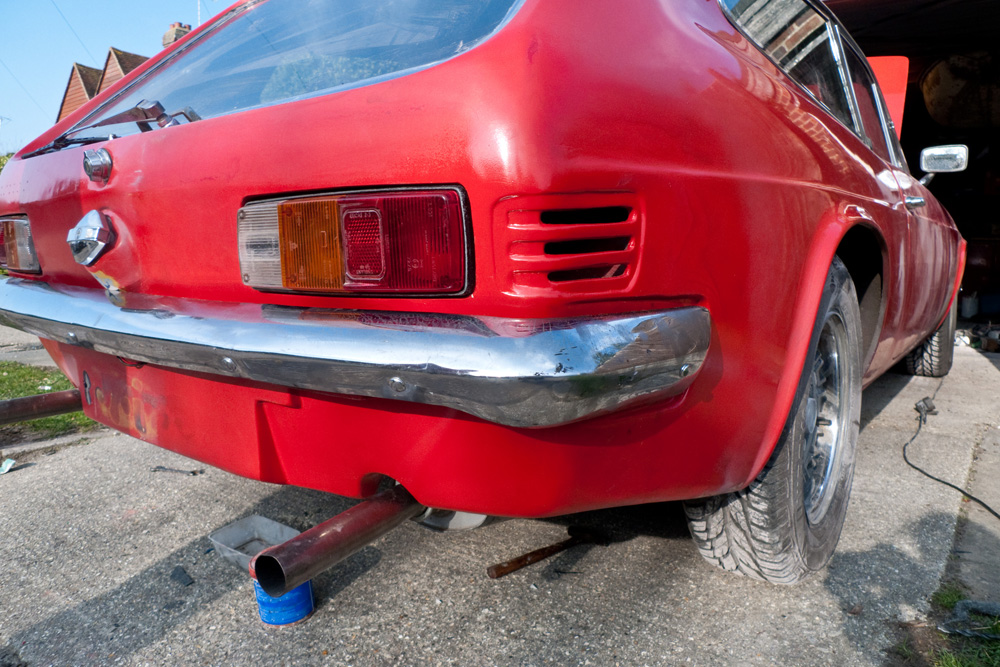 As a final job the exhausts were trimmed to the same angle as supplied by Relaint.
The Vic Check and RE-MOT were the final part of the accident repair process and and by the end of March 2011 the Scimitar was fit for the road again with all checks passed and repairs signed off.