Scimitar GTE Damaged in an Accident – January 2011
About a month had passed since I got the GTE Back on the road when someone drove into the back of my car while waiting at a roundabout. I was stationary and the car behind came into the back at about 20 mph.
The impact did quite a bit of damage to the bodywork, exhaust, bumper and light cluster, and bent the bumper support bracket on the chassis. I was devastated that the car was back off the road after only having a month of use. The following pictures show the damage on the day of the crash.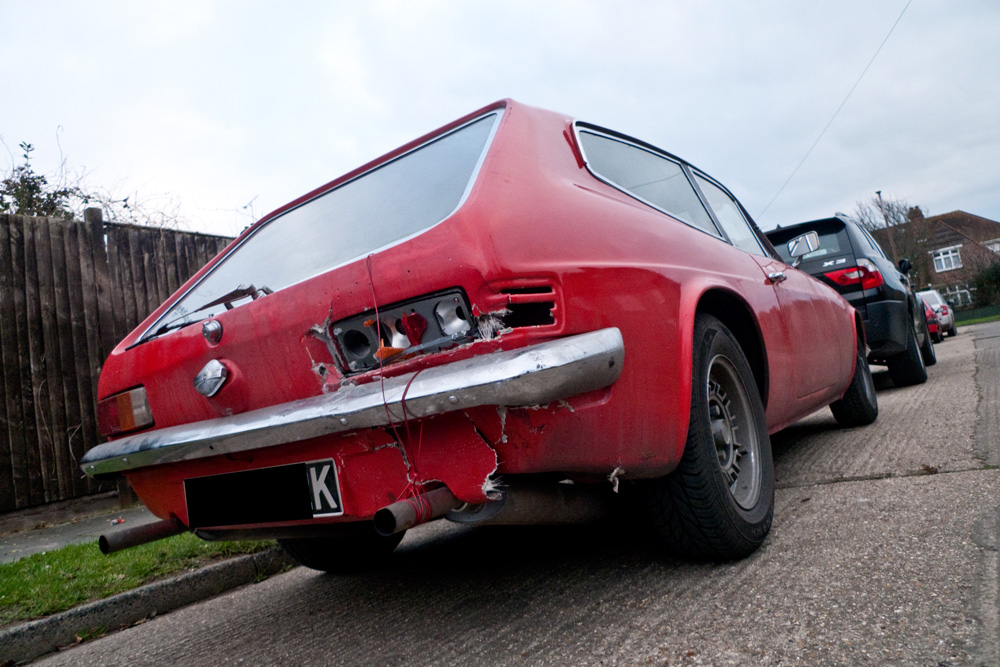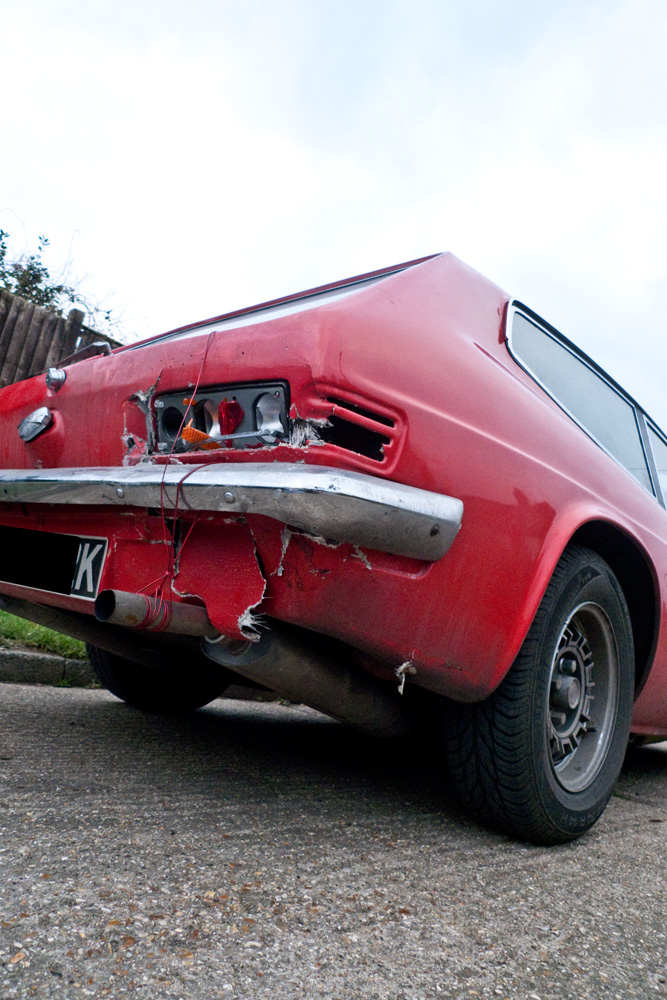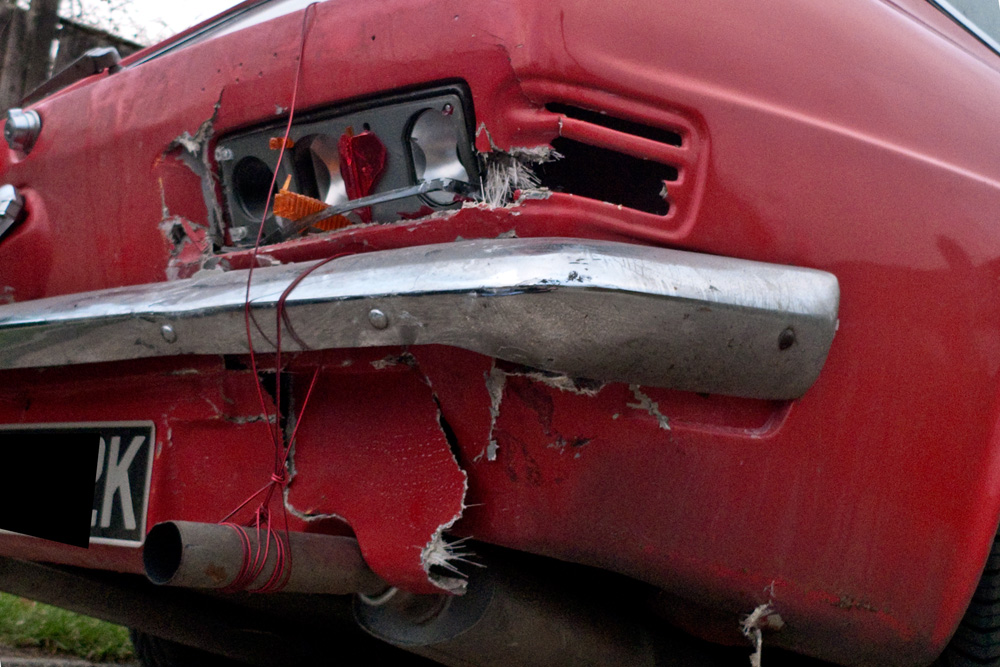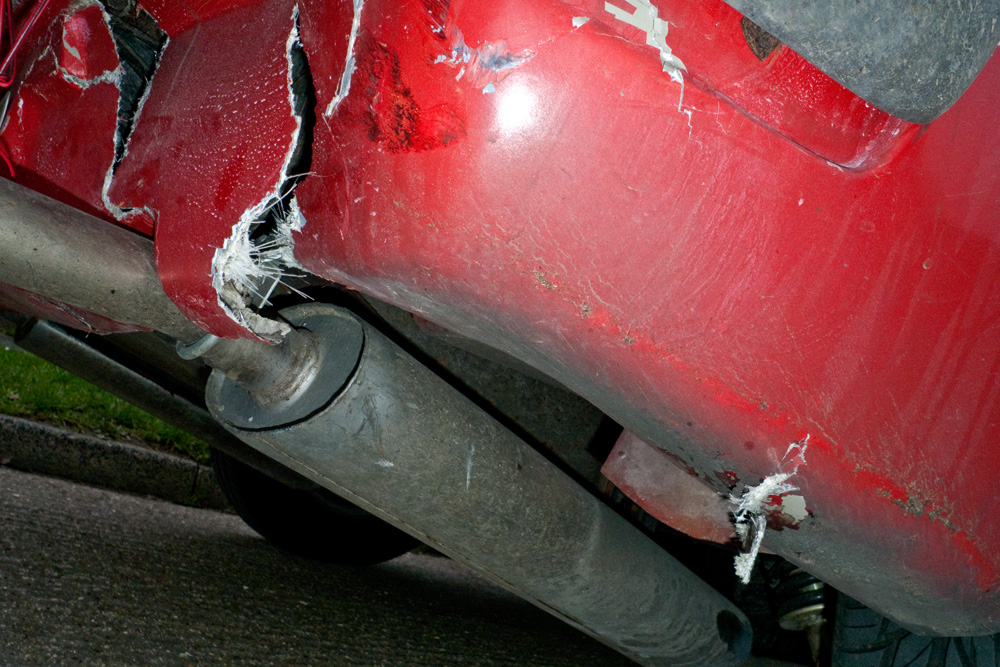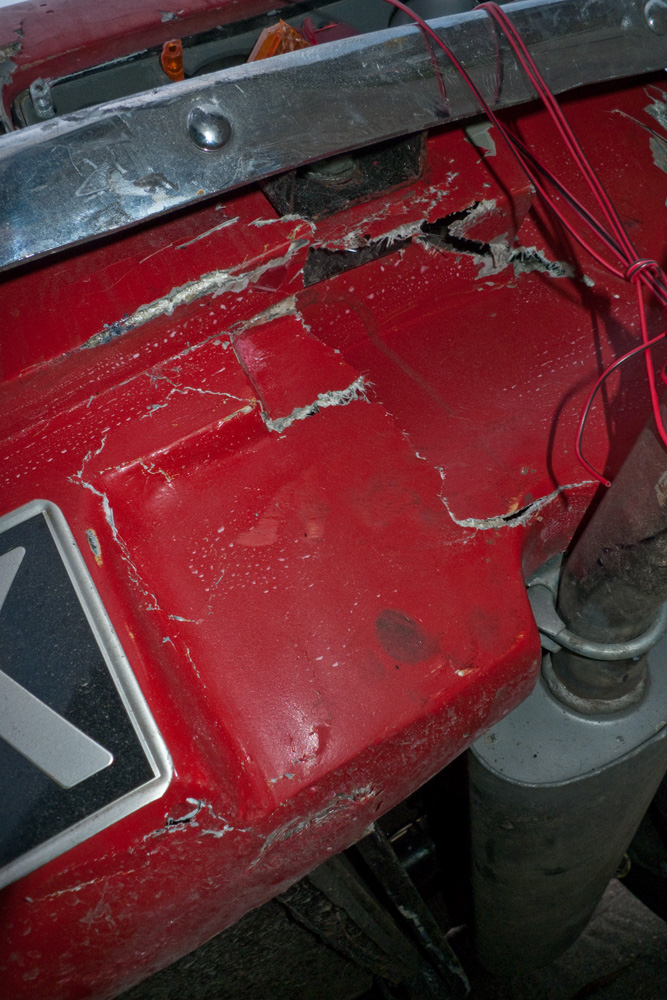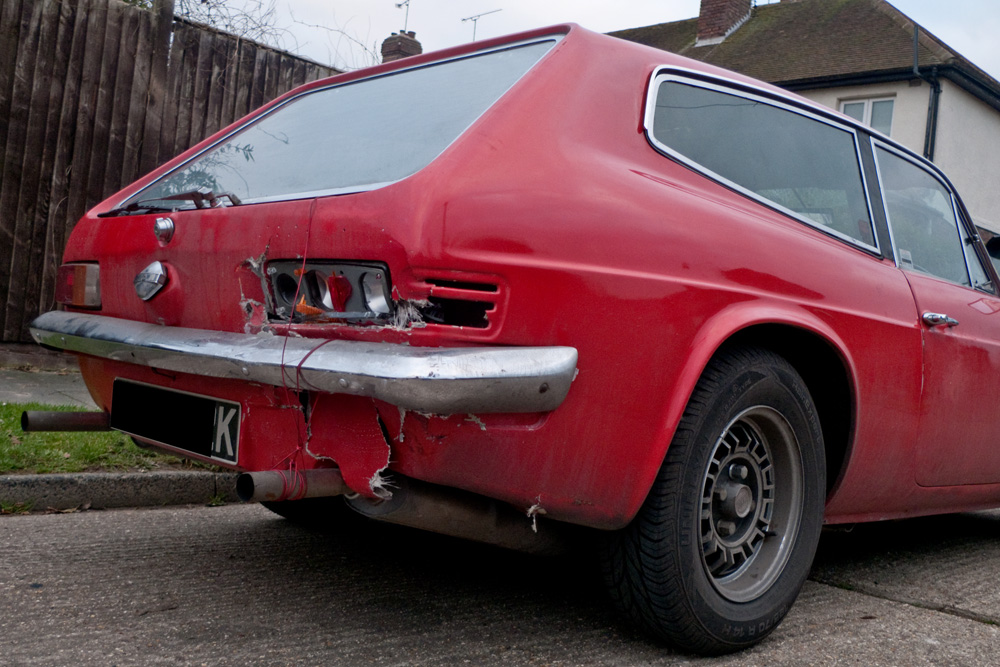 The car was insured Fully comprehensive on a Classic Policy but the claims process was quite drawn out and it was several months before I got a payout and could start to think about the repair work.