Interior Doors, Speakers, Waterproofing
Few more pictures these show the doors with their frames and glass as well as installing the speakers, waterproofing etc.
Doors with frames,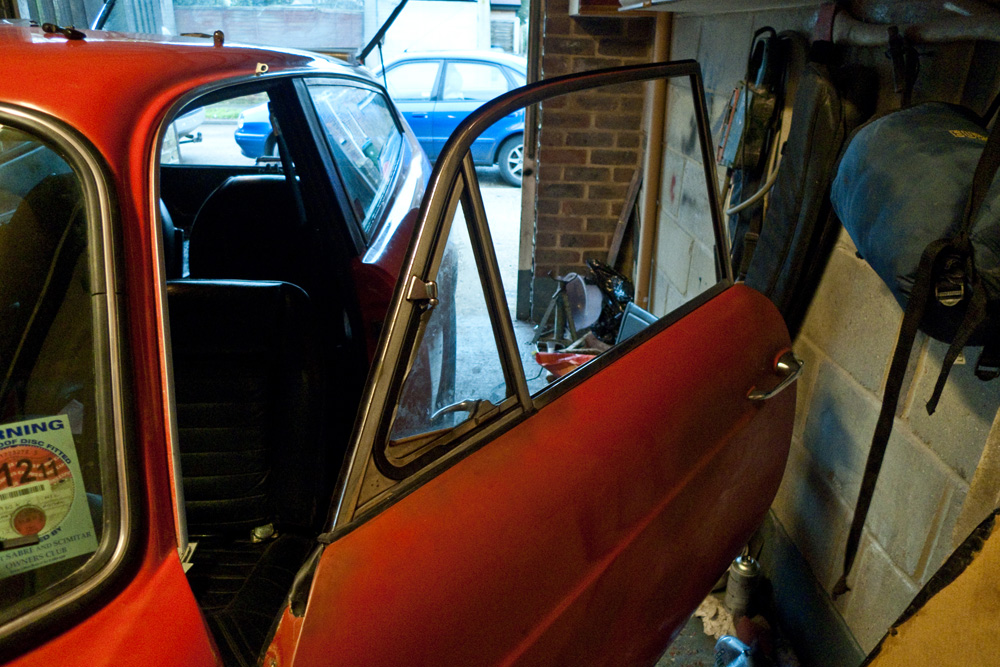 Inside of the doors, We had some trouble waterproofing with the front speakers without causing interference. Though this was cured by creating rainwater covers from plastic bowls instead of using plastic sheet which caused a nasty rattle.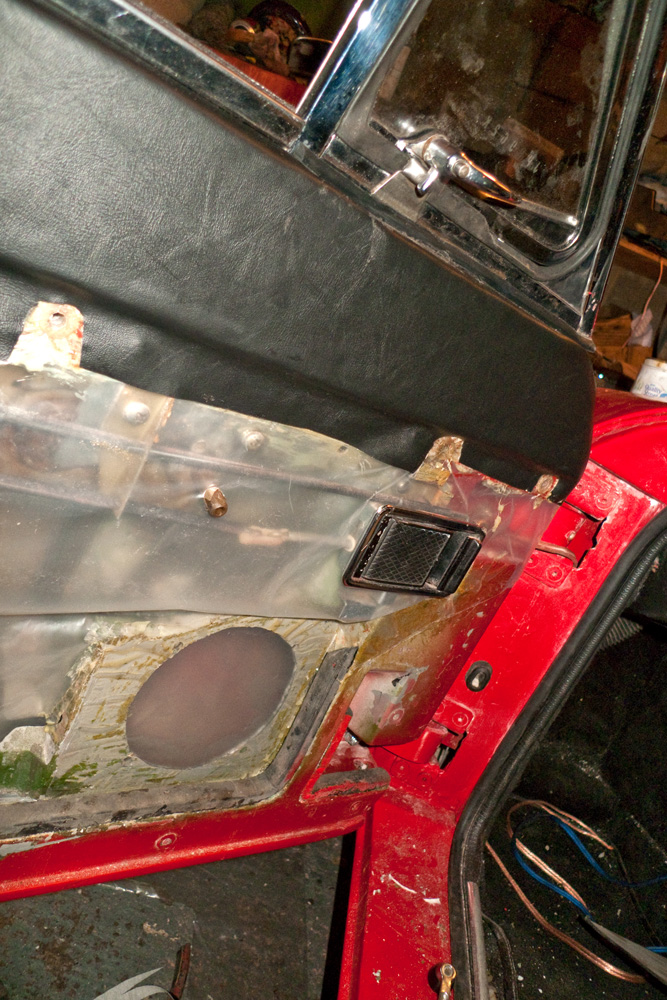 Door with speaker and door arm rest bracket, Thanks to Coco Le Blanc who was able to provide one for the drivers side!
a number of other jobs have also been done to make the car useable, Including changing the gearbox oil seal, Propshaft UJ's, installing a new starter motor and ignition swich….