More Deck / Carlin / Beamshelf Reprairs
At this stage I started stripping off more of the existing deck. As I took sections up I'd take out the old brass screws and bolts and chuck them in a large bucket – I think i Weighed in 6 buckets at around £45/50 each eventually!.
Removing the old deck, This was a layer of 1/2″ ply with greased calico on top with a layer of inch ply on top of that. the joints were just plain butt's with white lead putty. A crap effort really: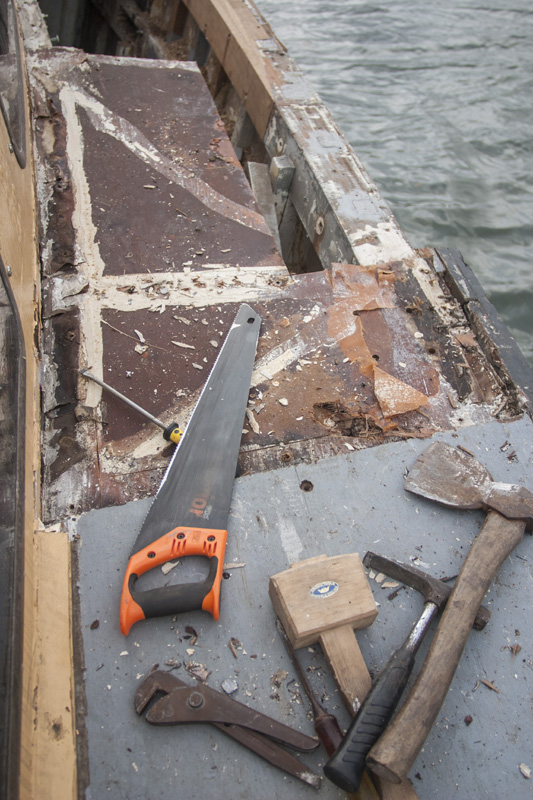 The original deck beams had been replaced in the 90′s along with the deck.
Rather than the original 2.5″ x 3″ they'd fitted 4″ square section which was just wedged in rather than being dovetailed as it should have been, to make up for this they'd fitted a tie bar made of 16mm steel stud bar tying the beamshelf and carlin together alongside every beam.
These had rusted and made everything even worse!.
I replaced all the beams with Iroko to the original dimensions and removed the tie-bars: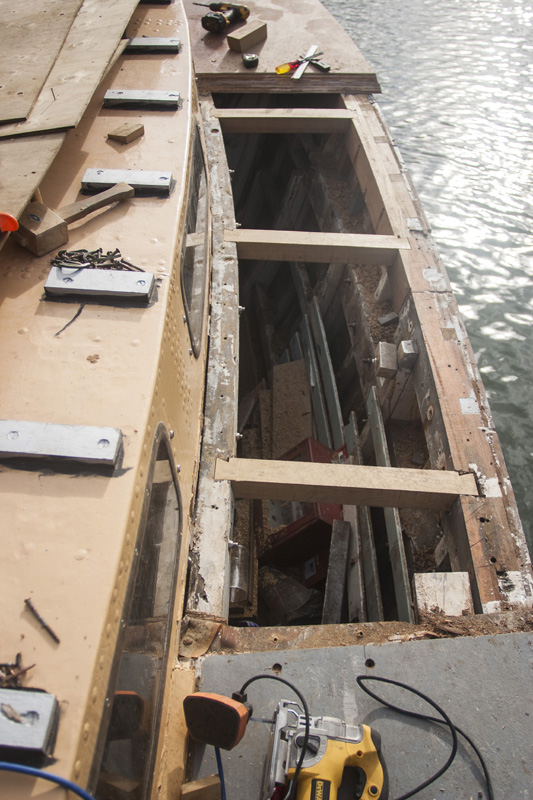 Showing joint on a new deckbeam – these are a half joint with a dovetail on the top part: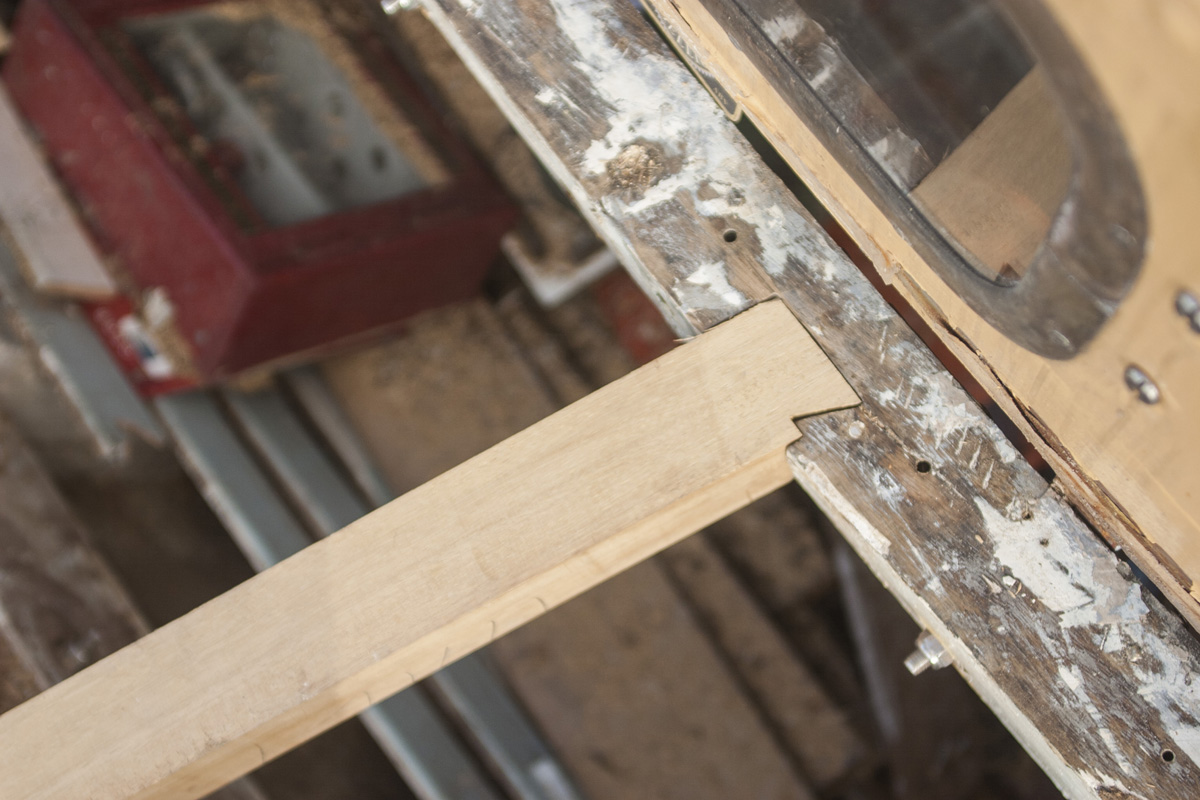 New beam showing how the beam shelf and carlin are at different angles – this makes each joint different!: (the beams were epoxied in after these photos was taken)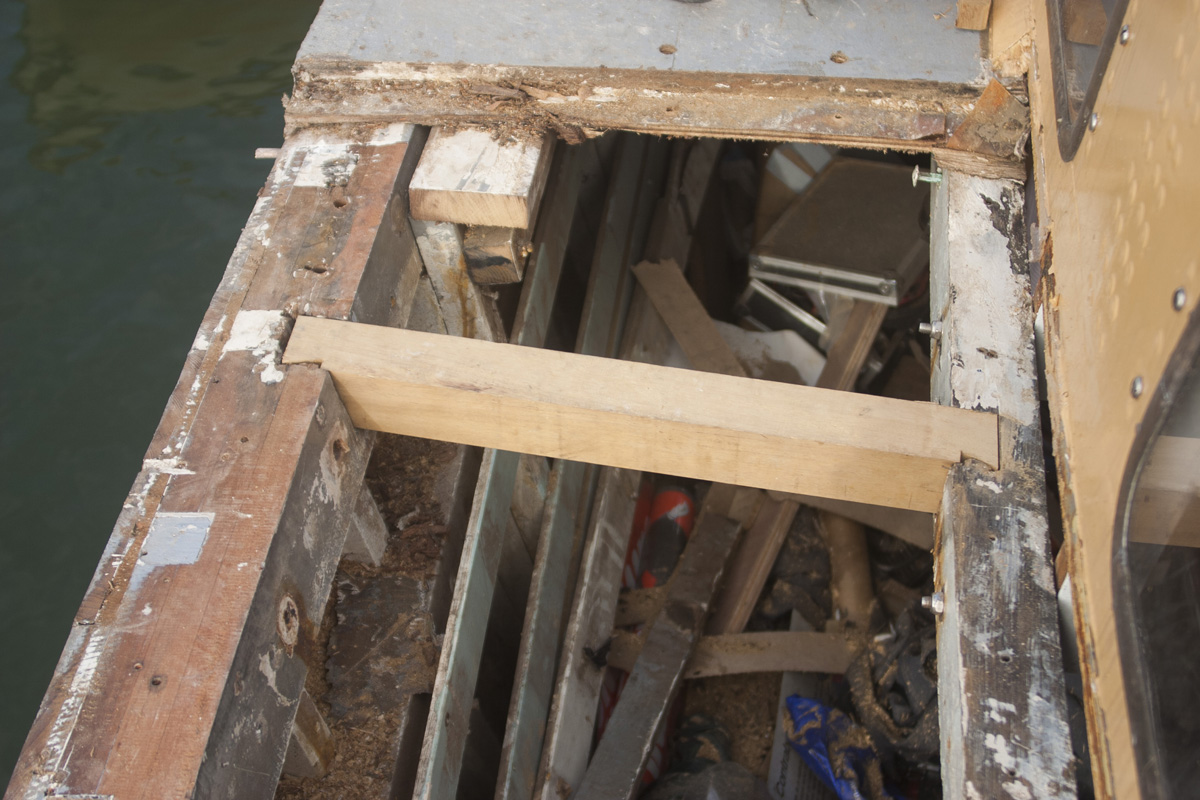 New decking down, This is the last laminated section everything else was done using 2″ply: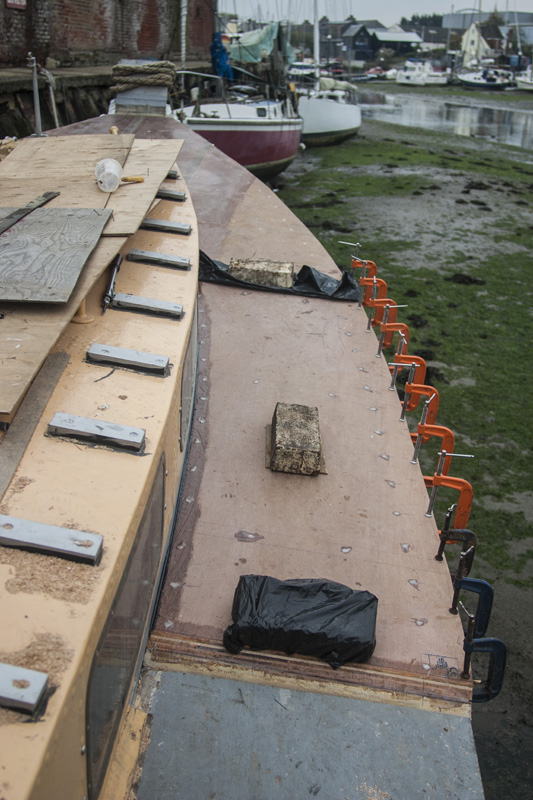 After this photo was taken The outboard edge was planed off to match the angle of the hull, the ply was sheathed with woven glass cloth and epoxy and a 4″ bi-axial cloth tape was used to cover the deck edge to hull join: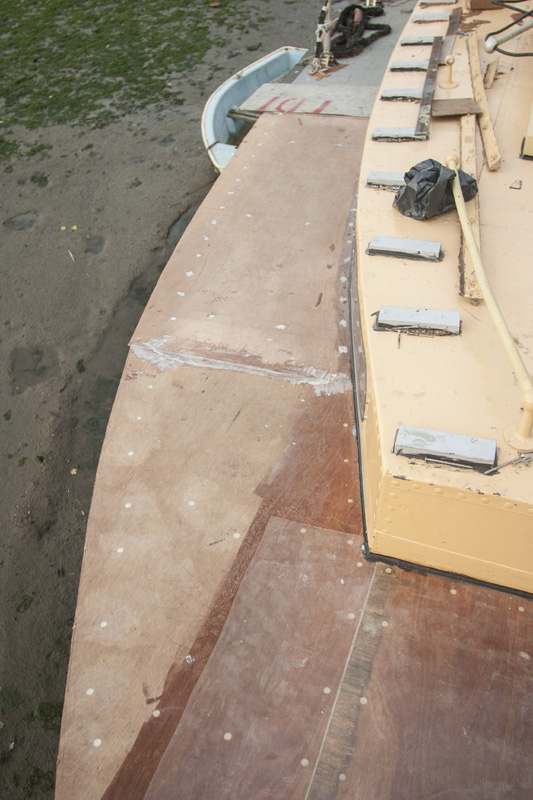 This is the other side of the boat showing where water has run in down a join in the top layer of ply and rotted  everything out: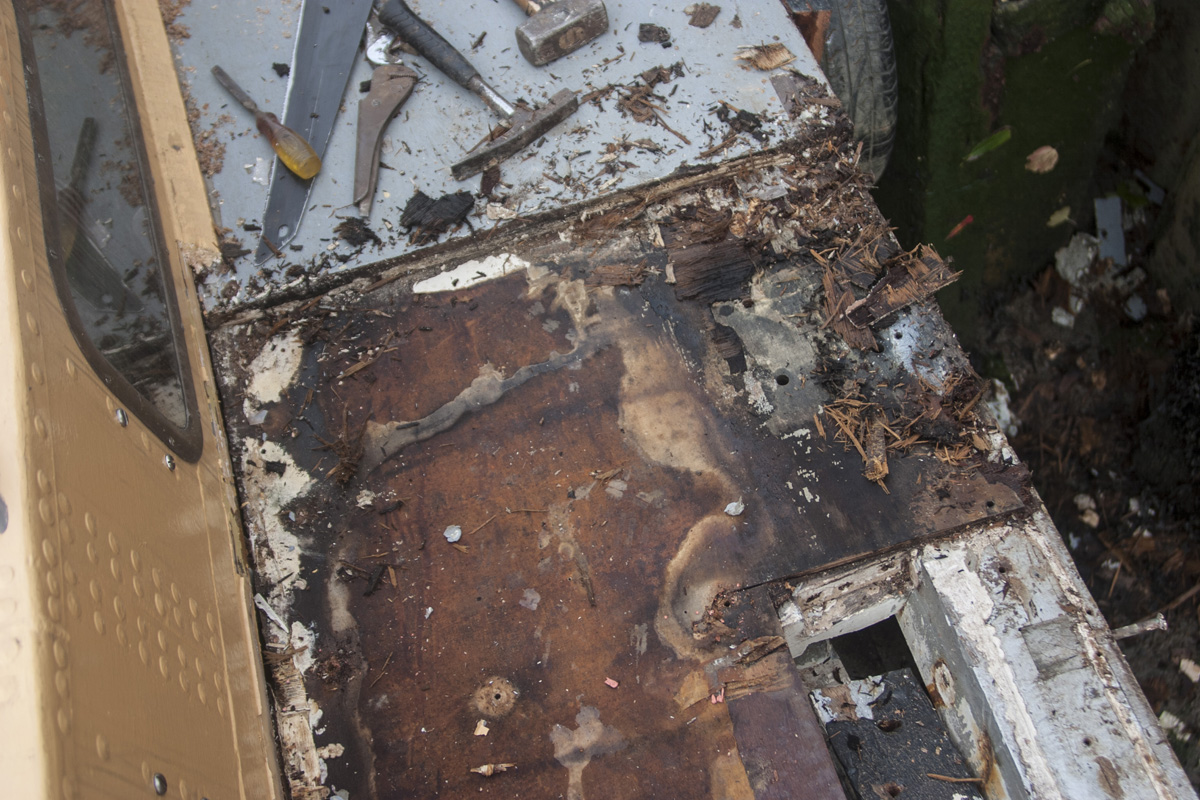 Thanks for reading.
Dave