Engine Room & More
Whilst the rest of the Boat looked like a bomb-site the Engine room was still intact and relatively tidy: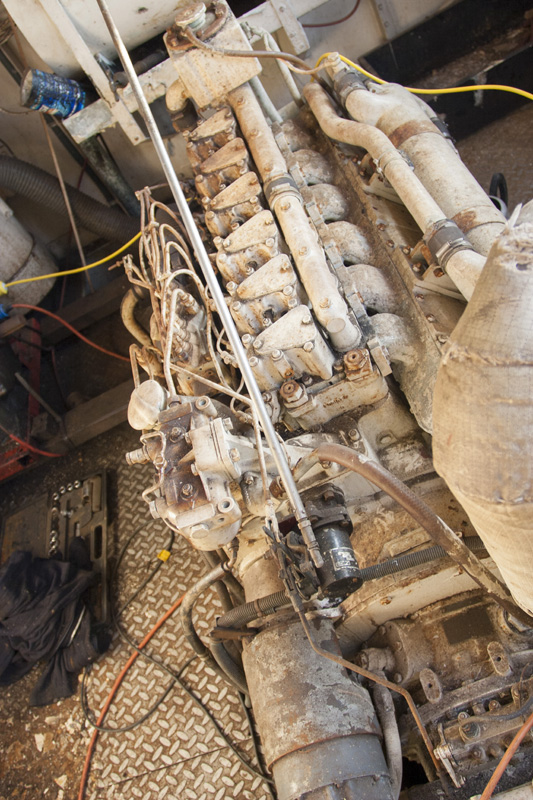 The Foden 2 stroke was the pinnacle of 1960s british diesel engineering. In an attempt to get more powah they chose the two stroke principle but added twin overhead exhaust valves to each cylinder.
The supercharger blows air into a gallery which supplies the intake ports in each cylinder liner. The block is alloy with removable steel liners and individual cast iron heads.
Mines a 6 cylinder, they also built inline 4′s and a beast of a 12 cylinder which was basically two 6 cylinder engines in a shared crankcase with the crankshafts geared together!
Later on they added a turbocharger and intercooler making a supercharged intercooled turbo diesel! (great to listen to but not to own as they don't run for long!)
Main engine instruments, the engine is also monitored by a "Teddington Visutector" which is a box full of capillary tubes and relays, if somethings not right lights come on in the wheelhouse and a large klaxon thats meant to be fitted to the outside of the wheelhouse also sounds: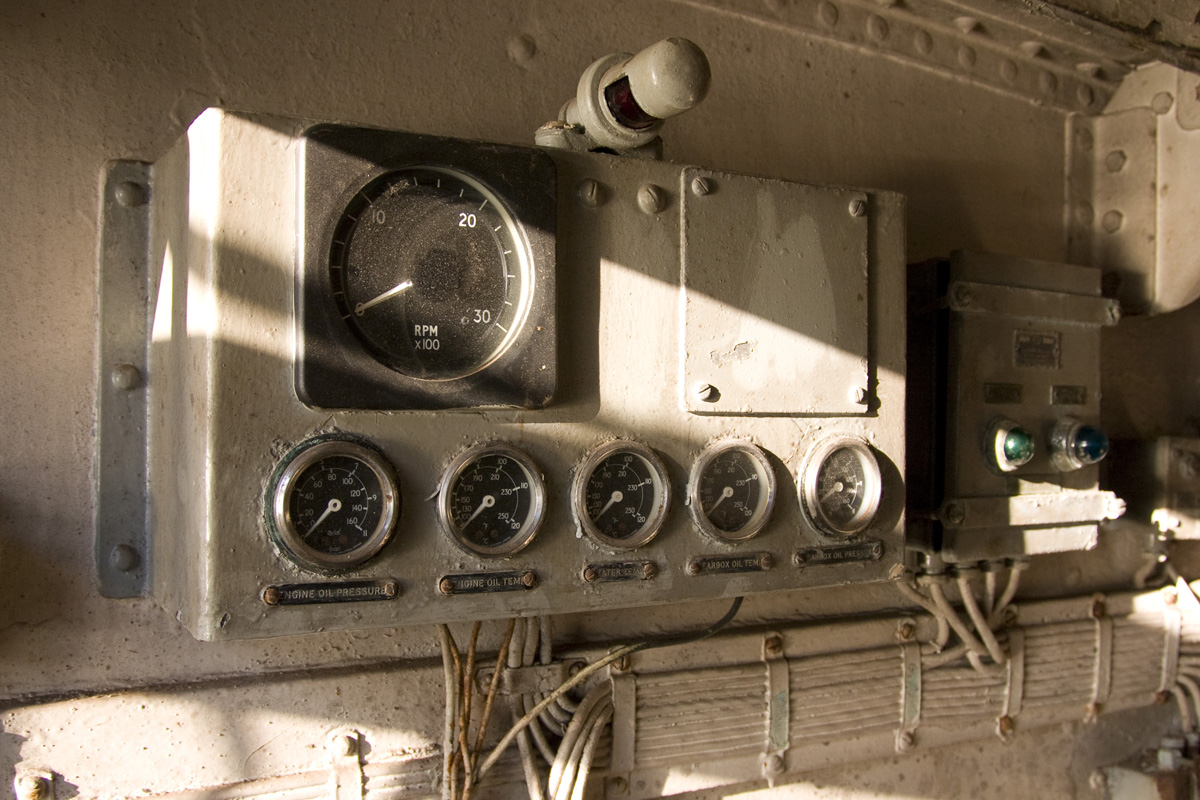 Original light fittings in the engine room, The boats 24volt throughout: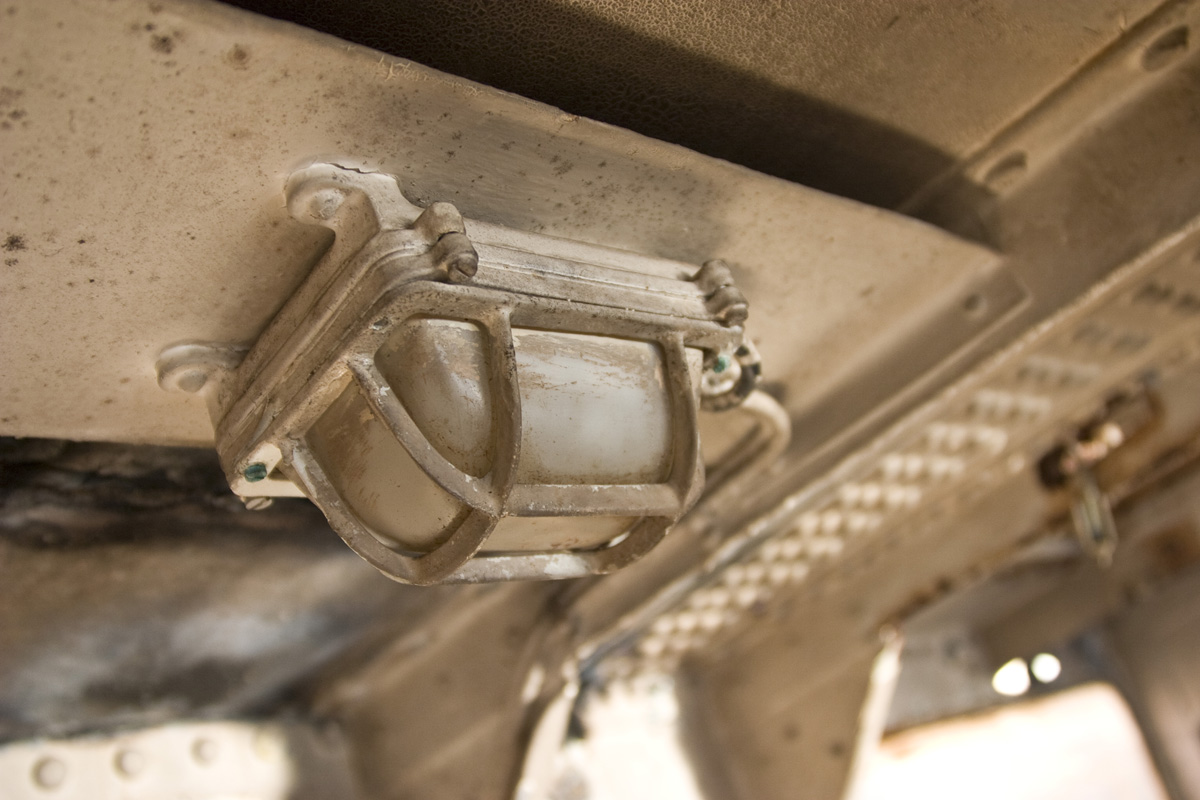 I managed to source a replacement for the missing engine room vent but had to get new flanges tig'ed onto the alloy bases: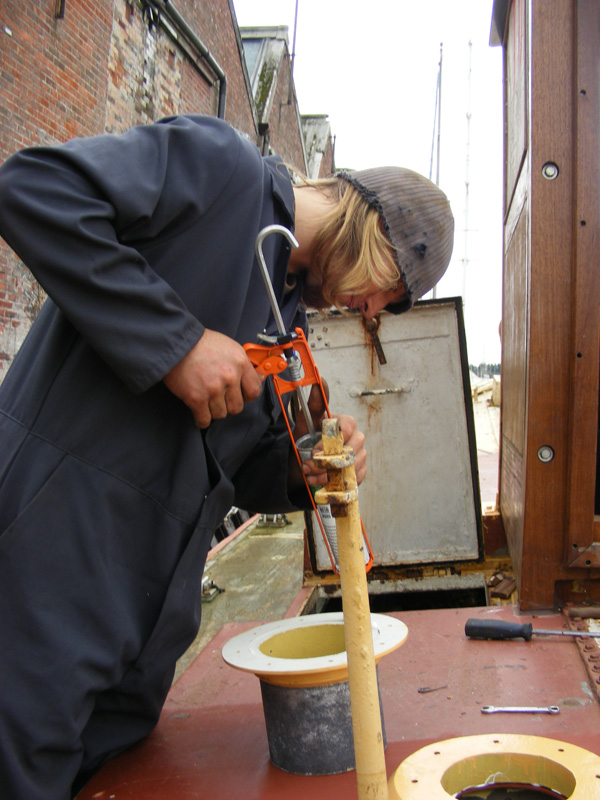 The funnel was removed at this point as i was building the top for it: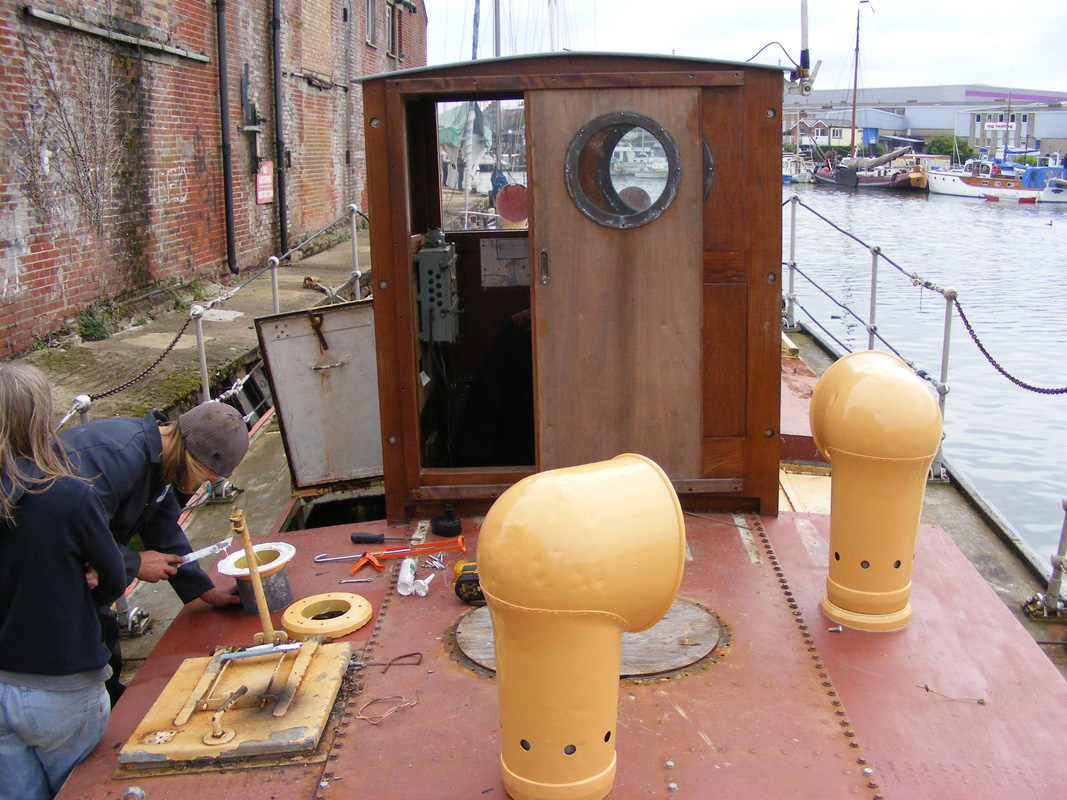 With the funnel and top refitted. Cleaning the millscale off was impossible, Should have bought primed plate. Eventually I found someone willing to take it away and grit blast it inside and out for £60 which was the best money I've ever spent!: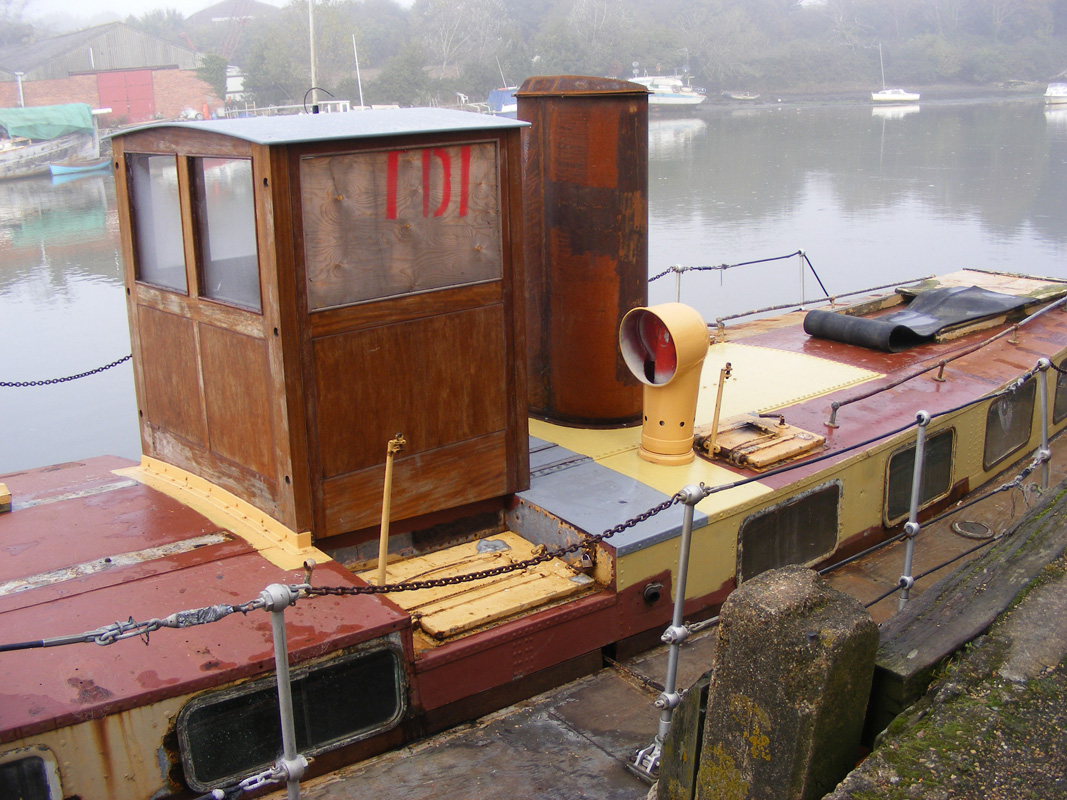 I also wasted some money on a ex green goddess searchlamp and a black VHF antenna which had to be specially ordered from the states and cost the best part of £250 :-/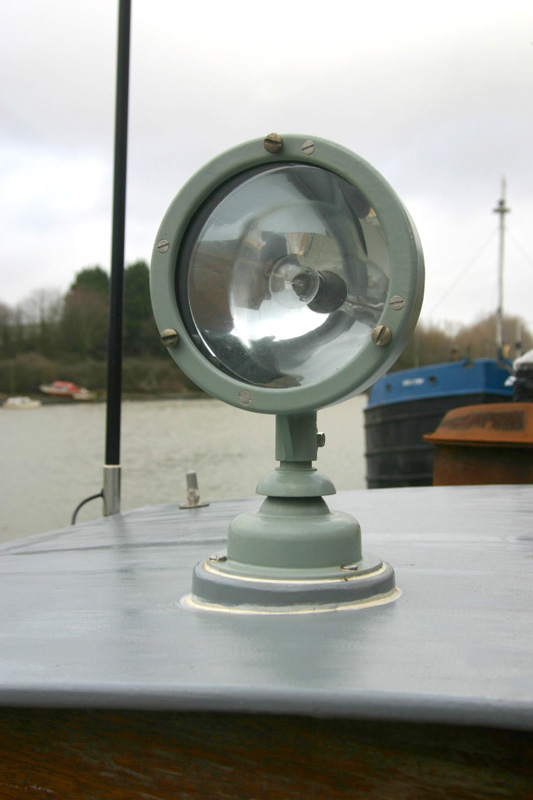 The exhaust silencer has been fitted inside the funnel by this point (another £170)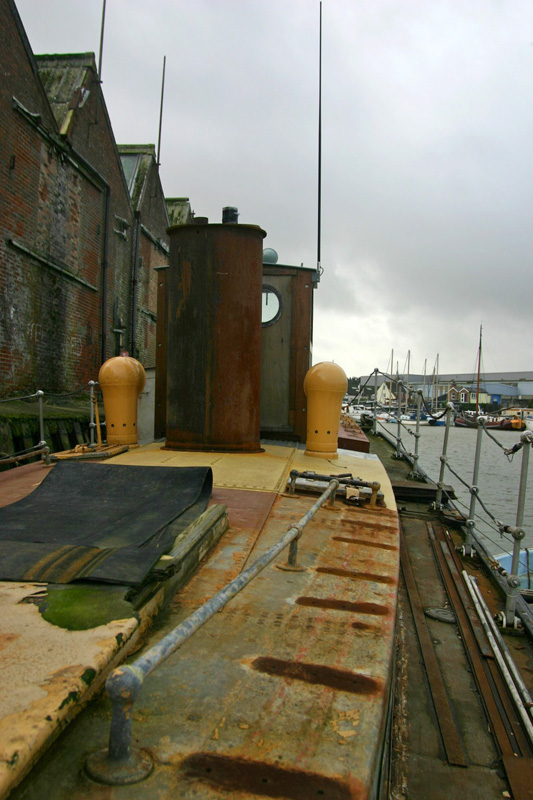 Nice new dry exhaust fitted utilising piping from the local creamery which was being demolished, some new weld bends and a sexy stainless flexipipe out of a very large comp-air compressor: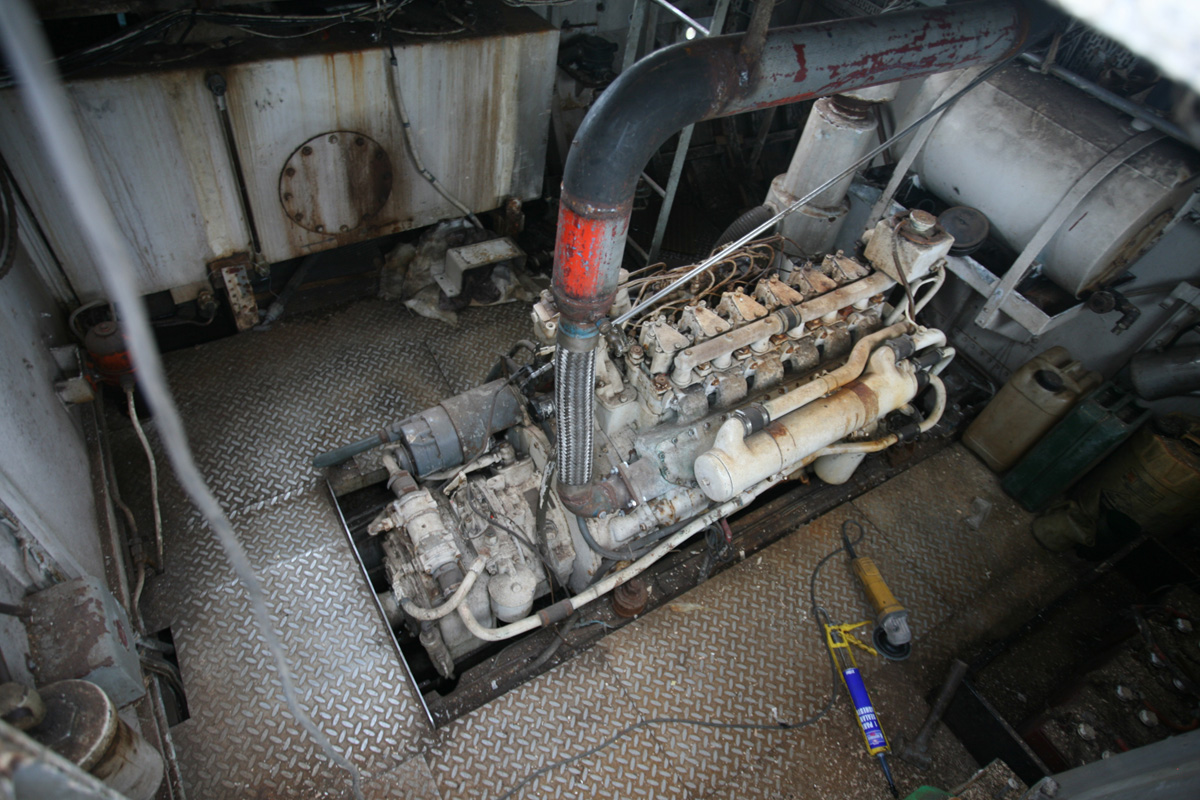 The cabin was a bit tidier again and the stove was repaired and reassembled after much cast iron welding and a new oven lining: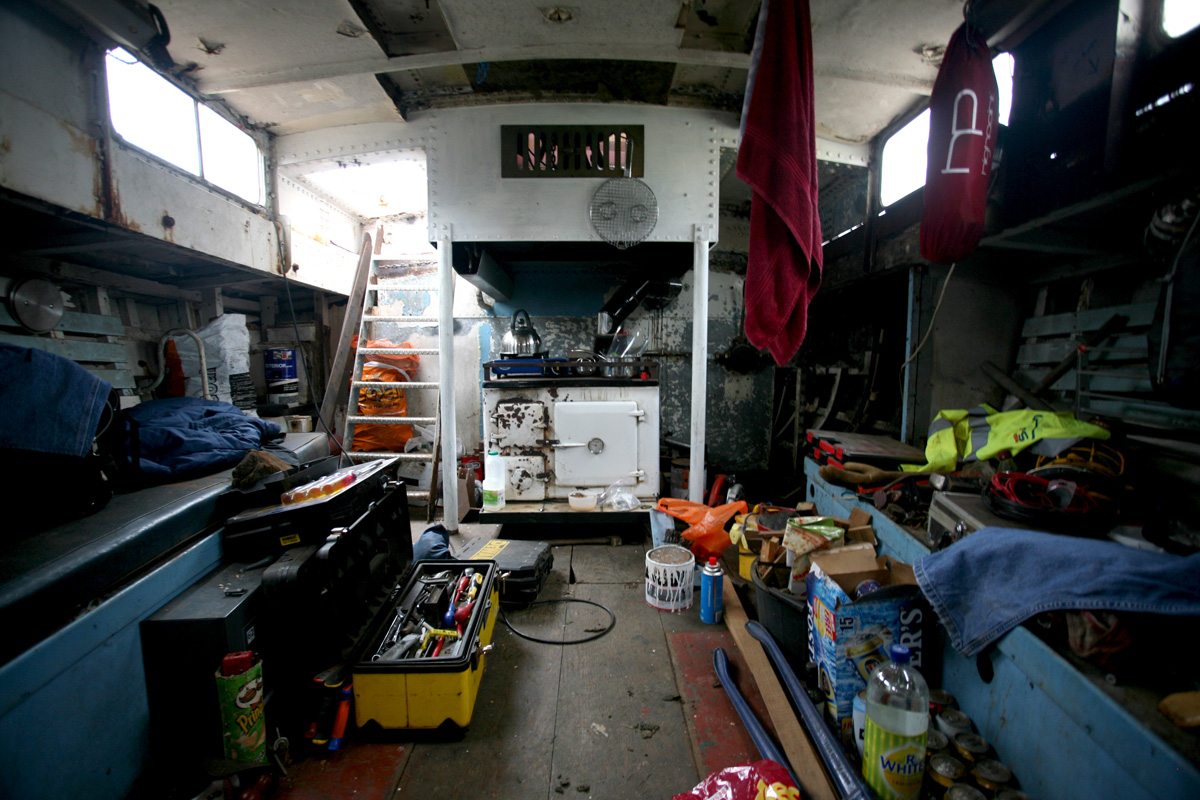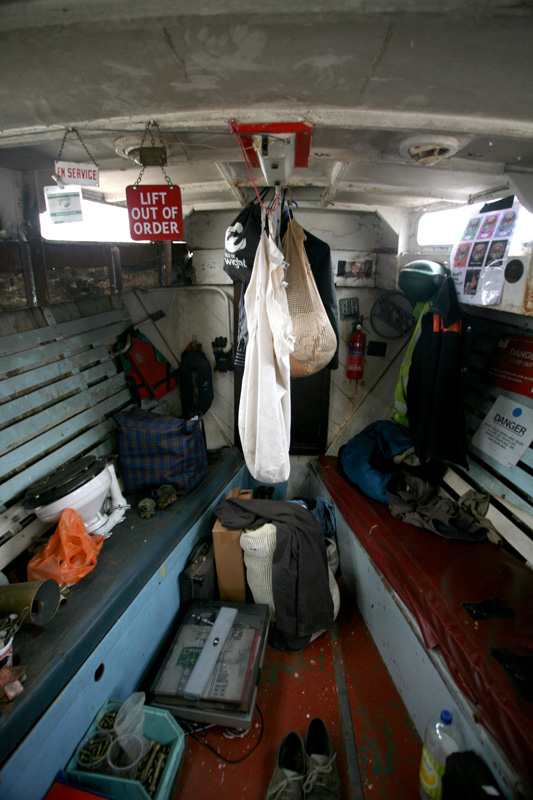 Dave