1966 Harbour Launch (Diesel)
Starting from the beginning….
Back in early 2006 I came across a advert online (boatsandoutboards.com) for a 52ft ex Admiralty Harbour Launch "Project". The price was £6000 ono and the location was fairly local.
Having  a bit of a soft spot for anything ex commercial I emailed for more details and photos.
When I got a reply back it turned out the then owner had bought her direct from the navy disposals agency in 1997 with the intention of using her for line fishing in the channel.
Once he had purchased the boat and made some *tastefull modifications it had rapidly become apparent that as the boat needed 6ft of water to float and his mooring only had 5ft of water except on spring tides that this commercial enterprise was doomed to failure!
The photos I received: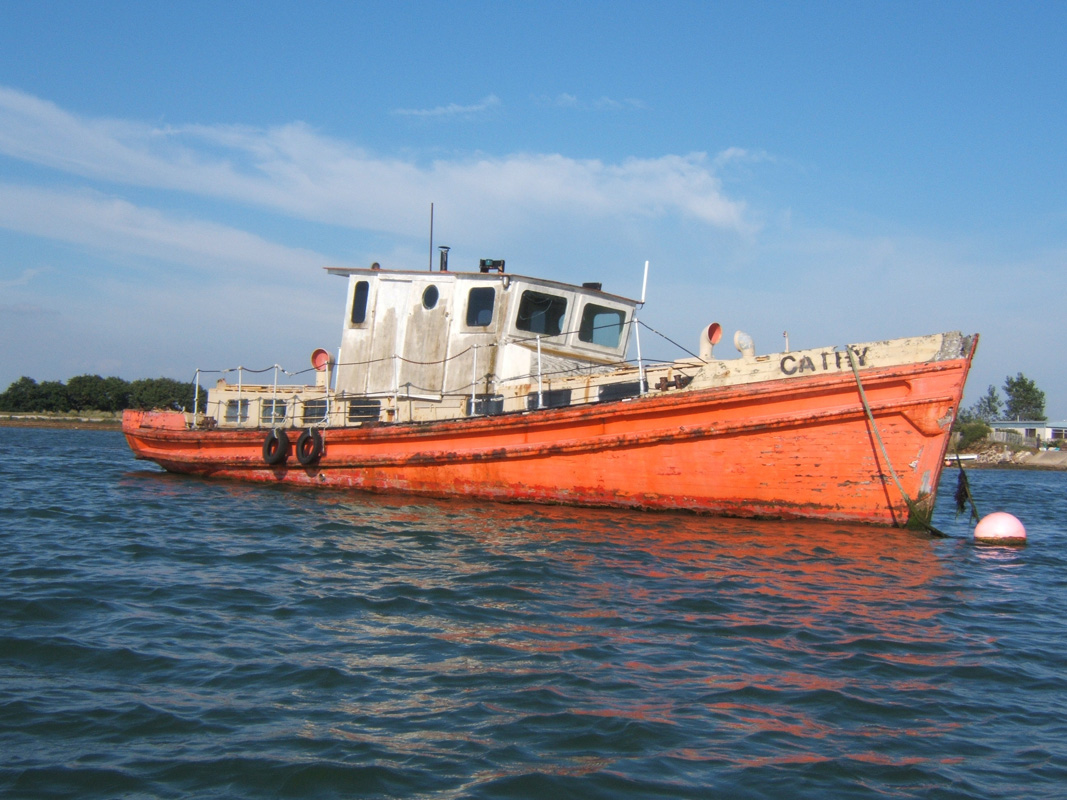 Aft Cabin with Brackets from the towing horse that had been removed: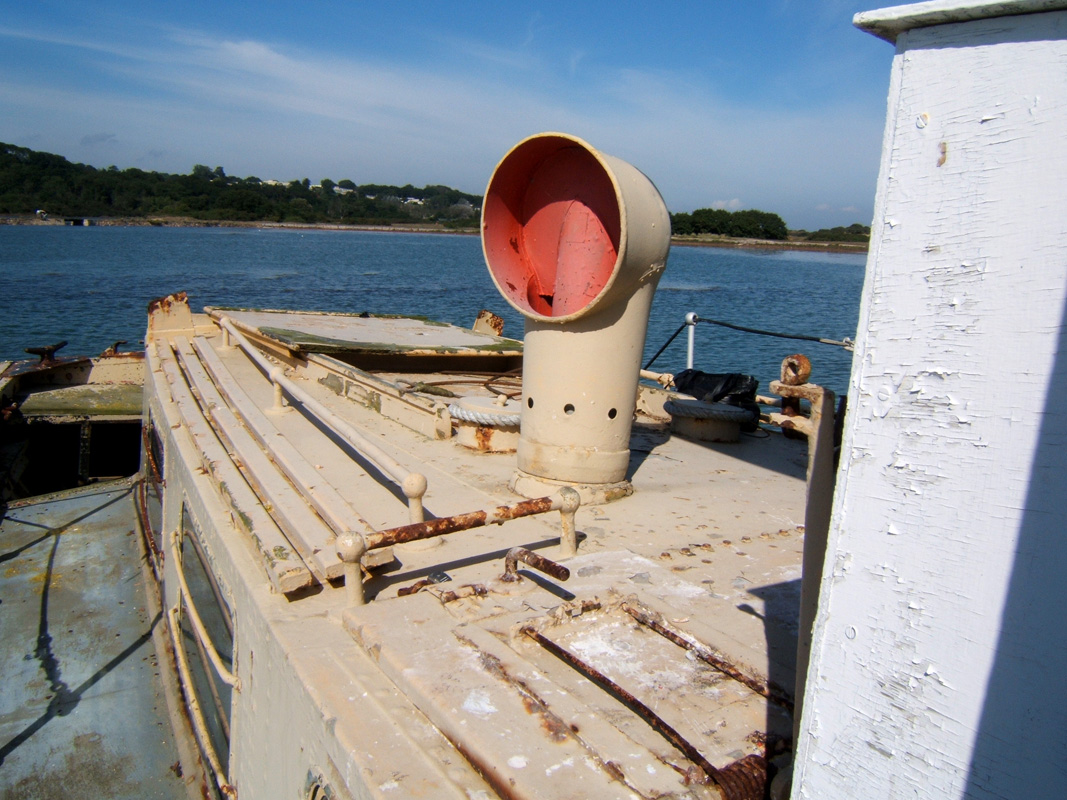 Forward Cabin, the thing on the left is a homemade anchor apparently: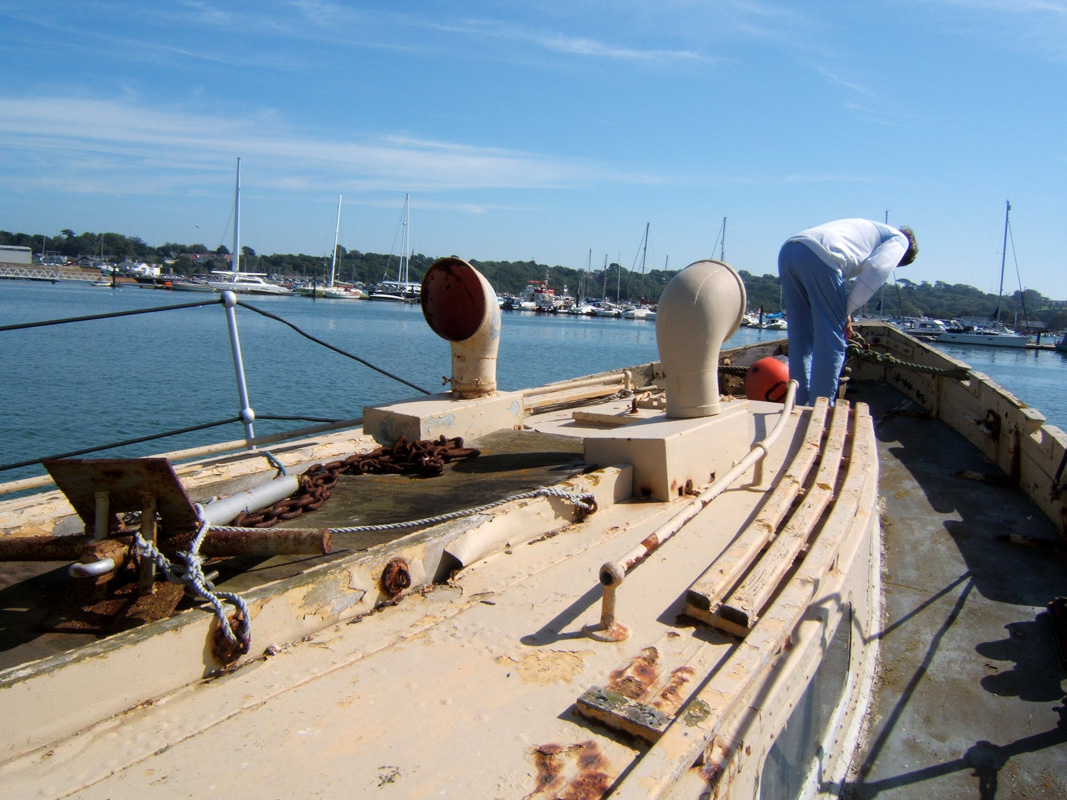 This bit of damage to the bow of the boat was described as the only area that needed repair: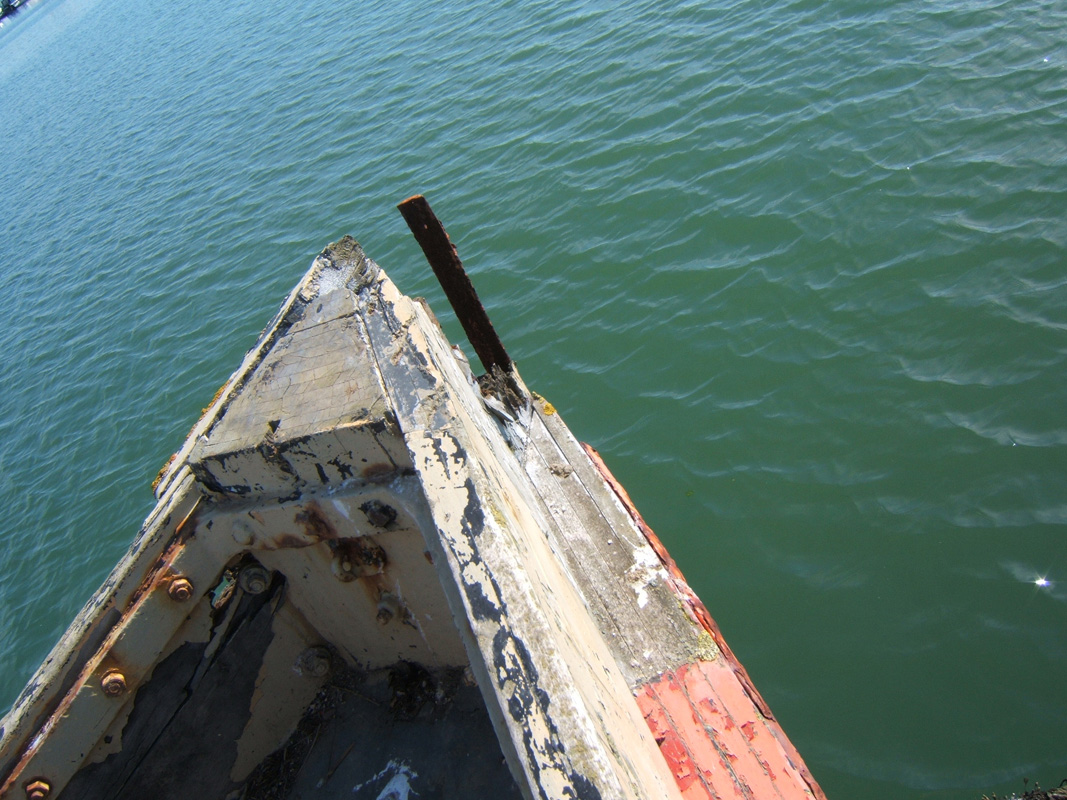 Wheelhouse interior complete with an obsolete decca navigation system whos sattelite had been turned off for years: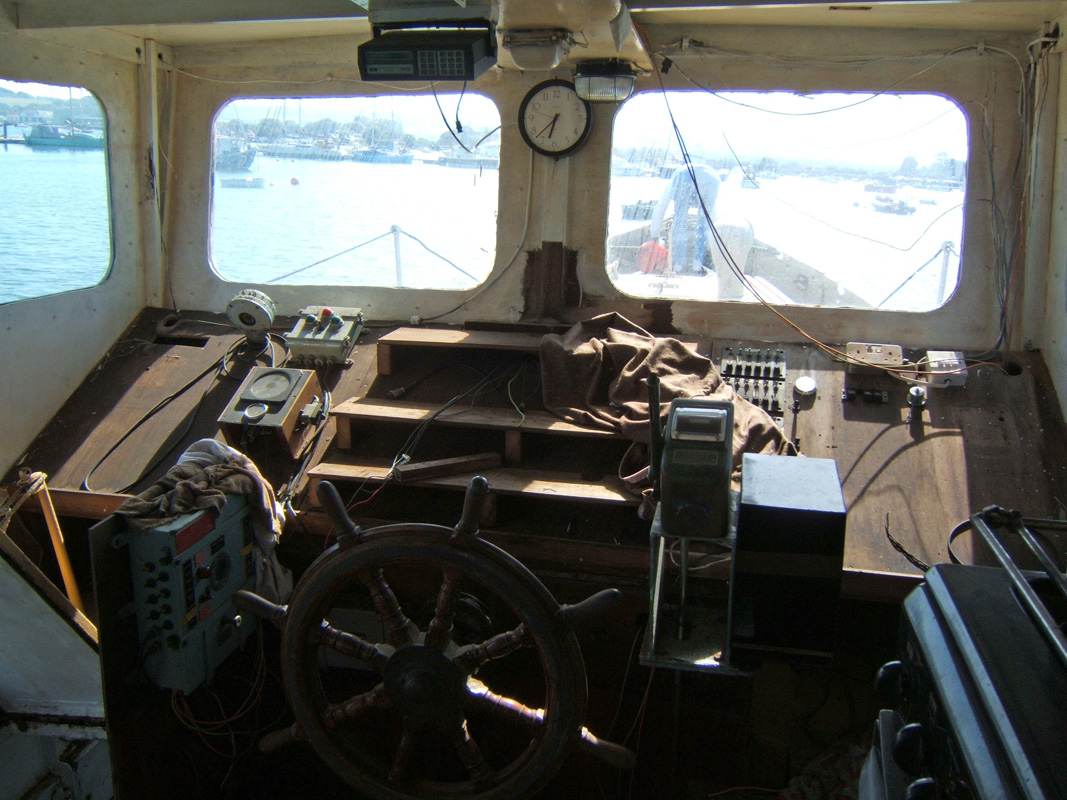 Forward cabin looking towards the bow: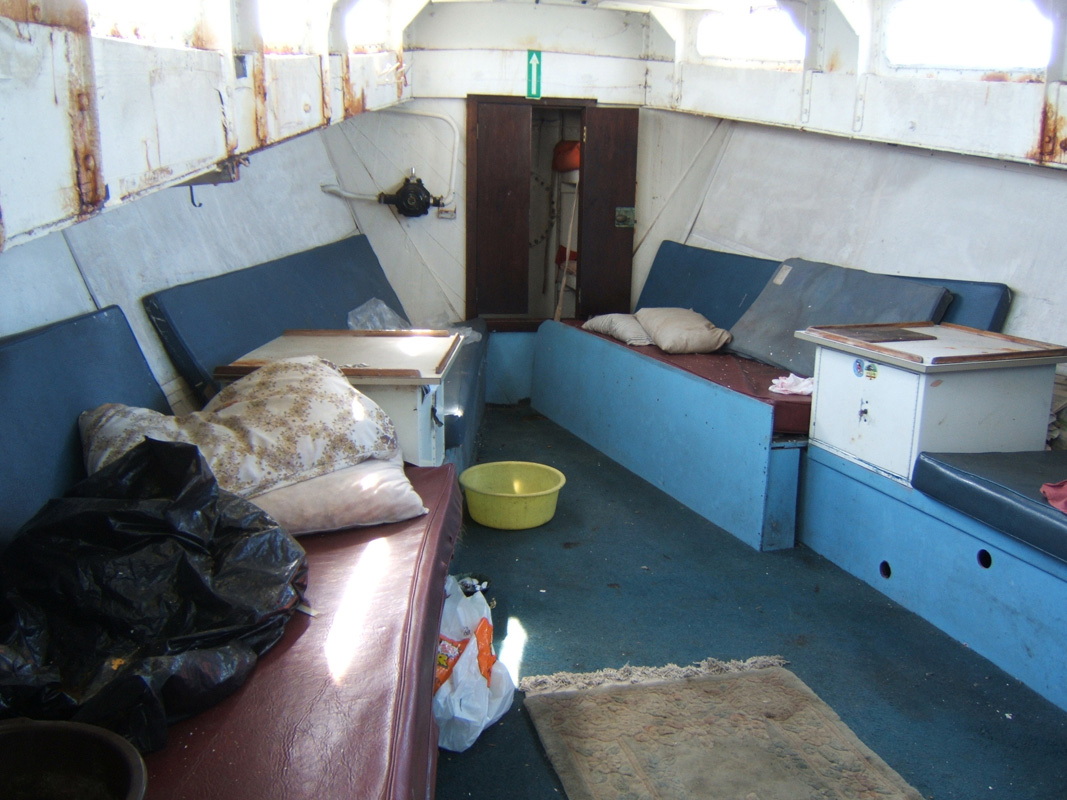 Forward cabin looking aft: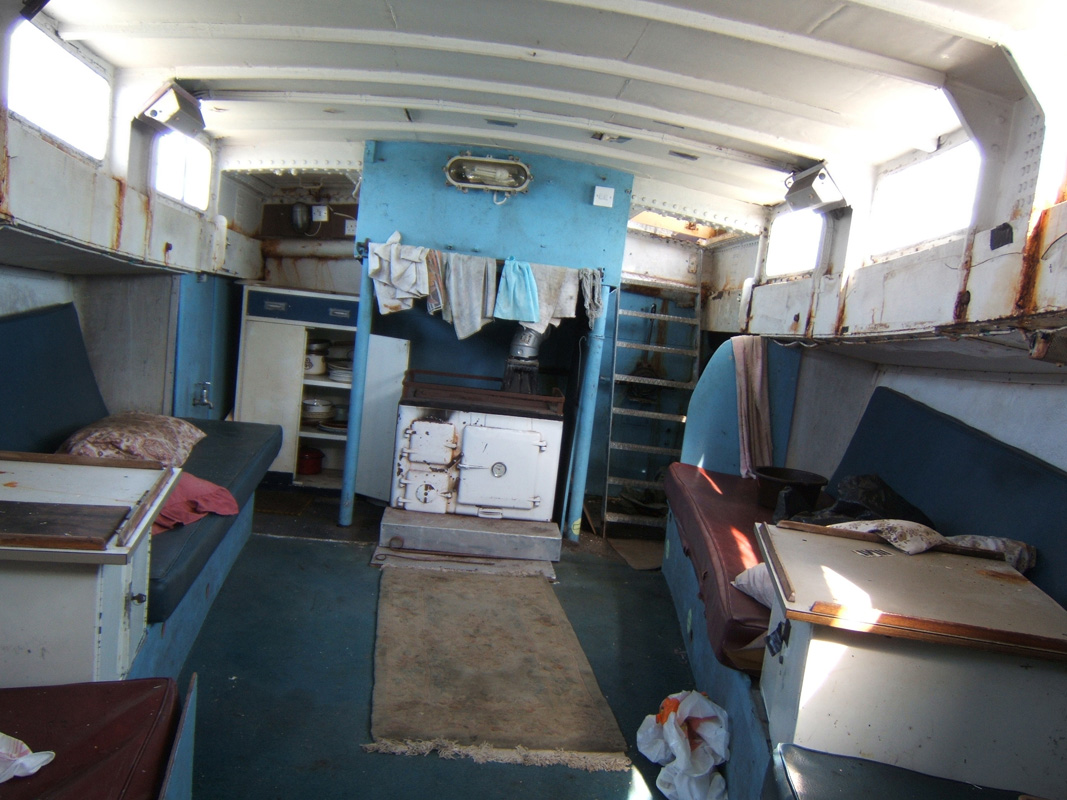 Water tank/galley in the forecabin: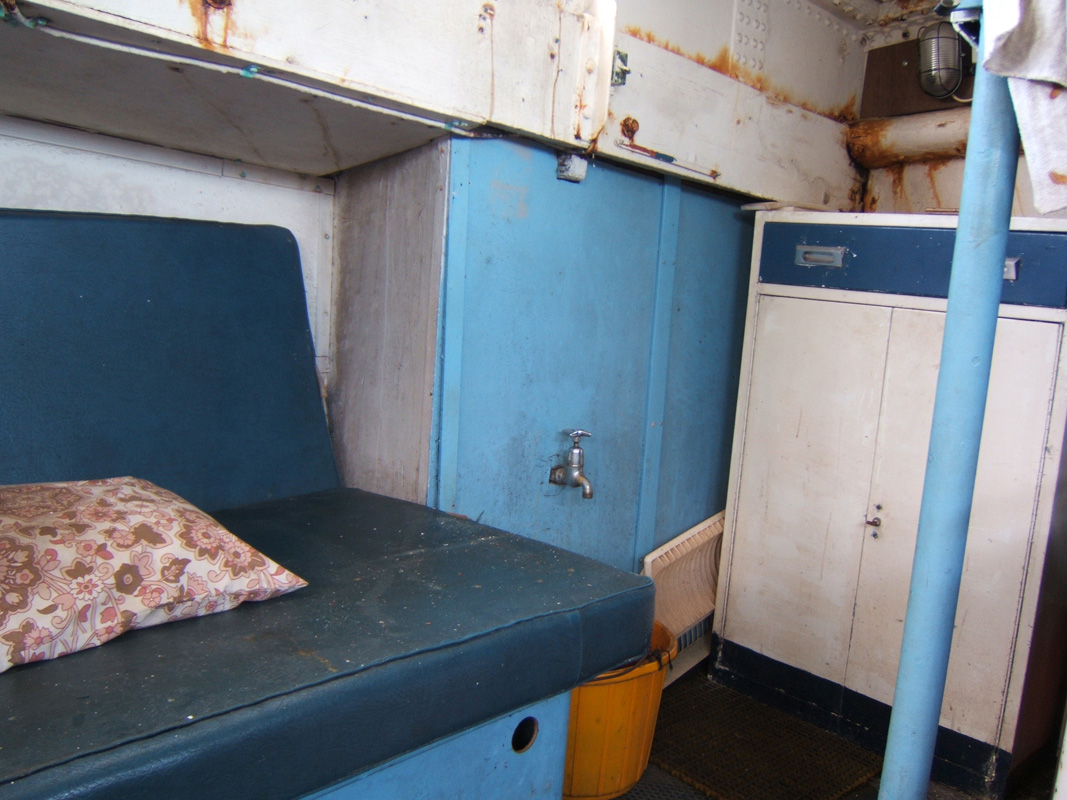 The bit that really interested me – Foden 2 stroke Supercharged Diesel with only a few hundred hours on the clock since a complete MOD rebuild by Rolls Royce: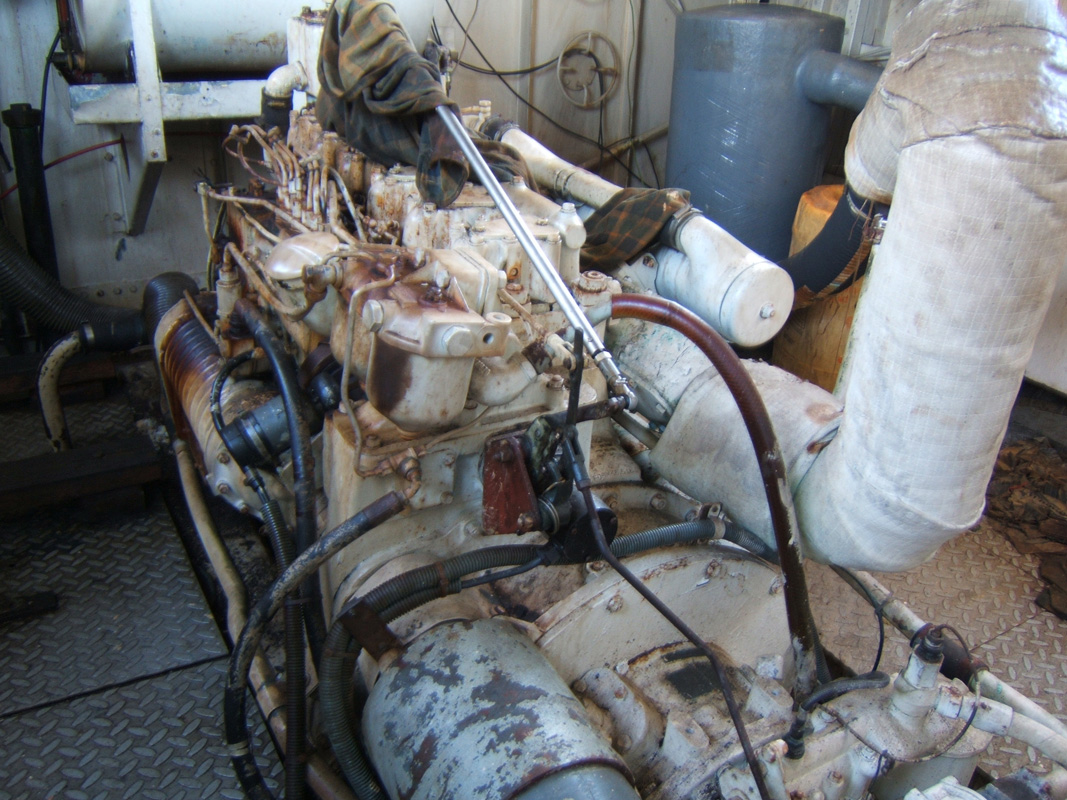 Bollard on the foredeck: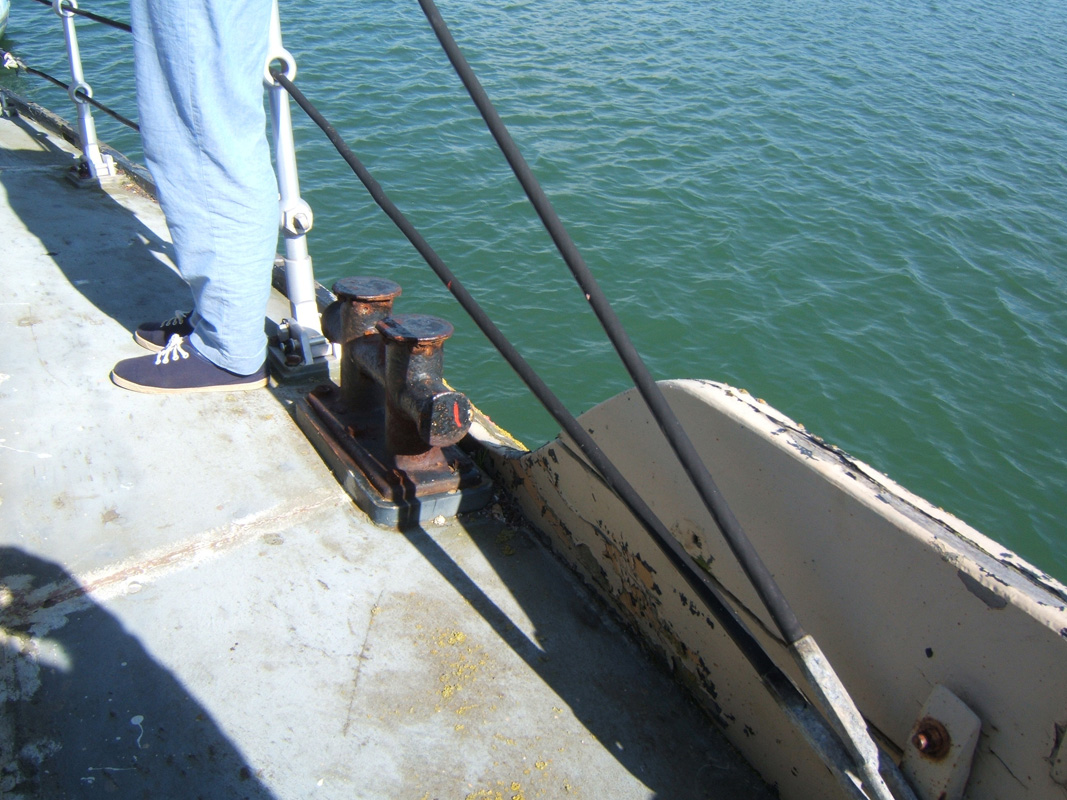 Cockpit: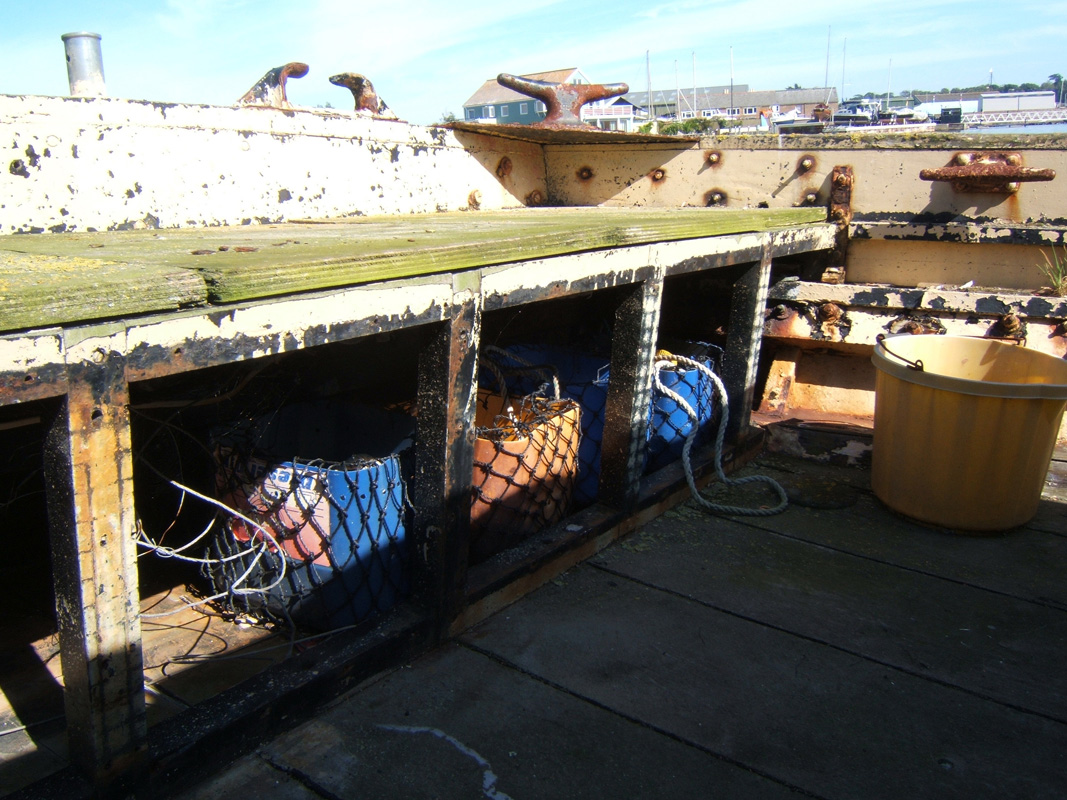 Aft Cabin: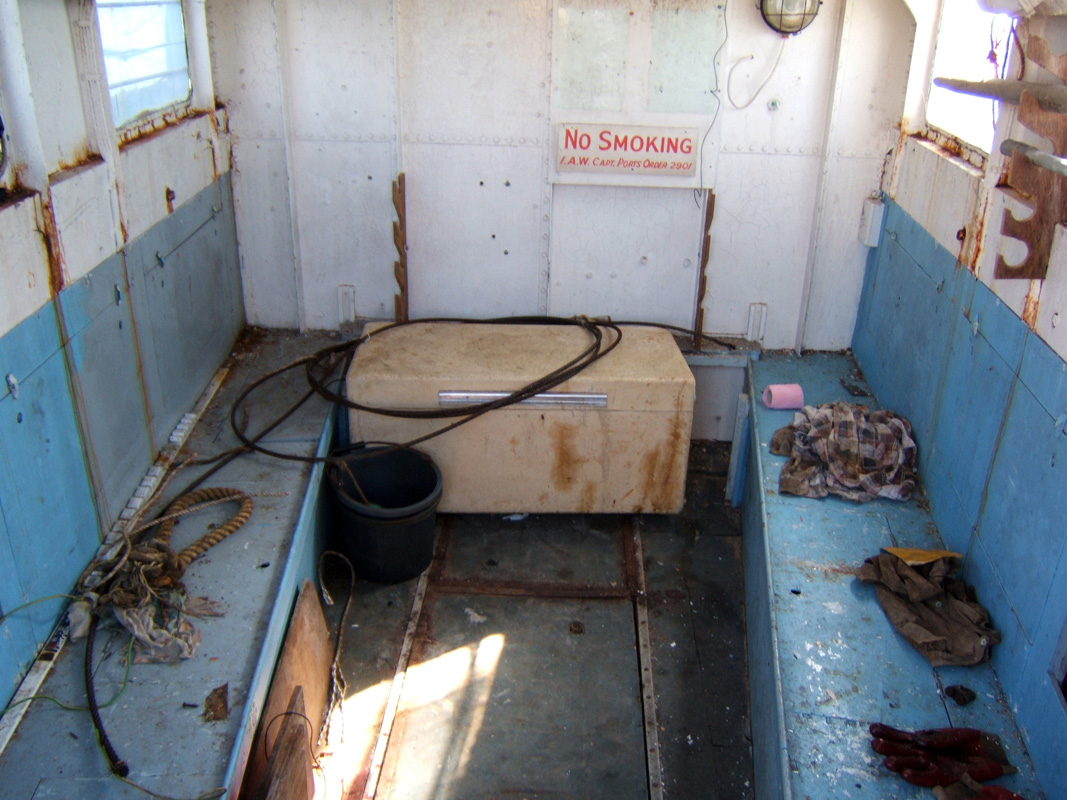 For some unknown reason it was decided to go and view the boat in person – maybe it would be better in reality than the photos?…