Seat Covers & Anto Roll Bar
Brief update on the Red Rebel,
Since I last posted about it The seats repaired and retrimmed by the trimmer at the boatyard where Dave works in keeping with their striking origonal colourscheme. They've come out really well and they are really very comfortable.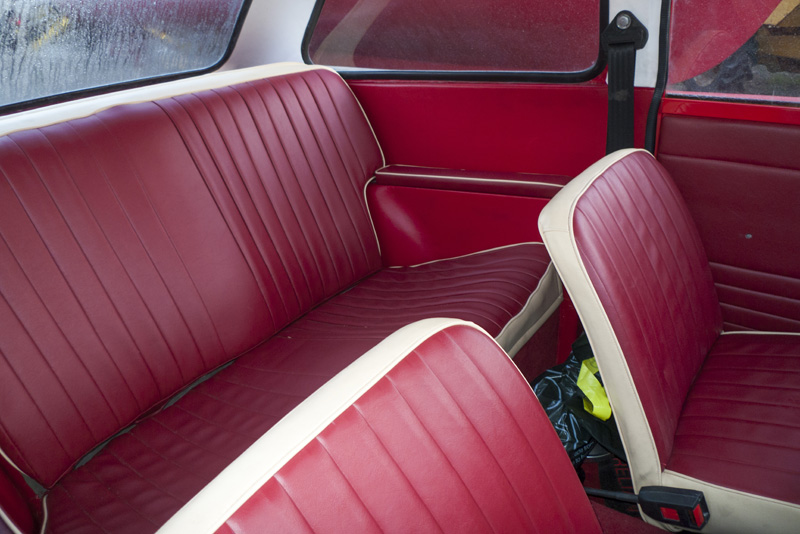 A new set of door cards were made at the same time as the seats. These use plastic backs rather than the original hardboard so they should be far more hard wearing. The door cards are waiting for the final fit which requires another order of weatherstrip! then the handles and trim can go back. If anyone has a decent set of red door pulls we'd very interested (believed to be the same as escort mk1 and Anglia.)  There is also a new set of sunvisors to go in too!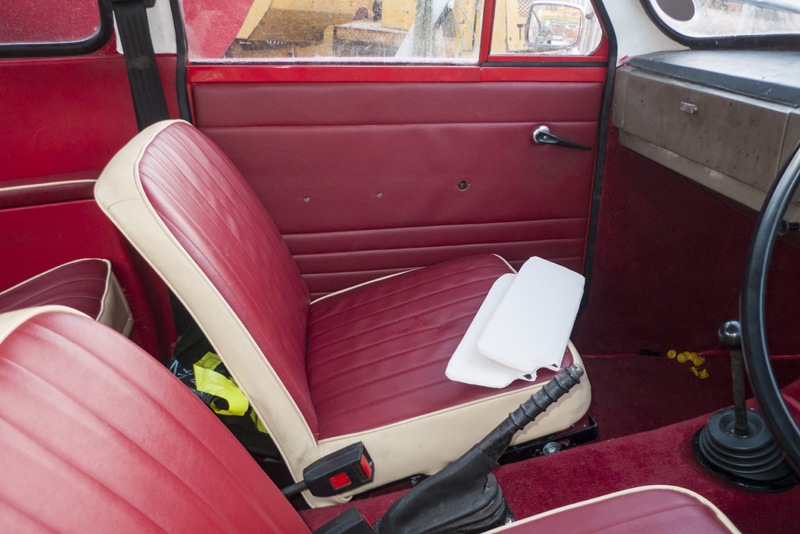 The arm rests are a sightly different to the original spec as they are trimmed all the way round with edging.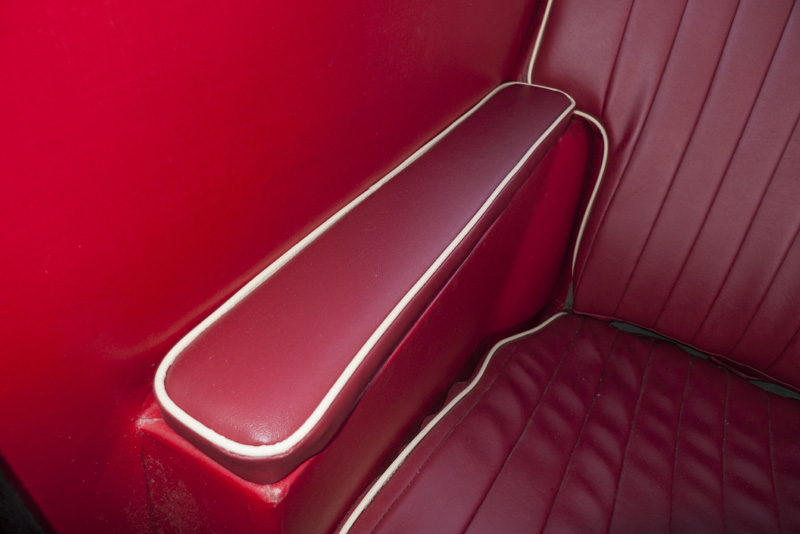 From then Its passed into regular use with Dave using as his main car, it still has the 600cc engine fitted which is now getting a bit tired and is burning a lot of oil, there are suspicions about a rumbling big end and the solex carb has will only fuel it with the choke left on a bit 
. The gearbox has also developed a nasty wine in second suggesting it too will need attention in the not too distant future.
With this in mind I delivered a tidy Low mileage (less than 17k) 850 to the island at the end of last week. This is to act as a bit of a safety net if the 600cc engine finally quits. The 750cc race engine has taken longer to develop than we'd have liked and is currently waiting for some machining; the crank wants a polish and the whole setup needs rebalancing. Other exciting goodies supplied include a Stainless exhaust system and a rebuilt fully synchro gearbox which is going to be fitted with the early type tailshaft (retaining the gear stick position where it is at the moment.) all of which are there as future projects.
As a final activity while over on the island the saloon was fitted with a nice new accessory… a front anti roll bar! this was a bit experimental as we were unsure how much difference it would make or how well it would fit. Photo shows one of the mounts which had just been welded on.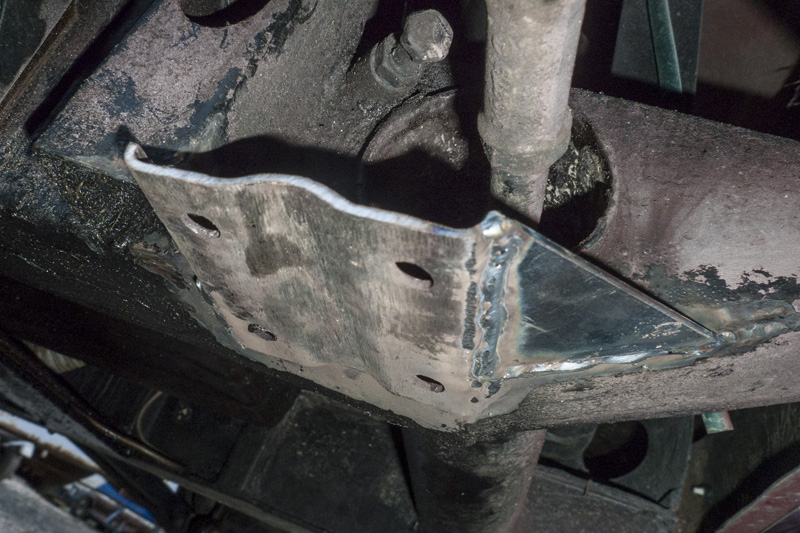 The wishbones already have the mountings for the drop-links so they were a straightforward fit.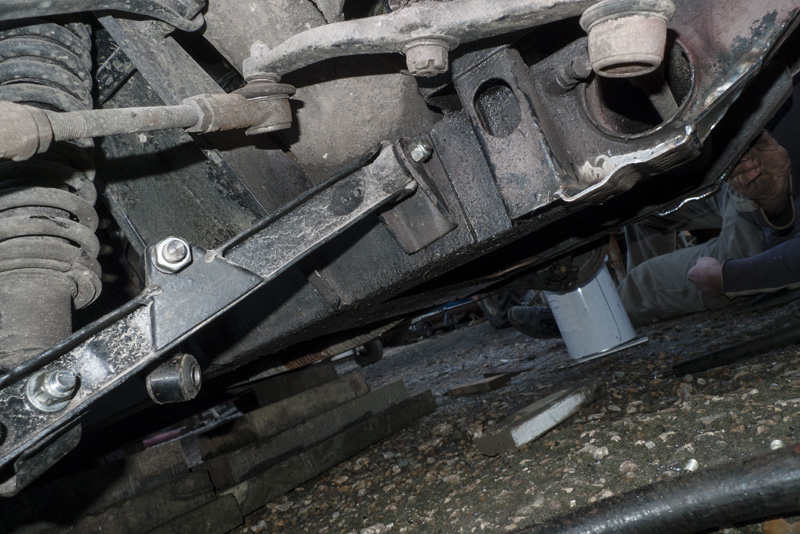 Shown here with the anti-rollbar  in place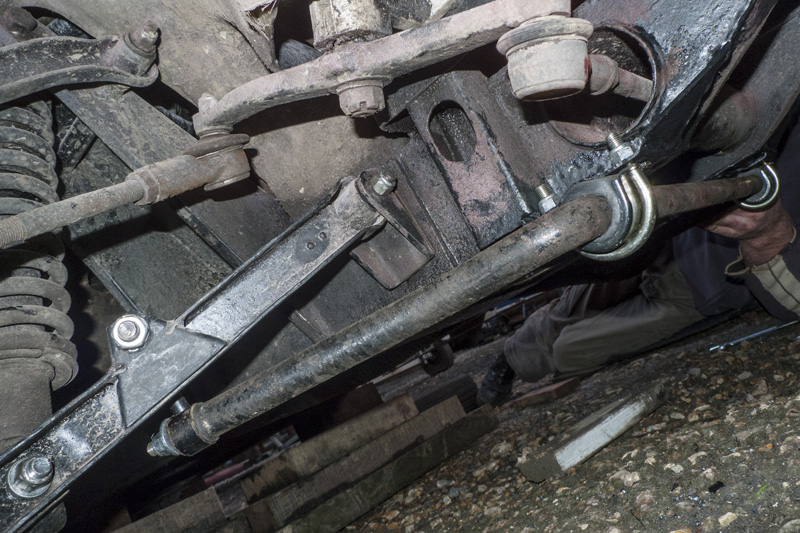 Closeup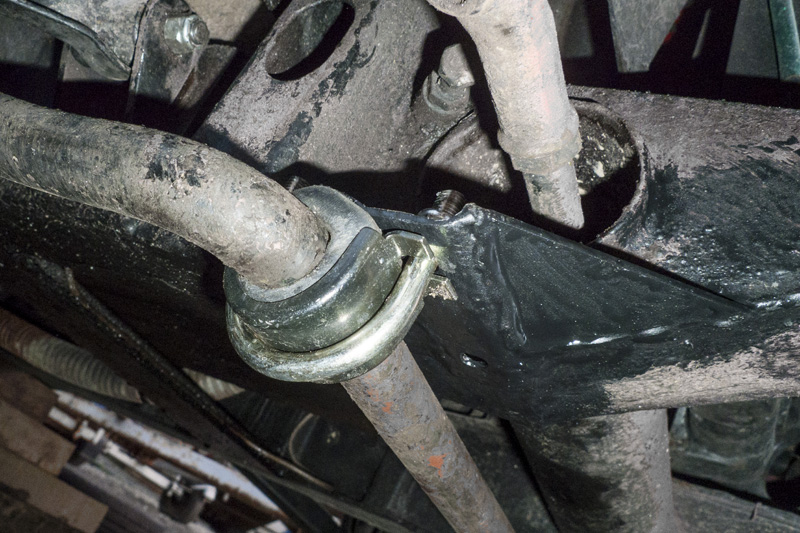 The handling has been significantly improved, there is a substantial reduction in bodyroll particularly when cornering and it has given a real improvement in the handling through sharp bends and chicanes. The improvement is marked and I'll definitely be going for a similar setup for the van as soon as the budget allows. There is a slight downside which is about a 1″ reduction in ground clearance,  possibly something that can be mitigated on the later style chassis (like the van 
)