B Post Rollbar Rot
We the spent some more time digging a bit deeper into the rollbar corrosion problem. Cutting out 2 sections of the fibreglass to expose the good metal.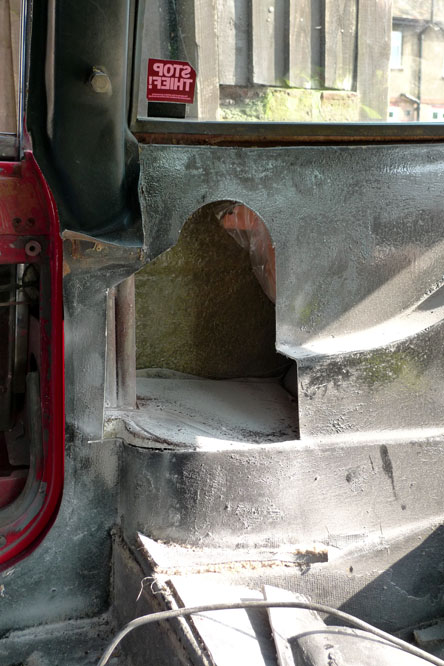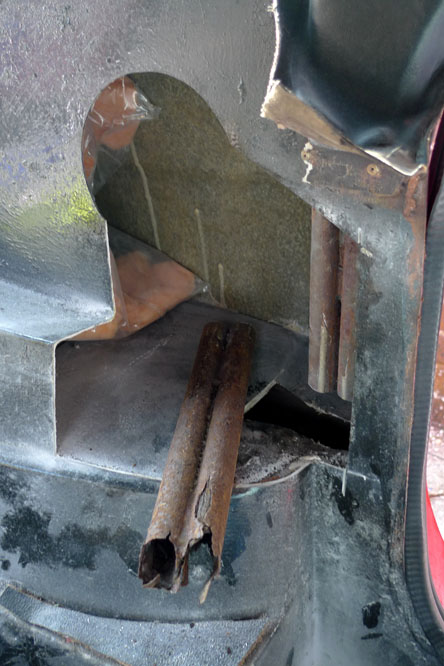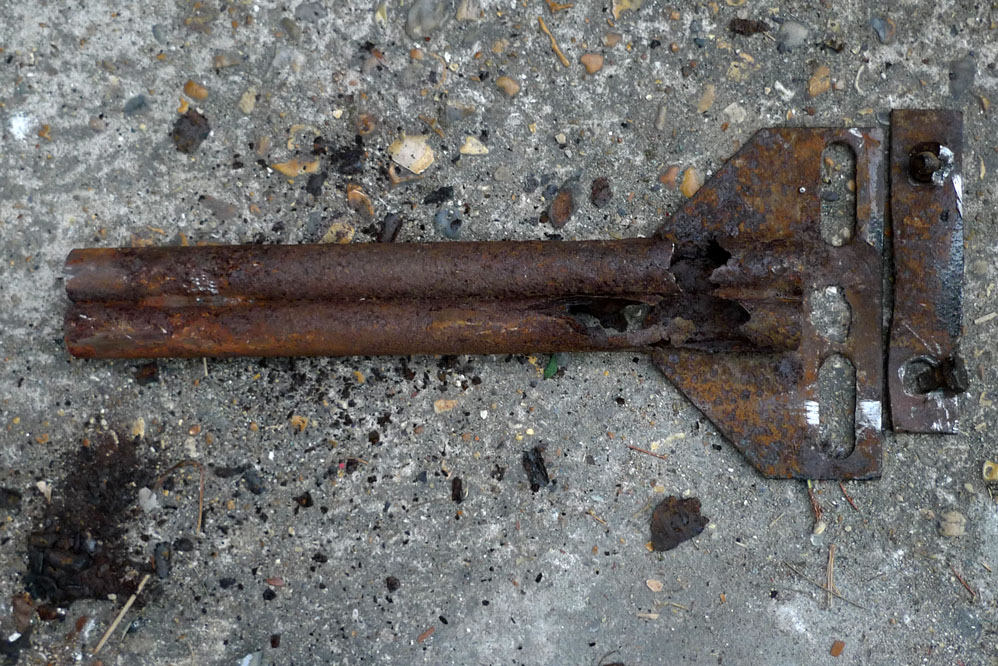 The bottom section of the rollbar went off to the Isle of Wight were Dave was able to fabricate up some replacements, Looking at them it doesn't look like it was ever painted so its not that surprising that this is a common problem! It seems the rust has affected the sills too which looks like another area requiring attention to go on my jobs list.
Rollbar episode led me to re-evaluate the whole chassis condition (which is generally speaking in fairly good order.) Concerned about other little corrosion problems hidden away, I decided for future piece of mind I wanted to to take the body off and make a proper job of the whole underside.
Taking the body off was also an opportunity to do some body repairs to the fibreglass itself, the engine bay shelf on the passenger side is currently steel as part of an old repair its presently solid, but I wanted to put this back to the original fibreglass. It was also a good opportunity to replace the rear section of the engine bay which was missing.