Bodywork Preparation
It would be easy to think that the Rebel Saloon was loosing out with the current efforts being put into the van but we've still found time to do some work on it.
These are a few photos last year when we were sanding, filling and faring the bodywork and repairing stress cracks before paint.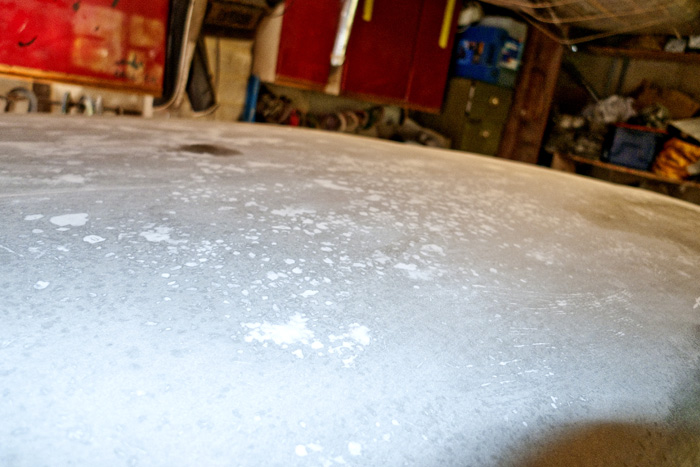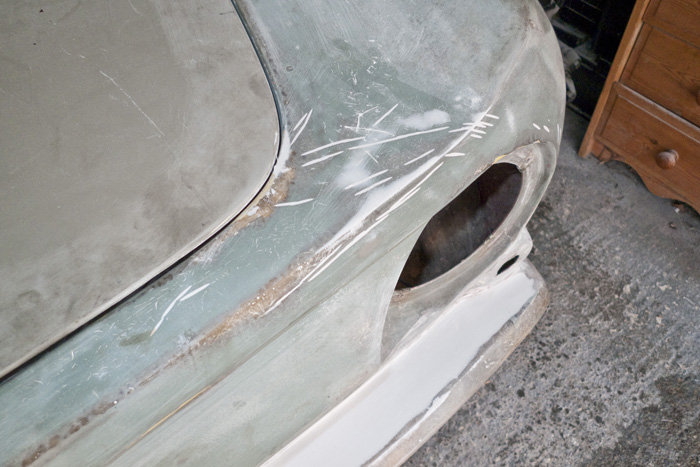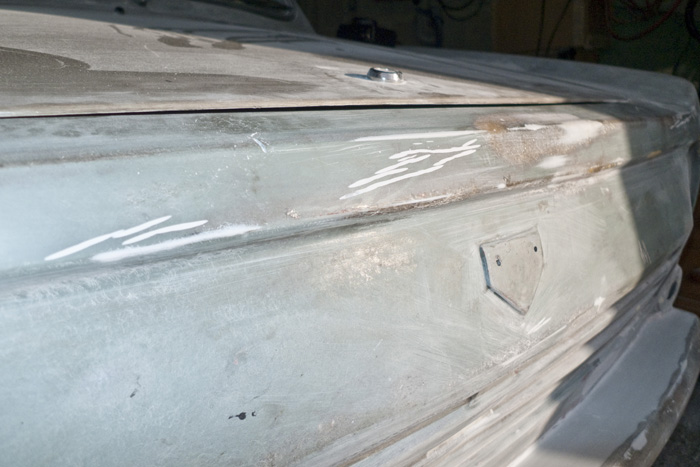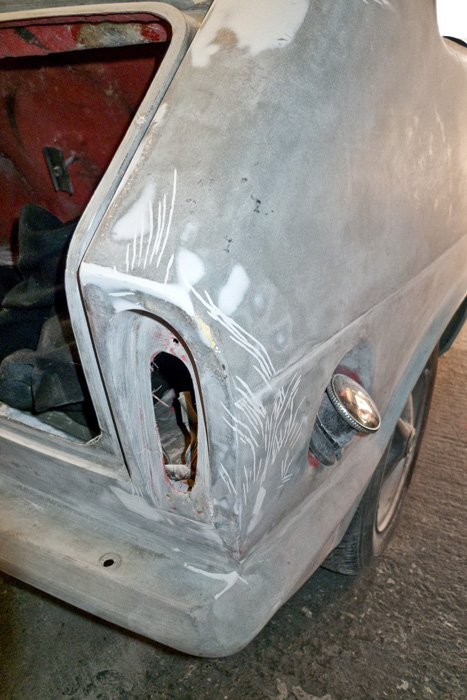 More recently we trial fitted the original doors. One had a major chunk removed where the scrapyard had broken into it. The other was cracked around the mounting holes for the hinges and on both the joins between inner and outer moldings was weak. Repairing the original doors was preferable to keeping the regal ones as they have different door card styles and would always have looked a bit wrong, the regal ones were also not that good a fit and required lots of shimming to get them to sit right.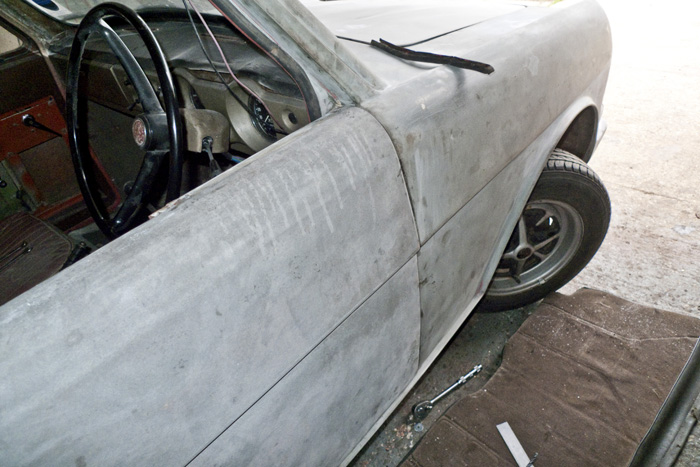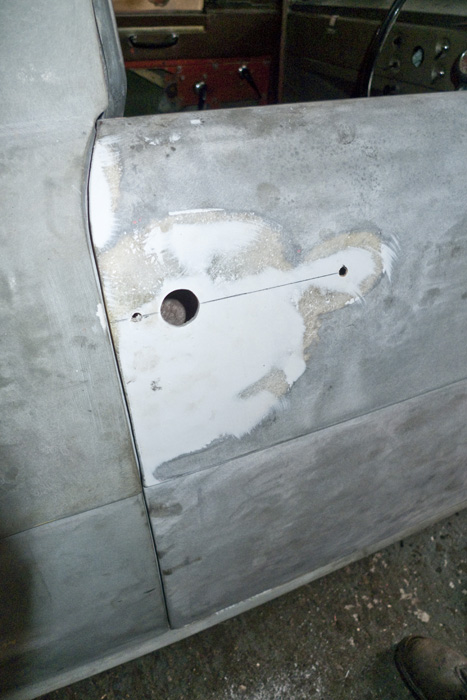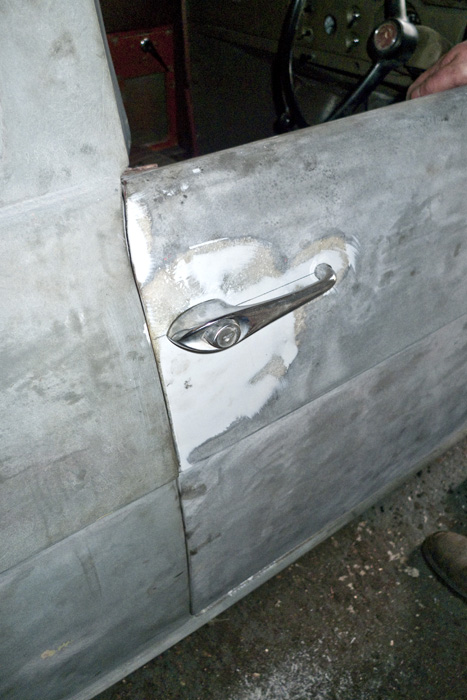 The door frames have also been repaired. Dave spent long hours welding up good ones from sections cut out of several rusty spare sets. The ones that came with the Rebel were very rotten and were preventing free movement of the window glass.
We have removed the opening quaterlight windows, this a compromise as the seals are no longer available and leaving them would have meant that the car would leak ruining the new carpets (still to be fitted.) As its a car that will be used regularly practicality is over-ruling originality here!
Repaired frames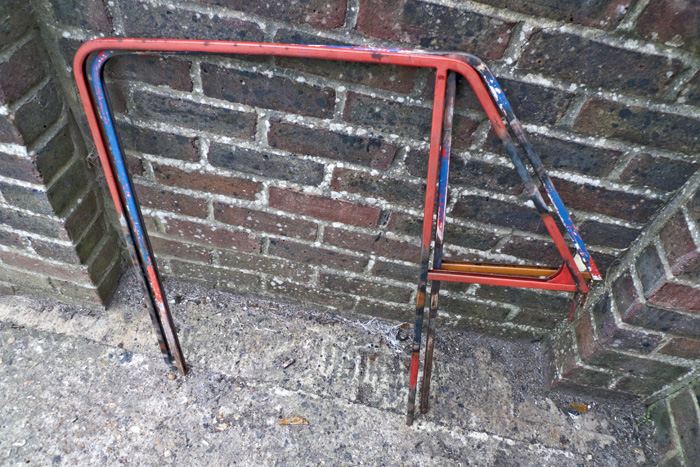 Coparison between old and new style quaterlights: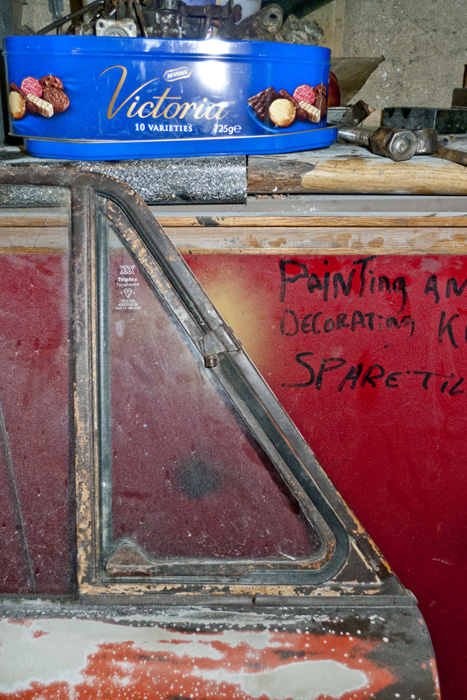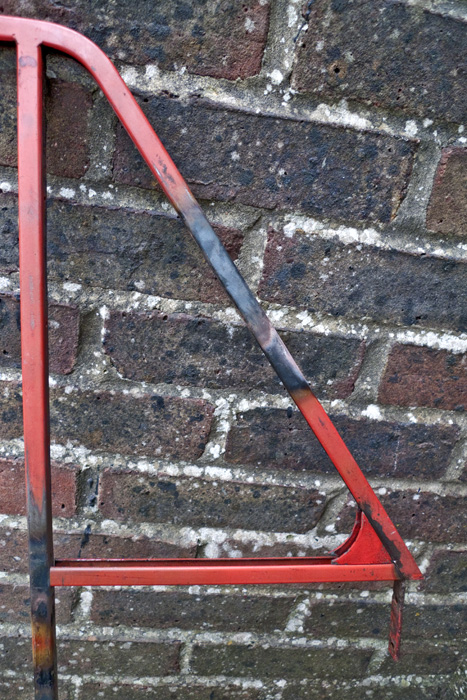 The new quarter lights will now use larger panes bedded in on silicone, We've used this in the past on the Scimitar rear hatch and it works very well.
The frame section at the bottom unbolts to allow the Quaterlight pane to be fitted from below, before the frame is dropped onto the door moulding
Trial fitting: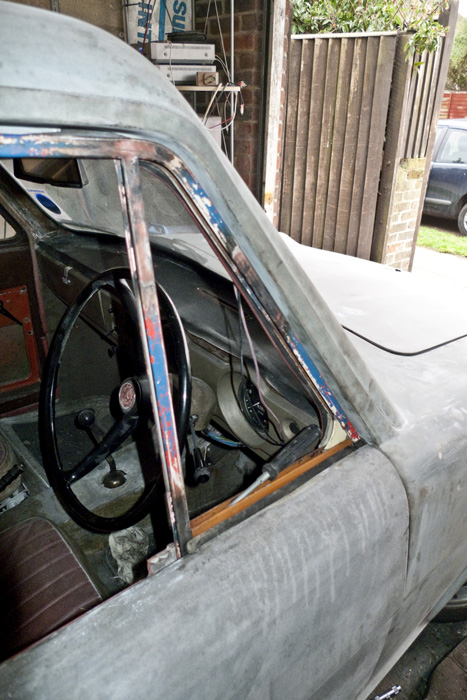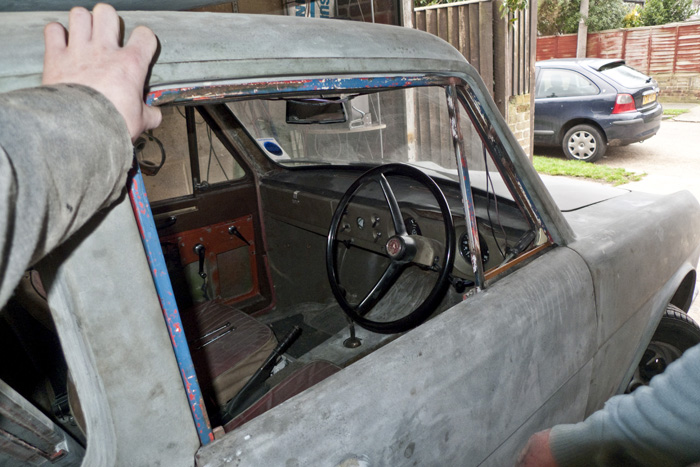 We are hoping that the top frames should be a decent fit and when painted up should be at least as good as the standard that reliant managed, if not hopefully a bit better.
The plan now is to move the Red Rebel back to the Isle of Wight for painting when the weather has improved…