Now MOT'd
Spent the morning getting the blue Rebel MOT'd and have now clocked up 20 (painful) miles…!
Early start… our first attempt to reach the test station resulted in us heading back home having only covered a few hundred yards!  The Zenith carb and 850 engine combination proved to be un-driveable…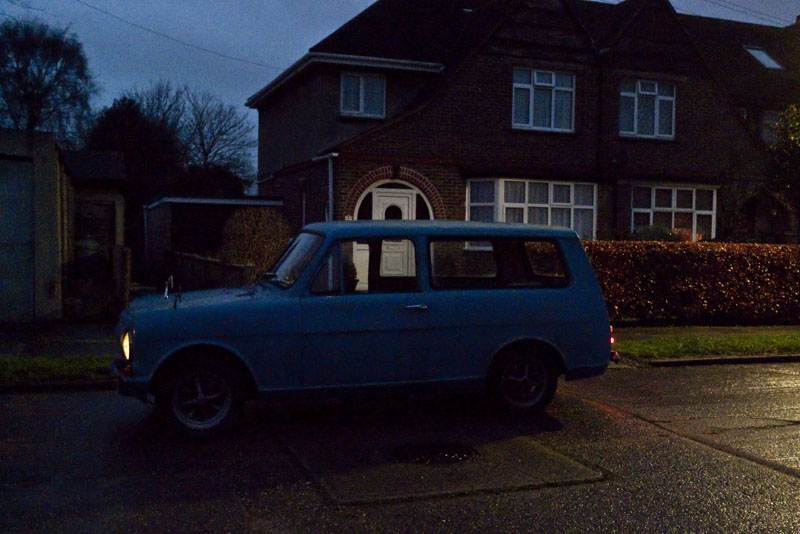 After spending some time swapping Jets over we finally made it to the test station.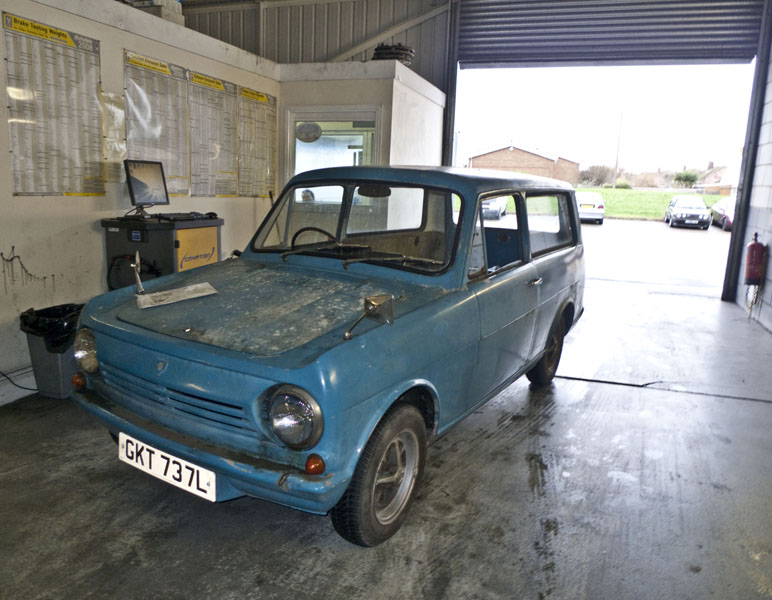 It passed, with a few advisories: Bit surprised about the wiper blades as they were brand new, most of the other points were quite minor so all in all very pleased.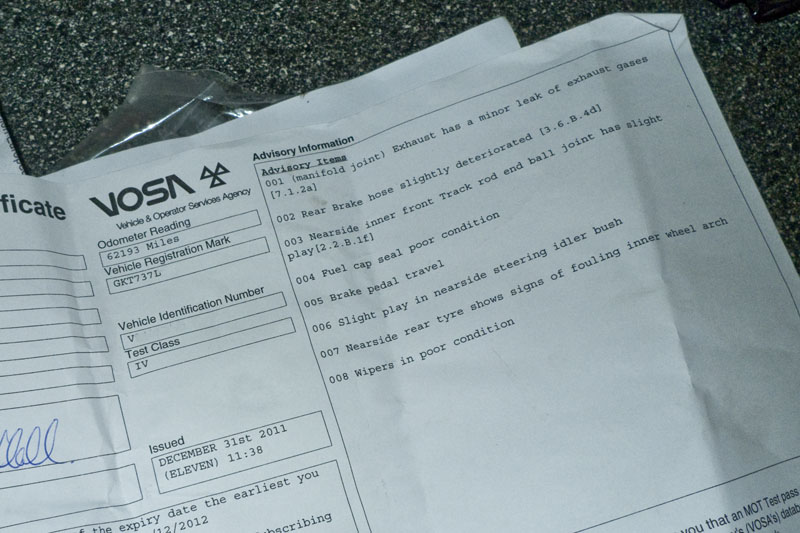 A few photos of the van taken on the way home, (wheels, tyres, starter motor, battery and petrol filler neck are on loan from the red rebel!)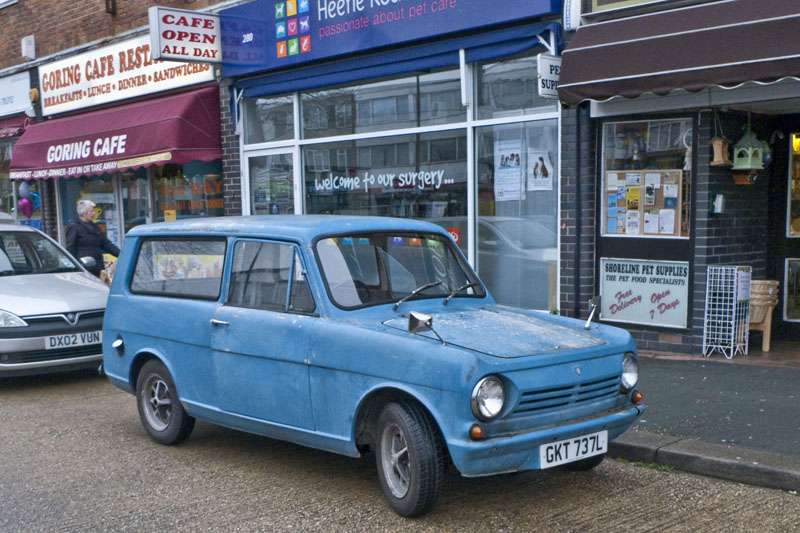 Tools and assorted carb's in the back, In total we stopped 4 times to attend to carb issues, Accelerator diaphragm burst resulting in changing it for a spare perished one and disconnecting the operating cam – made for a slightly gutless drive home!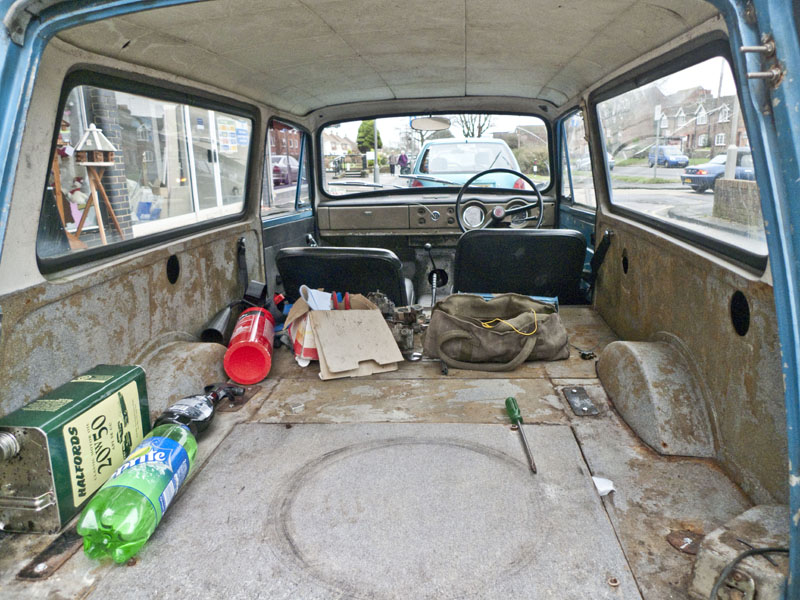 Front view, note the slightly improvised choke cable… This rebel came with two windscreens- both were scratched but we've swapped for the spare as it is at least usable! New windscreen seal fitted too.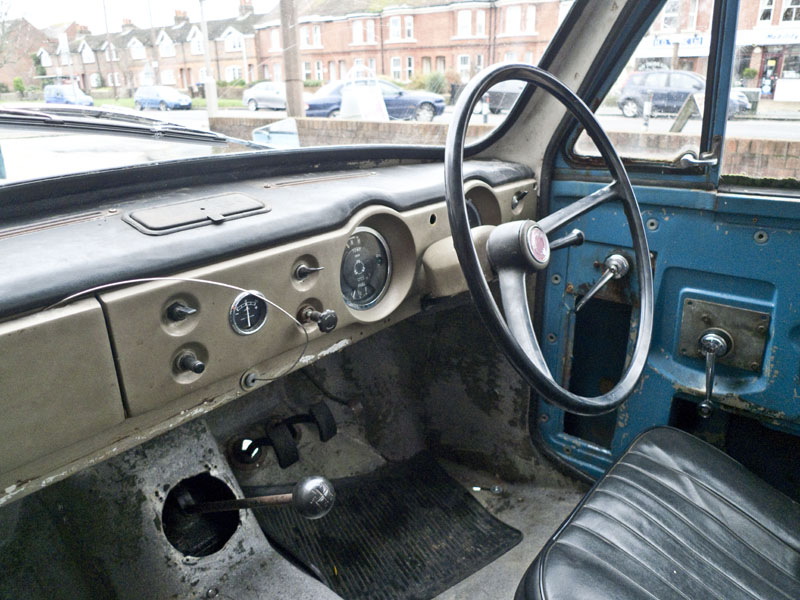 New seatbelts, these take some getting used to compared to modern inertia types!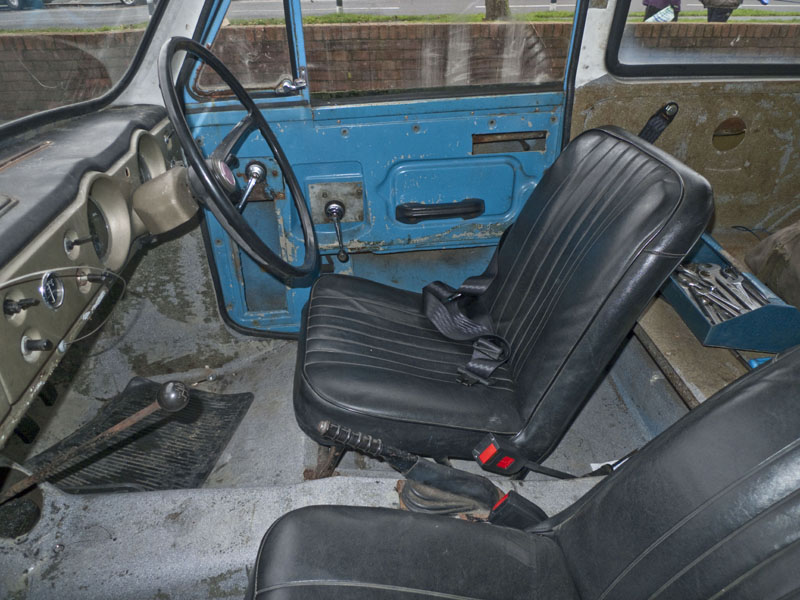 Rear door, Hinges have been repair'd and a temporary doorlock striker plate fabricated up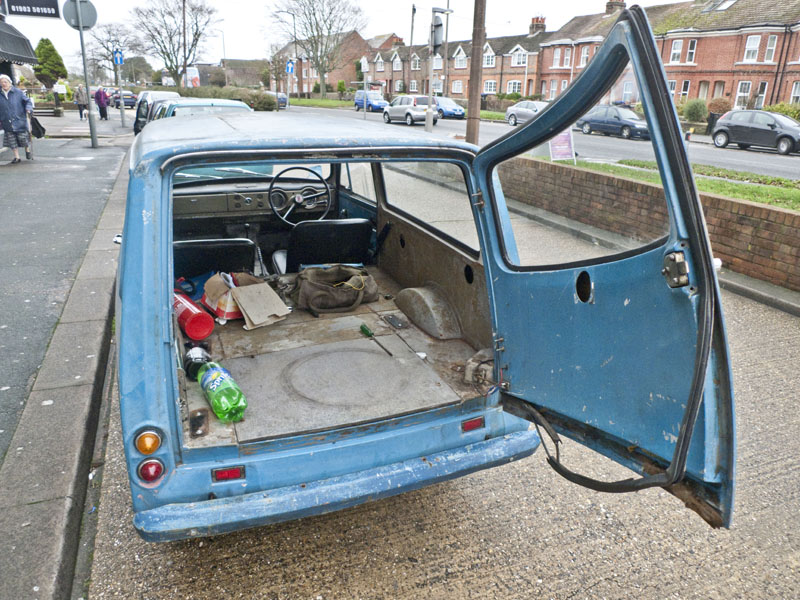 Theres a very short video of the journey home here: http://youtu.be/08X5PSxSflY
There a few bit still to be done – Tax class needs changing which will have to wait until after the bank holiday, Its currently registered as a Disabled Vehicle, Needs a SU carb to suit the 850 engine and possibly a 850 distributer too instead of the 700/750 items currently fitted. Engine front-plate still needs proper feet making up. The LUK clutch ultimately destined for the red rebel which is currently fitted wants swapping for a standard one which is on order along with a new starter, a proper choke cable would be nice as well as a new wiper switch so the self-park
feature actually works!. All that should make it a bit more usable.
After getting those bits done we'll probably make up some panels for the rear to turn it back into a proper Van and sort out the other bodywork bits. Major suspension/chassis overhaul is not a current priority and will happen in the longer term.