Making a new wiring loom & more
A few weeks into the GTE rebuild and Progress had been made making a new front loom, dash loom and connections to the fusebox. The rear loom was reused fro the time being. We have also fitted a new stainless exhaust system laid the front brake pipe sections & copper clutch pipe, repaired the front nose supports, painted and refitted them. Also we rebushed the steering column fitted a steering lock with ignition as well as fitting the dash.
I took a few photos on the way, nothing spectacular but they help to show the progress.
Wires being laid for the new loom,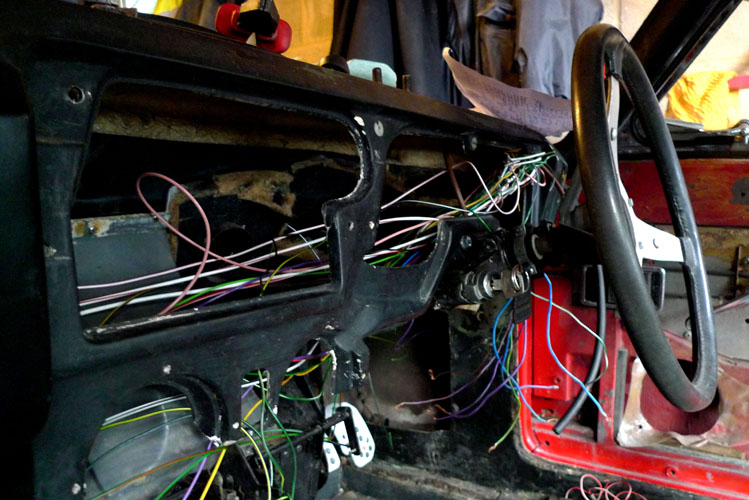 Refitted pedal box which had been messed about with by a previous owner has now been put back as it should be. Boy racer pedal covers will go at some future date.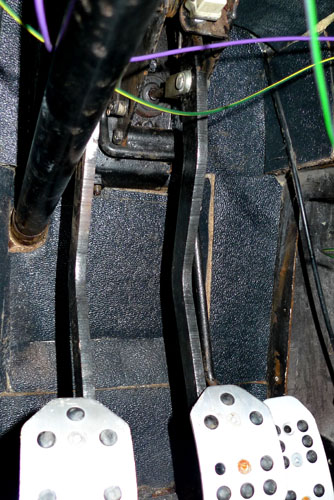 Running the new cabling for the loom: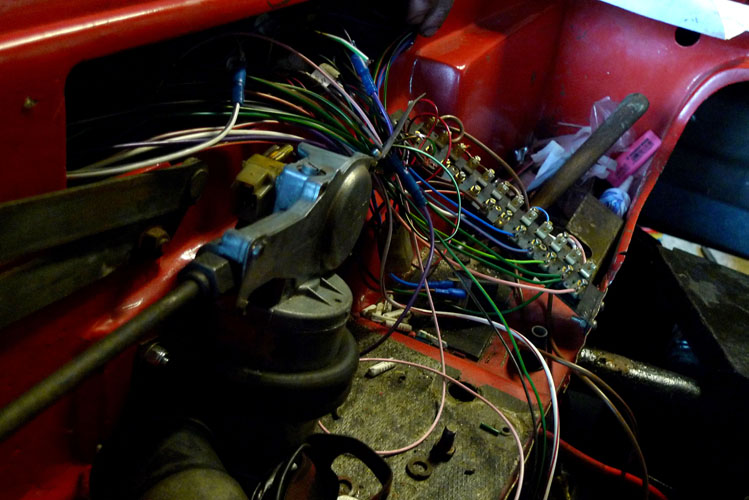 Fusebox close up: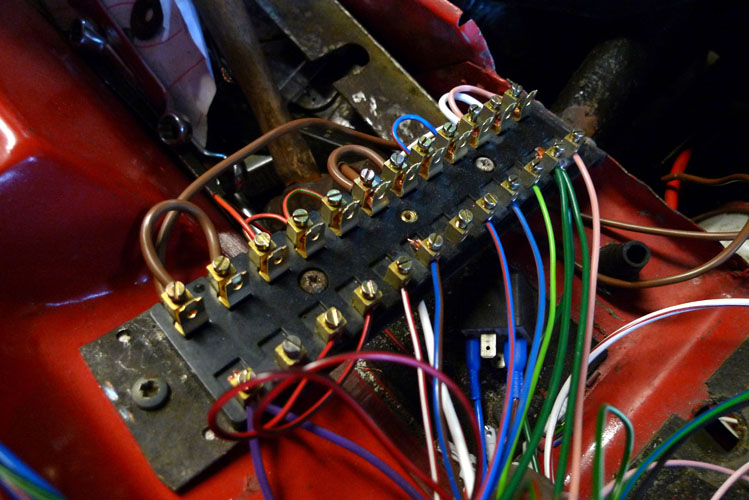 Front nose sections after fitting, With old radiator which has now been replaced by a new one.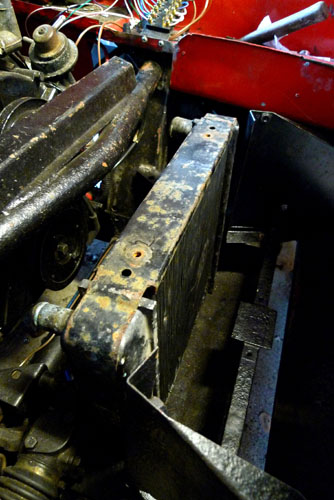 New brake lines made in cupronickel: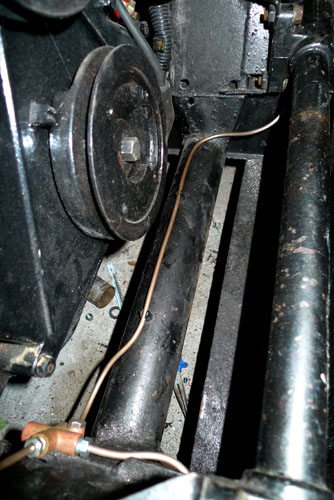 Connection to servo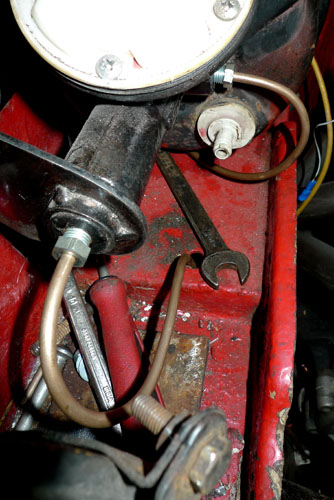 Once the electrics were laid out they were fitted with connectors and then removed so they could bey made up into looms, To help to keep things simpe in the future the same colour scheme wires as appear on the wiring diagram were ordered from Auto electric supplies AES LImited.
New front loom: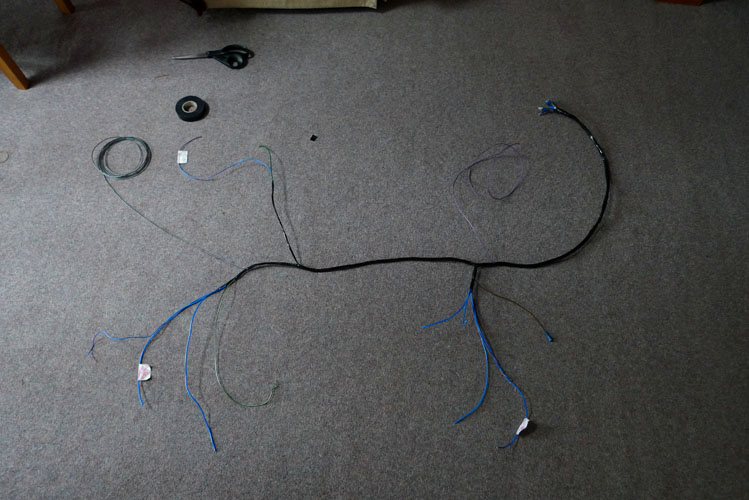 New main dash loom,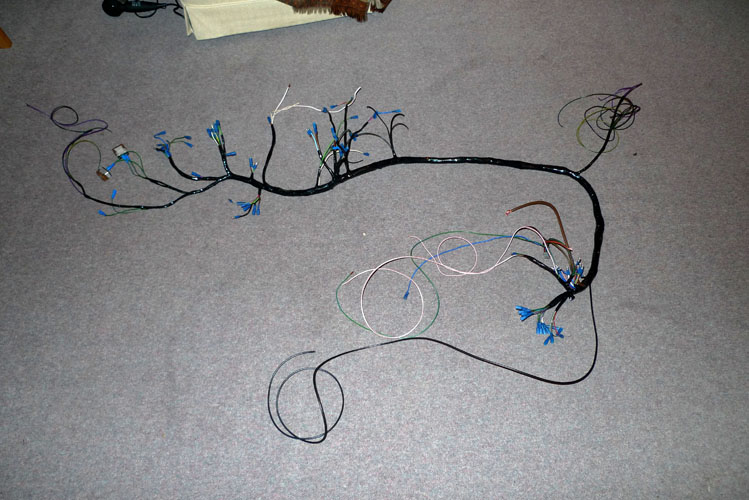 Ready for fitting, Fusebox end has been wapped up in film to protect the terminals as its pulled into place.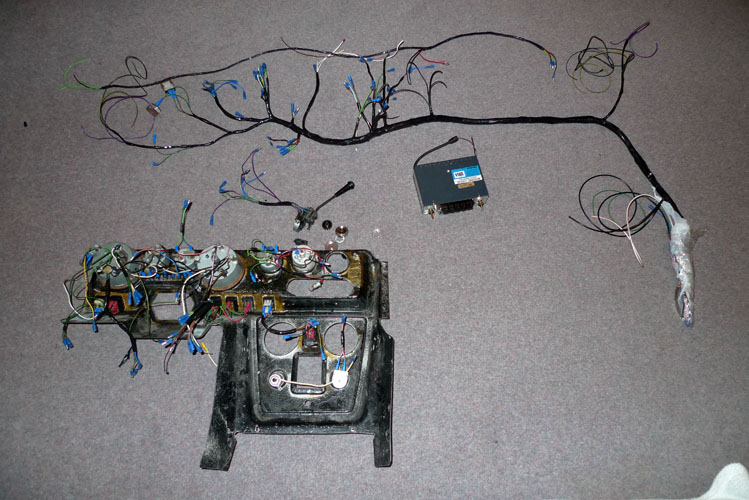 Fitting: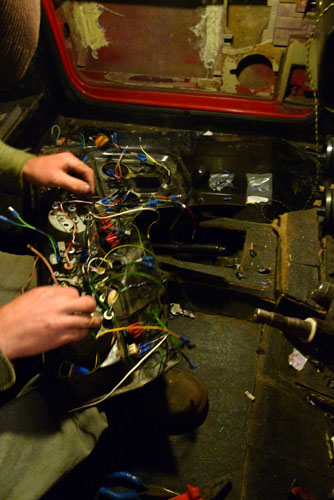 Loom in place, also shows new repacement steering lock that cam from an Mg midget 1500 and is a perfect match.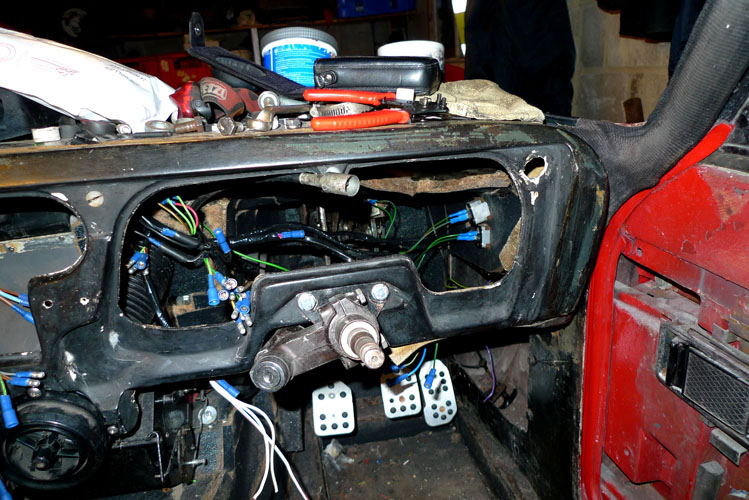 Dashboard on: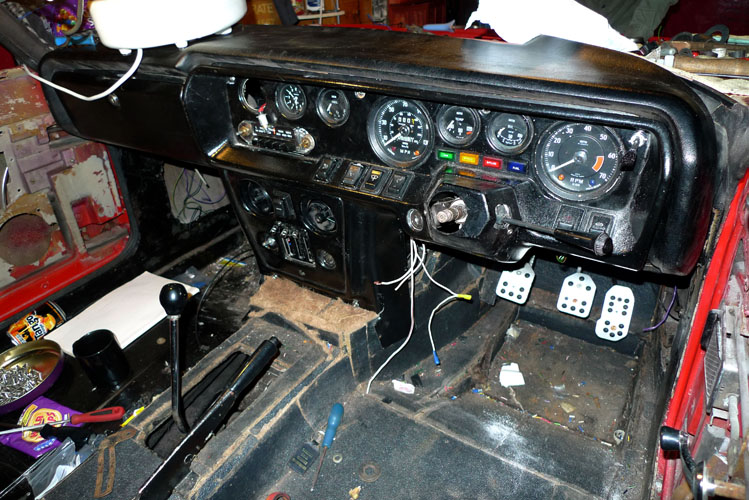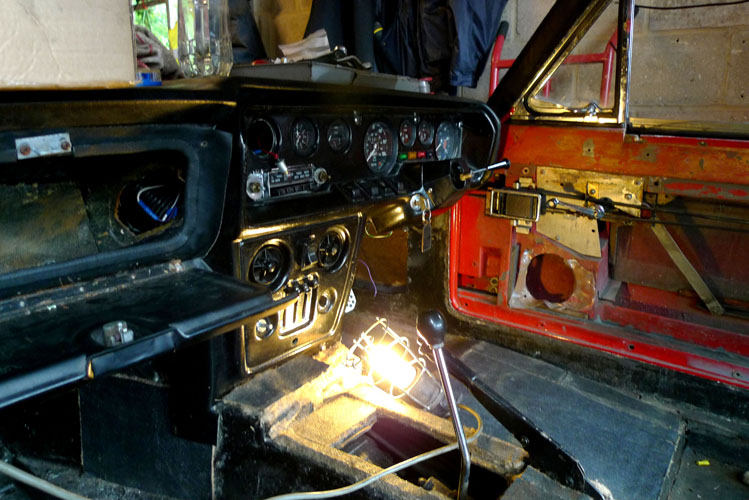 New stainless exhausts: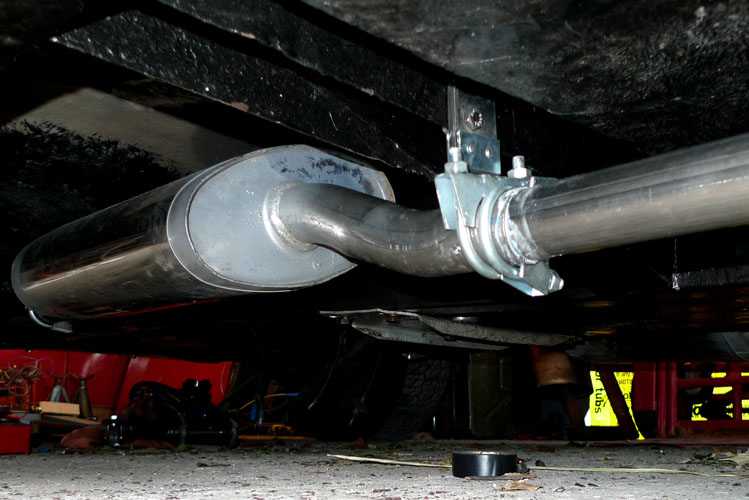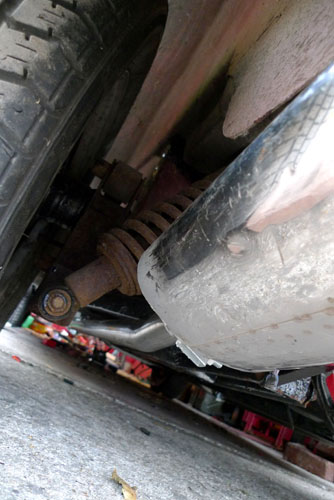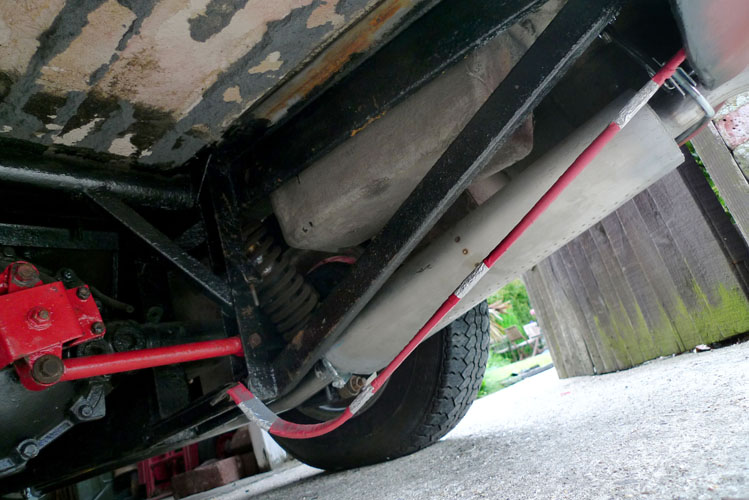 Engine bay after fitting new rad and cooling pipes.