More Bodywork Repairs
Small update showing repairs to the bodyshell:
Whilst picking at a small crack a large section of the front skirt/bumper moulding dropped off!. poorly repaired accident damage which was held together with body filler!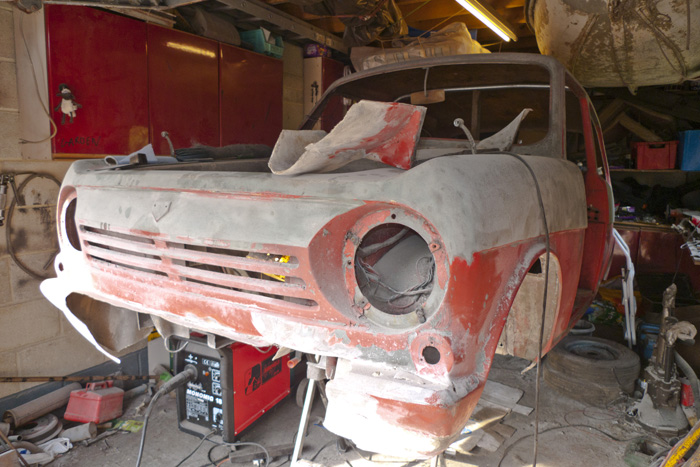 Photo showing floor repairs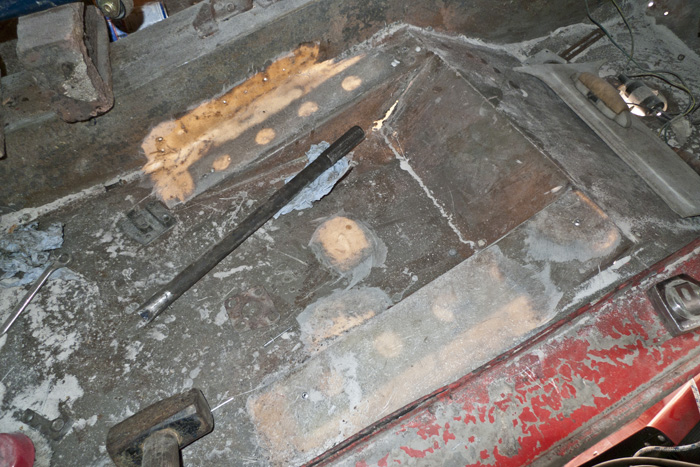 replacement stiffening plates under the seats ready to be glassed in.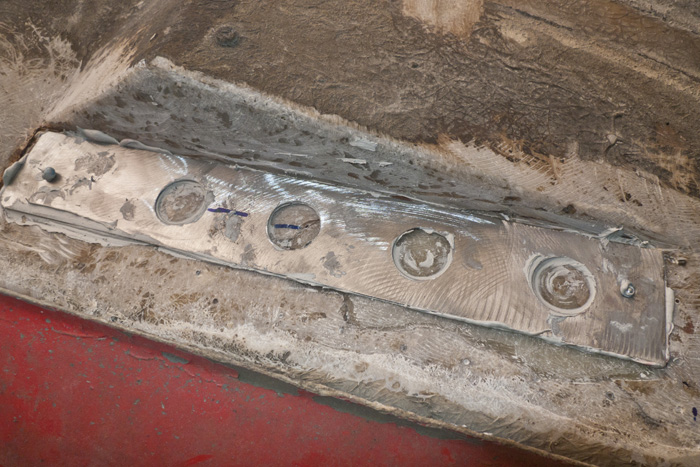 front end jigsaw being reassembled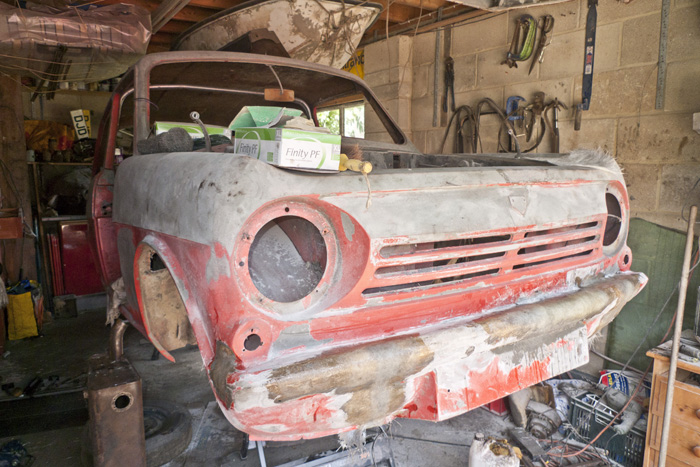 small repairs were needed to both wheel arches where previous accident damage had caused delamination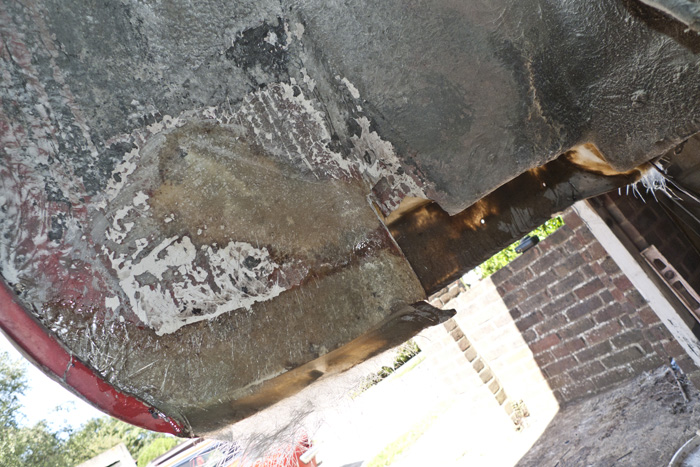 passenger side footwell – had a hole, the old front chassis outrigger on this side was also badly bent so someone must have driven over something unwise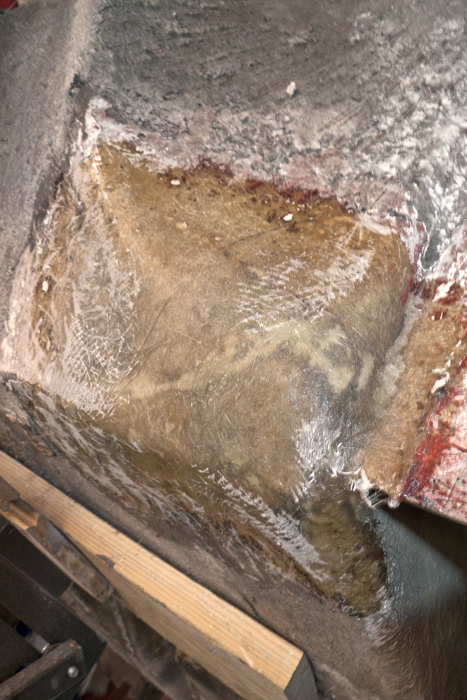 view behind front bumper showing various repairs