Rebuilding
These photos show the process of building up the chassis with the suspension and braking components.
Bare chassis (upside down :p)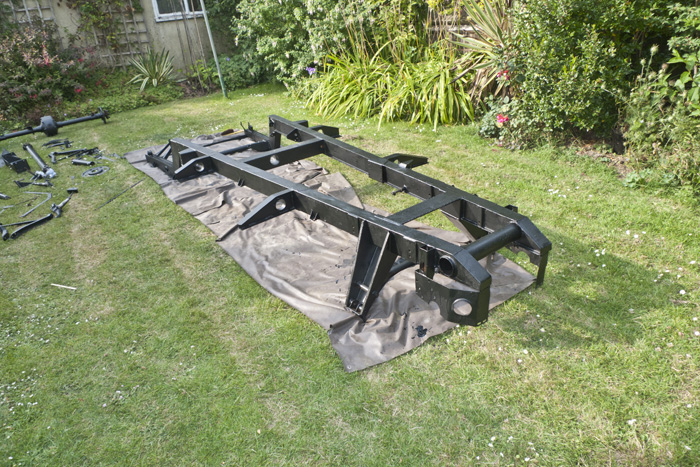 Finished lower roll bar section – note mount point for seatbelt.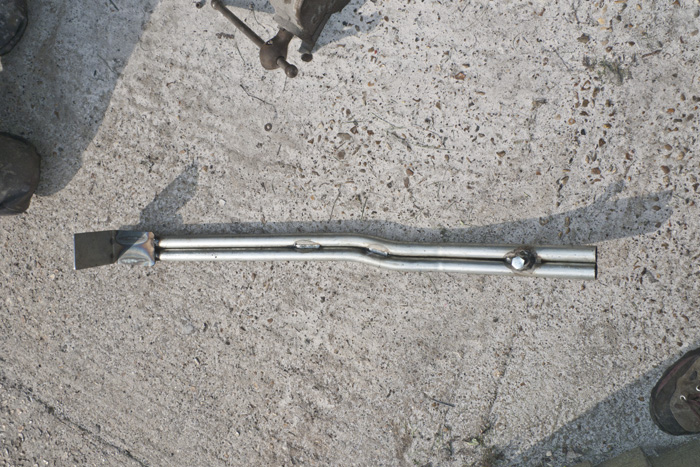 Rollbar sections test assembled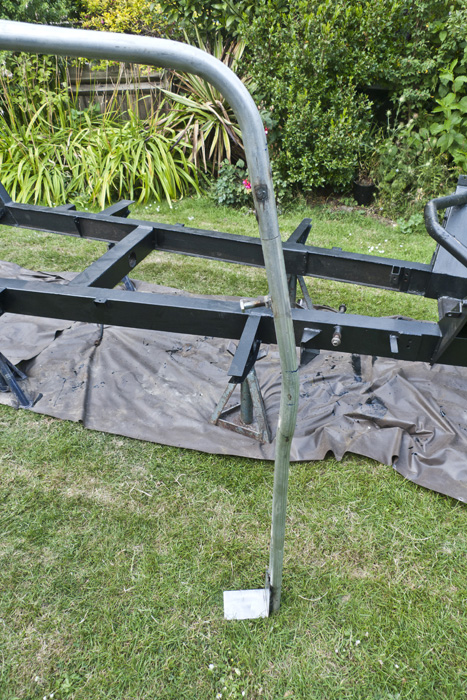 Detail view of "B" post section of rollbar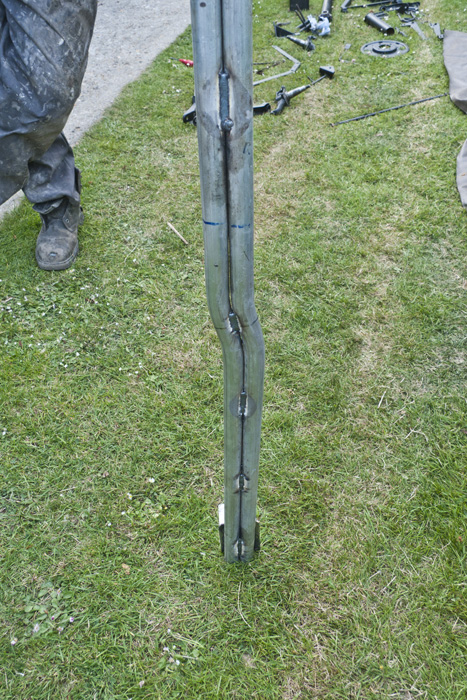 Leaf springs going back on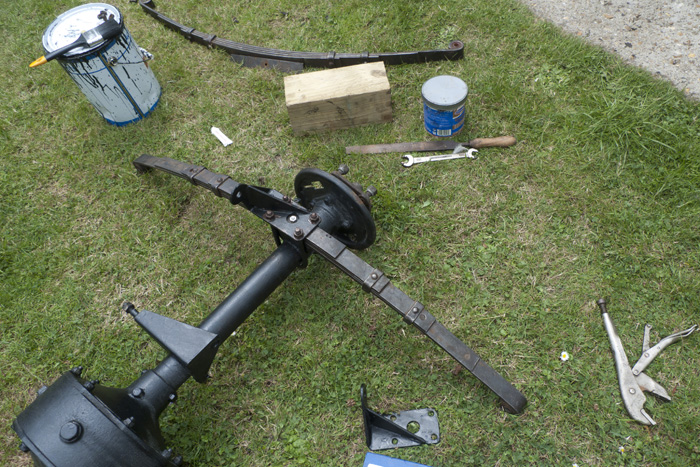 New master cylinder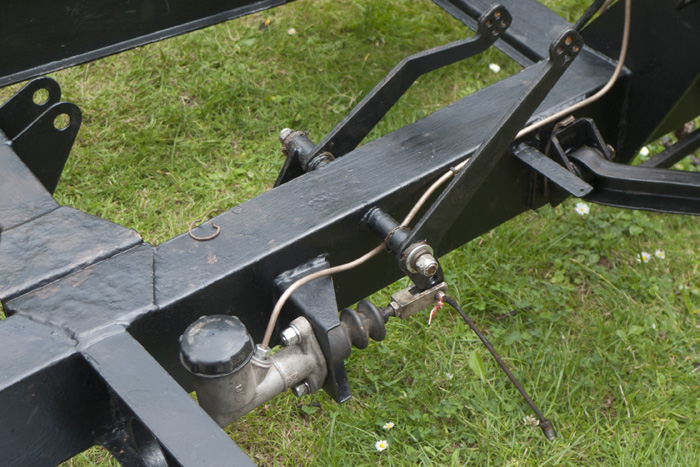 new wheel cylinders, ball joints and trunnion bushes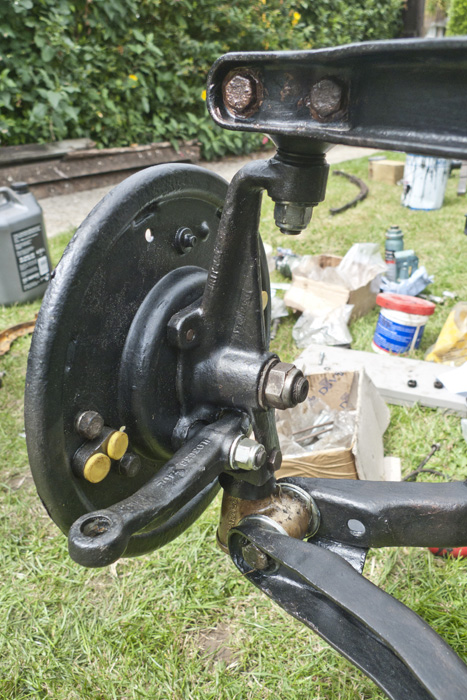 General overview of front suspension going back together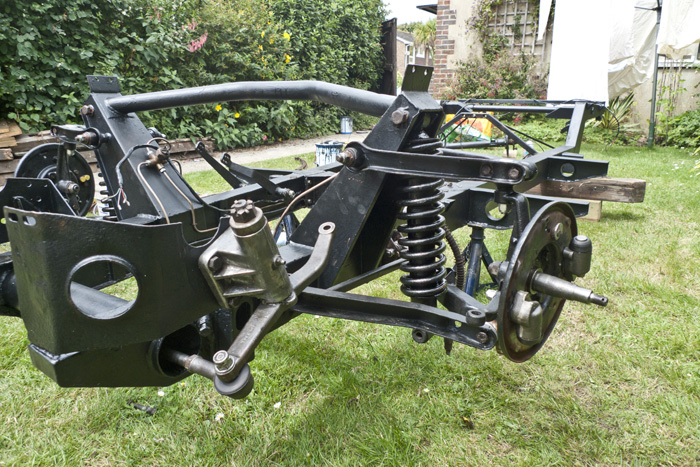 new brake pipes and wiring loom going back on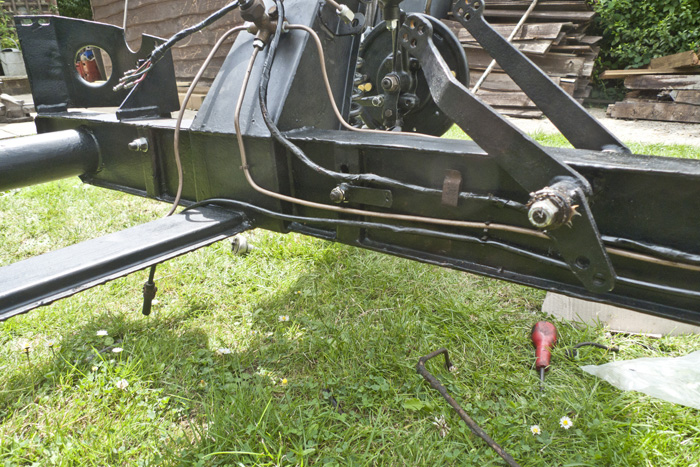 new rear cylinders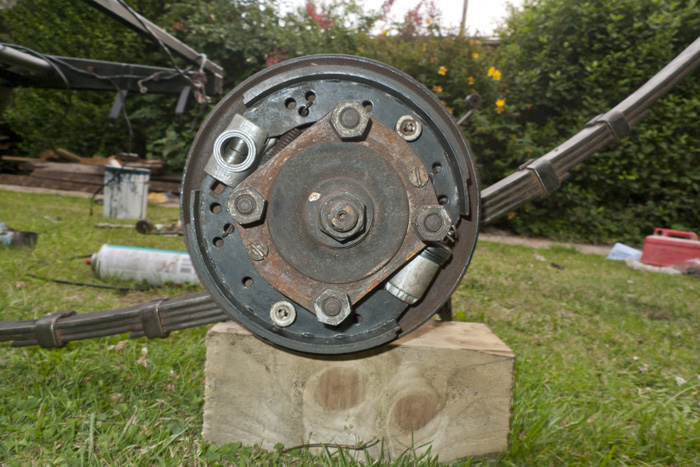 front hubs refitted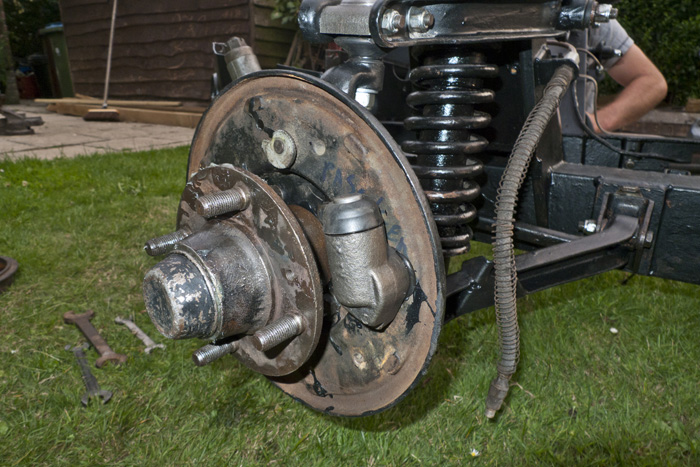 starting to look like part of a car again!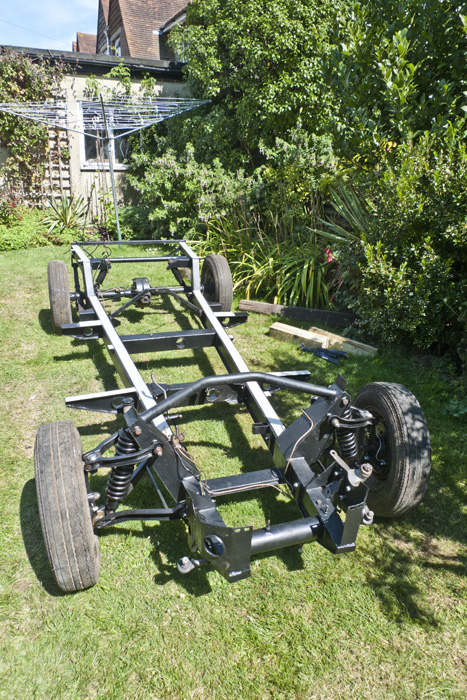 Rear view