Chassis cleanup, Bodywork Evaluation
Chassis Stripped down ready for wire brushing: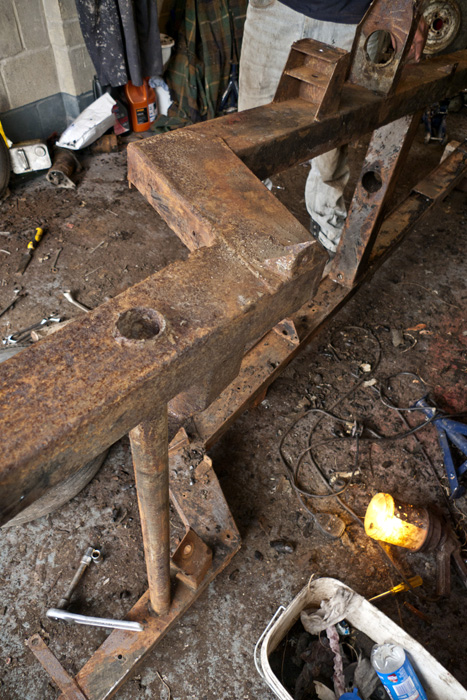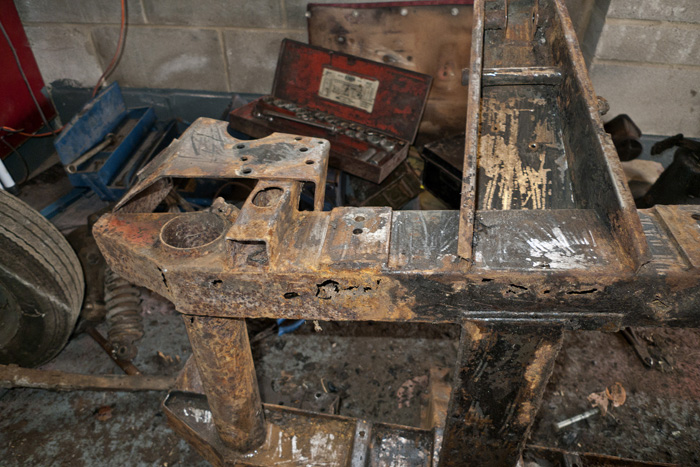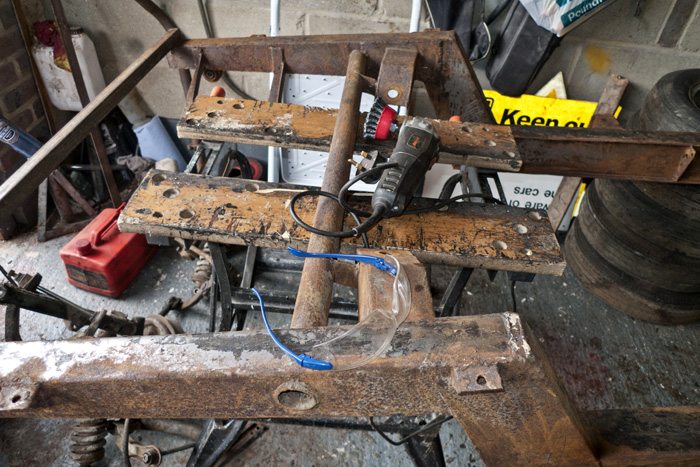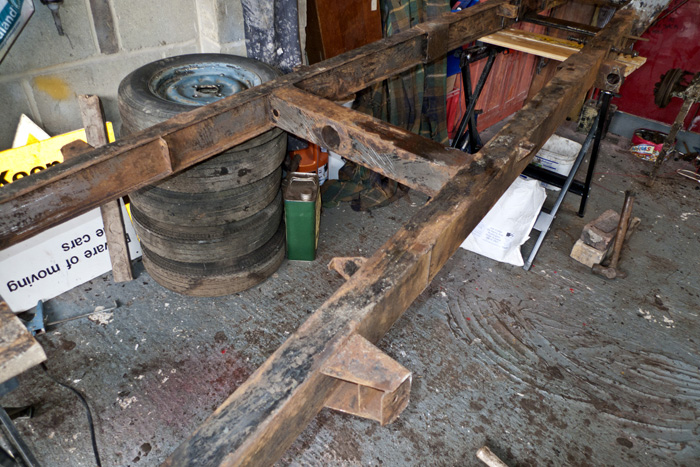 Halfway through my friend Marlon (baldrickthecunning) dropped round and gave us a hand removing dials and labeling the loom. Cheers!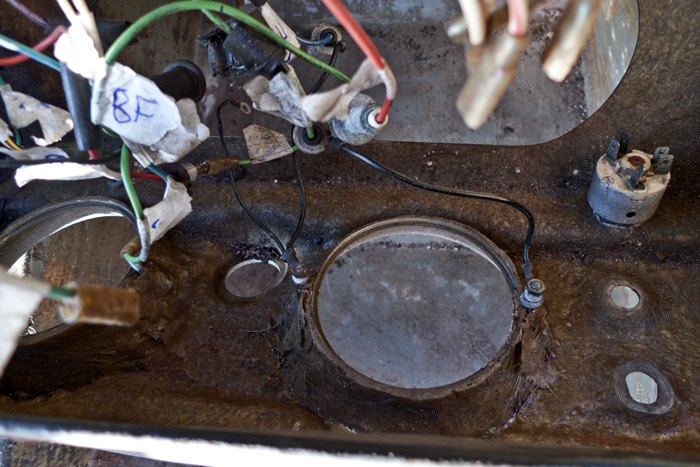 Body has been DA'd back some more though there is still quite a bit more to do.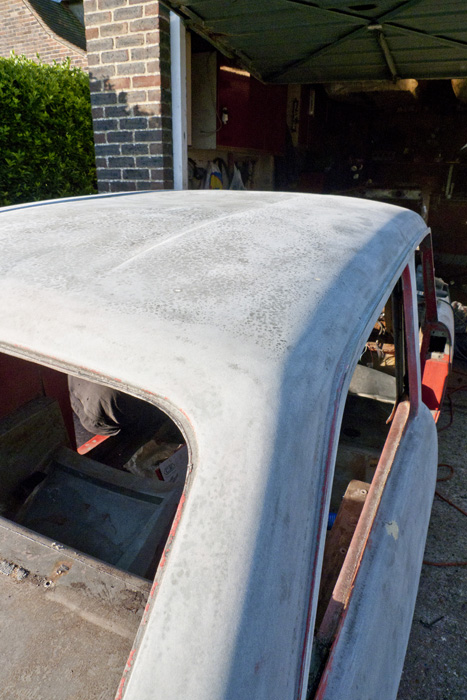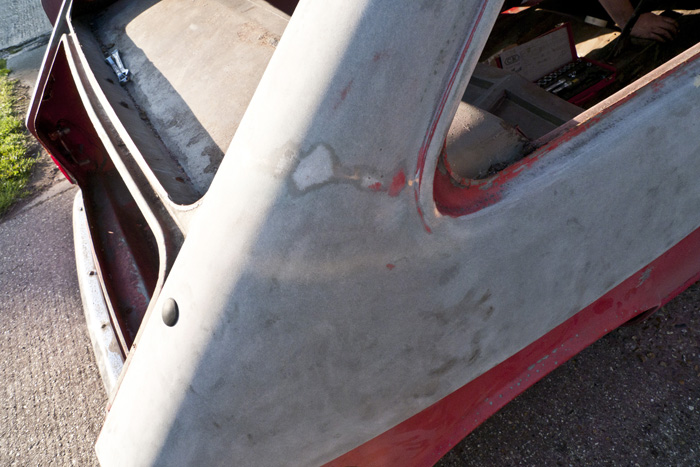 With much of the interior removed it became obvious that there wasn't much reinforcement inside the rebel. We are more used to the Scimitar which has a significant amount extra steel support so this came as a bit of a surprise!
Essentially on the Rebel the A posts and along the top of the windscreen are the only reinforced sections, Offering roll protection in the same way as a convertible. On a Scimitar the bodywork has Steel A post stiffeners, Sill stiffeners, roof supports and a tubular steel rollbar going down through the B  and anchoring to the chassis.
C Pillar: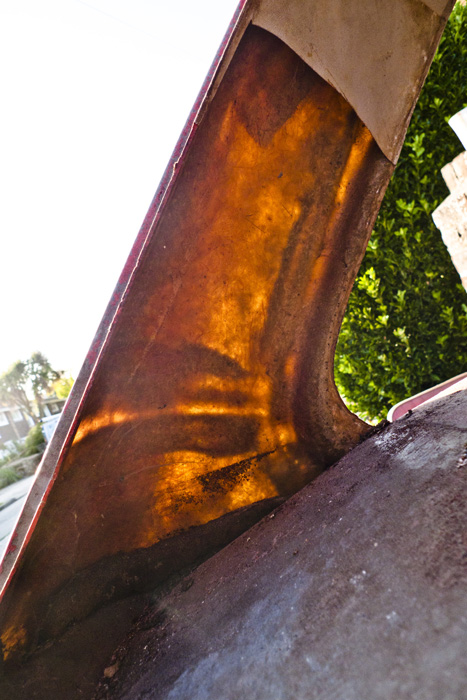 B Pillar: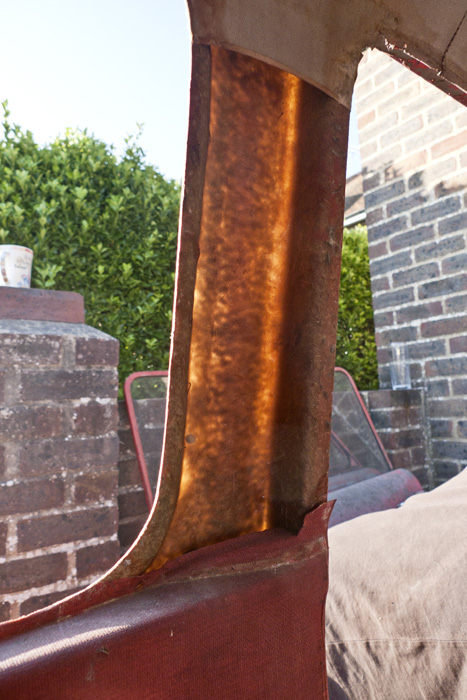 We are currently considering how best to add in some safety features that are present in later Reliants.
Finally a last picture of the chassis cleaning in progress: