1972 Reliant Rebel Van
now browsing by category
I've recently bought his Rebel Van….
The intention is to get it back on the road on a minimum budget for the time being, Then once the Red Rebel Saloon is fully finished the Van will get the same body off treatment, sort the chassis and completely rebuild the suspension, replace the rear side panels which have been chopped out to make it an estate/van with windows! etc etc.
The following photos are of the 500 mile round trip to collect it from Lancashire in the Scimitar, My first time towing in the winter and at night!
Scimitar and trailer about to leave Home.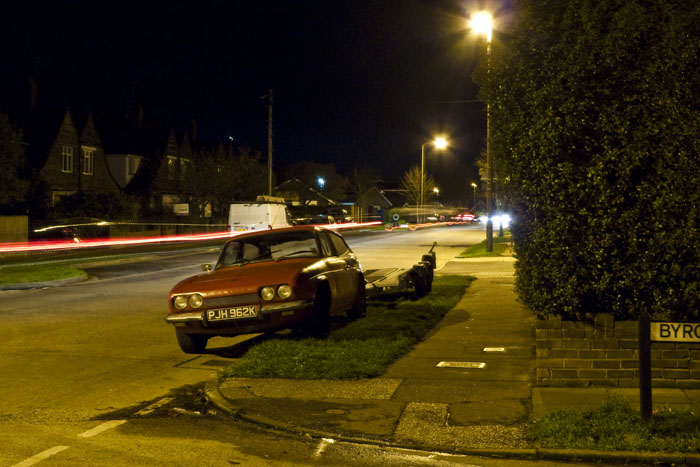 At the Services heading north.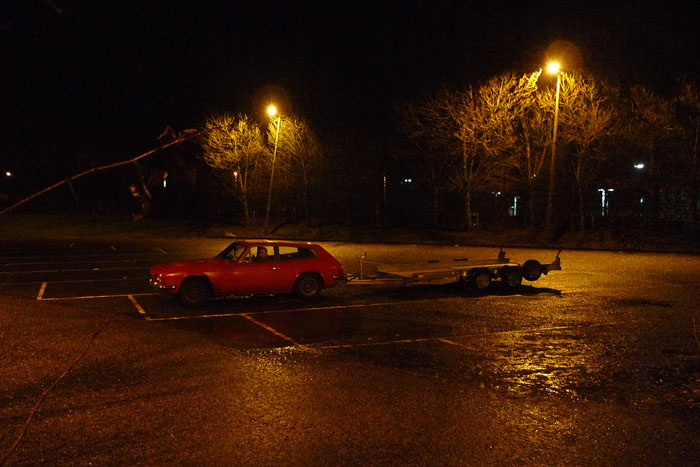 After a nights sleep in the car we met Matt and loaded up the Rebel.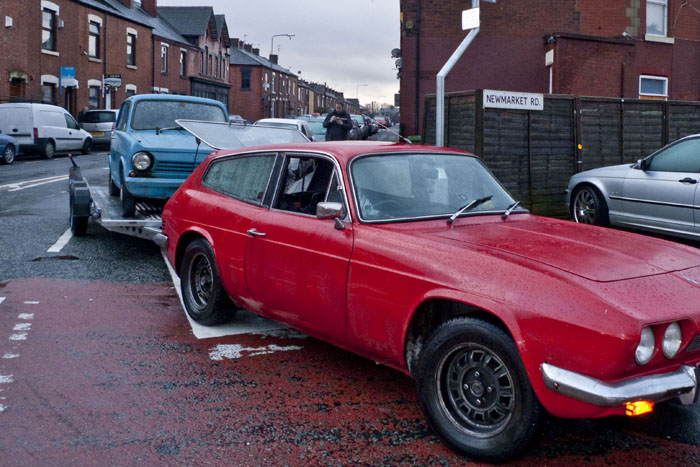 Few photos looking at the car taken on the way home.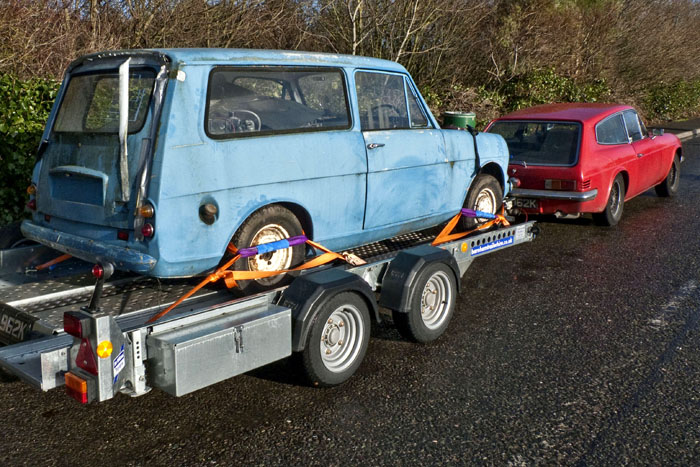 Inside was a mix of spares, 4 Engines 3 850′s and a 750′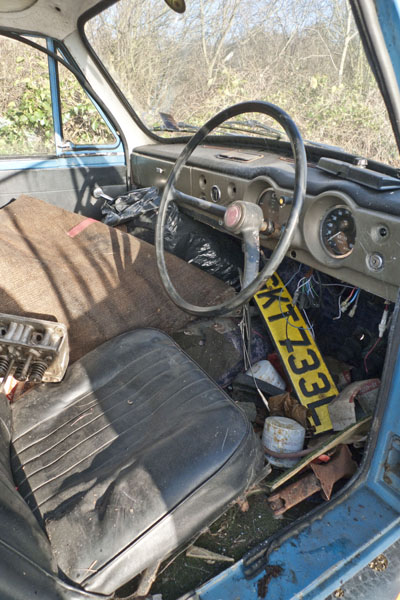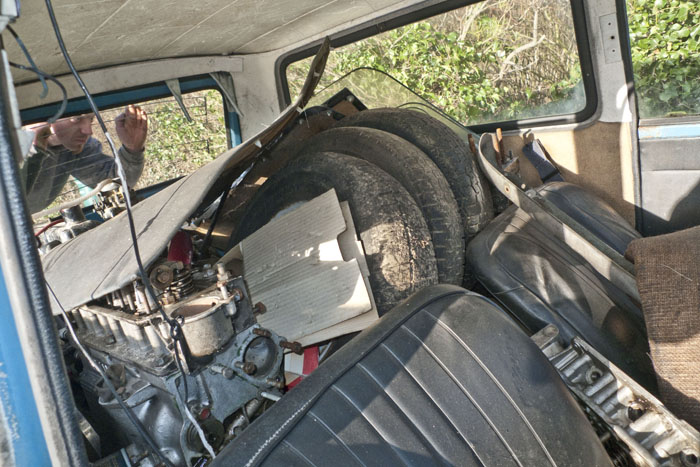 The trip home on saturday took about 5 hours, With the Rebel safe in the garage we started to take a look at what we'd actually got and start to remove some of the accumulated shit.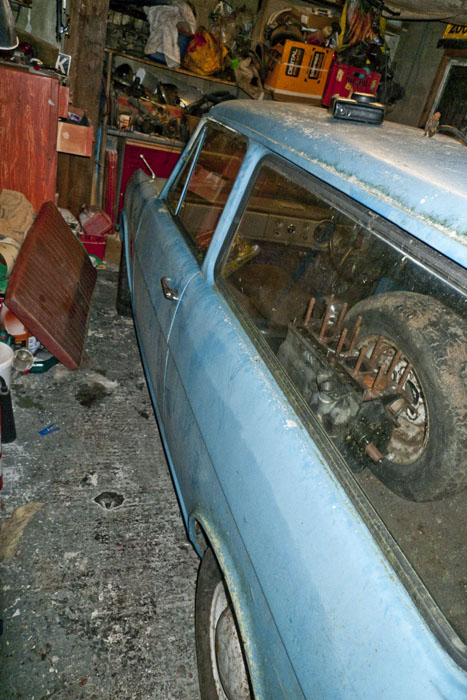 Unloading.. (the tailgate was removed as it was mostly held on with gaffa tape!)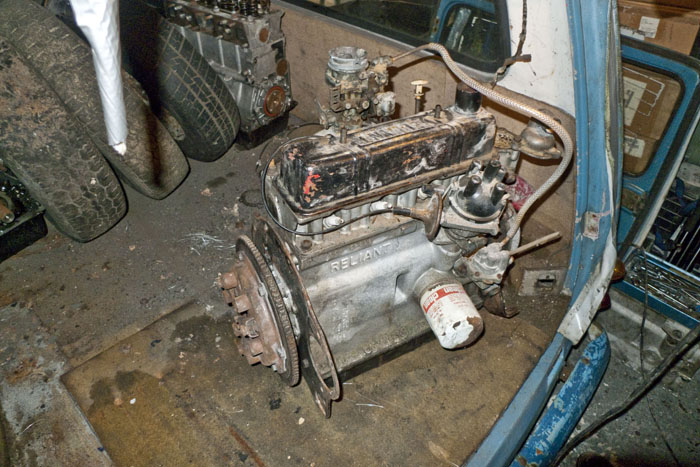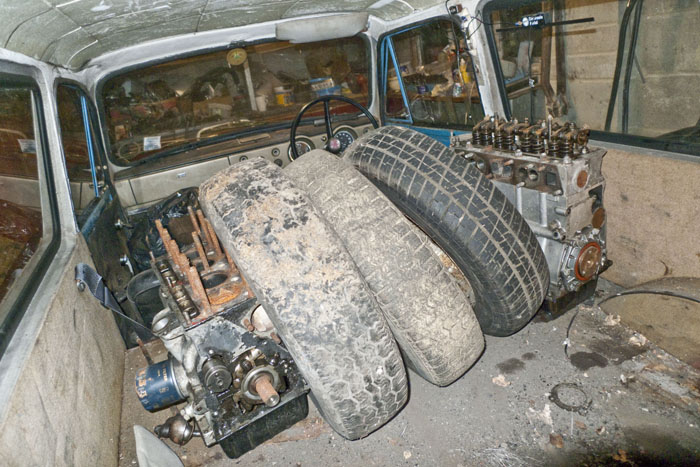 We got the bonnet open to discover that the engine bay had been painted in black stone chip paint for some reason..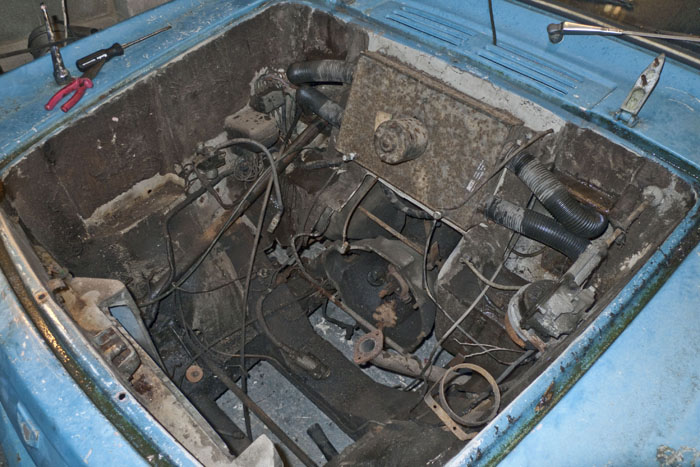 With the van cleared of spares and shite we started stripping out years of owner modifications,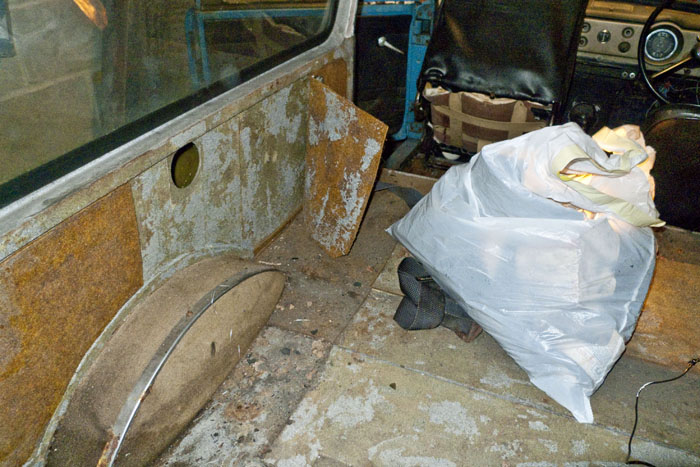 In the front there were two layers of carpet one on top of the other, Looking at the manual the Van was supplied with a painted floor and over-mats so would probably have been quite a loud drive!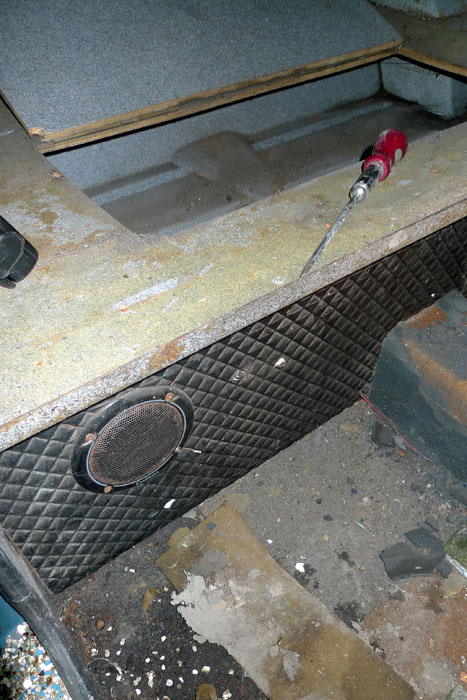 Cleaning the engine bay,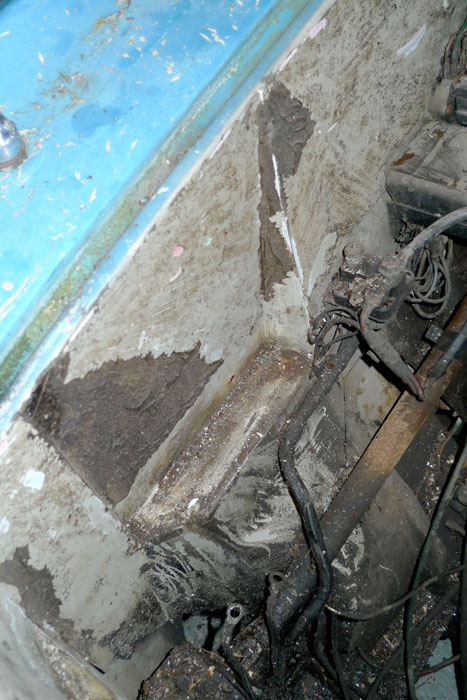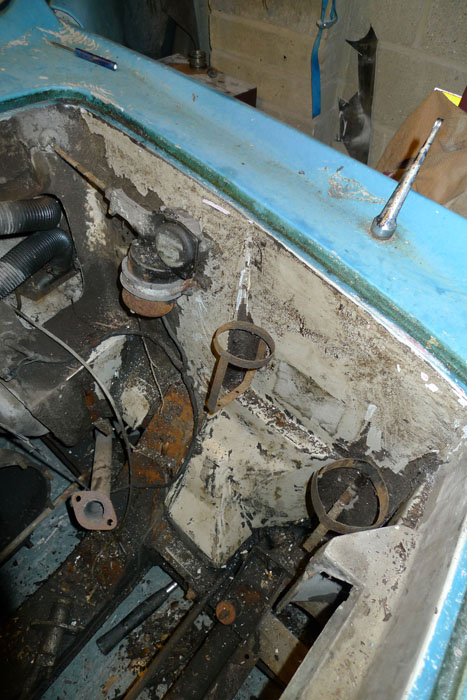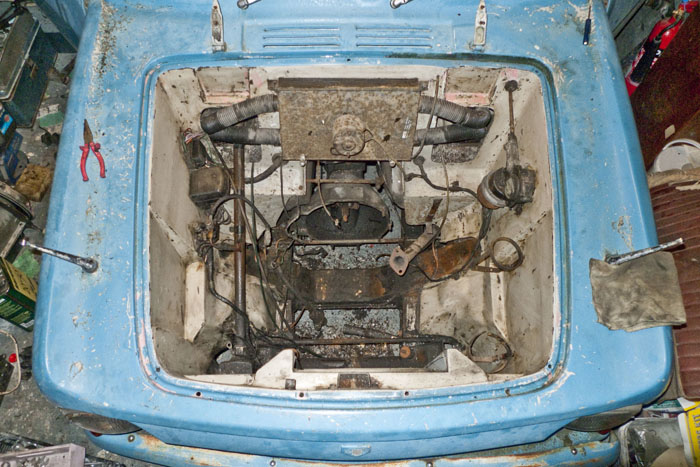 Interior with carpets removed, revealing the original speckled paint,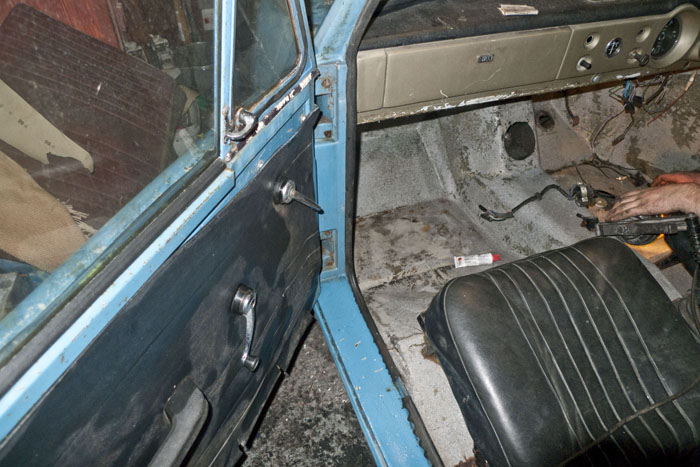 Rear View