1972 Scimitar GTE
now browsing by category
After putting up a post in the Scimitar owners Club Discussion forum I was fortunate to be put in contact with John Valler (Cheers Geoff) who had a body shell that was fairly local and that he was looking to dispose of. This was an ideal source for the fiberglass sections my car was missing.
Fortunately John was able to deliver the body and being a bit pushed for space I needed to break the shell fairly quickly. With assistance from Dave and Marlon (Mr bones) we were able to strip the body of parts in an afternoon and section up what couldn't be reused, It was my first introduction to the infamous fiberglass itch!
I was fortunate to also get a few other  useful parts particularly the heat sheilds and the doors,
First Cut,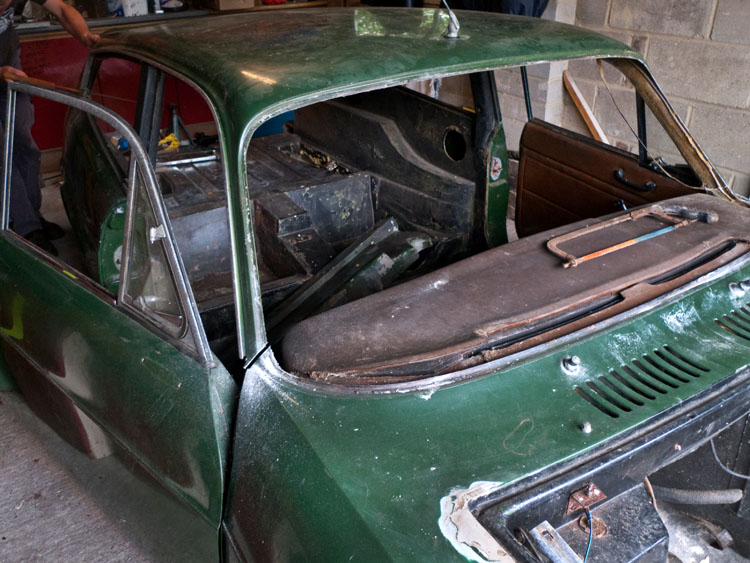 Engine Bay, Nose is a Scimpart replacement as the car went off the road at some time in the past following an accident.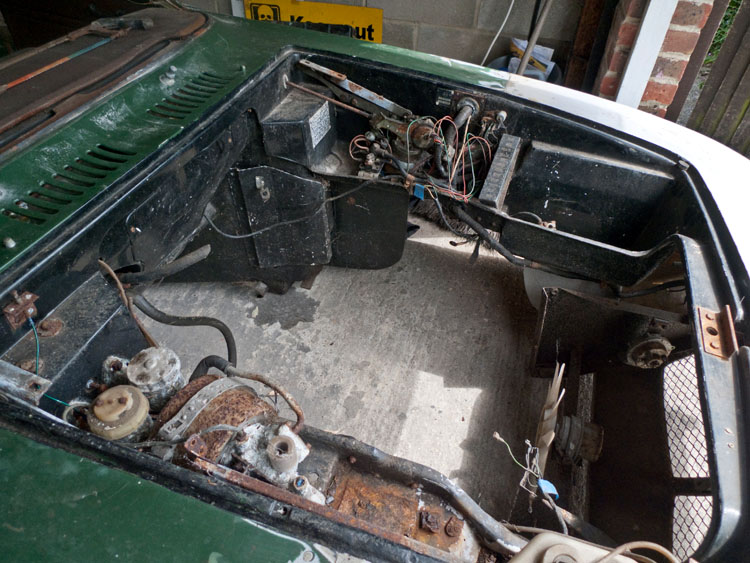 Body with the rear section removed.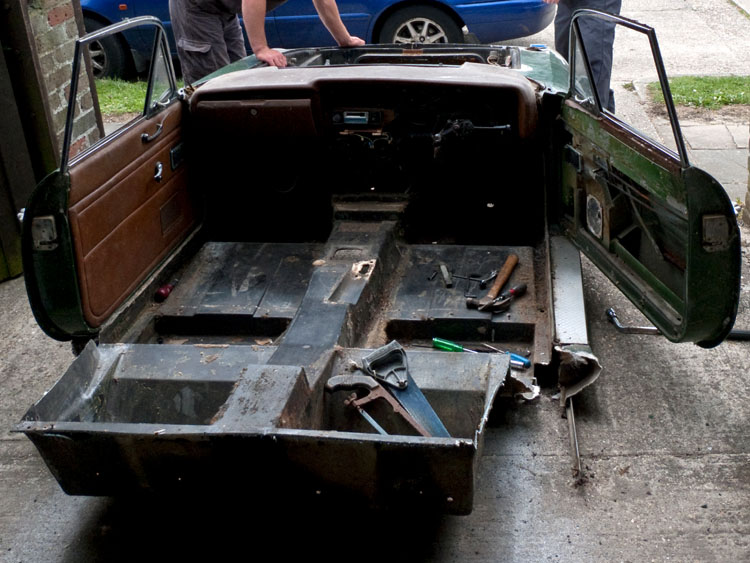 One of the sections I will be re using on my car.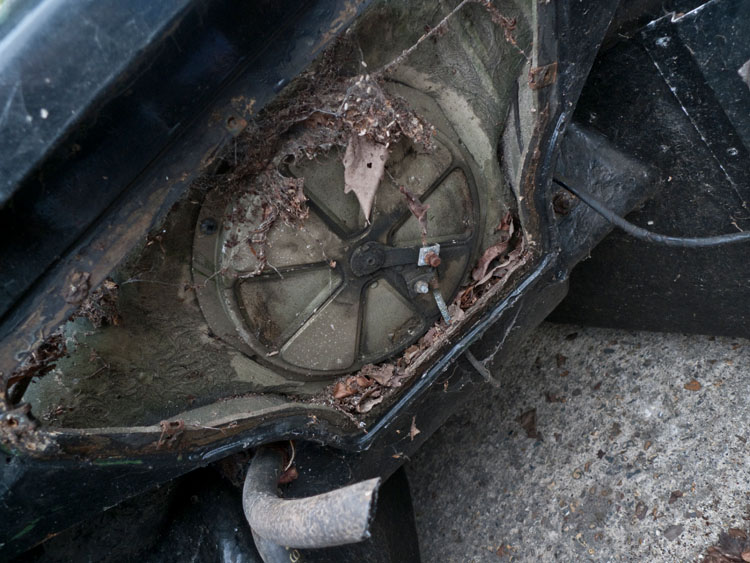 fastenings on the doors were completely seized so they were removed complete and will be given further attention later.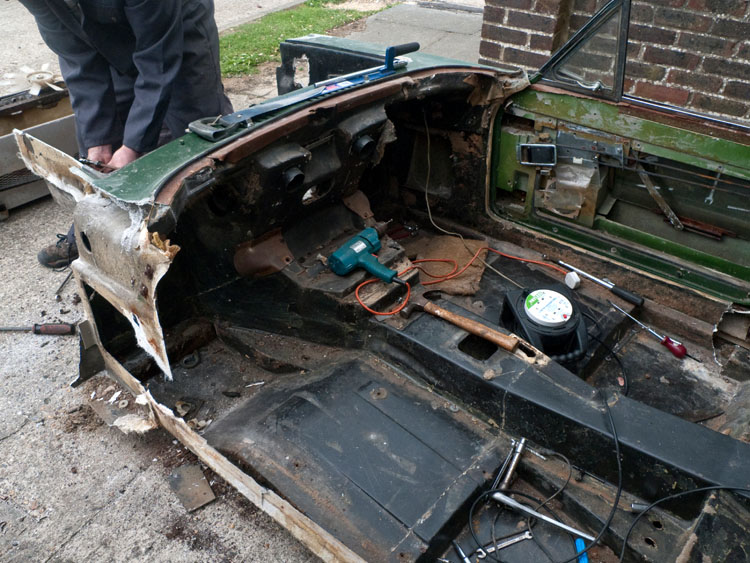 The vital sections I needed now removed, not a huge amount left.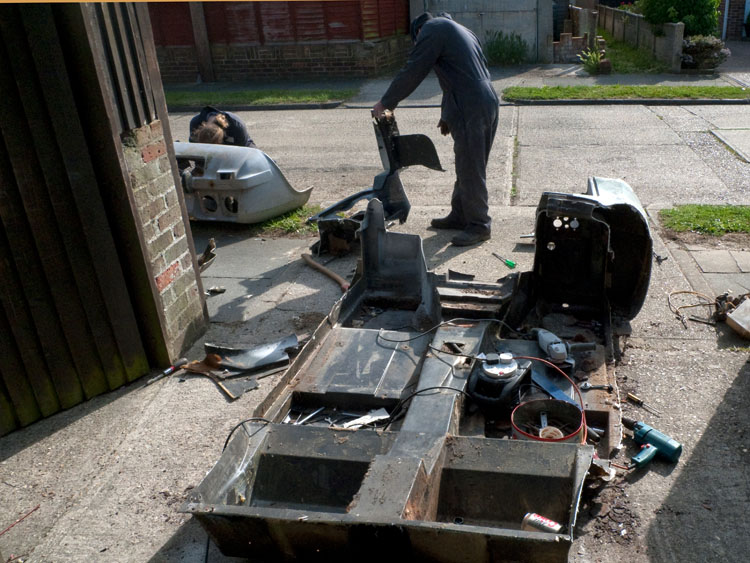 Floor pan sectioned up, for disposal.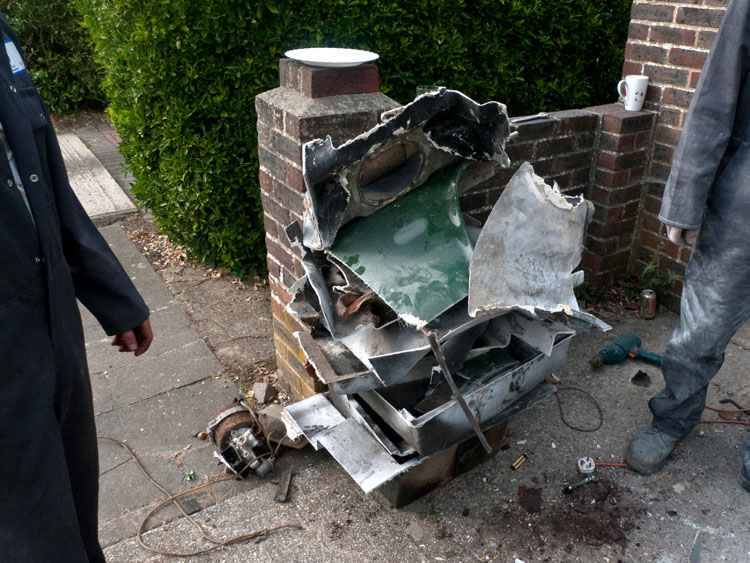 I'd really like to Thank John for the donation of the body it has really helped me out and got me a step closer to getting my car back on the road.